1. Failed Val Attempts for Revenge :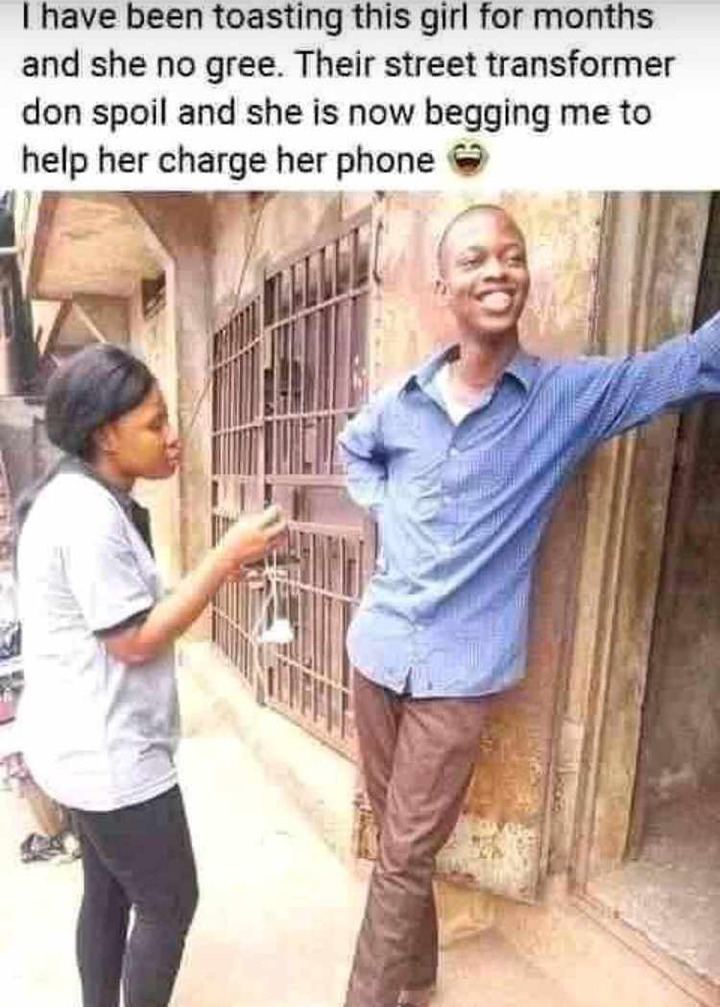 This man has had much failed attempts to ask her to be his Val, but now the ball has finally reached his court. Now he refuses to charge her phone.
My advice for him is to let go all the grudges he has in mind, this simple act will prove to her that he is a matured gentleman.
2. MILK VAL DATE: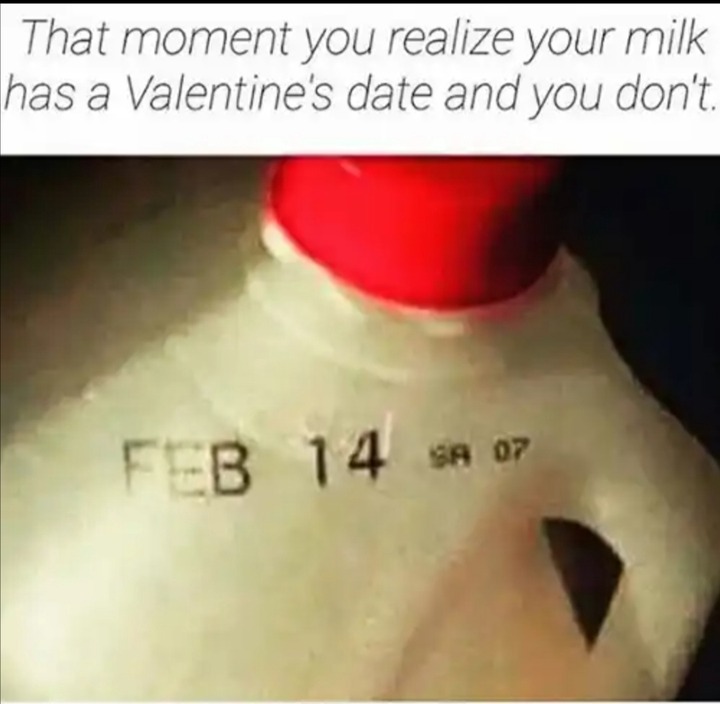 The moment you realize that the yogurt you bought on Valentine's Day has a date and you don't.
3.SPEND WISELY :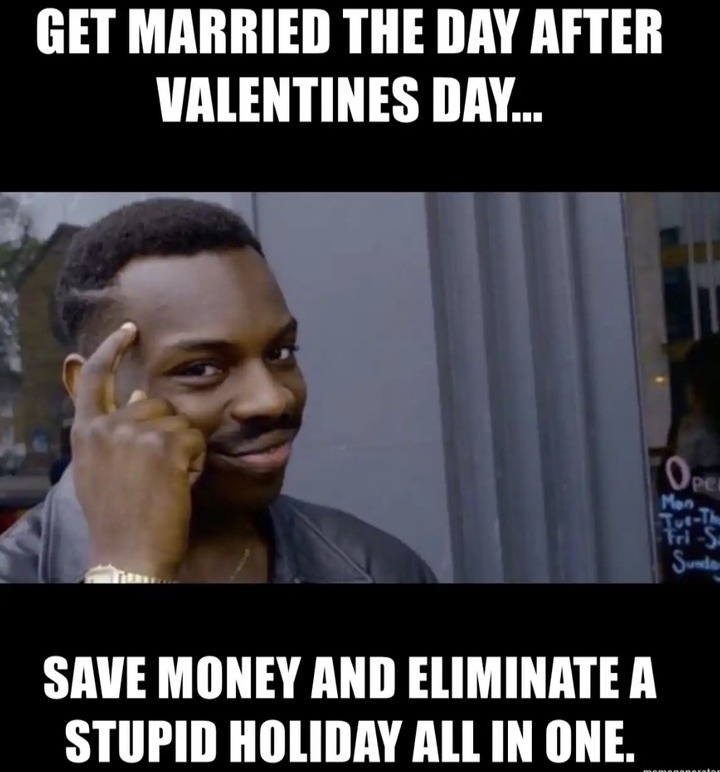 3.IF YOUR MAN IS BUSY ON VALENTINE'S DAYS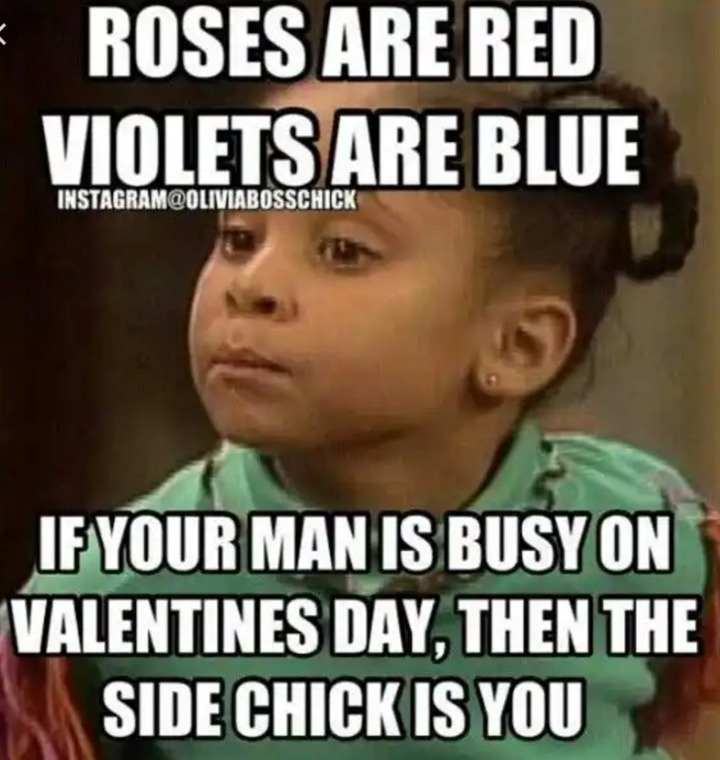 If your partner, 'either man or woman is telling you that he or she is busy on Valentine's Day and it's way passed his or her closure time of work. Am sorry to announce to you that you are a Side chick or Side Guy.
4.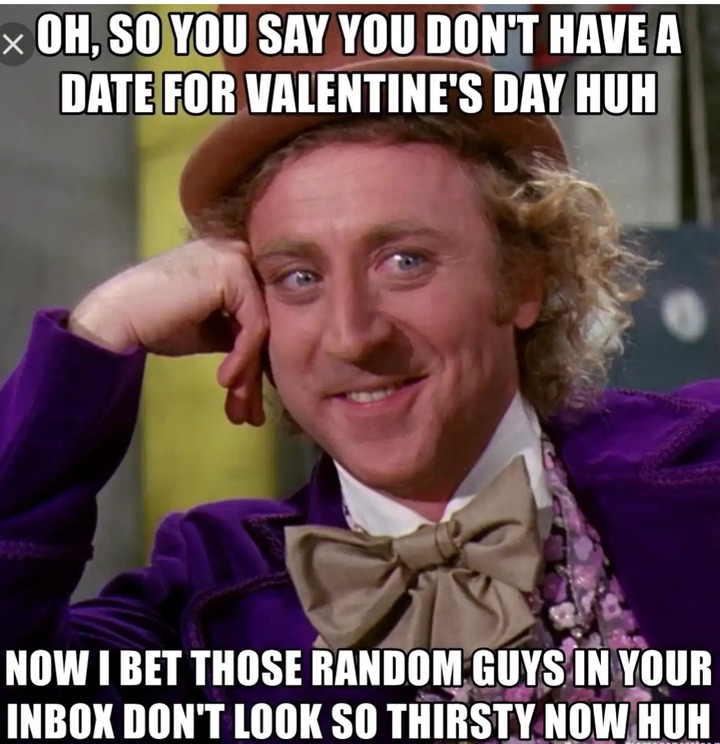 5.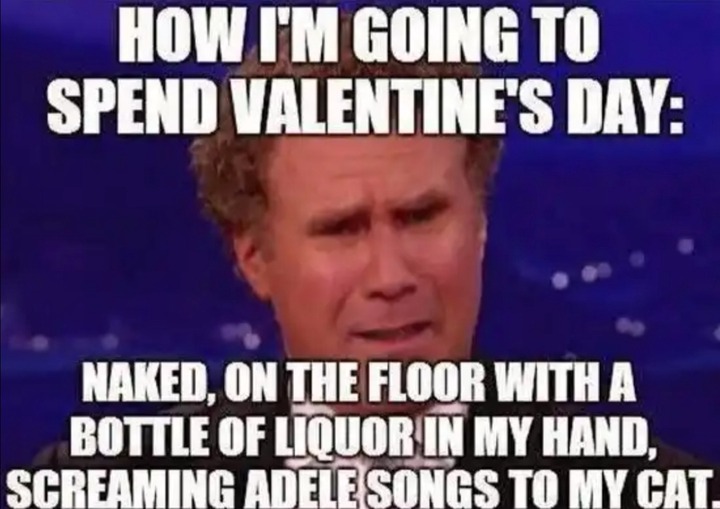 6.SKIPED VAL CALL: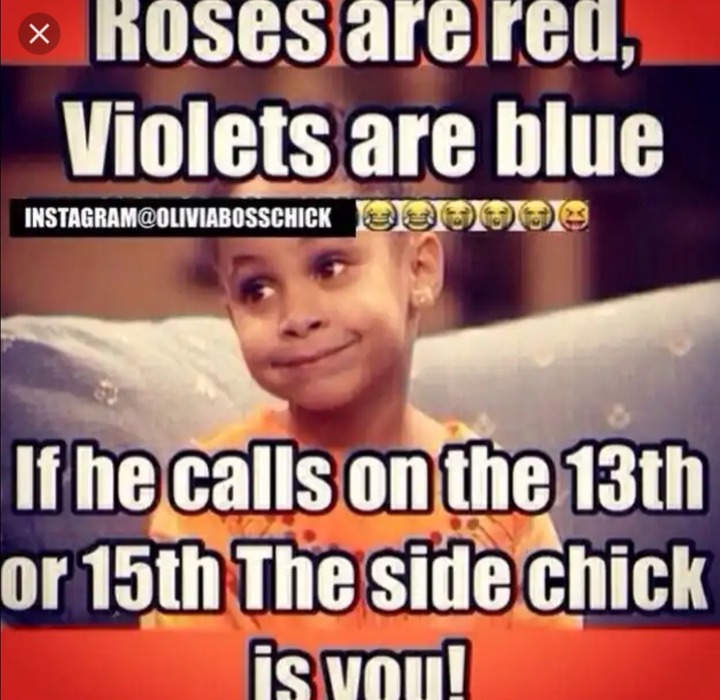 If your man or your woman's phone is switched off on the 14th of February and suddenly he or she starts calling you on 15th. Am so sad to inform you that you are the mighty side-chick.
7.THE REALITY IN VALENTINE'S DAY :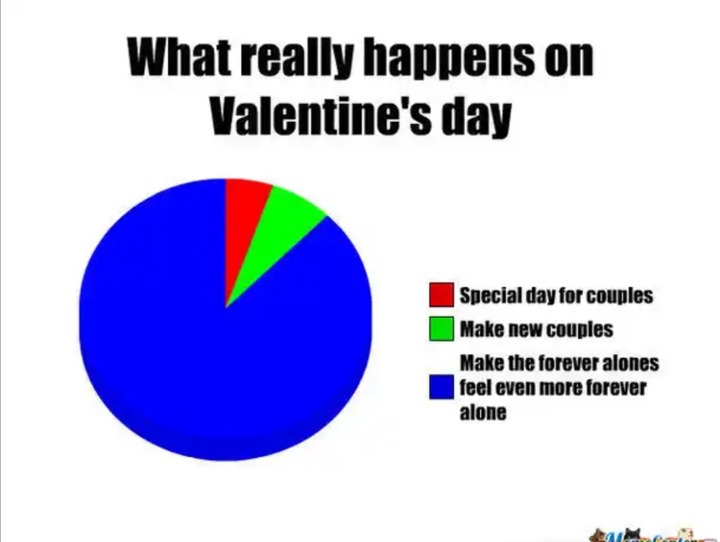 On Valentine's Day is a day to show love to your loved ones but, actually it is mostly a lonely day for most people. It's a day you really know the truth about your relationship and most people will discover that they have been dreaming on the wrong bed for a long time.
Please feel free to share and post your comments on this funny valentine mimes in the comments section below. Thanks for reading.
Content created and supplied by: ImehMcCall22 (via Opera News )