Sammy Creativity is at it again, he never stops showing his followers how good and funny he could be when it comes to Photoshop. This young man is using Photoshop to ease people off their boredom. On several occasions he had Photoshop himself with President Muhammadu Buhari, CardiB, Lionel Messi, Cristiano Ronaldo, Wizkid, Davido and so many other famous figure.
This young man has taken his Photoshop skills down to the Nollywood industry and this time around it has to do with the photo shared by Nollywood actor, Kenneth Okonkwo who is popularly known as Andy because of the role he played in the movie "Living in Bondage."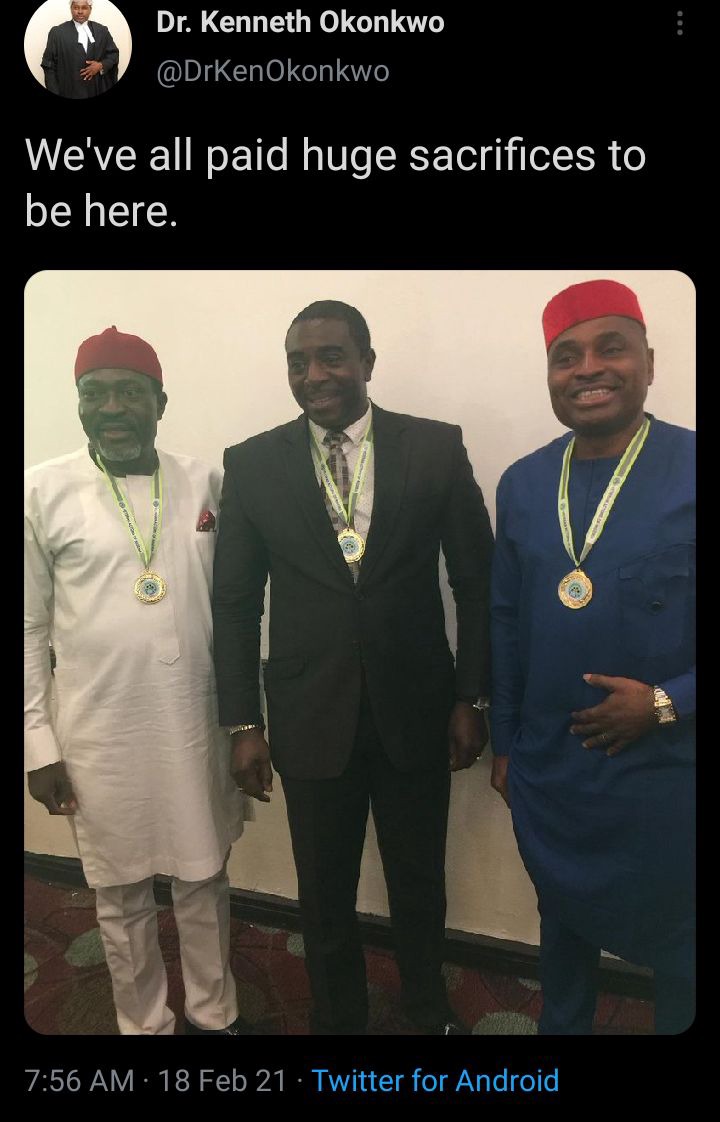 Kenneth Okonkwo shared a photo of him with two other Nollywood actors, Kanayo O. Kanayo and Bob Manuel. The caption he gave it made the photo go viral because of the presence of Kanayo O. Kanayo who mostly starred as a cultist in movies.
He wrote;
"We've all paid huge sacrifices to be here."
Talented Sammy also wanted to be among those that paid a huge sacrifice, so he did what he knows how to do best. He found a way to squeeze himself in between Bob Manuel and Kenneth Okonkwo. Although he is not wearing a medal like the rest.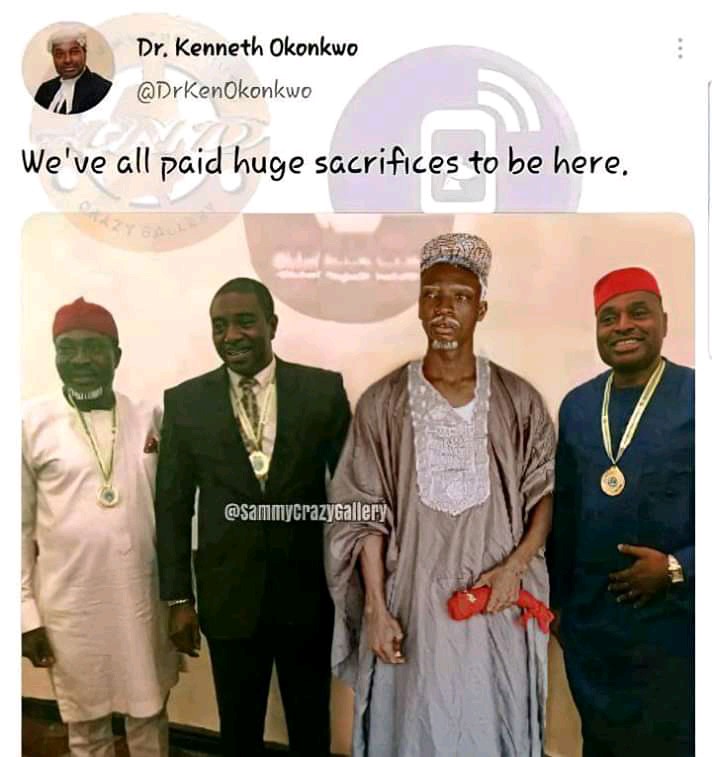 The young man gained his fame due to his ability to merge comedy with Photoshop. He did a Photoshop of him and Nollywood actress, Destiny Etiko.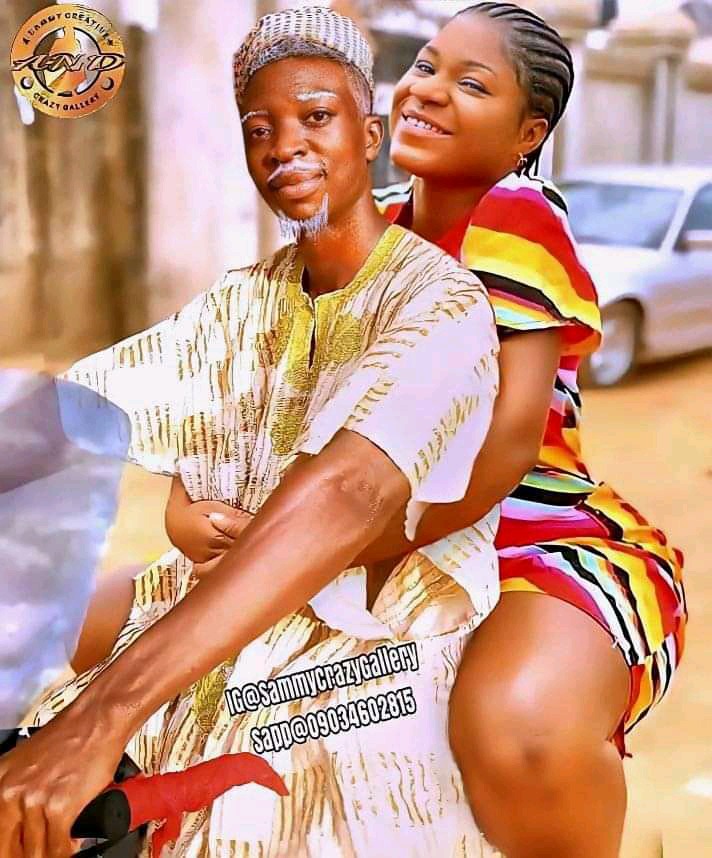 Checkout Some Photoshop That Made Him Famous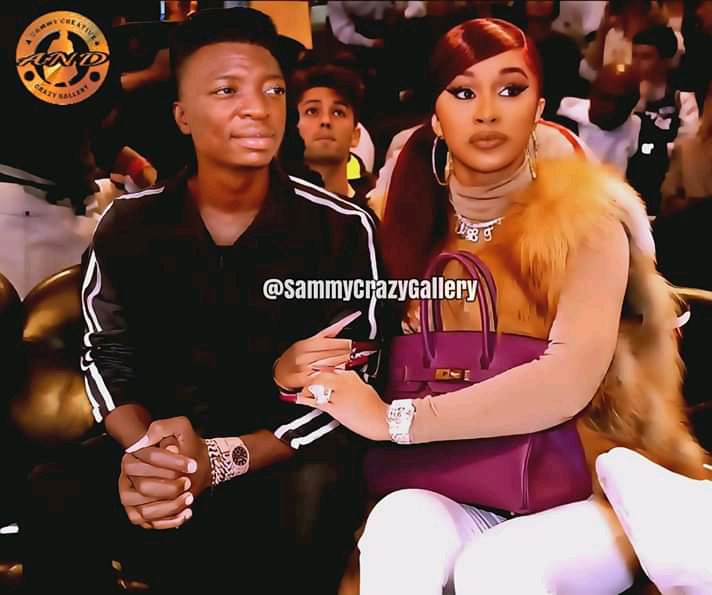 Brock Lesnar in trouble, Baba got the last laugh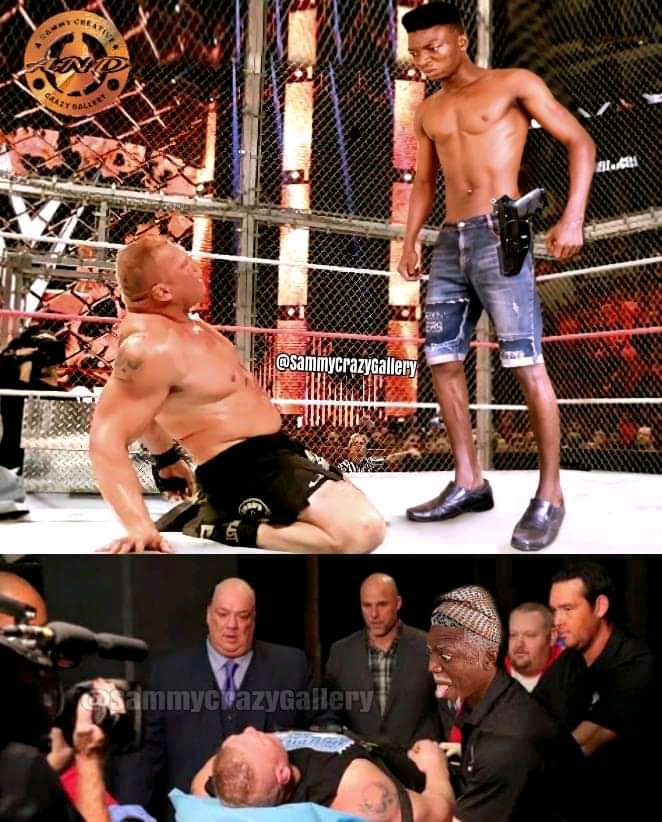 Baba goes on a stroll with Messi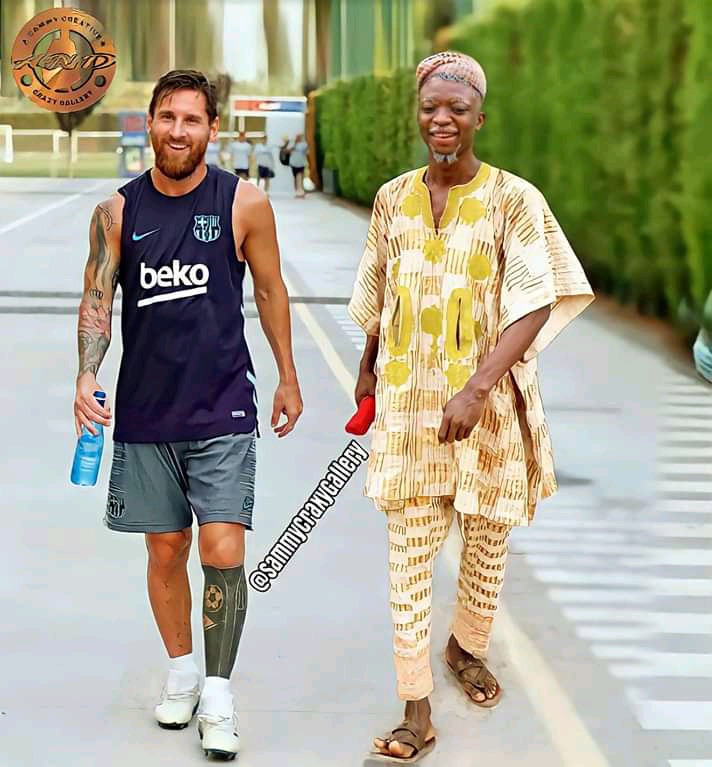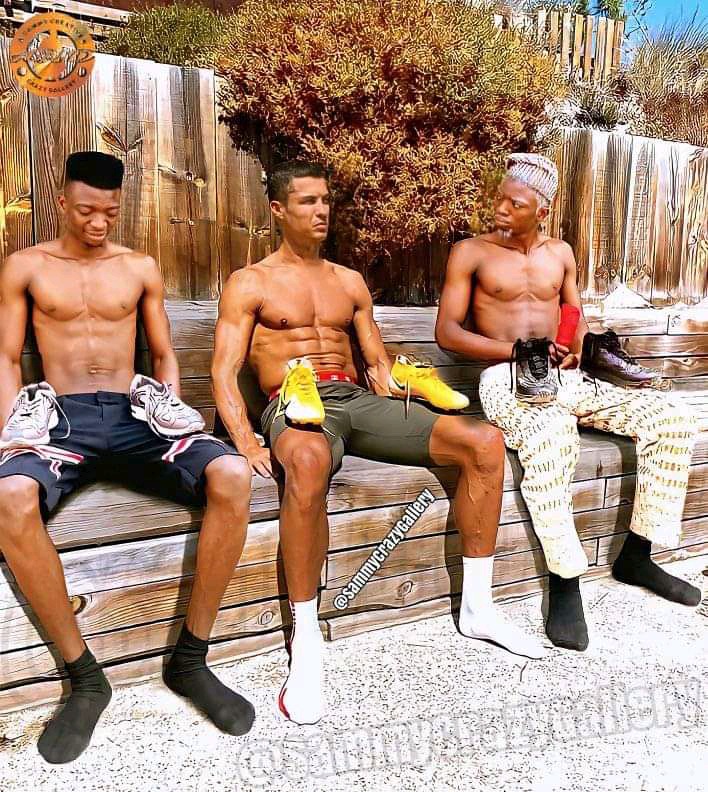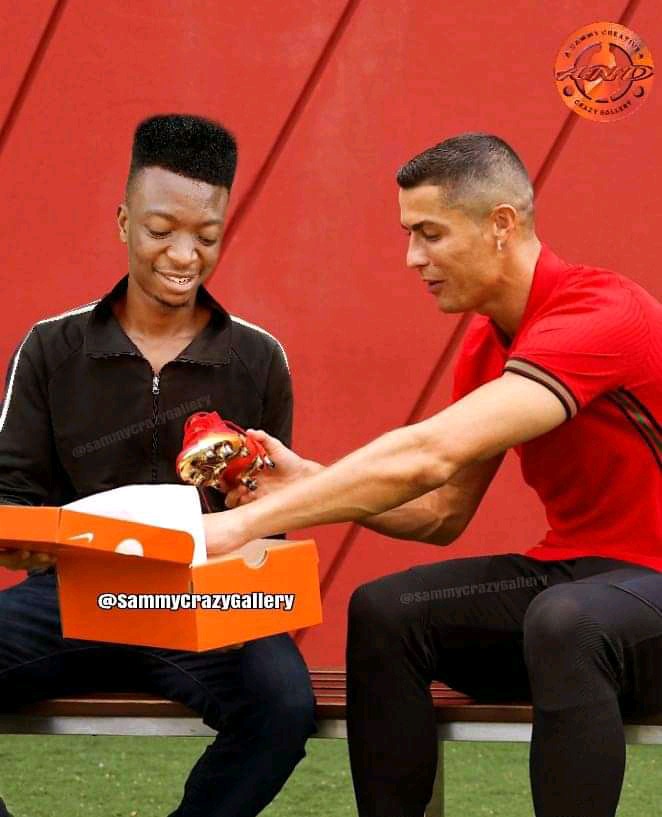 Despite strolling with Messi, Baba showed no mercy to Messi when they got into the pitch.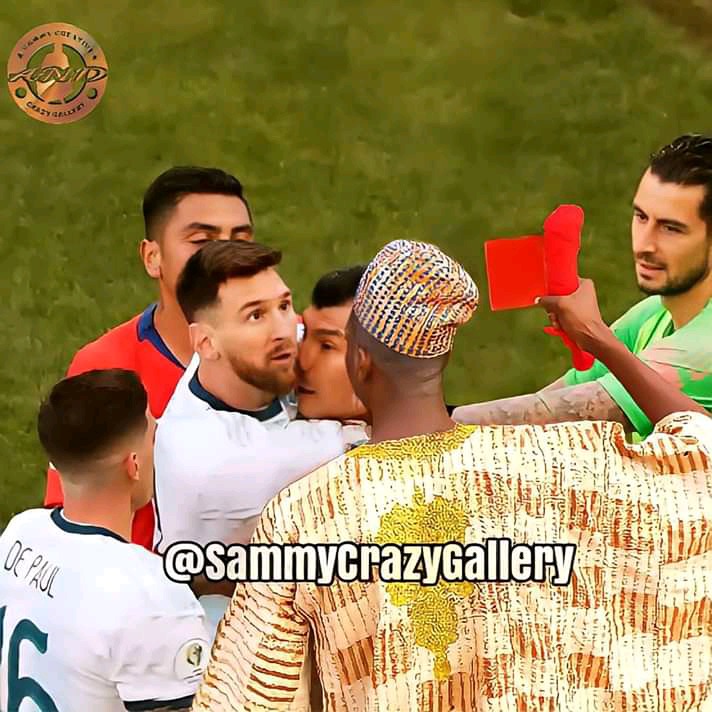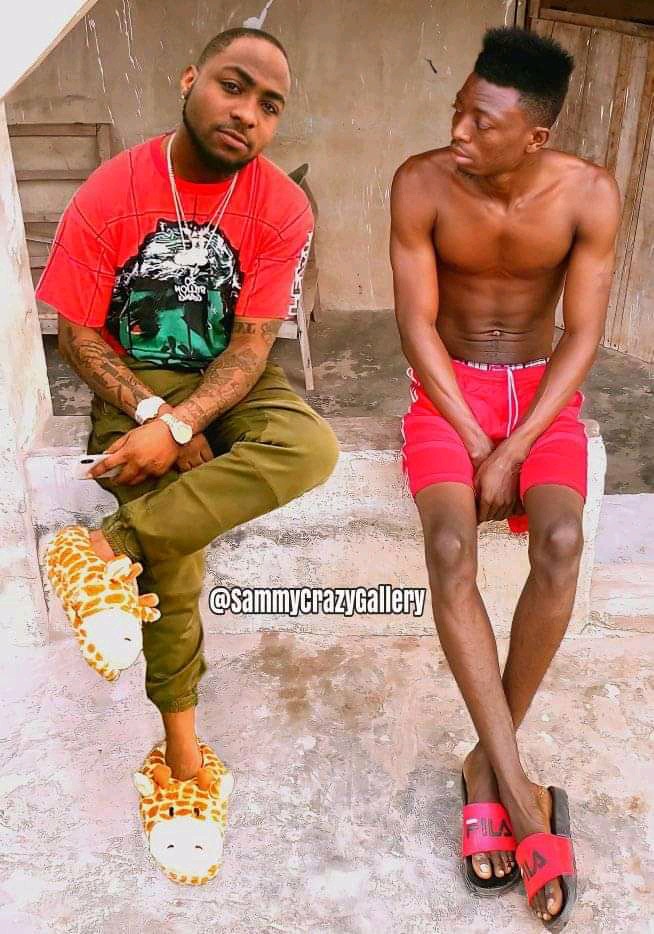 What crime could warrant such a punishment from Baba?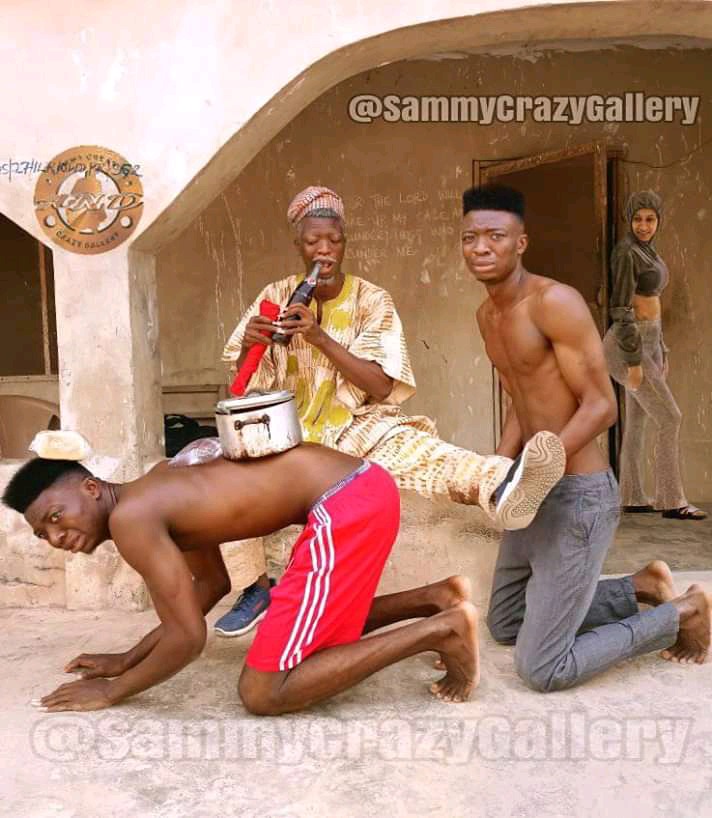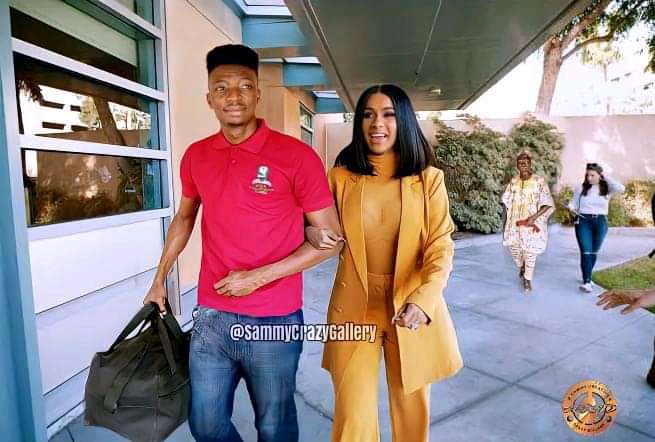 Sammy and Ronaldo, the deadly duo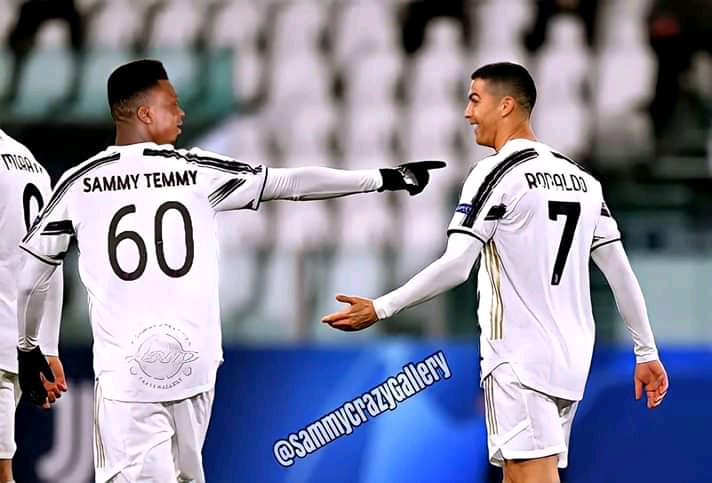 Dd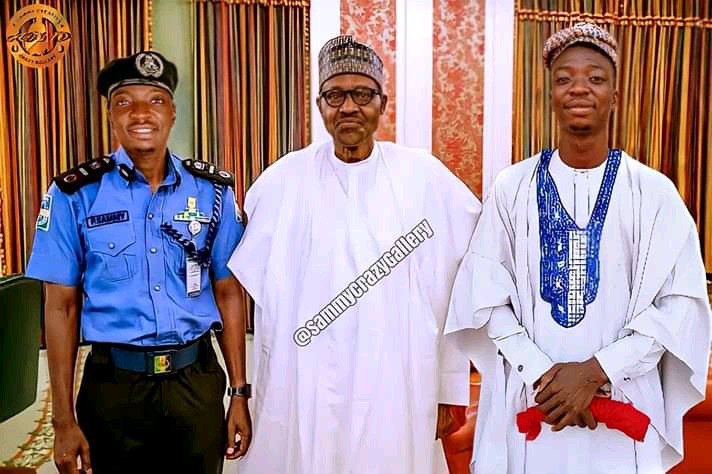 Don't joke with baba, it ain't gonna be funny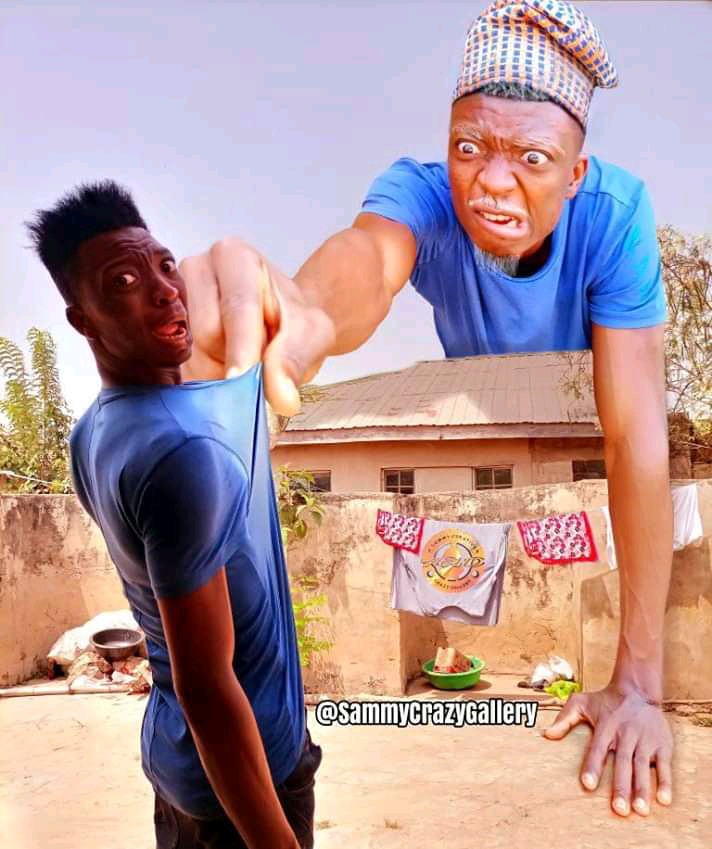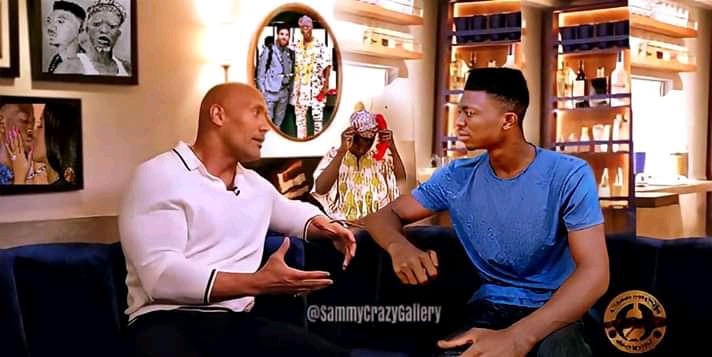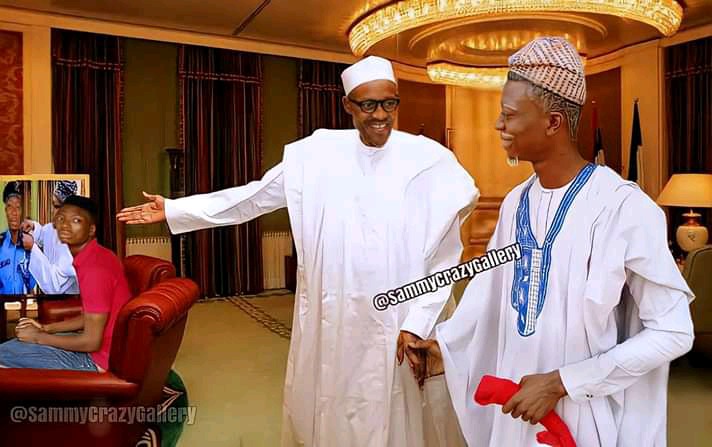 Baba trying to convince Adesua to reason with him.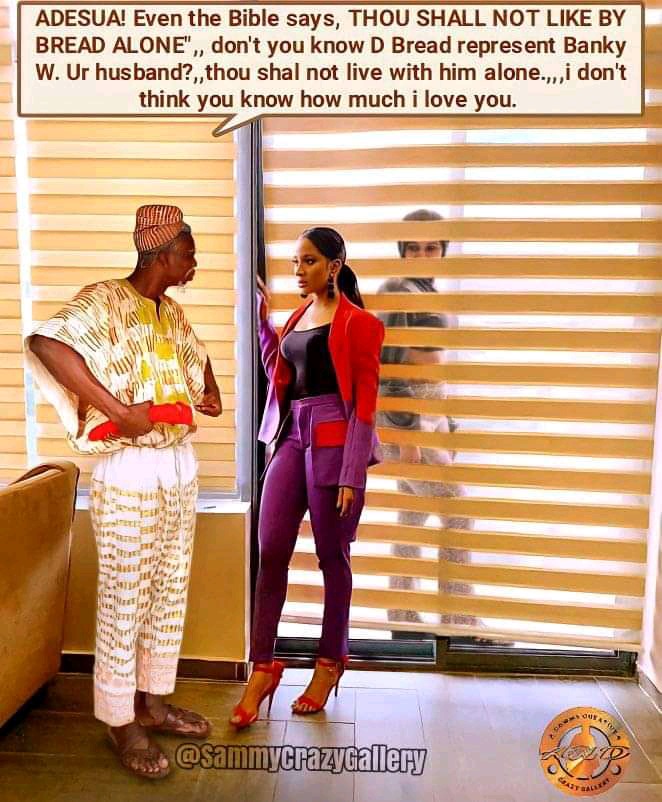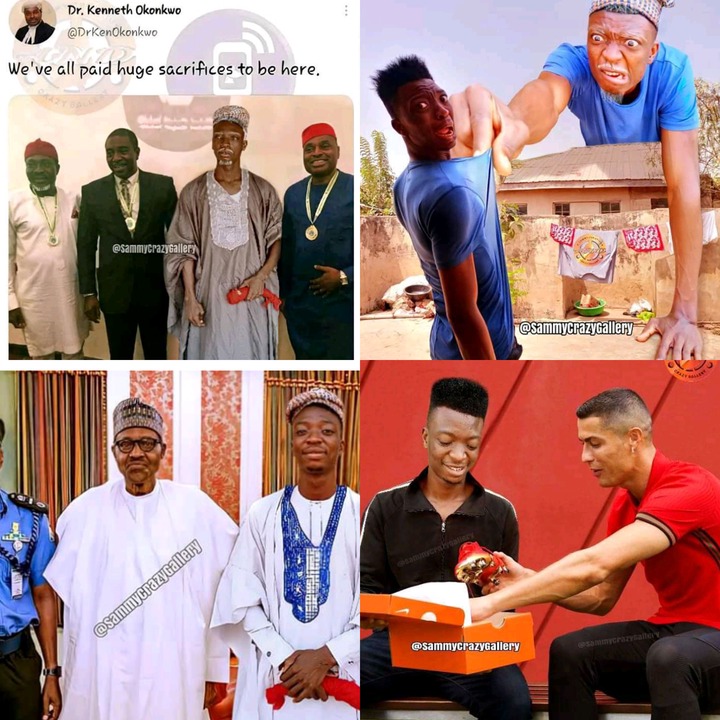 This young man is indeed talented and honestly he deserves some credit, I pray he goes far in life with this because his creativity level is amazing.
Content created and supplied by: packettracer (via Opera News )