Gospel film editor and Music producer, Joshua Mike Bamiloye popularly known as Jaymikee,has reacted to the default and traditional approach to Altar calls especially churches gatherings where ministers instruct the congregation to close their eyes while new converts respond to the car for salvation and rededication.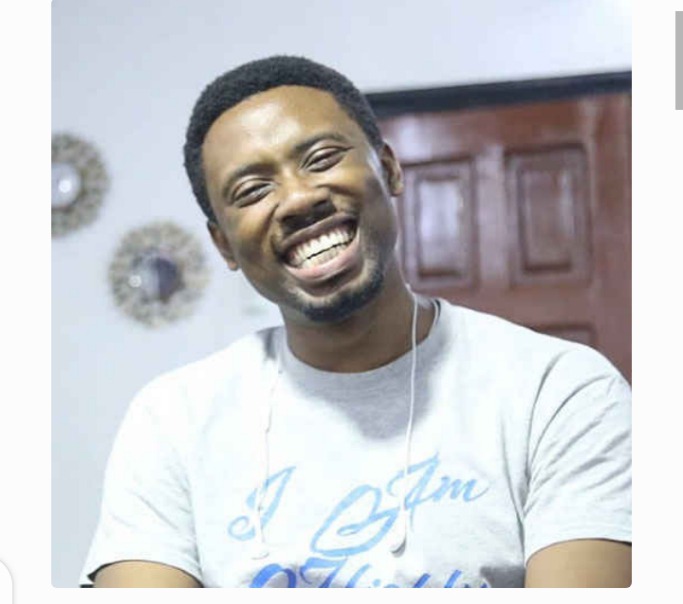 Reacting to this, Jaymikee said since heaven Rejoices over soul won,therefore there should be bigger Celebration on Earth for every soul won for Christ.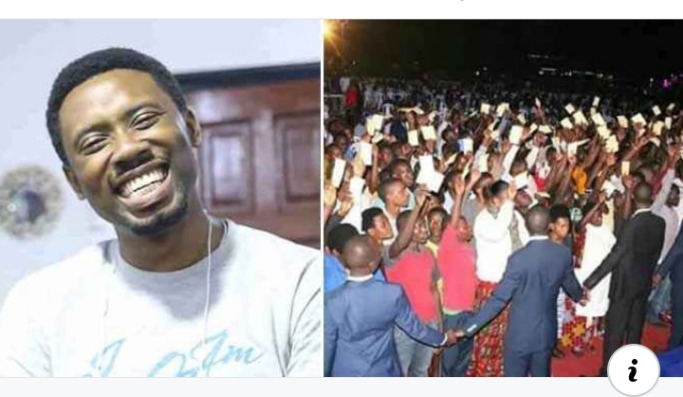 He further said, salvation is worth more than winning a lottery, so new converts should be well celebrated.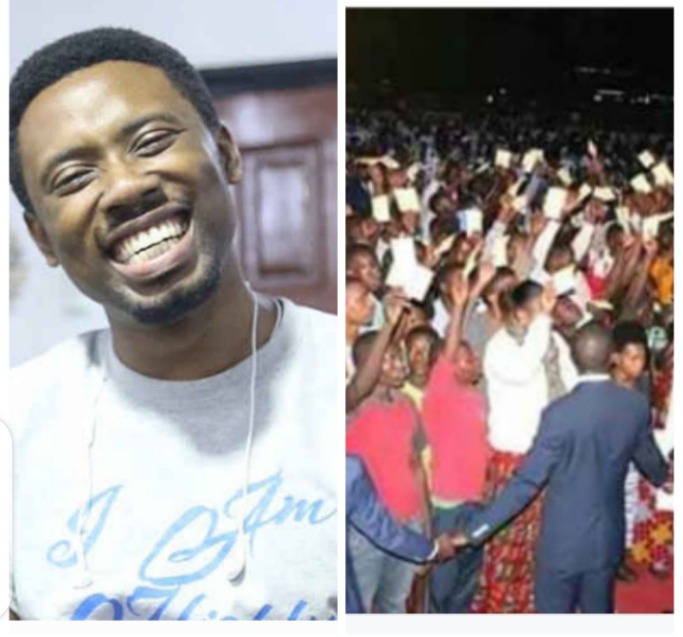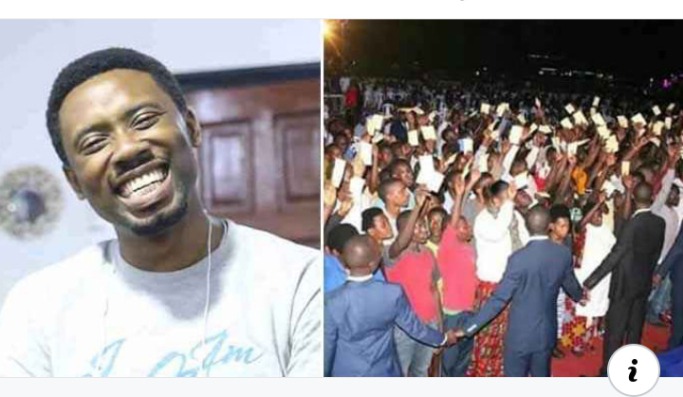 Joshua Mike Bamiloye shares,I think alter calls should be a mood of rejoicing, applause, shouts and praises etc, kinda like how the church welcomes new members. Sure it's a sober moment, but I think if angels are rejoicing in heaven about it, why are we acting morose?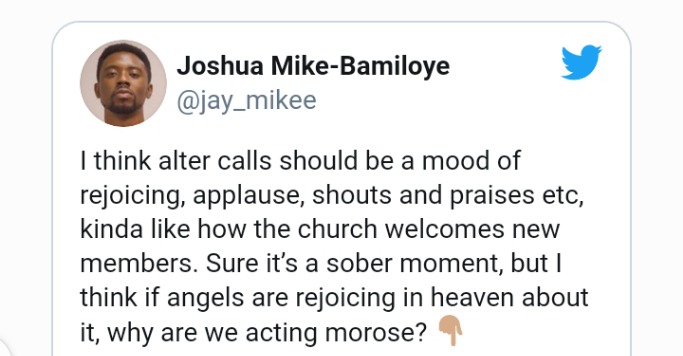 I get "All eyes closed" are so that they aren't ashamed to come out, but how we preach this message plays a role here. They should be congratulated, celebrated. They have just been saved! I mean, that's bigger than winning a lottery, right? This is me thinking out loud anyways.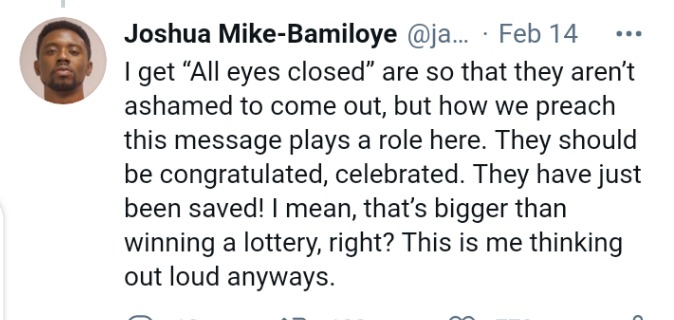 Content created and supplied by: entertainmentboy (via Opera News )