A lady identified as Horlamide has shared her ordeal after she asked her friend to help with one hundred and fifty thousand to pay her house rent. The lady who is her friend refused to borrow her. If she had not borrowed her and it remained like that, probably it would have been better. The lady when she wanted to leave for her house, overheard her saying that she can't borrow anyone money any how that she has better things to do with her money.
According to this lady, she just ordered for a nine straight hair of about one hundred and twenty thousand. A friend should show up in times of need. This lady has just demonstrated they are good friends of each other. If your friend can't stand up to help you when you're in need, why should you be friends.
Probably the part that pained this lady was when she overheard her saying she can't give her money out anyhow to anyone. Although, the friend also has her right over her money and she can use it for whatever she likes but she shouldn't have said she can't give her money out just anyhow. At least they are friends.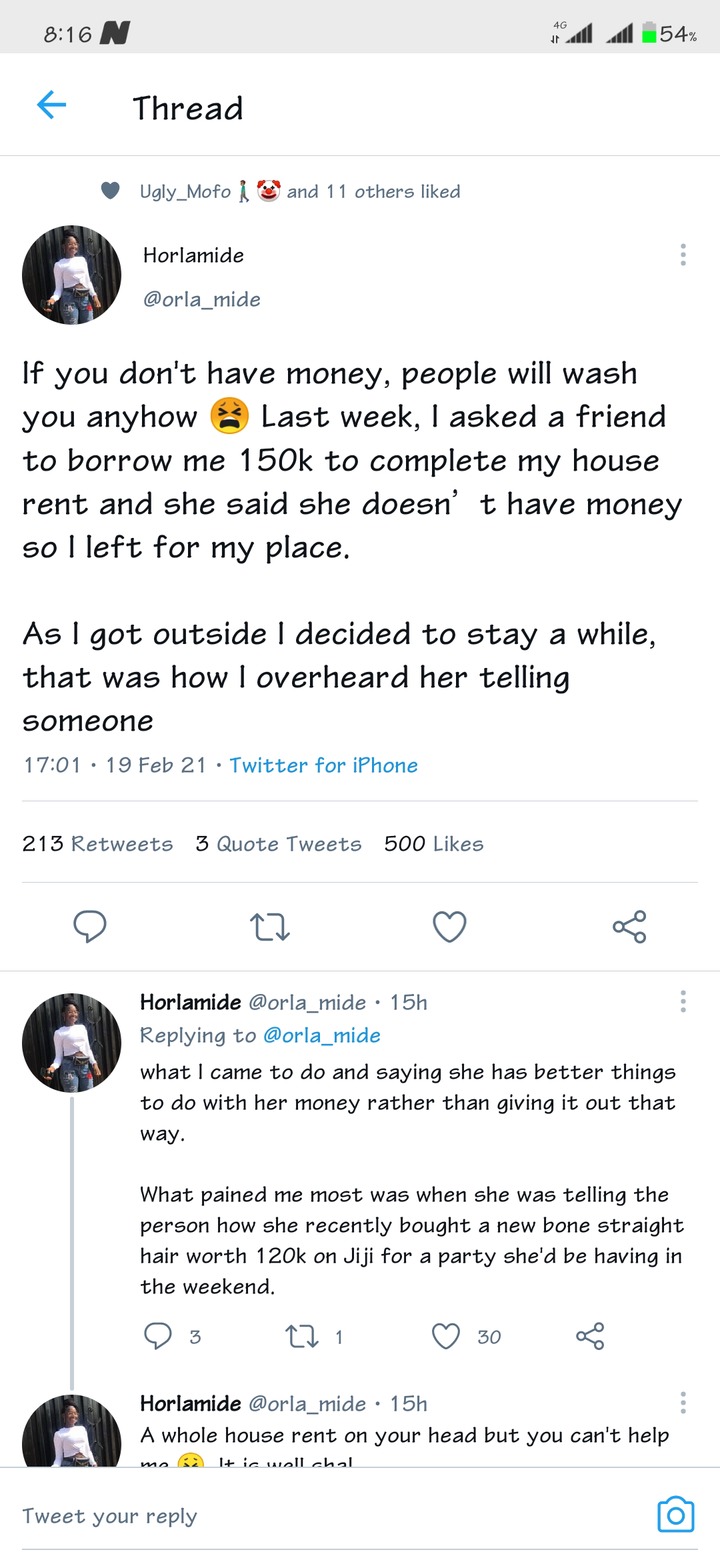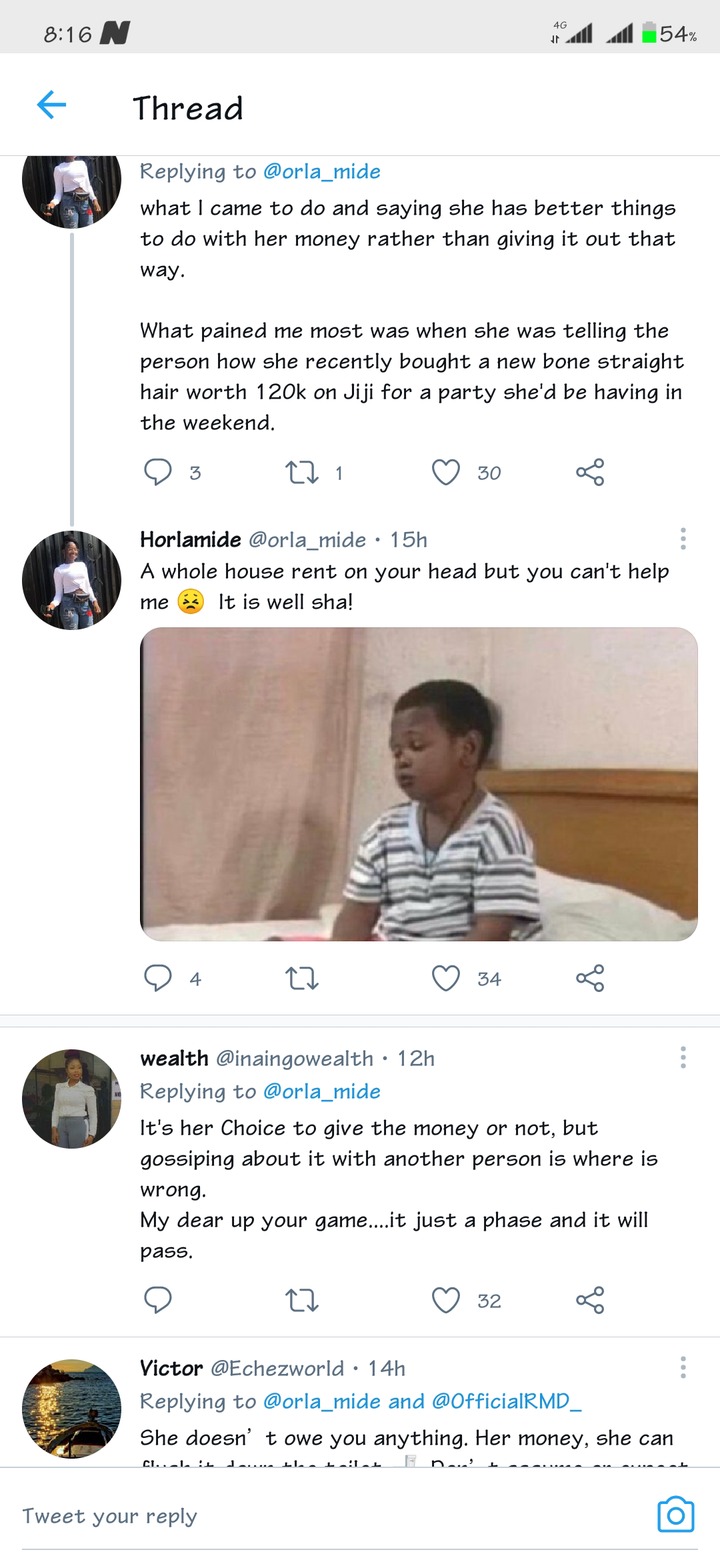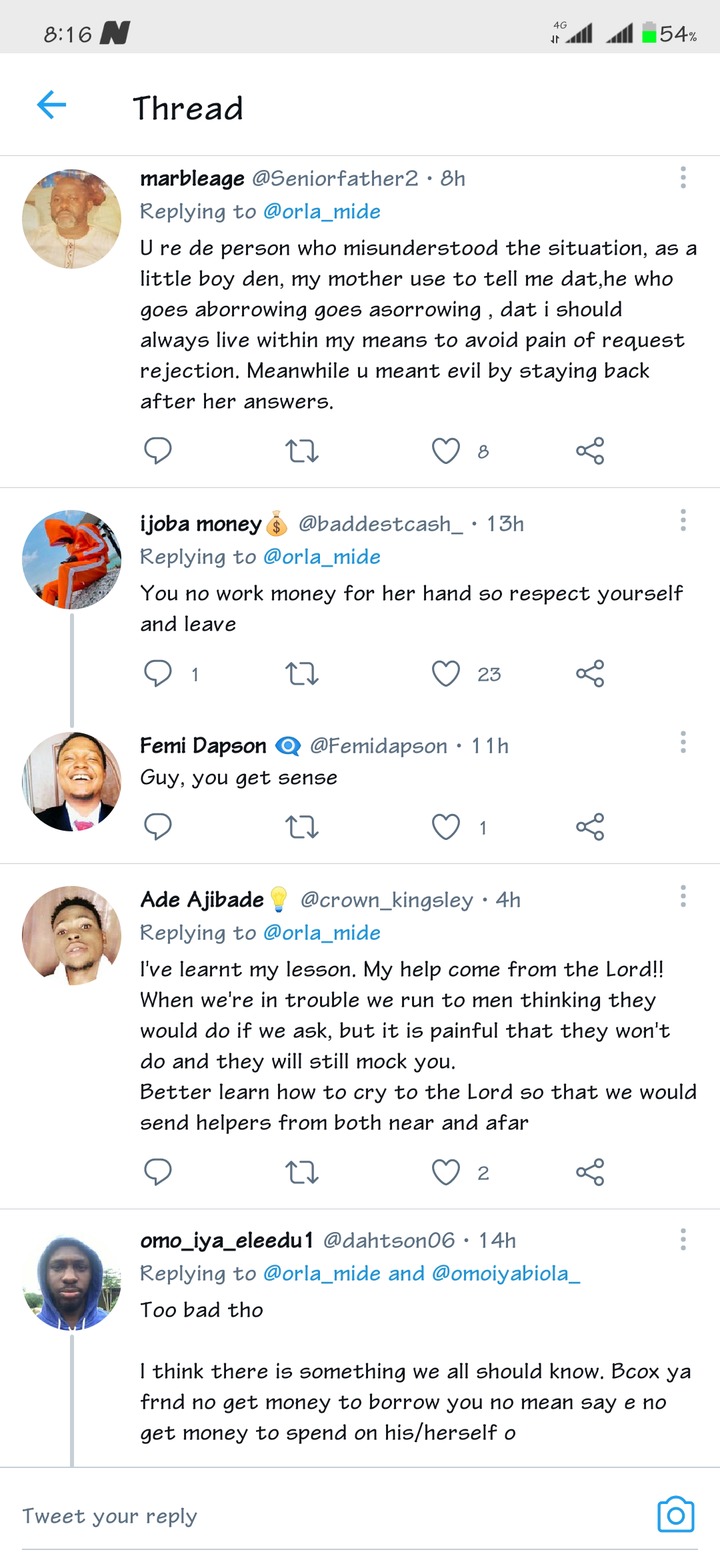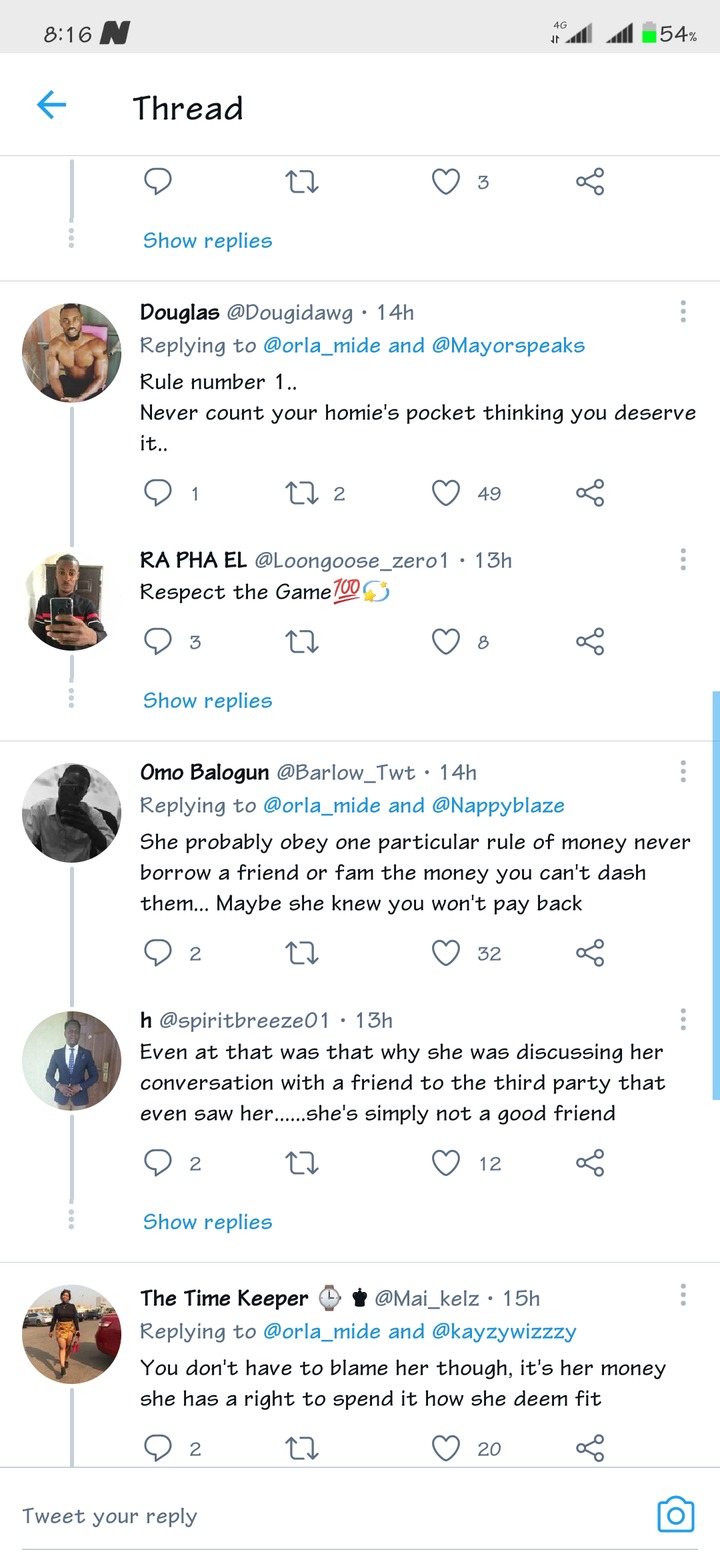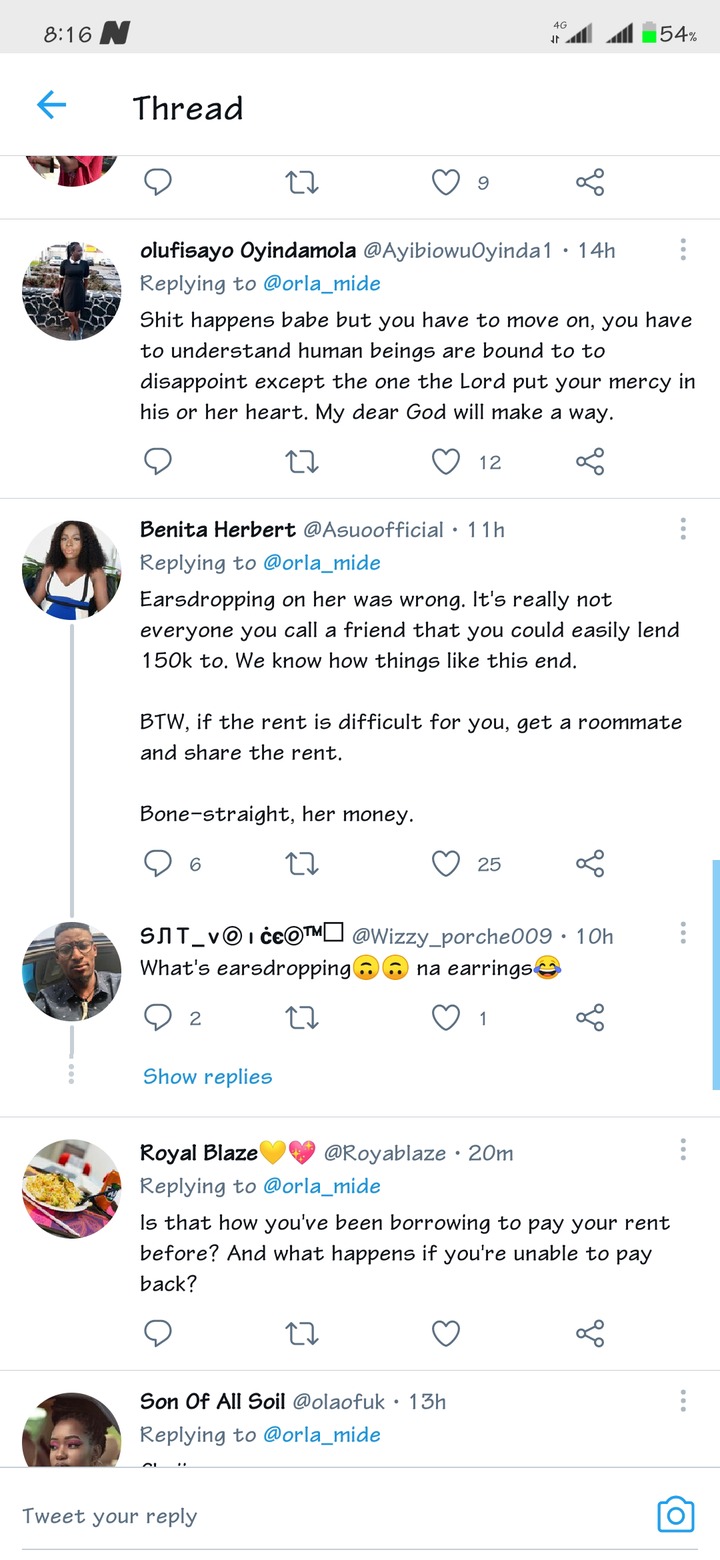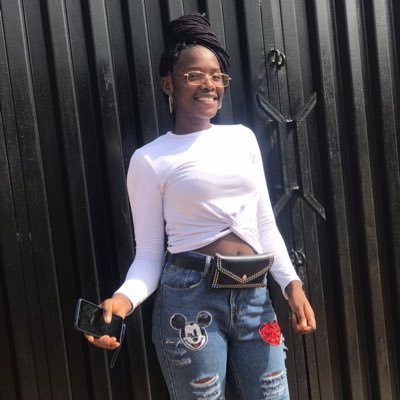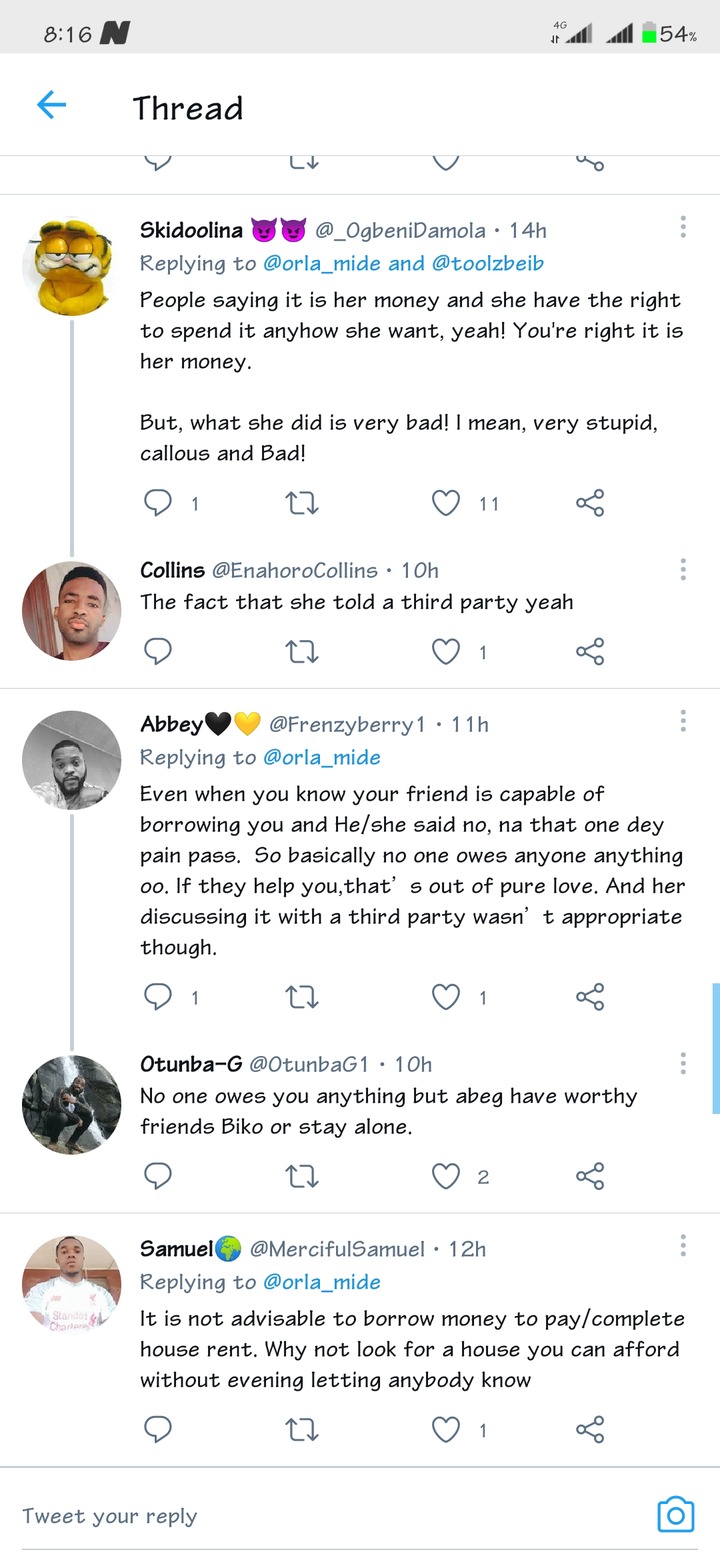 Content created and supplied by: Lizzyjoe1217 (via Opera News )