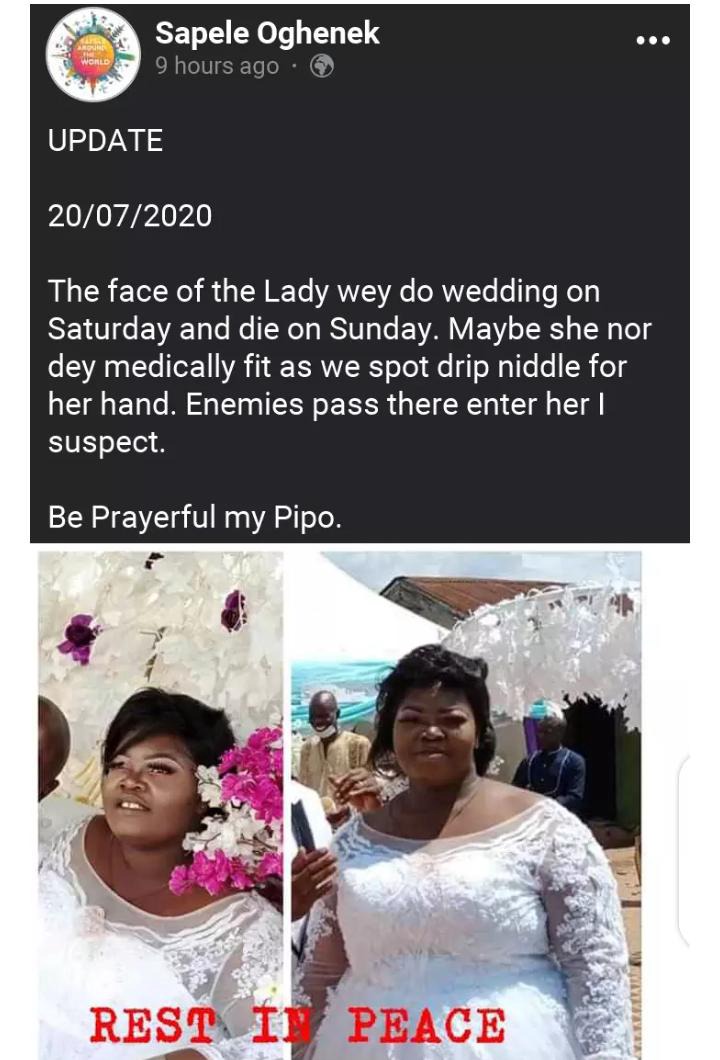 When I see things like this, it reminds me of so many things, including a popular song which goes this: ' No be to cherish luxuries because everything will come and go, because even the life we live is borrowed and no one is promised tomorrow'. What a pathetic story, just 24 hours, she enjoyed her marriage and died afterwards.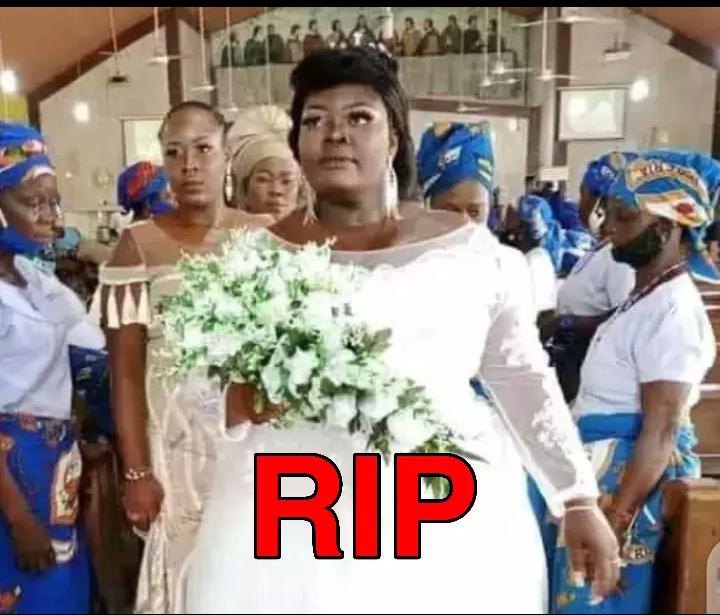 A recent report has it that a Nigerian lady who got married on Saturday, had her church wedding with reception, died the following day being Sunday after her wedding ceremony, what a painful and pathetic story as people were left with sorrows and tears, on hearing the news of the bride in Delta State, especially her family members and Friends.
This was reported by a Well known Journalist, Sapele Oghenek, and others reports who also carried this news as a lady who died just a day after her wedding day in Delta state, According to the reports, she got married on Saturday the 18th of July, 2020 and died the next day being Sunday the 19th of July, 2020, as different Platforms carried the news with her pictures all over the internet.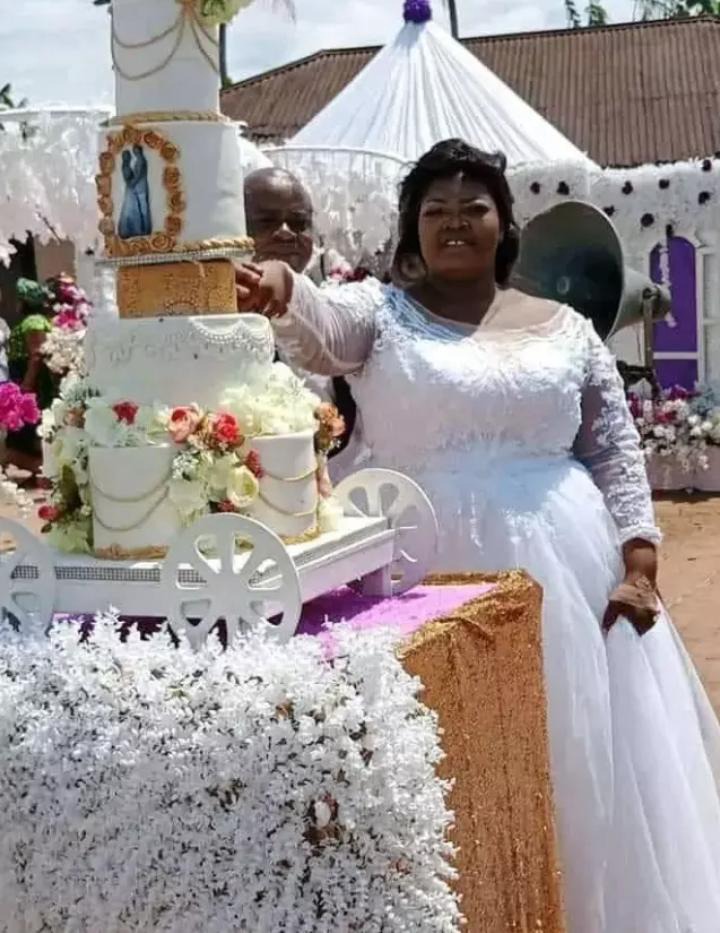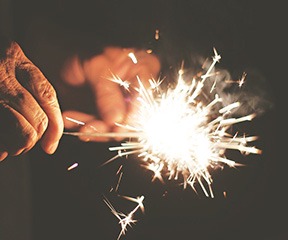 Though, According to the pictures released on the internet, it is clearly seen on the lady's hand with a Trip line, which suggest that she came from a hospital to the wedding, and it is assumed that after the wedding, she died of the illness. What a painful, pathetic and heart breaking story, when it's time for her to enjoy her matrimonial house, death took her away.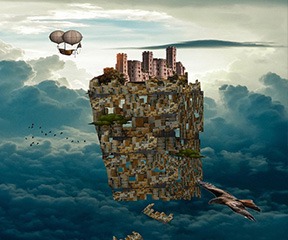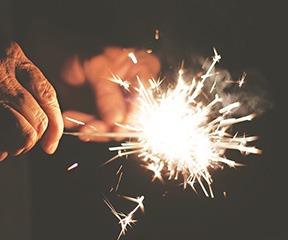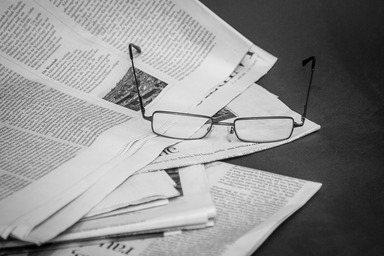 The sad story has actually generated alot of comments on all social media platform, as people suggest what could have cause her death. What's your say on this sad story, leave a message on the comment section and also share this post for all to see.
Content created and supplied by: BabaNla001 (via Opera News )