Finding true love is what almost everyone craves for, but locating a soul mate is a challenging thing that one can't truly phantom when and where to find one.
A lady on Twitter known as Winifred, shared a chat between her and a dispatch rider who came to deliver her package. The delivery guy must've suffered from love at first sight, when he saw the young lady he was delivering stuffs to, and took it upon himself to tell her how he felt.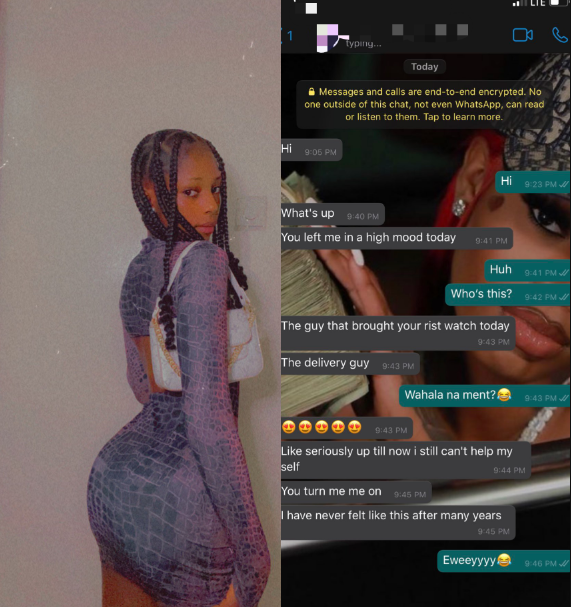 Read the chats below.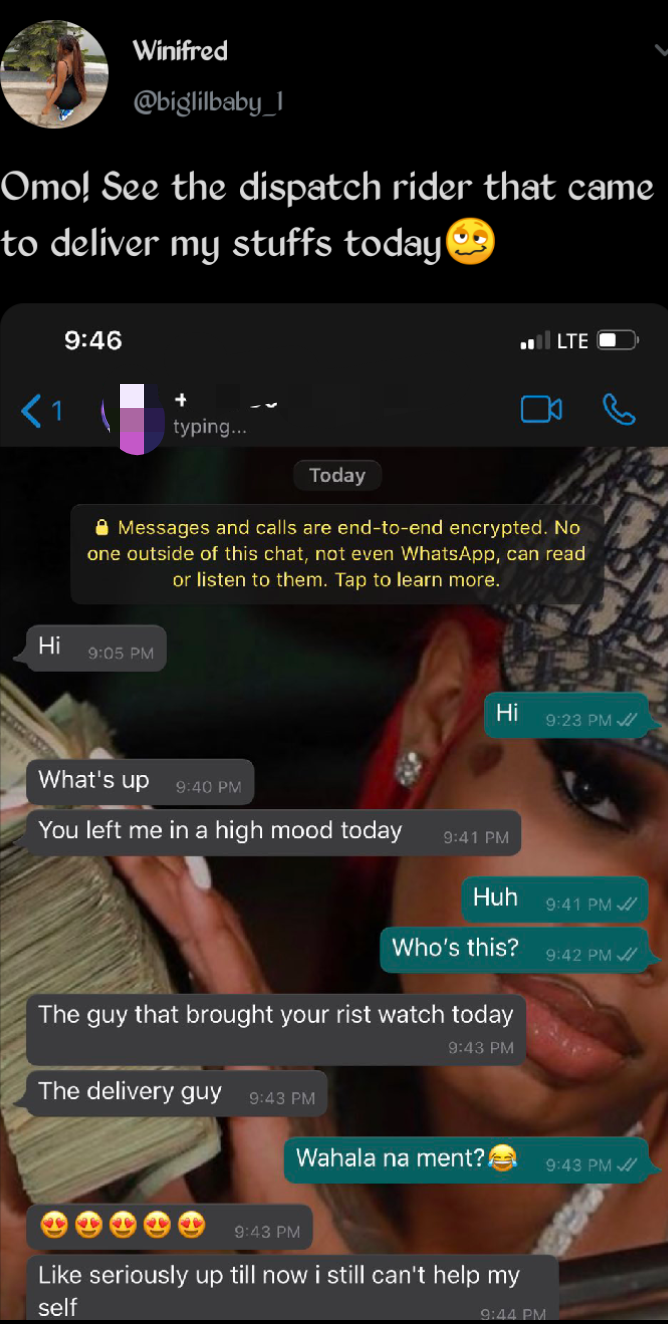 "Omo! See the dispatch rider that came to deliver my stuffs today"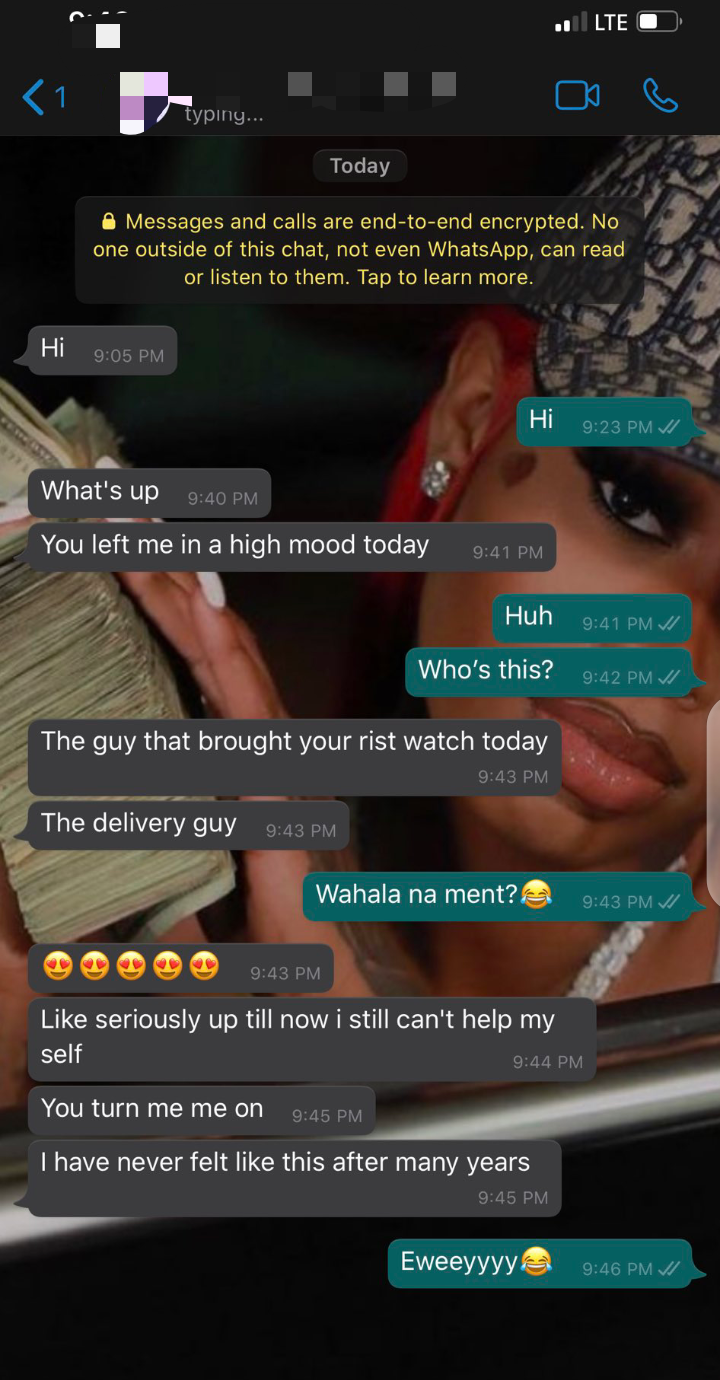 The delivery guy in the chats was clearly tripping for the young lady, and even went on to say "I have never felt like this after many years", that alone describes how much he has fell in love with his client. As expected the lady didn't reply much to the chats, and doesn't seem interested in conversation.
What do you think about what she did? Was the guy unprofessional to have developed an interest in his client?
Leave a comment, like and also share.
Content created and supplied by: SleeKhan (via Opera News )