Yesterday, we reported that Veteran broadcaster, Chief Bisi Olatilo wasn't dead after rumors went viral that he died of Covid-19 complication.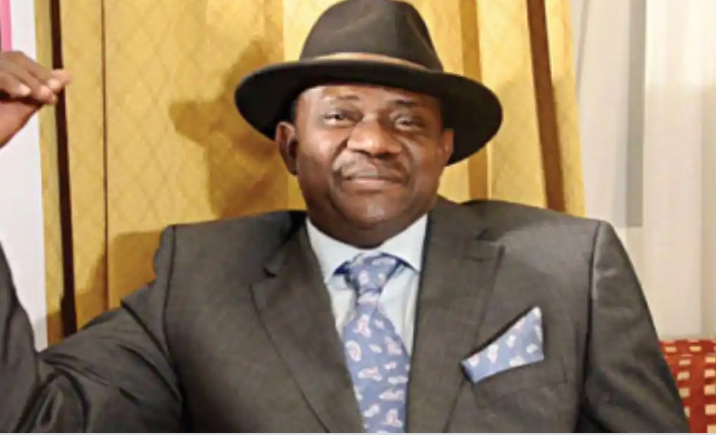 The rumors started in the morning when some individuals took to social media to announce that Chief Bisi was dead.
However, it was later revealed by his close friend who is also a journalist, CKN that he was very much alive but down.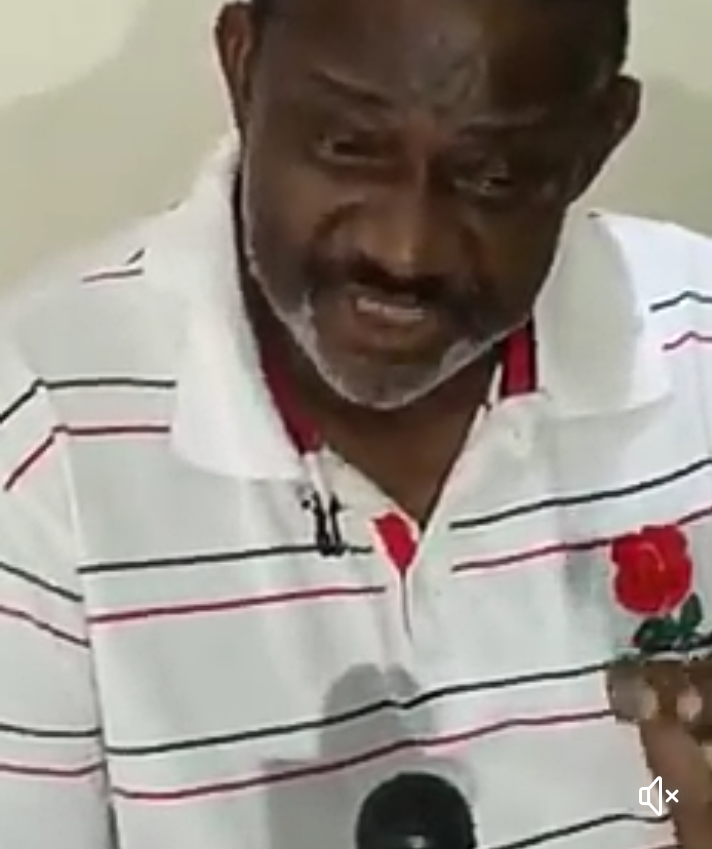 Here's what he posted on Facebook.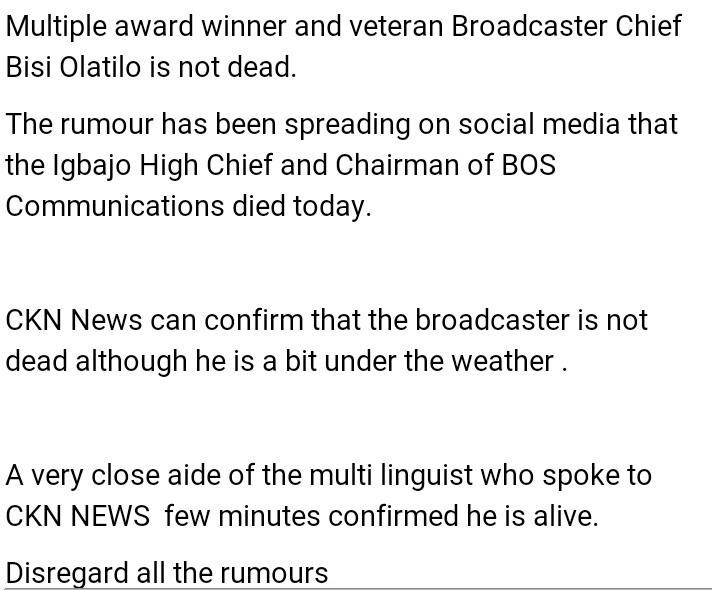 Few minutes later he also revealed that he got a call from Mr Bisi to thank him for checking up on him.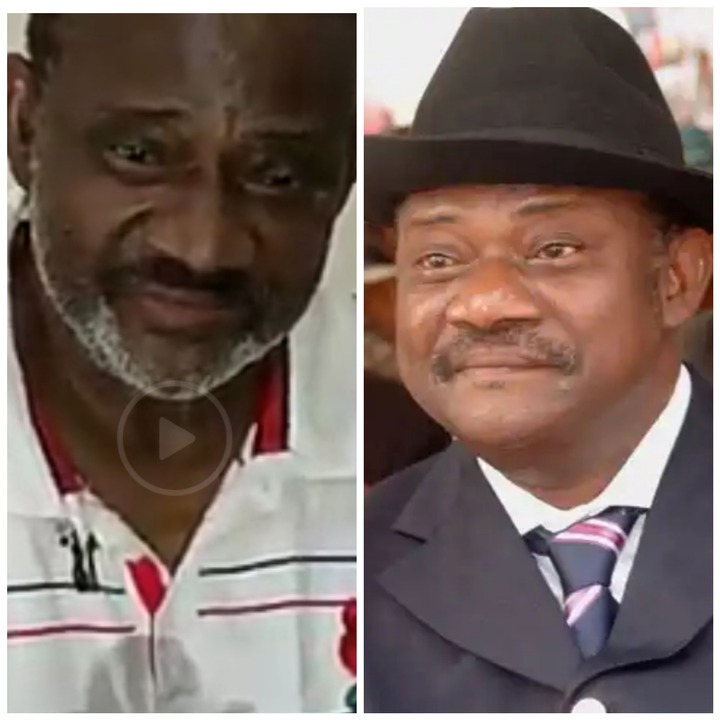 Meanwhile, in an exclusive video shared by CKN this morning shows the High Chief of Igbajo and Chairman of BOS Communication Bisi thanking Nigerians and expressing his joy for being alive again.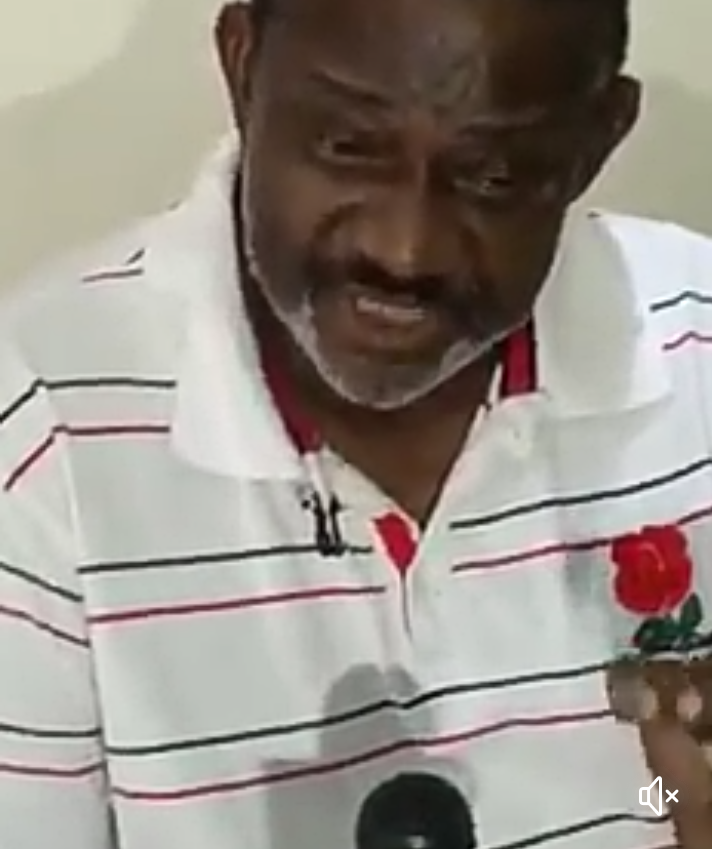 He further thanked Chisco, his wife, Dangote, CKN and other well wishes for standing by him through this difficult time.
Although, Chief Bisi is not looking and sounding his normal self, but he is very much fine.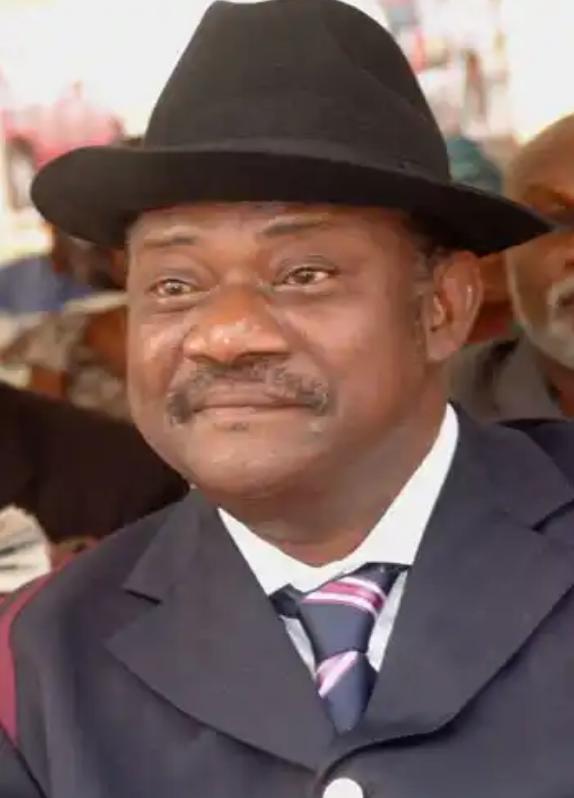 Nonetheless, in the 2 minute and 10 seconds video, he didn't state if his illness was as a result of Covid-19 or not, but whatever it is we wish him well.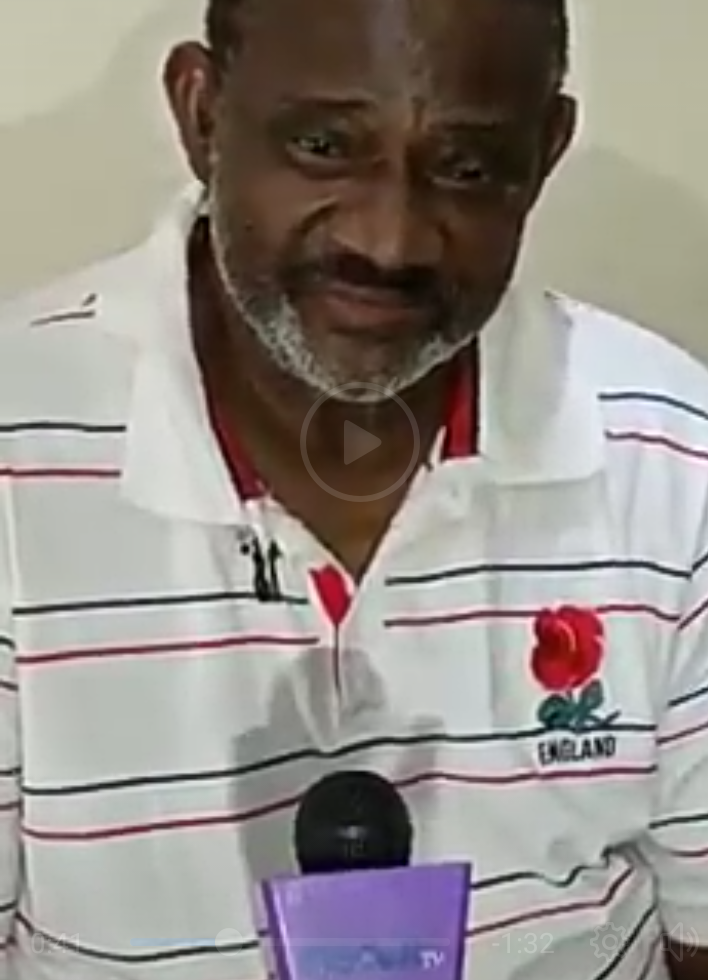 Please let's all remember to wash our hands regularly with soap and water, Covid-19 is real.
Kindly share your thoughts on this by commenting, share and likes. See you in our next post.
Content created and supplied by: Drealomalicha (via Opera News )