Wizkid is a Nigerian musician, artist, songwriter, singer and a celebrity that has numerous fans not only in Nigeria but also outside the country, this came to our notice when one of his fans who is a pilot and Indian by origin has expressed herself as a fan to him. The Indian young lady who is a pilot named Captain Jameelah wrote on her Twitter handle like this "I love vibing to Nigerian music. Wizkid is one of my favorite artists". She expressed herself as a Wizkid fan.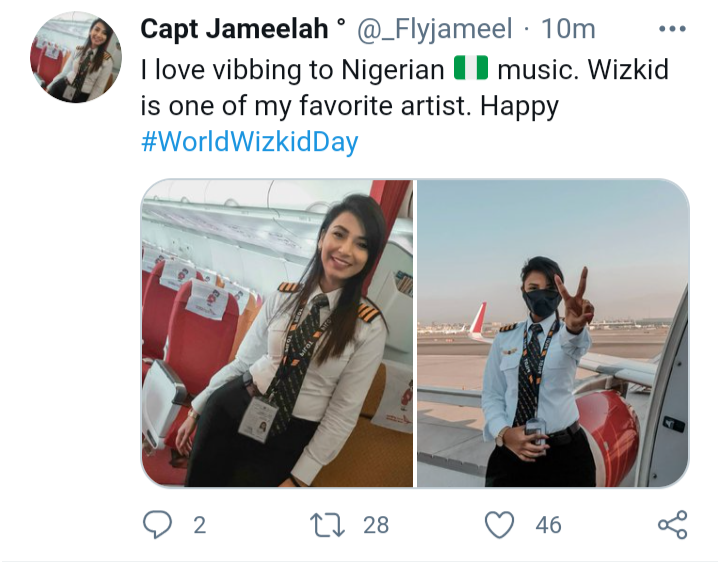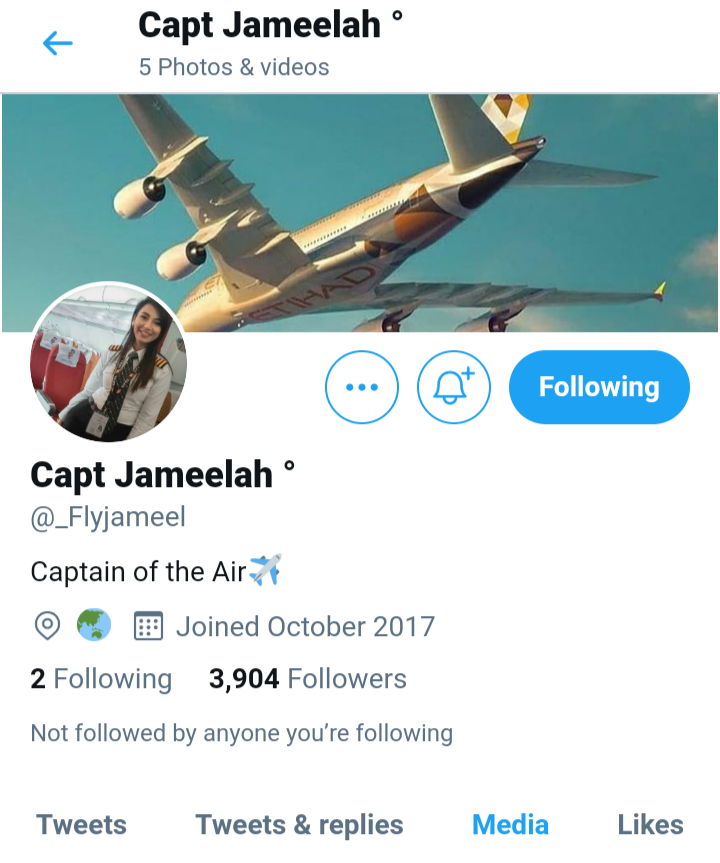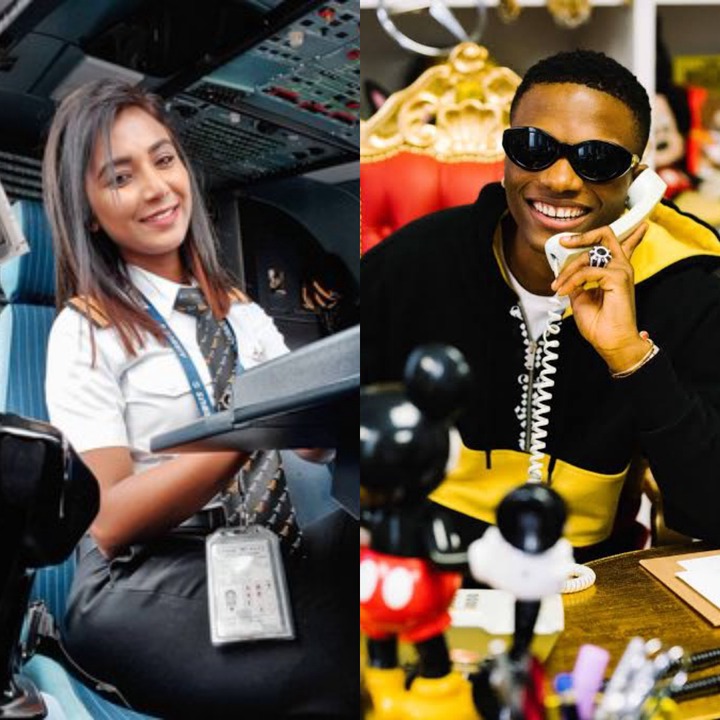 One interesting thing about captain Jameelah is that she is a young lady with high esteem, she doesn't care about her position and her race or origin that she clearly shows her love for the Nigerian music vibes. She does not only love the music vibes but also the artists who sing the songs and the most she admired as a fan is Wizkid. 
Jameelah is a beautiful young lady, she always releases her pictures on her Twitter profile, putting on her pilot uniform, ready for work all the time. She looks beautiful in her uniform and the way she poses herself in her pictures. She is a Wizkid fan that didn't bother to express her love for him on her Twitter handle. Her expressions showed how communicative Wizkid songs are. 
Photos of captain Jameelah.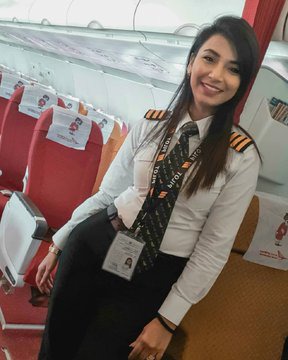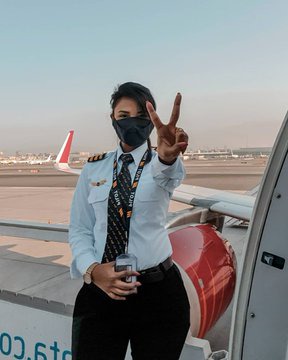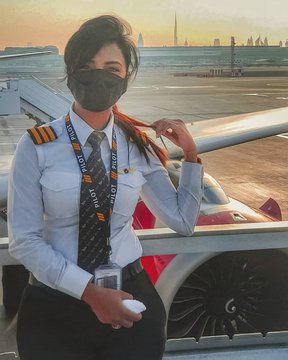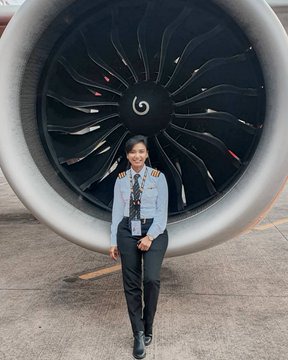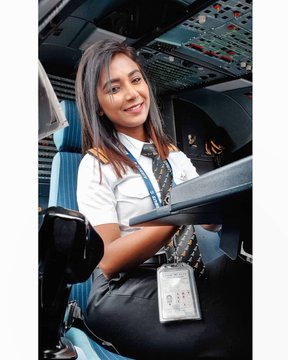 It is a great honour for Wizkid to have fans not only in Nigeria but also across other nations, this shows that his talents are beyond what his fans think of. A singer whose songs are listened round the world shows that he expresses what the society needs, as songs are regarded as a medium of communication, to express how the society is feeling towards leadership of its leaders, its condition at the current time. 
Some Wizkid photos.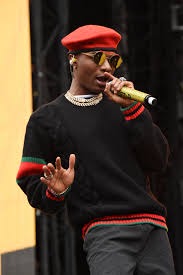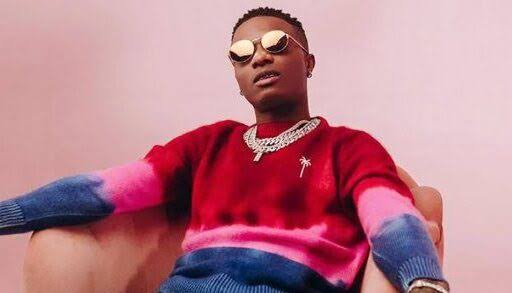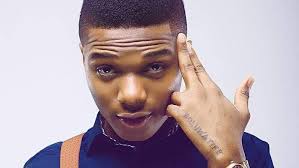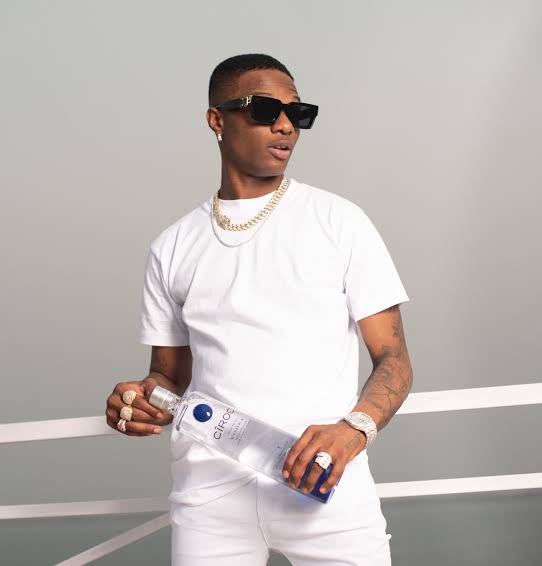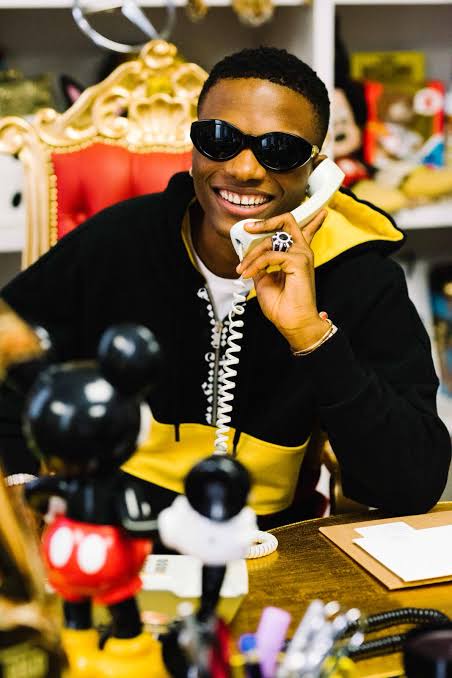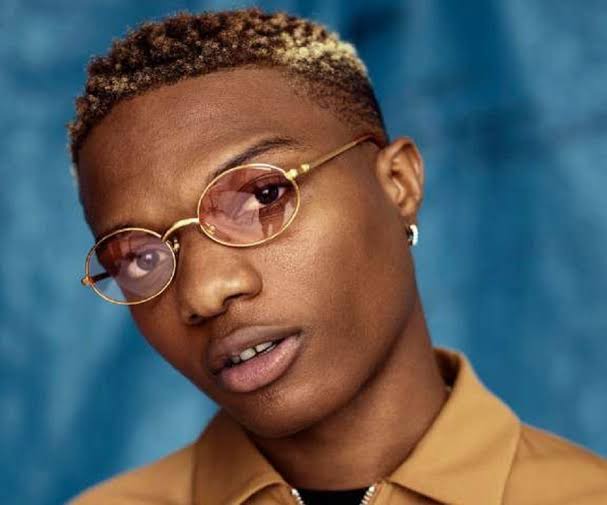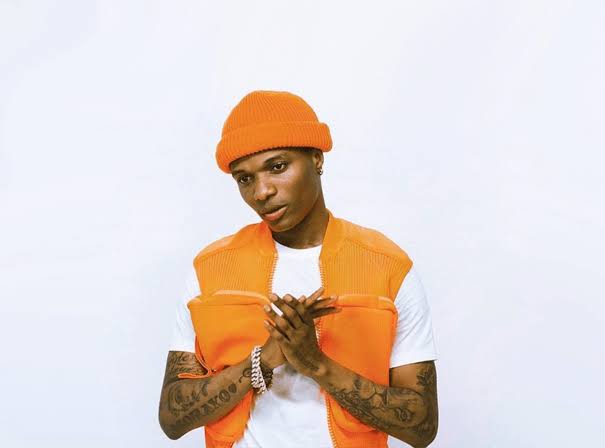 Wizkid fans will be glad to see an Indian young lady, who is a pilot as well, labeling herself as a Wizkid fan. Captain Jameelah is well structured as a young lady, her uniform fits her, she is a beauty that is always serious about her job, she is of medium height. That's Jameelah, an Indian young lady captain that is fond of Wizkid songs and has been his fan. 
What can you see about this young lady who is a Wizkid fan. Don't forget to share this article and follow up for more updates. 
Content created and supplied by: Annoor (via Opera News )