A young lady has gone far too extreme to show how much she loves Davido and it has resulted in people insulting her. This young lady has put many people in awe after what she did to her own body just to show how much she loves Davido. While some people see it as a way of expressing how much she loves Davido, it didn't sit well with others as they argue that she is just looking for a way to get Davido's attention and some even call it pure madness and foolishness. The lady went viral and her story took turns on different social media platforms. People were shocked as they wondered why someone will go to such an extreme length just because of an artist who barely knows if she exists.
What actually sparked the reactions was what this lady did on her back. Normally, people usually tattoo the name or face of their favorite celebrity on their body but virtually, no one has ever gone extreme as this lady did. Instead of tattooing only Davido's face on her body, she went as far as painting the entire family of Davido on her back excluding his babymamas.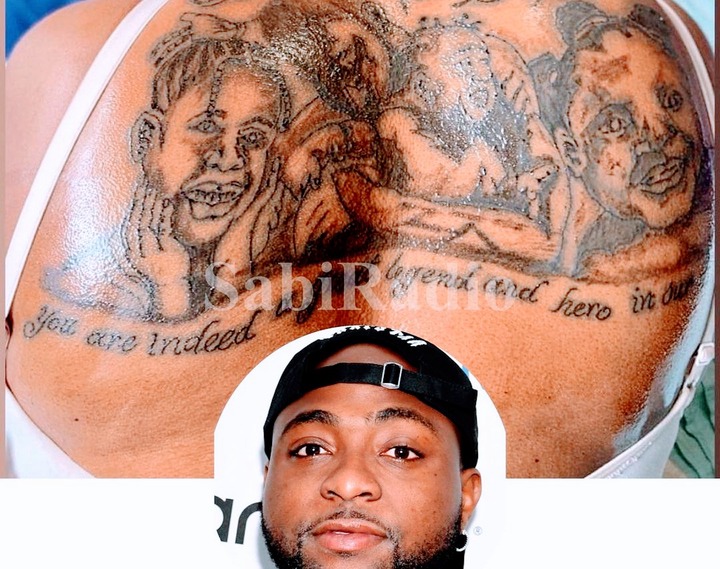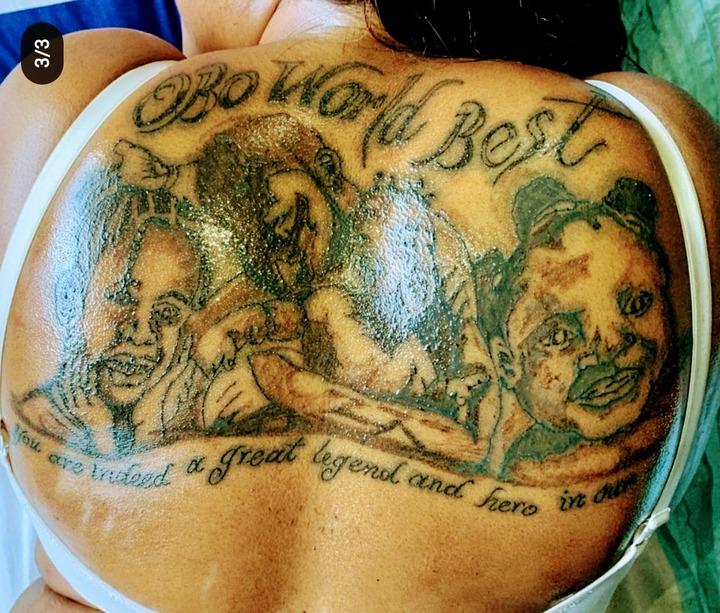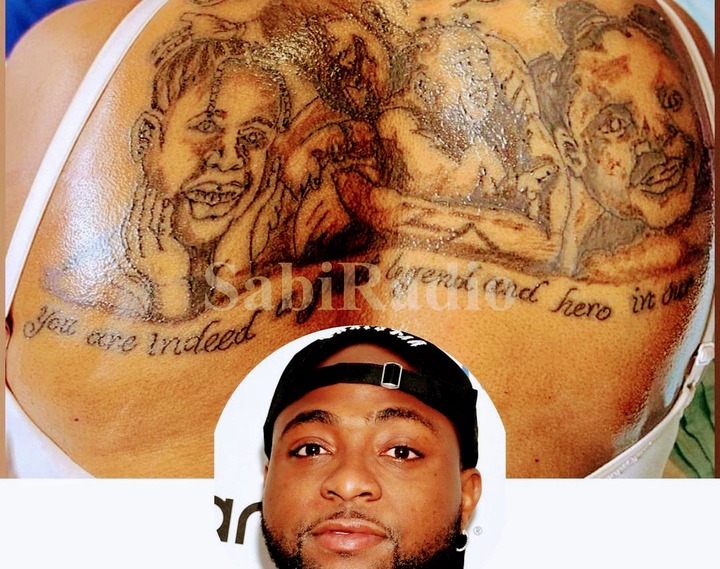 After she tattooed the face of Davido on her body, she did not leave it there, she continued to have the faces of Davido's children (Hailey, Imade and David) too on her body. The question that has been bothering many people after the lady did this was 'So, which space is she going to tattoo her own children when she has tattooed her entire body with Davido and his family who do not know if she exists?'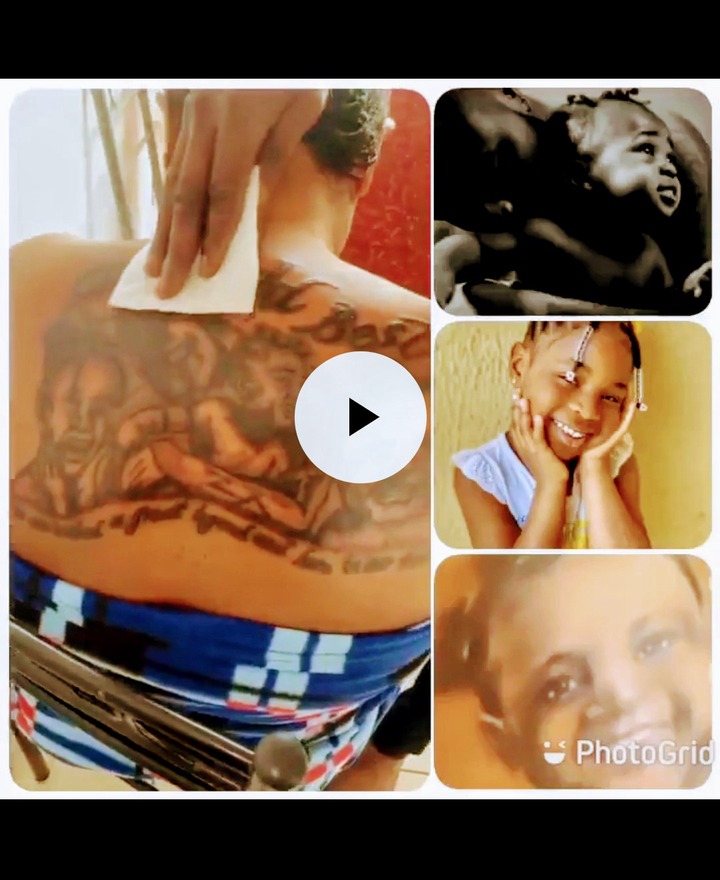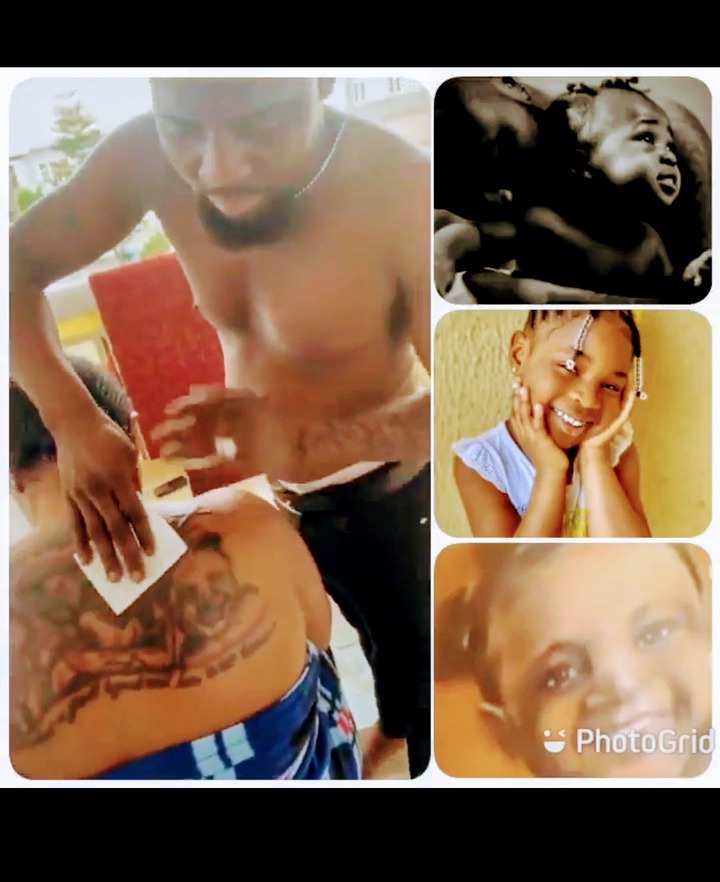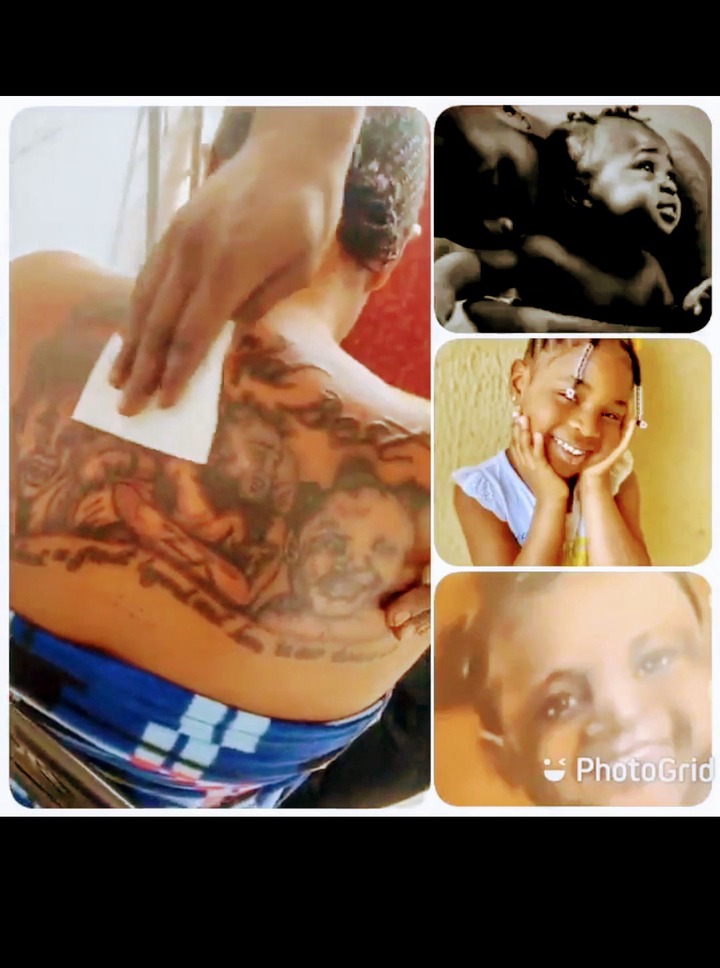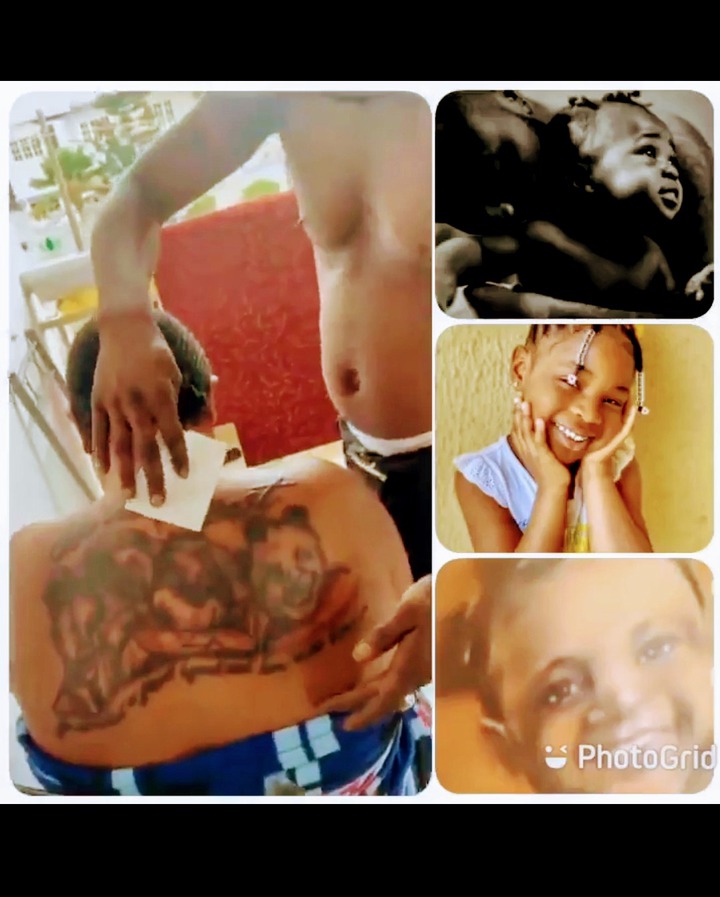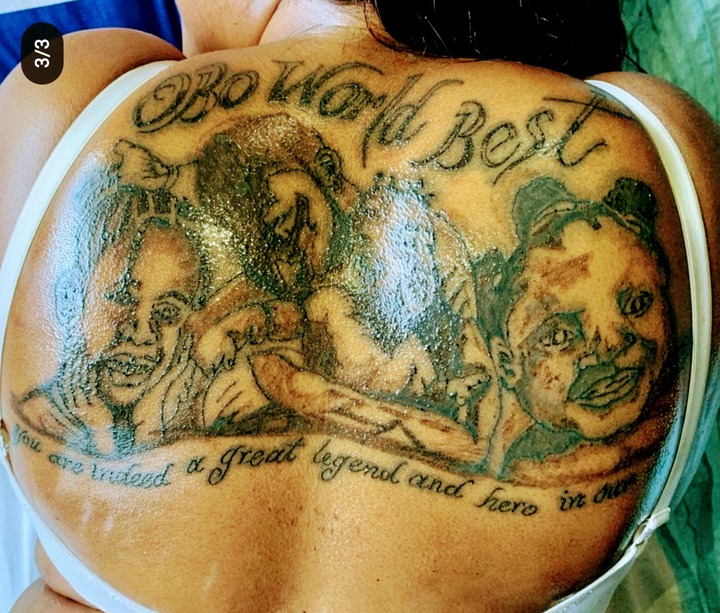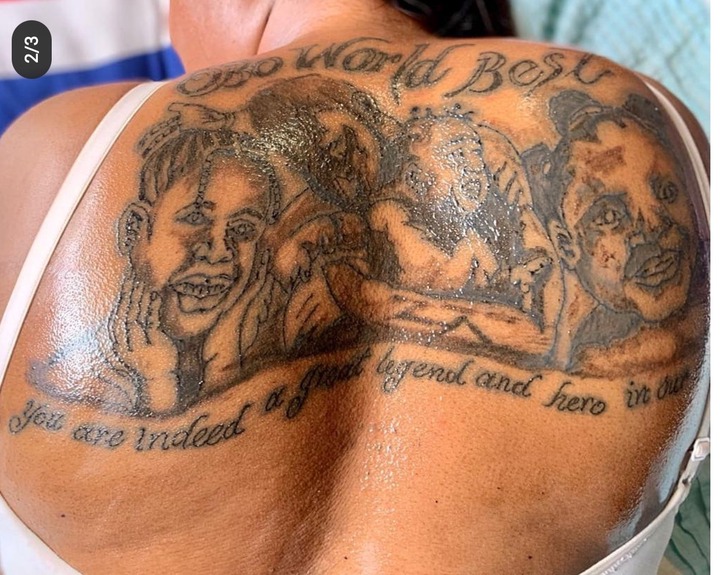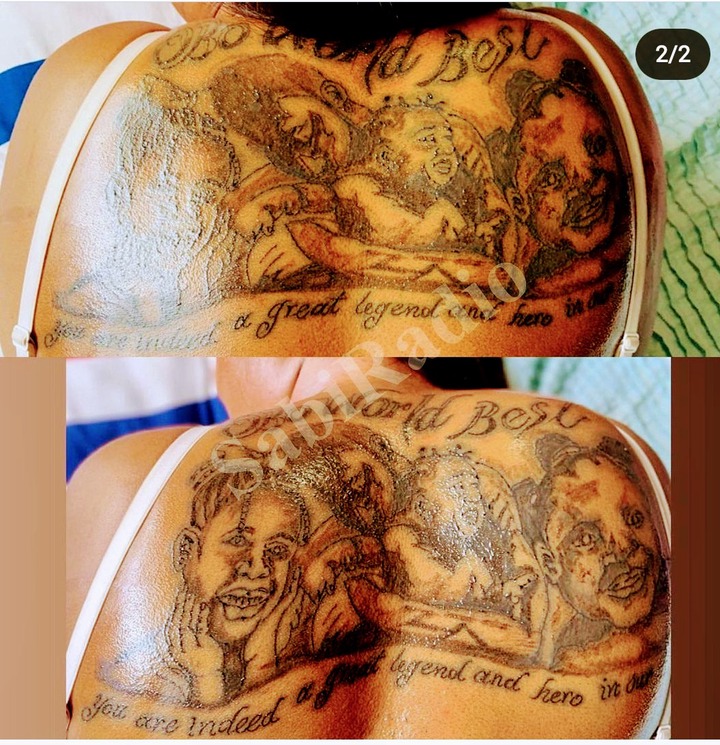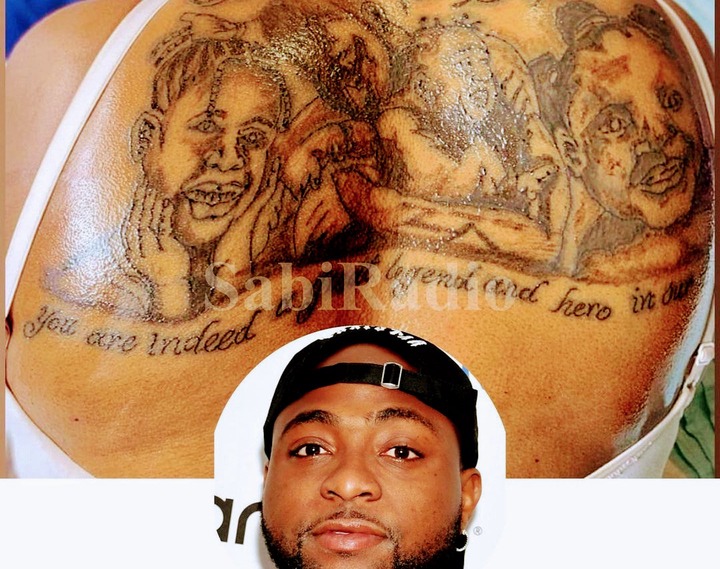 Normally, tattoo is meant to be a painting of someone very dear to you (your children, your mother, your father or even your relative). Unfortunately, instead of getting praised, this lady was blasted on social media because apparently, she went too far. If you check the body of Davido himself, he only has tattoo of his three kids and other family members who are very close to him.
You will only see tattoo of Davido's children on his body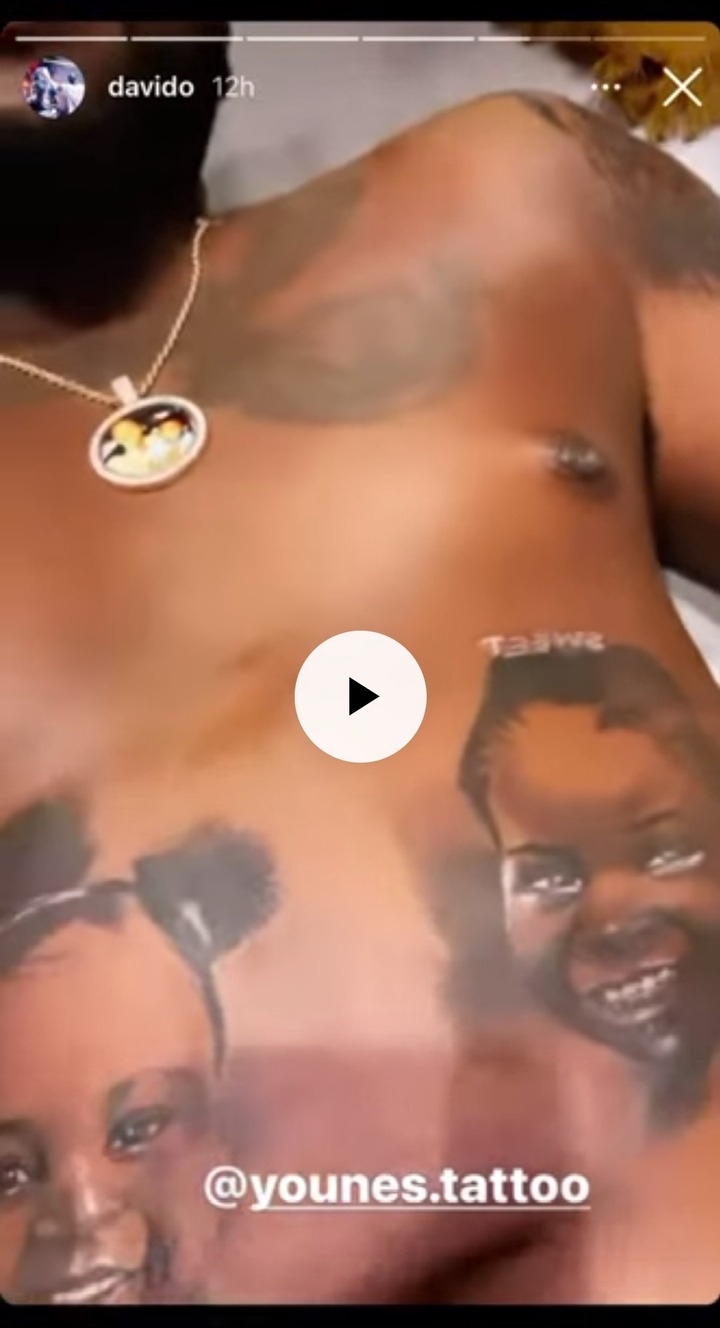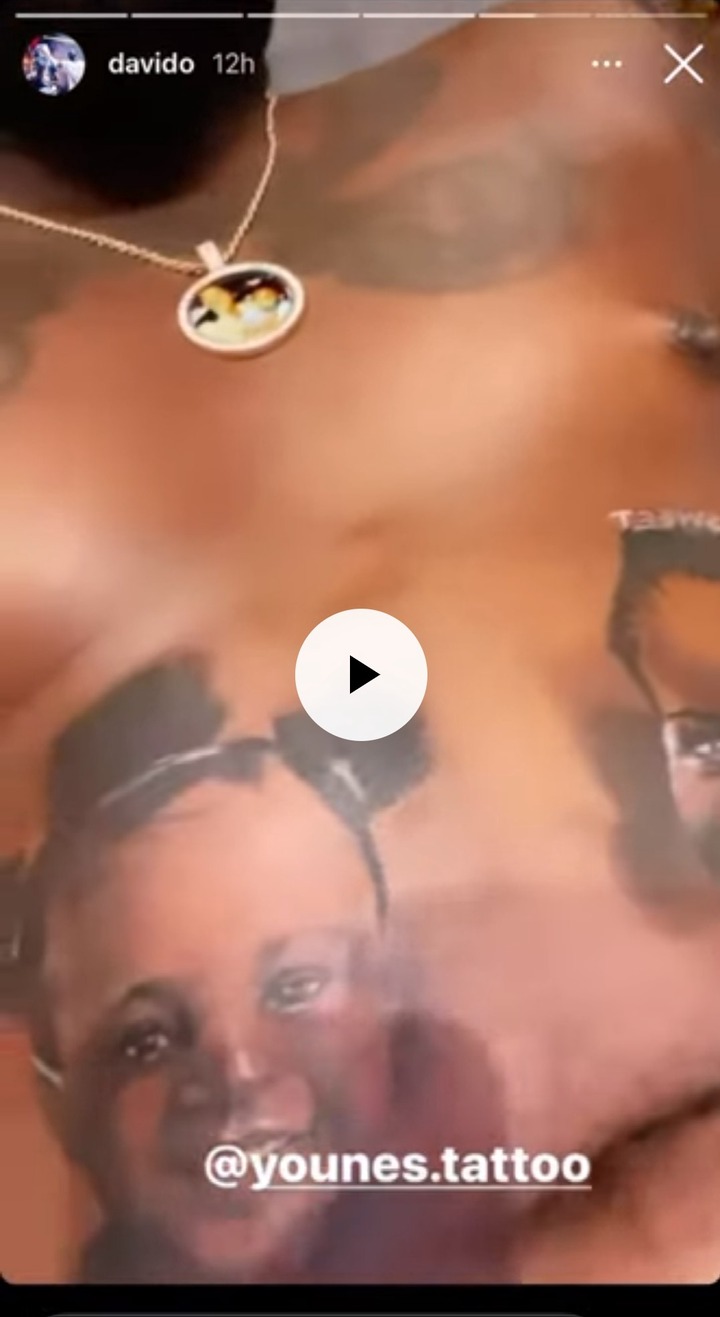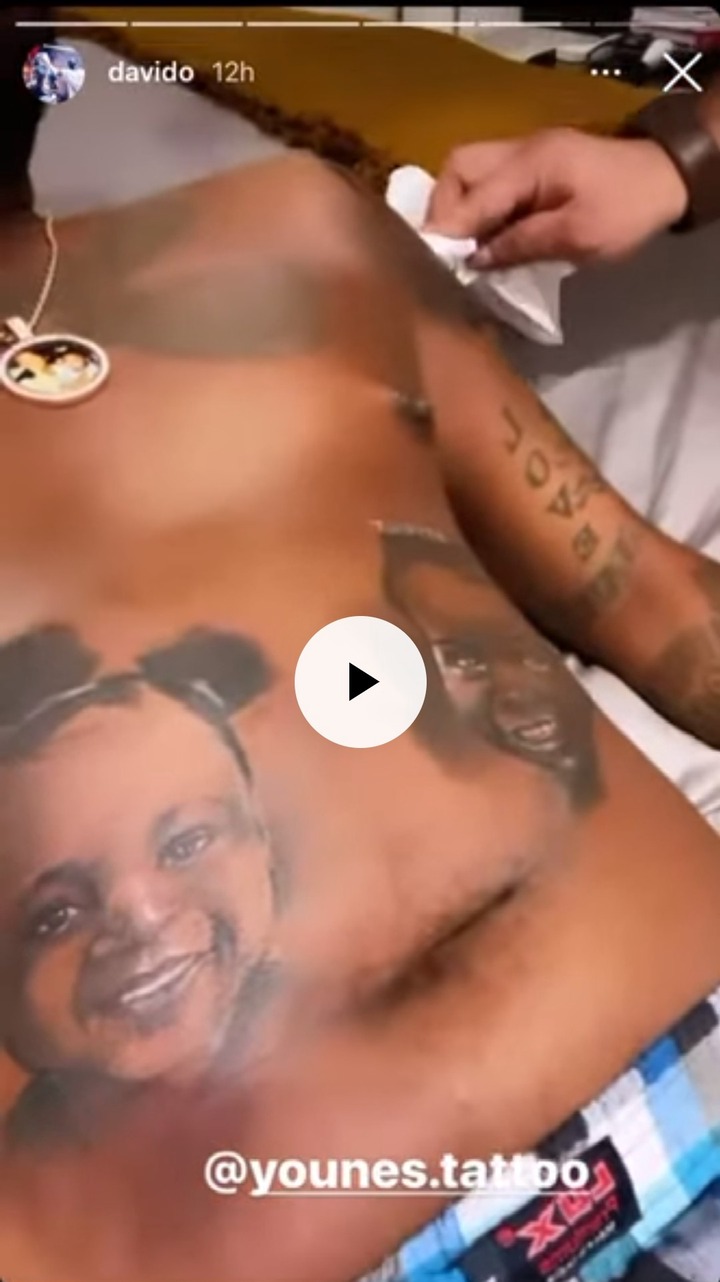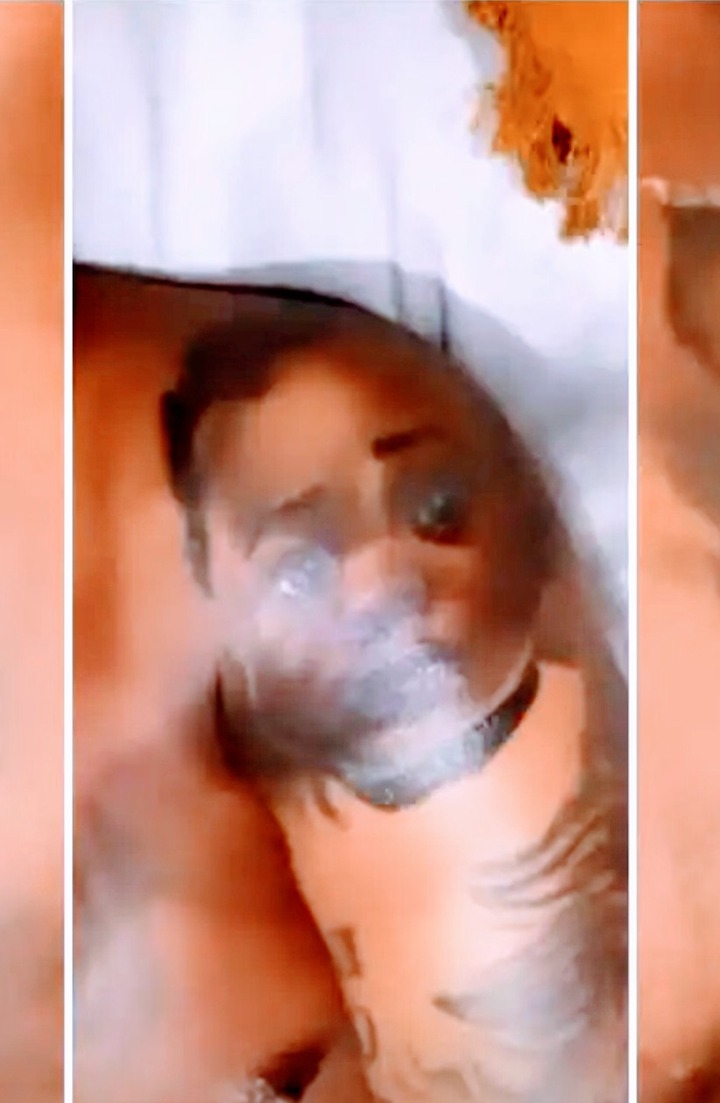 He does not have the tattoo of any fan, so why would someone tattoo Davido and his children on her body when she does not have any tattoo of any of her family members on her body?
She started tagging Davido to get his attention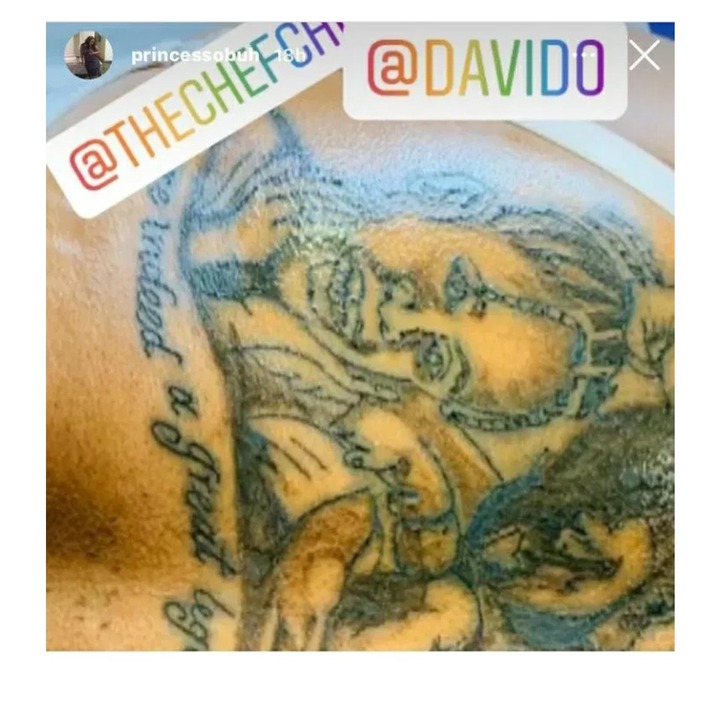 See what Davido even said when he saw it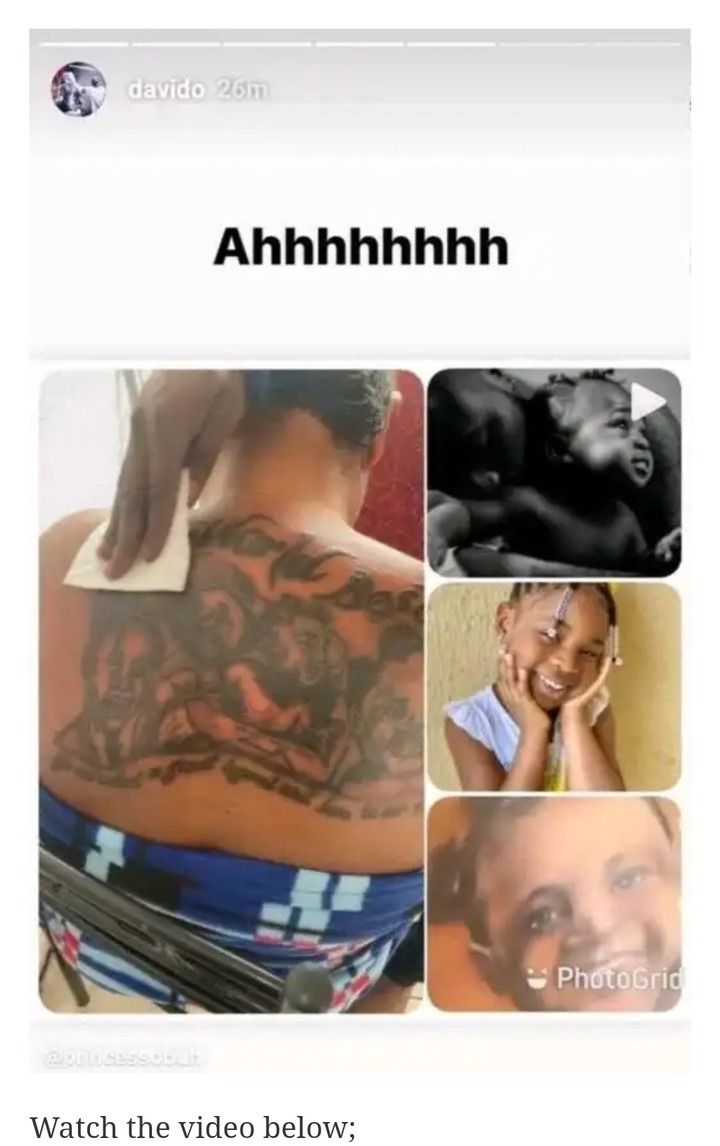 BBnaija Star, Ka3na was quite disappointed when she saw what the lady did on her body just to show how much she loves Davido. Ka3na said 'What Watery Beans Can cause? What compensation will justify this madness?'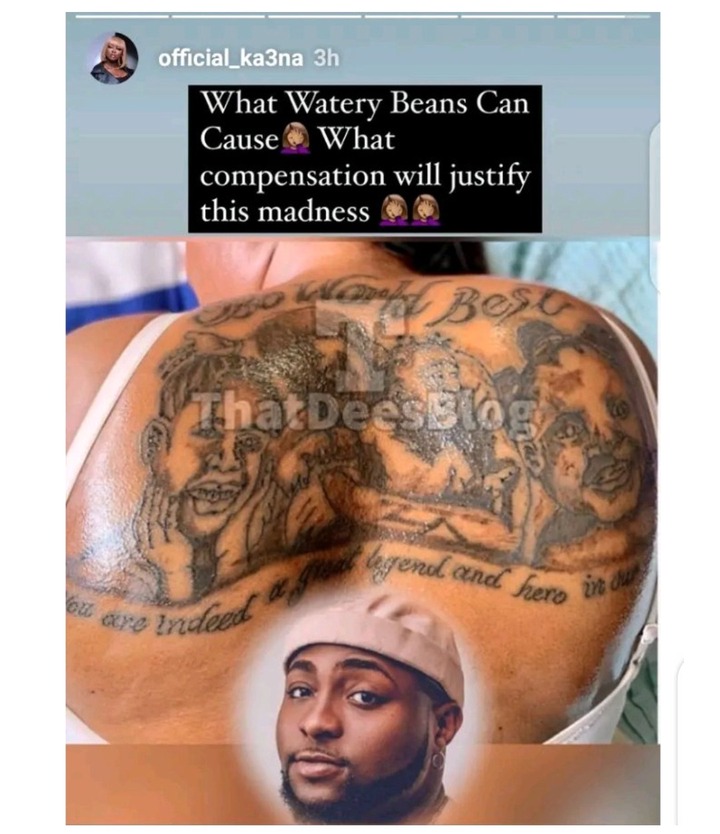 Maybe the lady thinks that Davido will compensate her just like Bobrisky did but she was actually wrong. Instead of compensation what she got from social media users was insult because it looks like foolishness.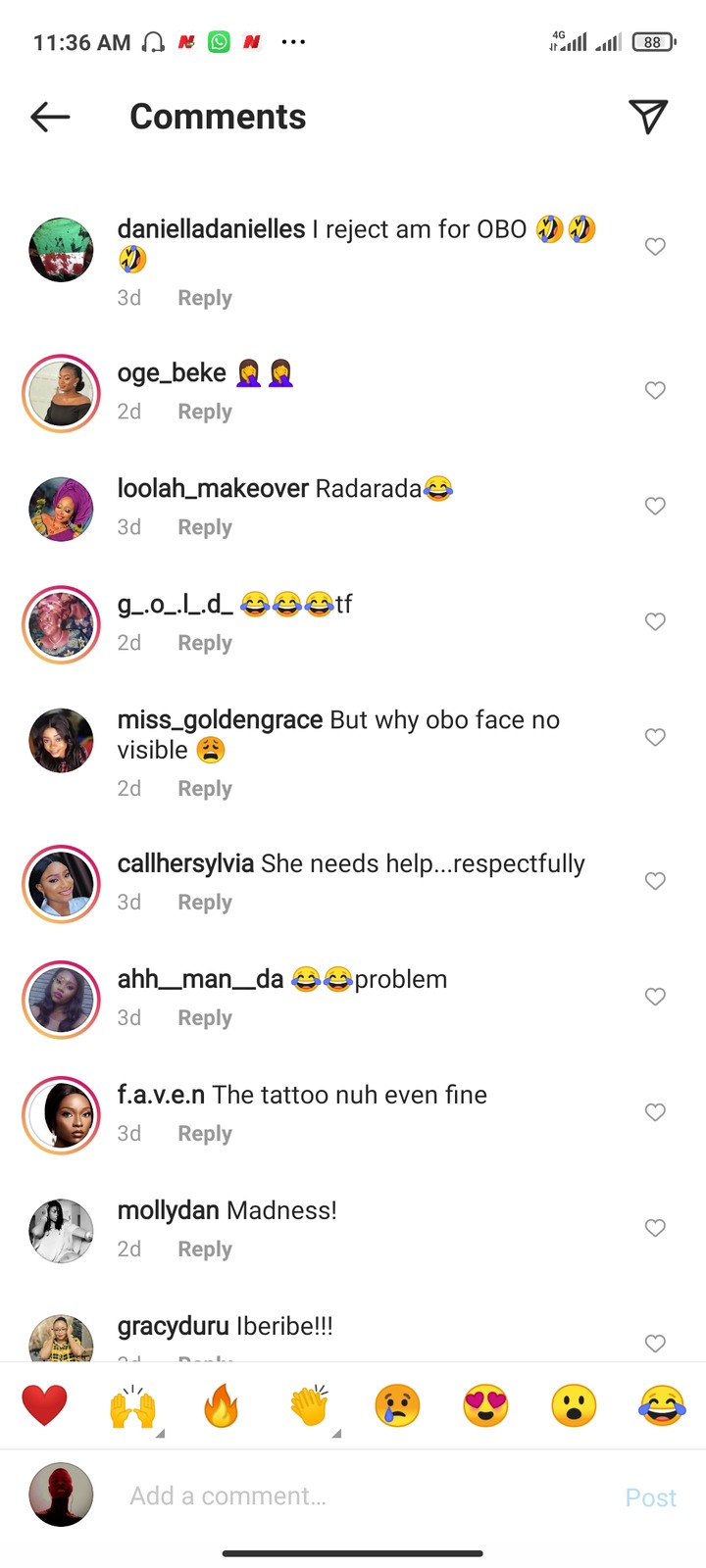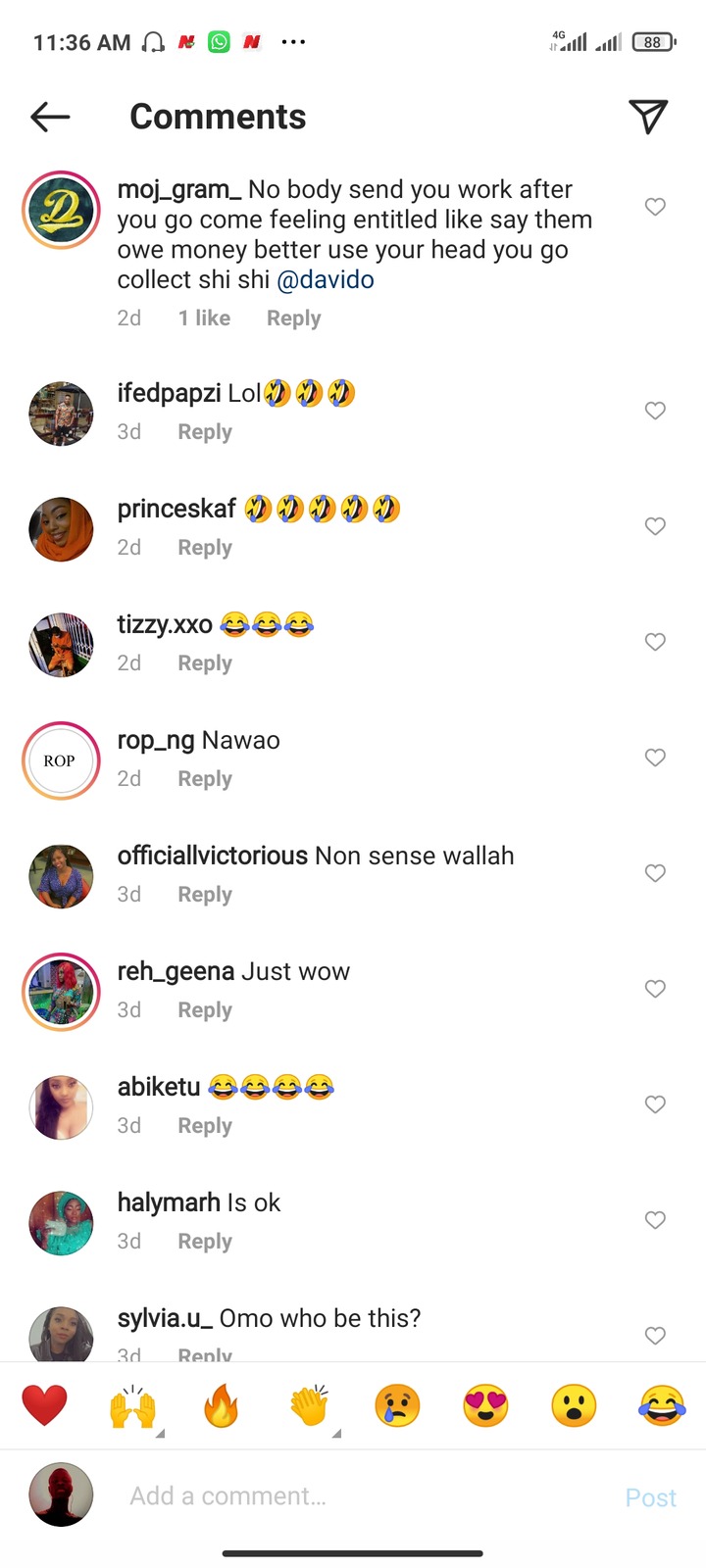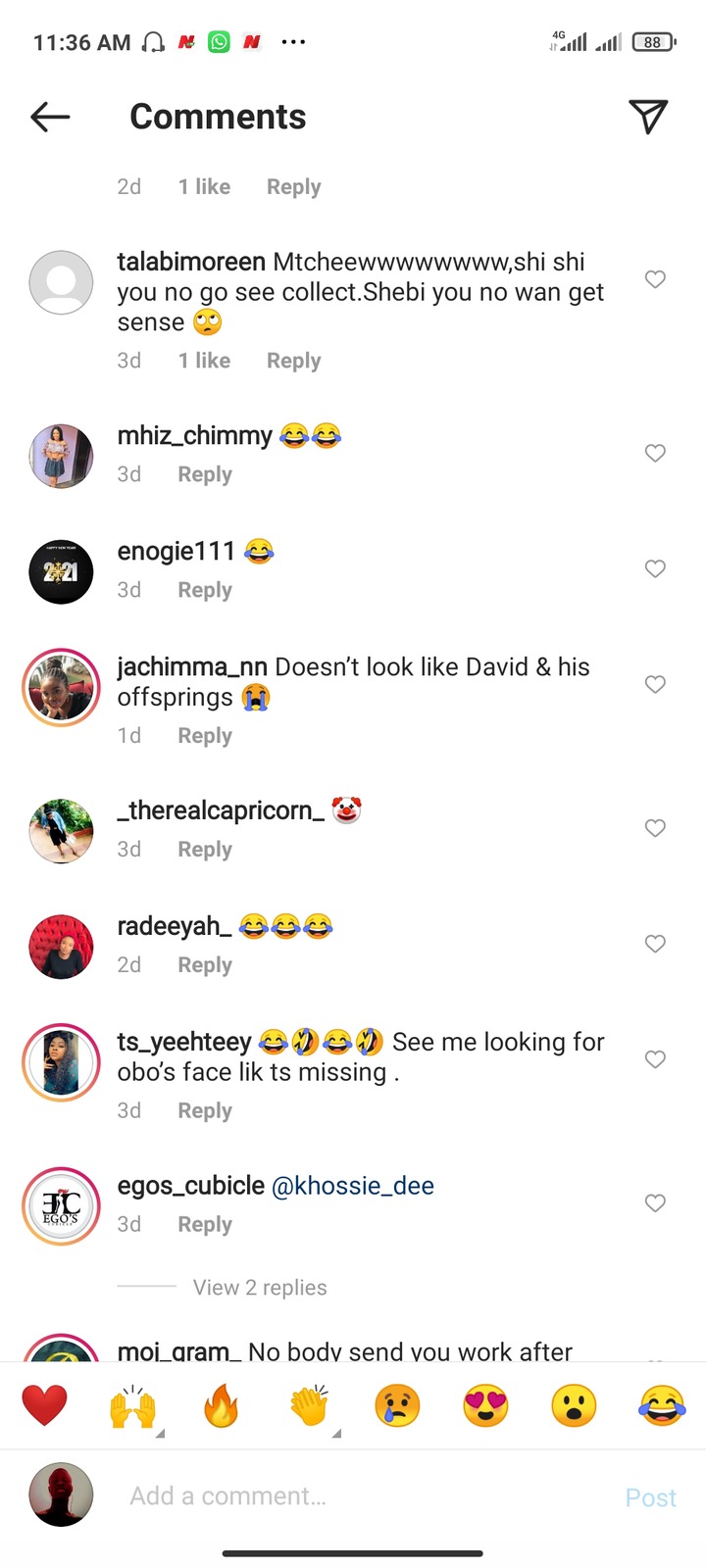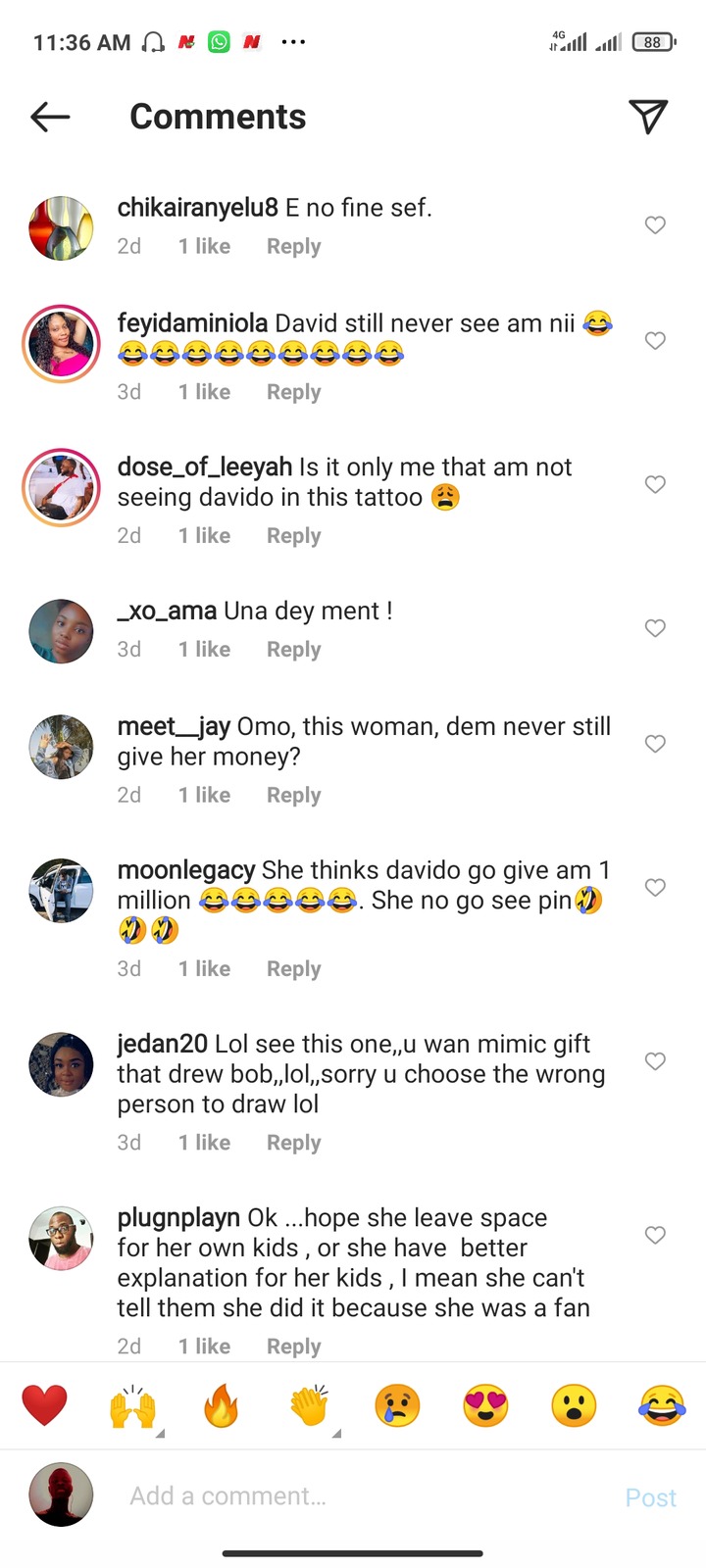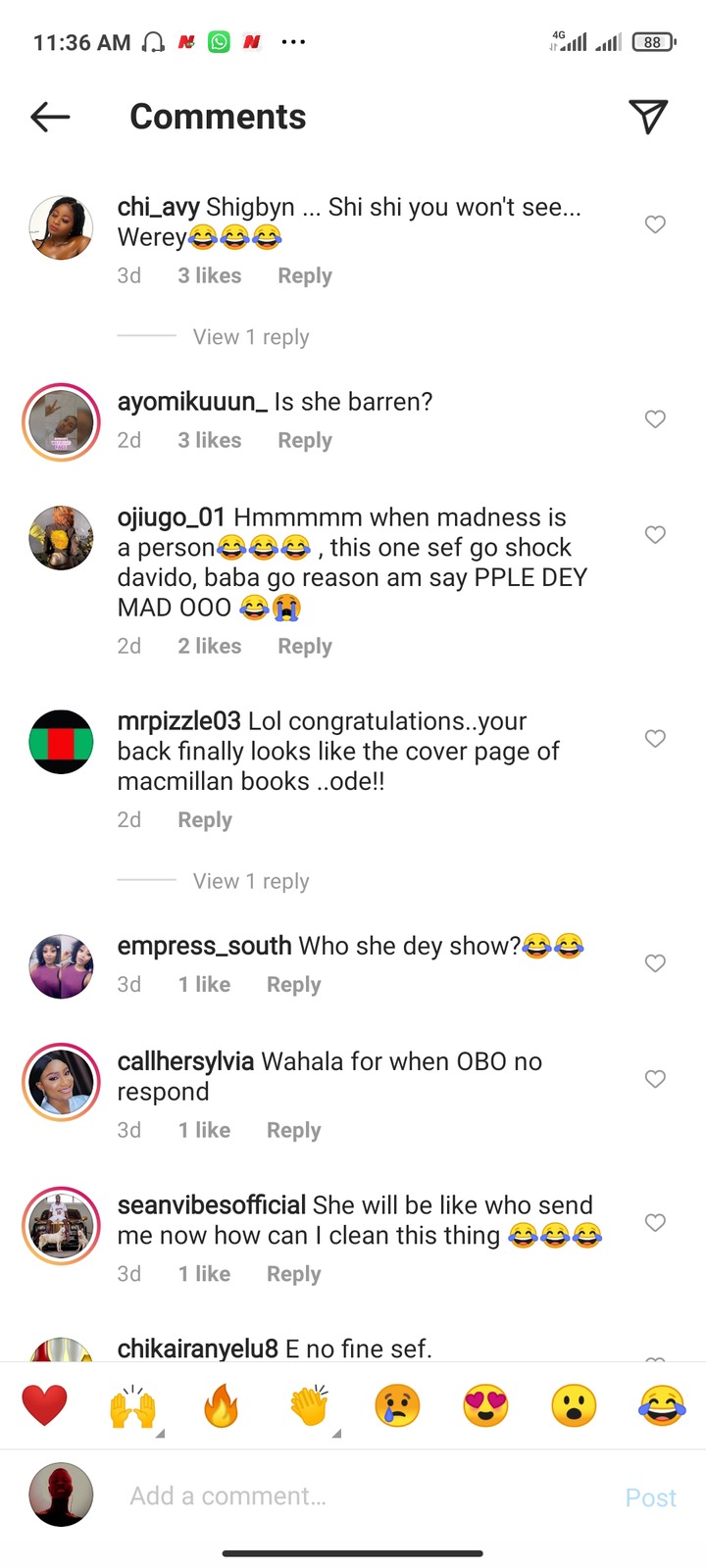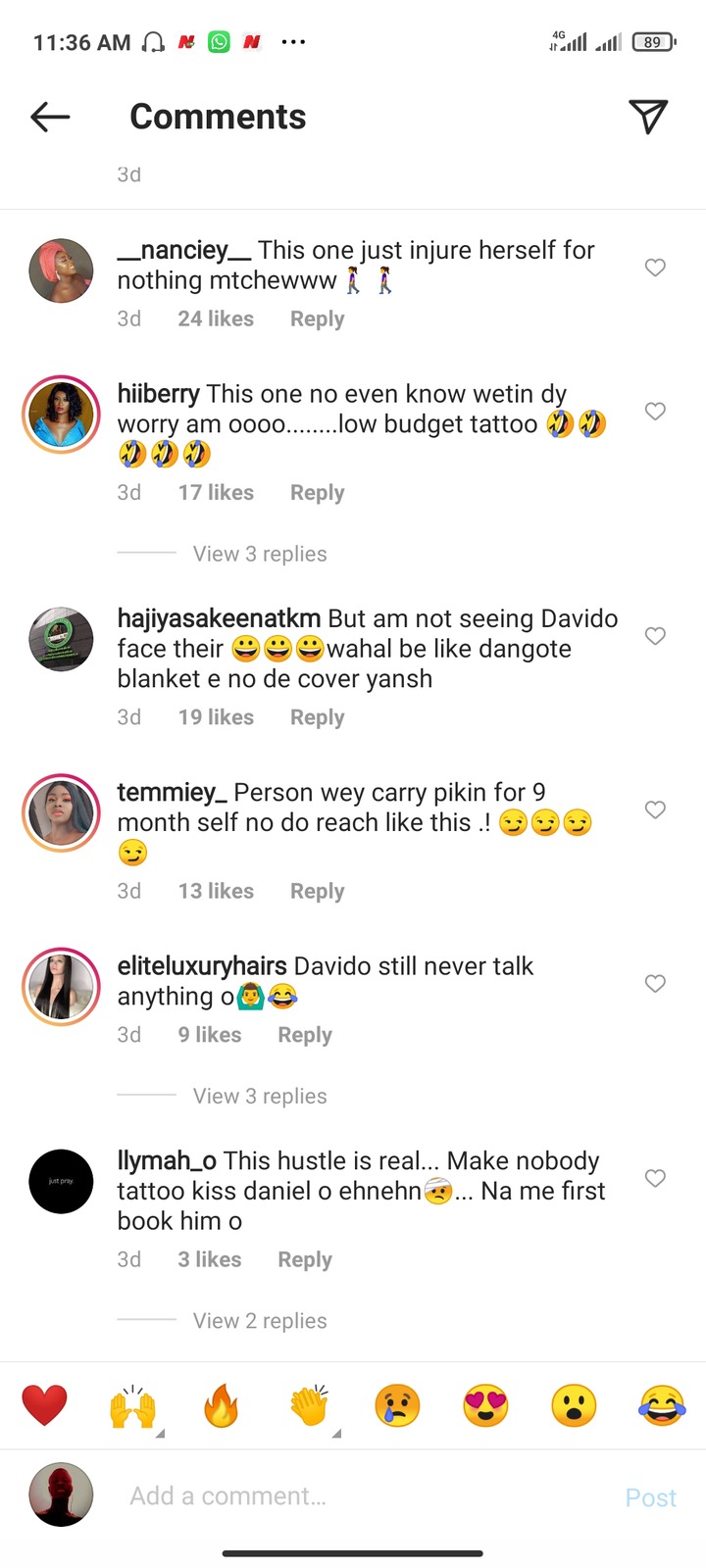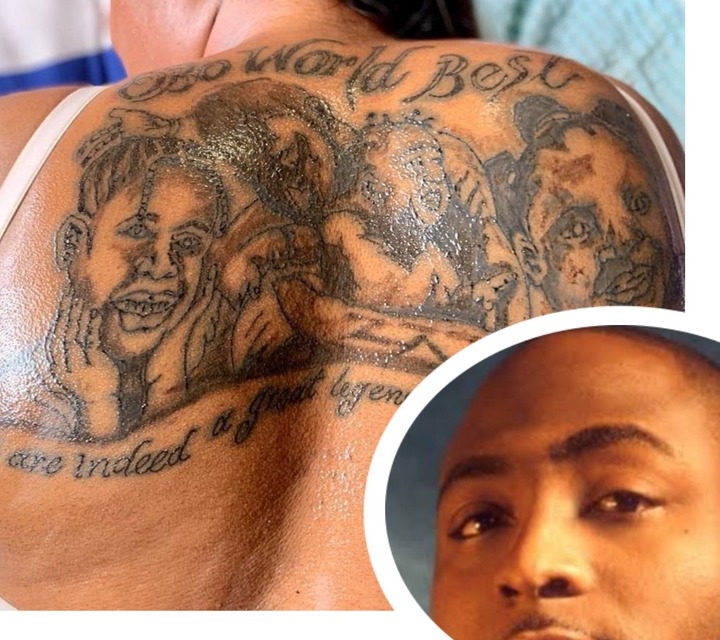 Content created and supplied by: Gistnews01 (via Opera News )