Many activities are going on on social media day by day. It is a platform that has really helped people a lot and also destroyed many things. There are many people who earns their living on social media. The platform has help to fight a lot of things.
There are many social media users that posts things in other to oppress people on social media while some post for clout chasing which has led many to think other way and some thinking they are not doing enough for themselves because of what they read and see on social media.
Nigerian Journalist, author and OAP, Mayowa Adenekan took to his Twitter page to advice people never to feel oppressed with what they see on any platform or rather thinking they aren't doing enough for themselves.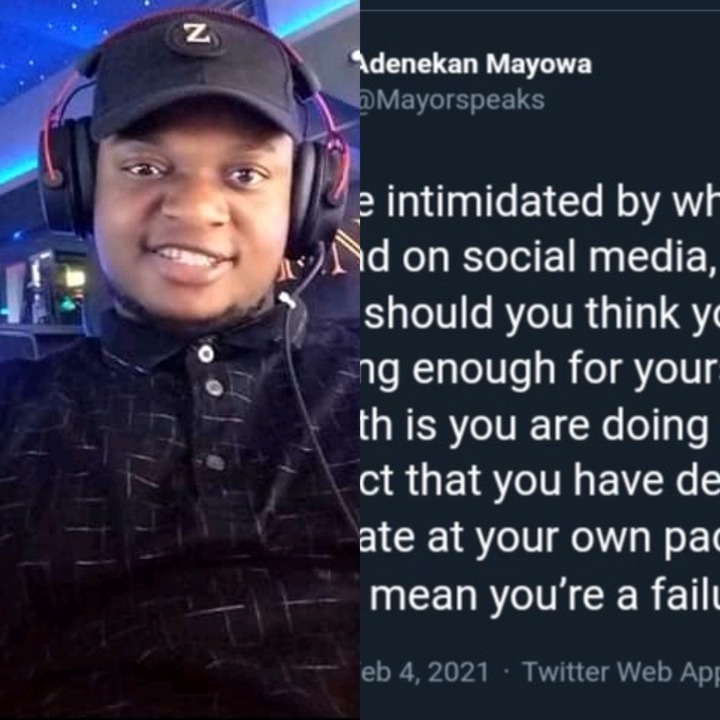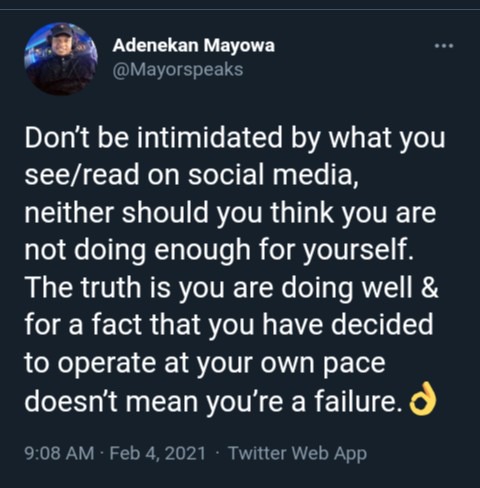 (Credit: Twitter @Adenekan Mayowa)
Leave A Comment On This Article and Don't Forget To Share For Others To Contributed
Content created and supplied by: Ademinikan (via Opera News )