Lucky Diamond Rich has held the Guinness record of the world's most tattooed person since 2006.
The title was formerly held by a British man named Tom Leppard, until Lucky Diamond Rich decided to have his entire body covered with ink.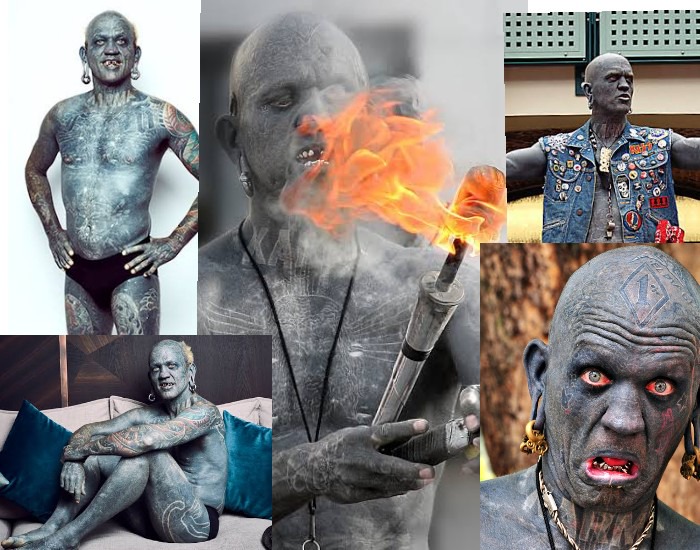 He had his eyelids, mouth, ears, foreskin and every other parts of his body covered with tattoo, which means Lucky Diamond Rich is 100% tattooed.
Who is he?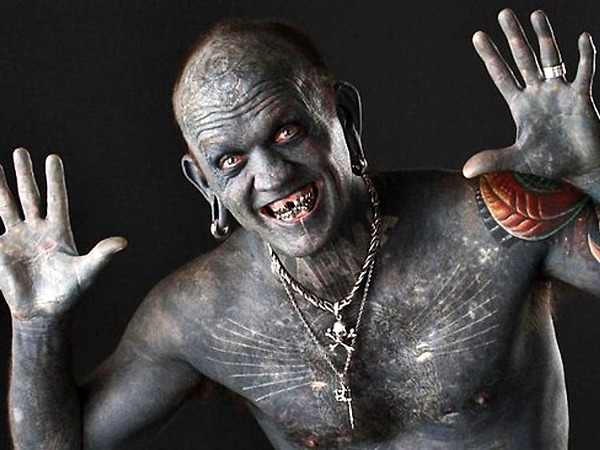 Lucky Diamond Rich is a New Zealand performance artist and international arts festival performer. He is known for sword swallowing, juggling on a unicycle and many more.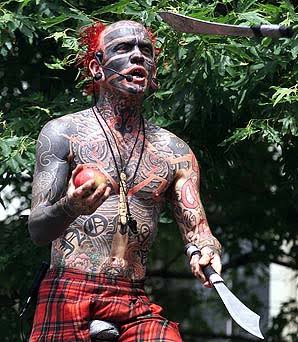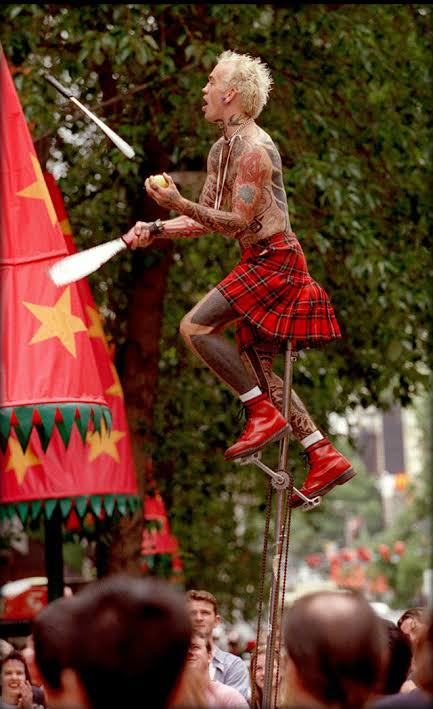 For those who don't know, street performances involve openly doing anything that people find entertaining. Some of their popular acts includes acrobatics, animal tricks , balloon twisting, comedy, dance, singing, fire skills, fortune-telling, juggling, magic, musical performance, snake charming, storytelling, etc.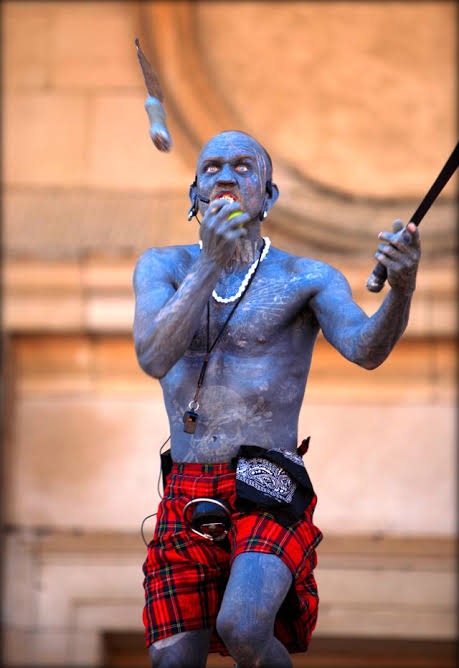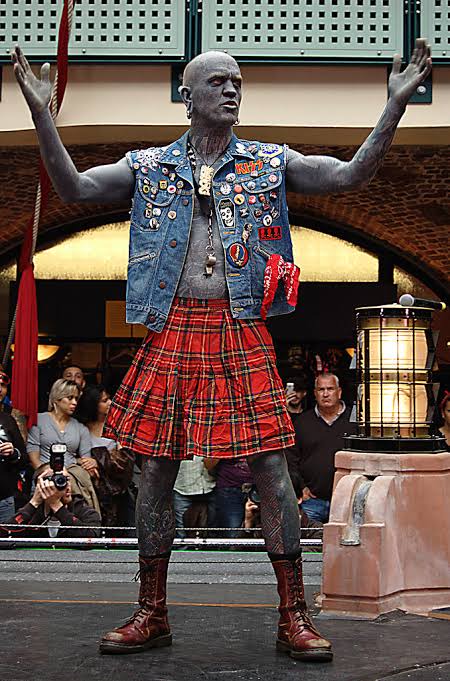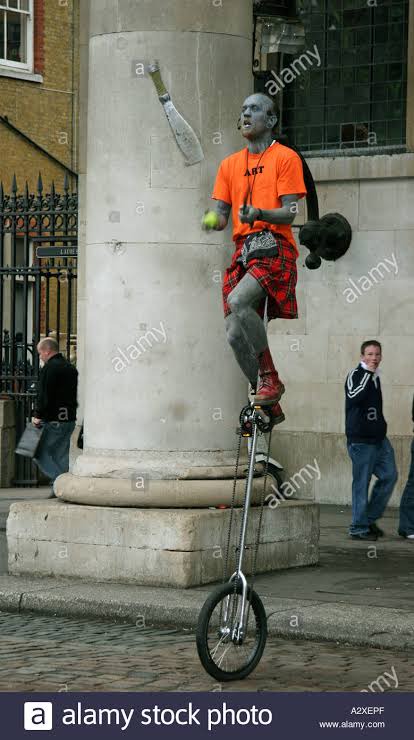 The exact day and month are unknown, but Lucky Diamond Rich is believed to have been born in 1971, which means he is either 49 or 50 years old, according to Wikipedia sources.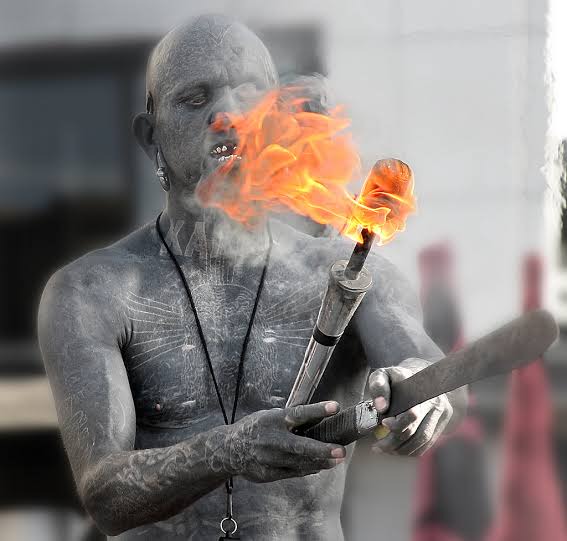 He was born initially as Gregory Paul McLaren, but he started changing his name once he was 18, first to Richy Rich after getting inspired by a famous cartoon character, then to Lucky Rich because he believes the name will bring him good lucks, and finally to Lucky Diamond Rich after friends started calling him the rough diamond.
How he fell in love with tattoos?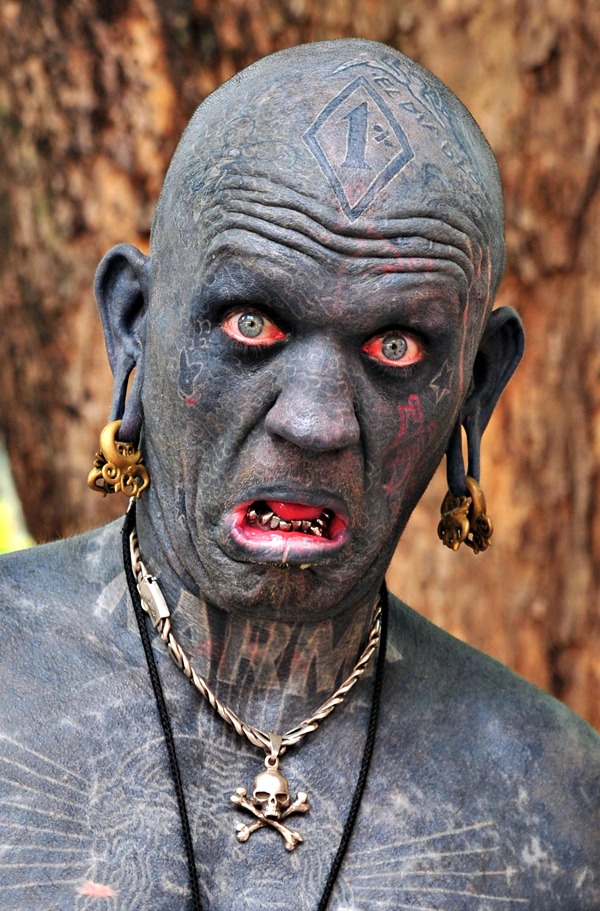 The story is that Lucky Diamond Rich used to read magazines about heavily tattooed men and women when he was still very young, and he became fascinated by them.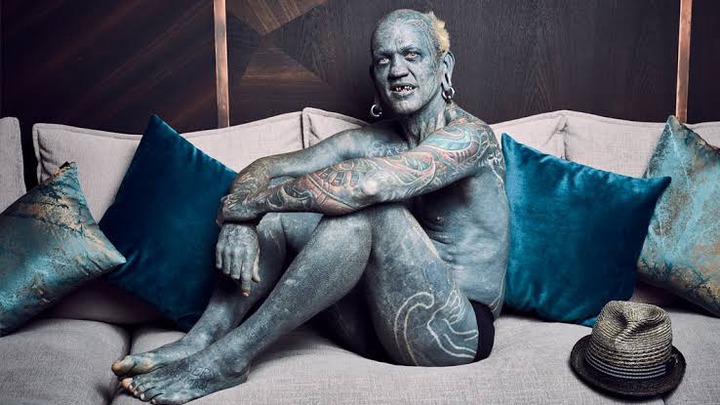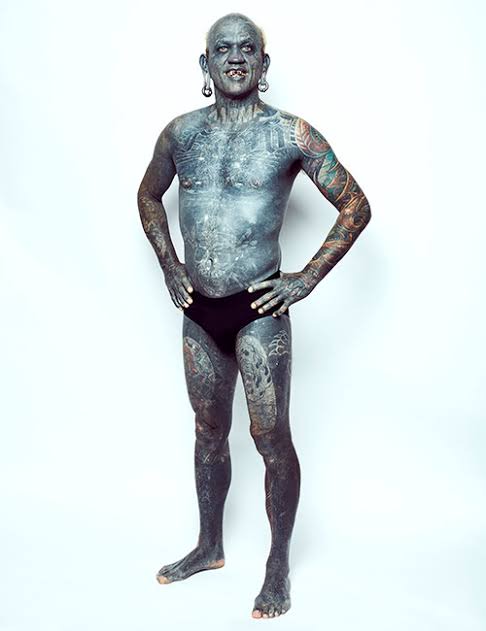 He started what I will call a tattooing career by inking a small juggling club on his hip, before going on to get a tattoo on every part of his body, including his private parts.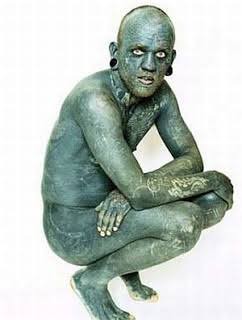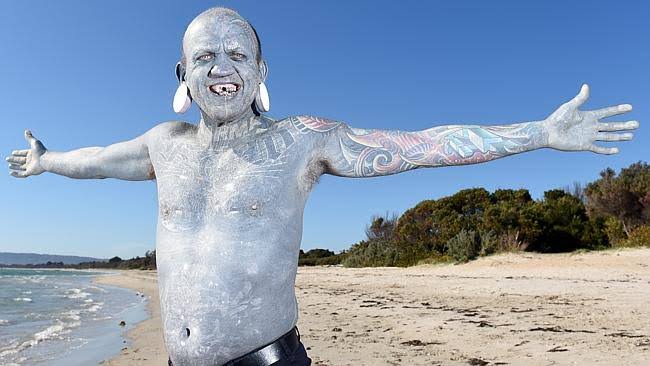 Lucky Diamond Rich ventured into music in the 90's probably in search for fame. Music couldn't brought him fame but his tattoos did.
His favourite and most visible tattoo is the word KARMA, boldly inked in white colour around his neck.
Lucky Diamond Rich is said to be an ardent believer of karma.
His present condition?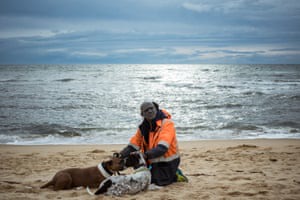 Lucky Diamond Rich is still the world most tattoo man, but he lost all his life earning to drug addiction. His was reported to be homeless and living in the street around 2017.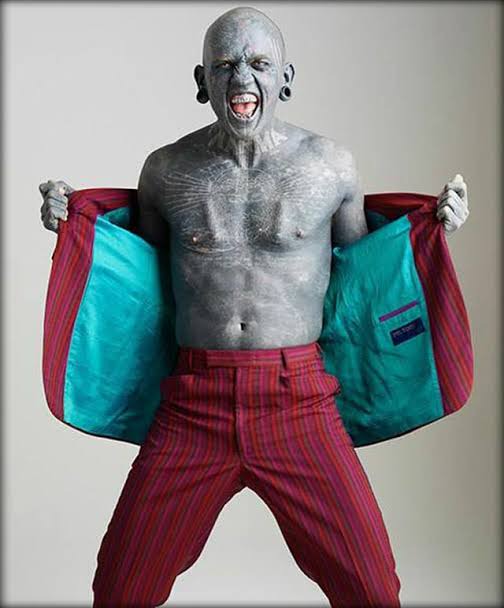 He got help from a friend who took him to a rehab facility, where he battled to become free from his drug addictions.
Knowing that he will likely go back to his addiction if he keeps performing, Lucky Diamond Rich left the stage and he took up a job at a construction company, where he is currently working today.
Content created and supplied by: OnosNaija (via Opera News )