A Young Man took to Twitter to express his disappointment after his encounter with a Lady, Today. The Young Man who said he was on a street when he saw a beautiful lady passing by was left to lament the aftermath of his action, when the lady revealed certain details about him .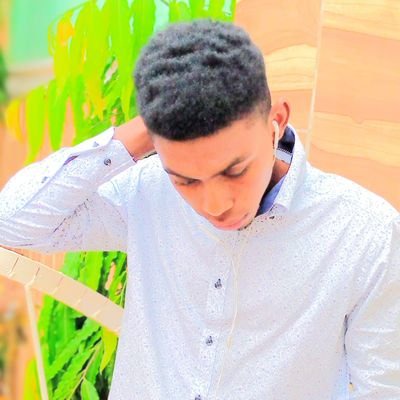 According to him, he said he was on a street when he saw a beautiful lady passing by, he decided to stop the lady and talked to her about himself after which he demanded that they exchange numbers, it was at this point the lady asked him a strange question about his relationship with a certain Rukayya and told him her knowledge of him as a Baby. In other Words, the Lady knew him as a Kid and she is far older than someone he could walk up to or seek relationship entanglement. He was left to cry after the incident, because he was so embarrassed that he walked up to someone older than him and not that alone, she knew him as a Child.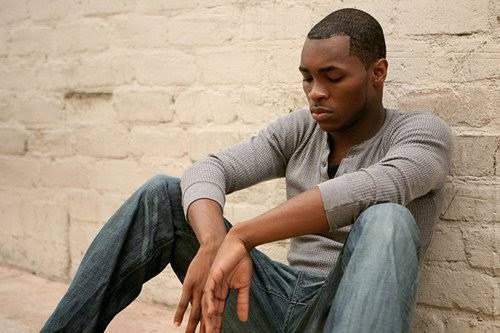 See his tweet.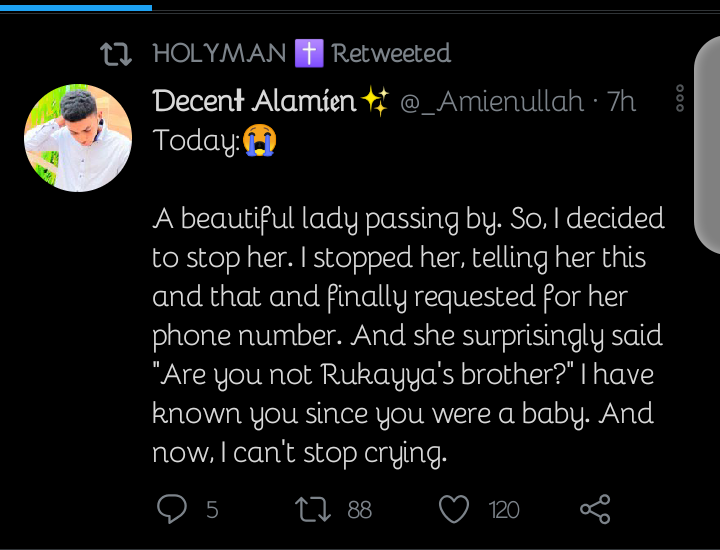 This story sounds funny, but on the other side, their is a moral lesson in it. Many people walk up to girls on the street without any knowledge about who they are, for this Man, all he had mind was to 'woo' the lady and probably get her as his partner, unknown to him that she's someone once close to him.
It's advisable that people watch their feet and know where to step before they approach people. There are lot of Men who have married astray and they find it hard to withdraw themselves from the marital bondage. Don't go speaking to a stranger you don't know, watch who you speak to and be careful.
Content created and supplied by: FastNews04 (via Opera News )