DJ Switch Used a Green Screen and an OBS Software to Fool Gullible Nigerians- Rita Aduba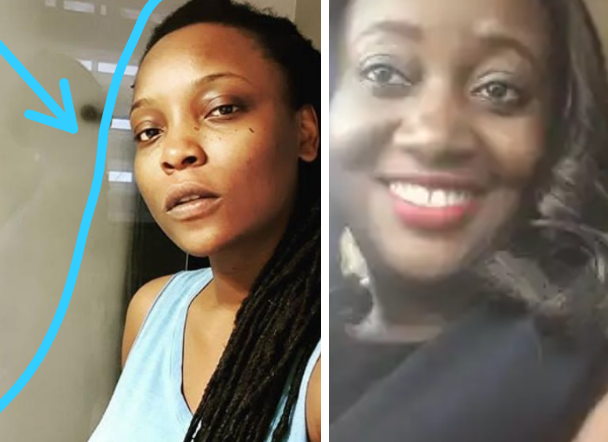 If you can remember DJ switch made headlines few days ago after she Livestreamed the Lekki Toll gate incident. She was hailed for being a hero, and she gained more followers because of the love some persons developed for her following her brave act. She also recently released a video explaining all that really happened at the toll gate in Lekki.
However, a barrister known as Rita Oduba made a post on Twitter calling out DJ switch for fooling gullible Nigerians with a "doctored" video on her live stream.
The barrister said: "DJ Switch used a Green Screen and an OBS Software to manipulate an Instagram live stream to fool gullible Nigerians. Instagram does not allow you you to stream directly from any other app, but you can use instafeed in combination with any streaming software like OBS, Wirecast etc. Or online solutions like stream yard or one stream live. You can make high class videos in advance and stream them live on Instagram for higher user engagements, growth, and hence increase brand loyalty. Instead of insult your foolishness". Check out the post below.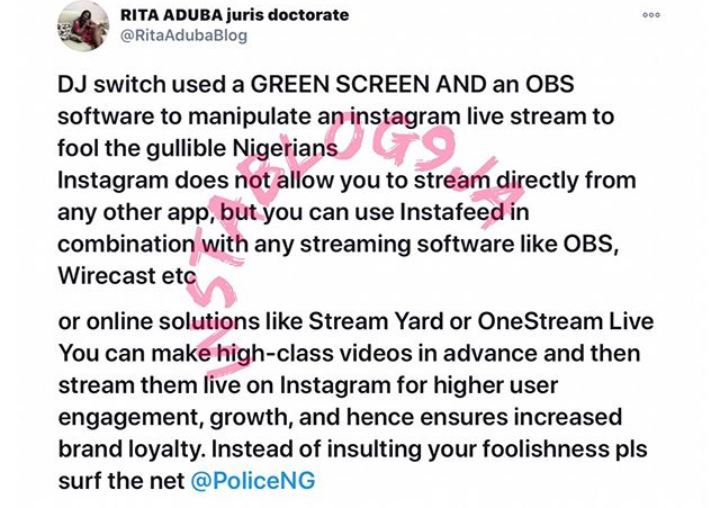 The barrister tried to explain that DJ Switch actually manipulated the Instagram live video she showed on her page, this didn't go down well with some people who came across the post. Check out some of their comments below.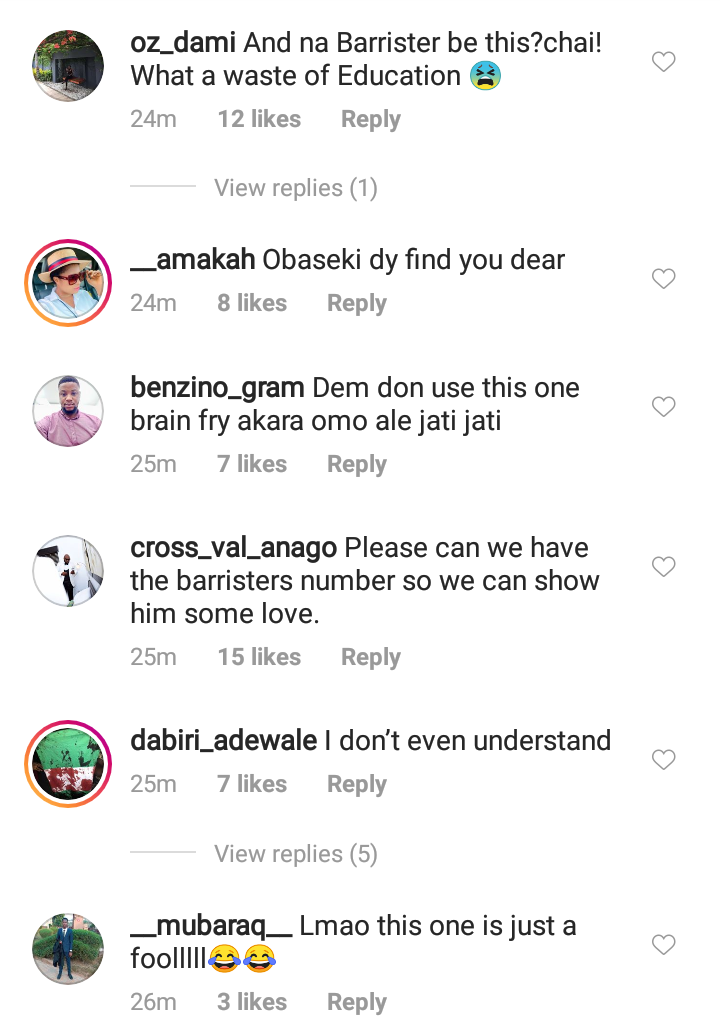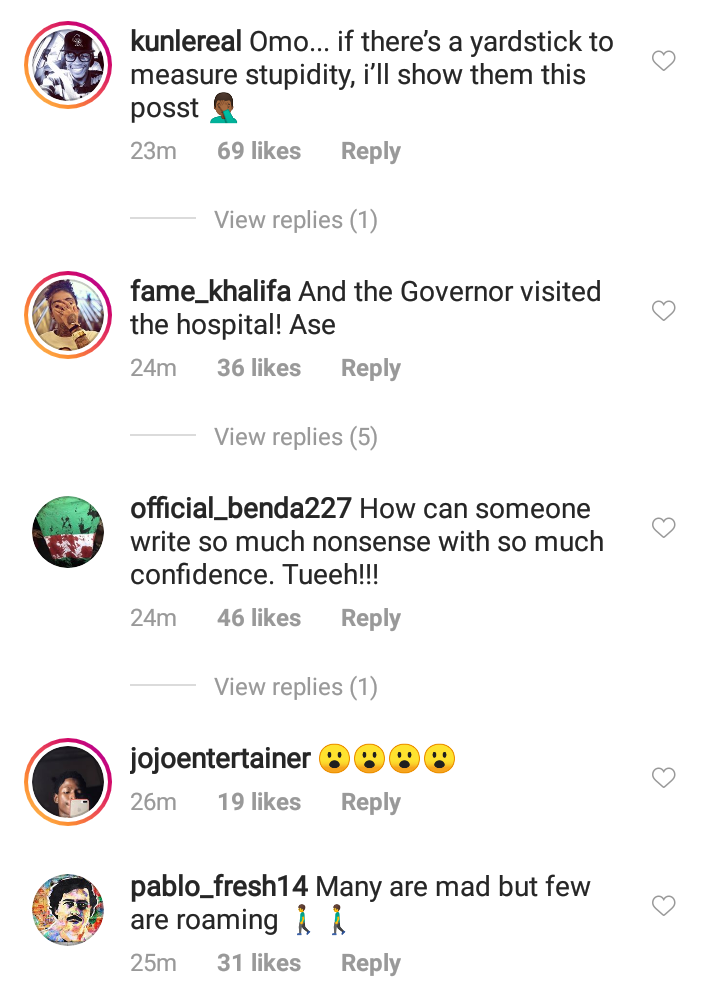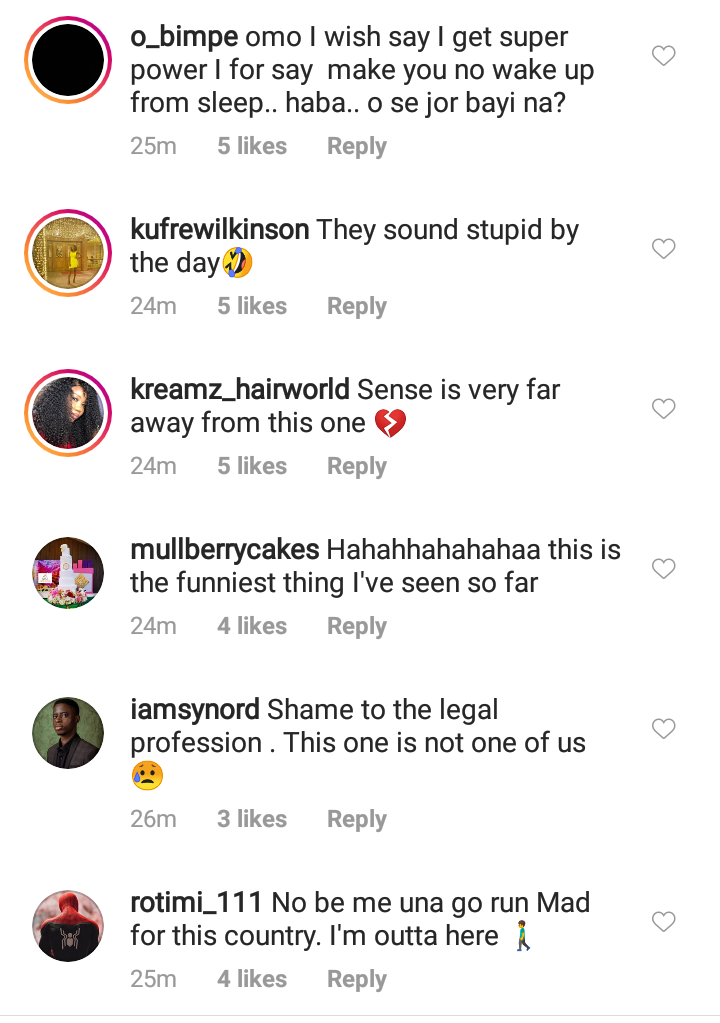 With the comments above, it appears that a lot of people are dissapointed by the post from the barrister. What are your thoughts on this? Leave a comment below.
Content created and supplied by: FastestFingers (via Opera News )