In this life when some certain stories are assumed as events that can only happen in story books and movies, a man has shared a true life encouraging story to again remind men and women that nothing in life is impossible. 
This is an emotional story of a woman who after being deported from the overseas, decided to start a small lesson at home before moving to a small shop and eventually, her story became an inspiration to many.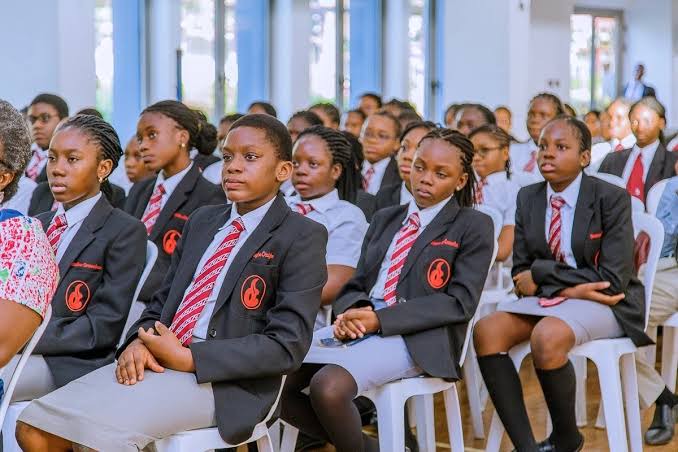 𝘗𝘏𝘖𝘛𝘖: 𝘈 𝘨𝘳𝘰𝘶𝘱 𝘰𝘧 𝘴𝘦𝘤𝘰𝘯𝘥𝘢𝘳𝘺 𝘴𝘤𝘩𝘰𝘰𝘭 𝘴𝘵𝘶𝘥𝘦𝘯𝘵𝘴 𝘪𝘯 𝘕𝘪𝘨𝘦𝘳𝘪𝘢
In this case, we don't have the real picture of the woman as the story was shared by another person who referred to her as an "aunt", hence, the image shown above is just illustrative of a school proprietress.
We won't bore you with rewriting an already well said story. This story was shared by Oluwanishola Ajeku (Twitter @Fekazii8), a man popular on twitter for sharing valid stories with inspiring and serious life lessons. 
Without further ado, let's jump in to read this story. 👇👇👇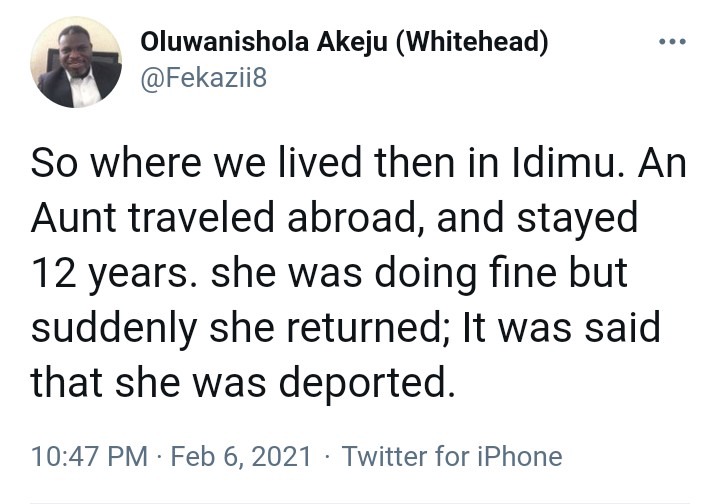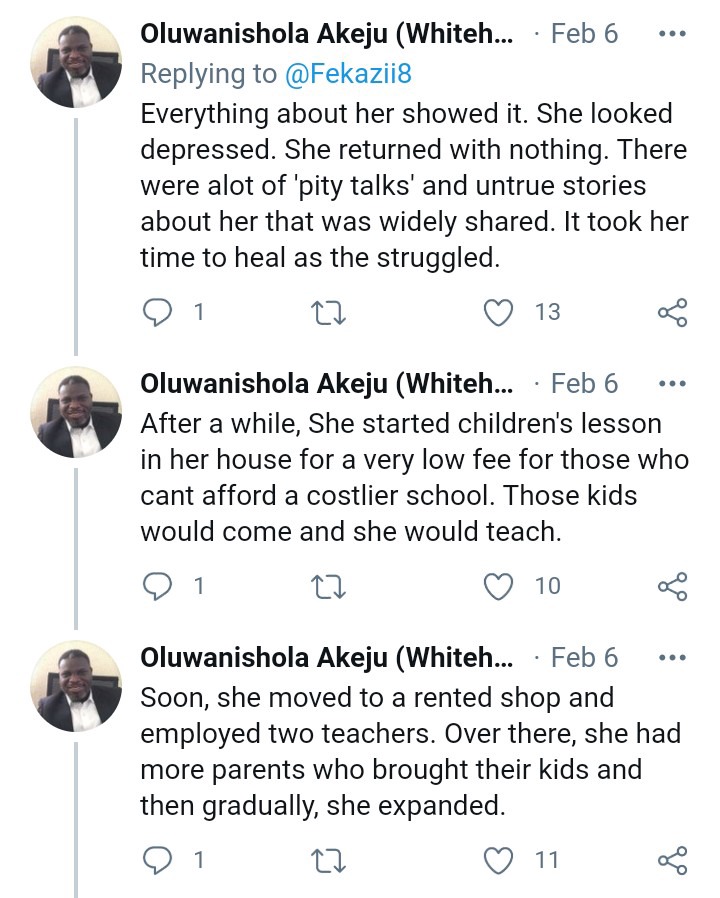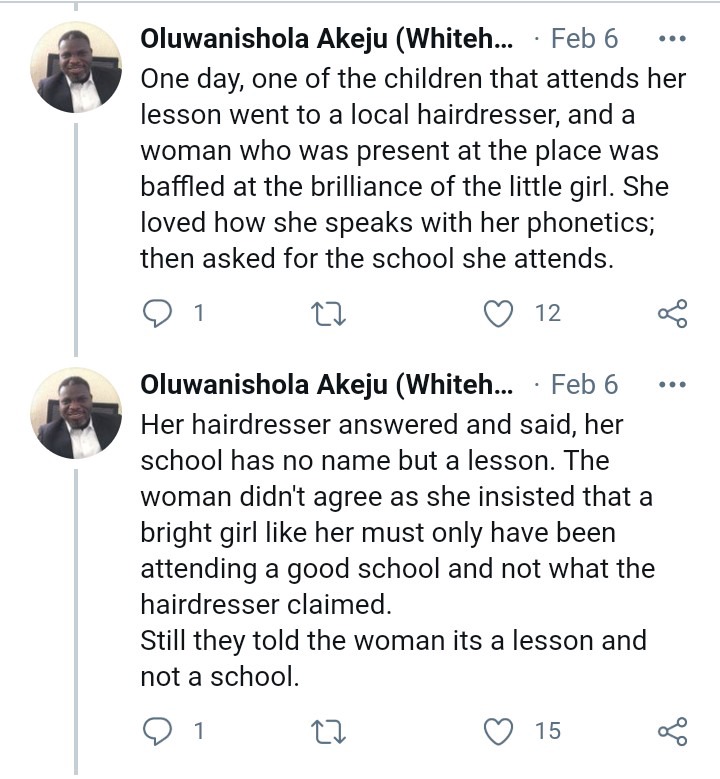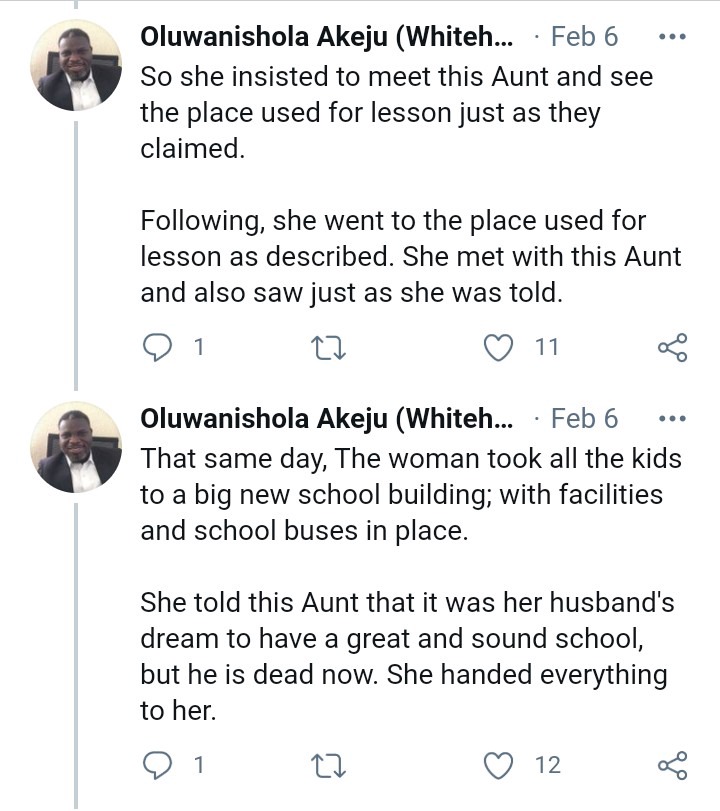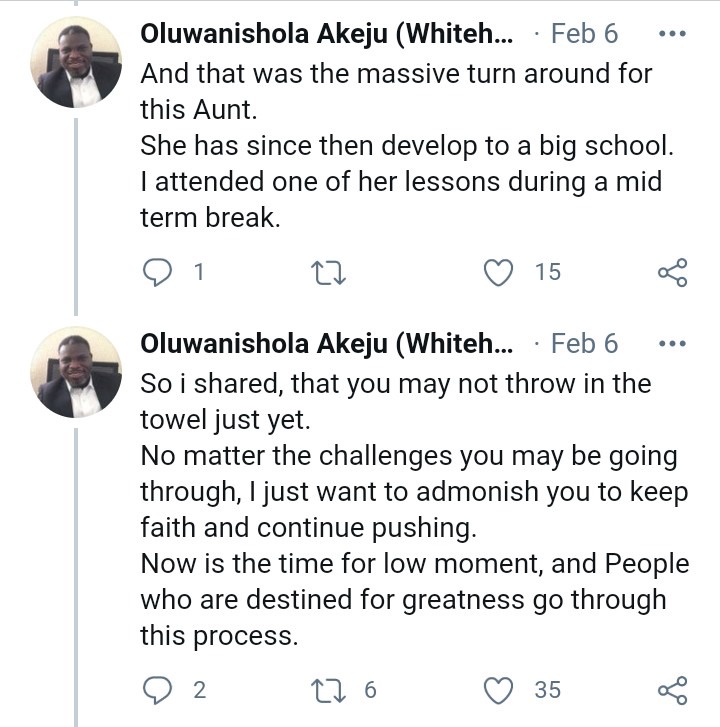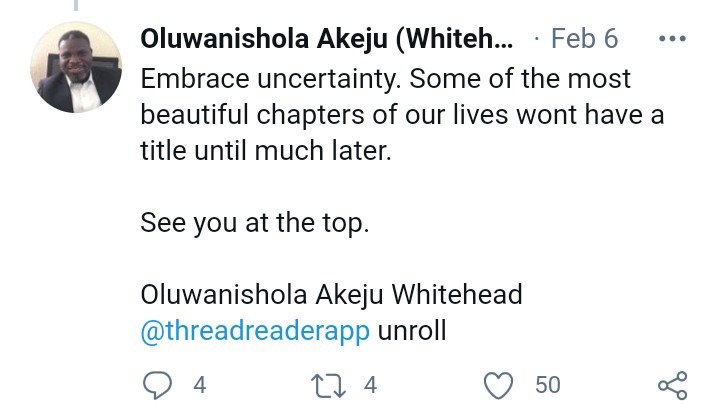 In all honesty, this can easily be seen as a movie reality, but it is a true life story. This was shared by a respected twitter user. It is for this reason you should be encouraged. 
Please reread that last part of his tweet, embrace uncertainties, because some of the most beautiful chapters of our lives won't have a title until much later. 
Be good. Keep fighting. See you at the top. One love. 😍
Content created and supplied by: DynamicExcellence (via Opera News )