Read What Doctor Funmi Said After Young Nigerian "Dele Bandele" Reportedly Committed Suicide.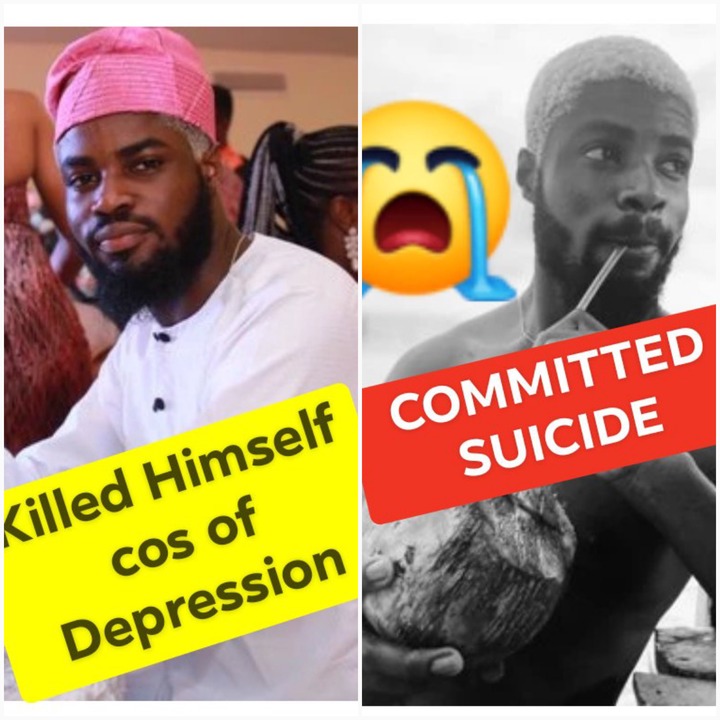 Dele Bandele was declared missing about 72 hours by his friends and and a manhunt/search was declared, celebrities and other influencer all reacted to the search as they placed it on their social media handles. According to reports Dele was last sean at third mainland bridge and omole phase 2.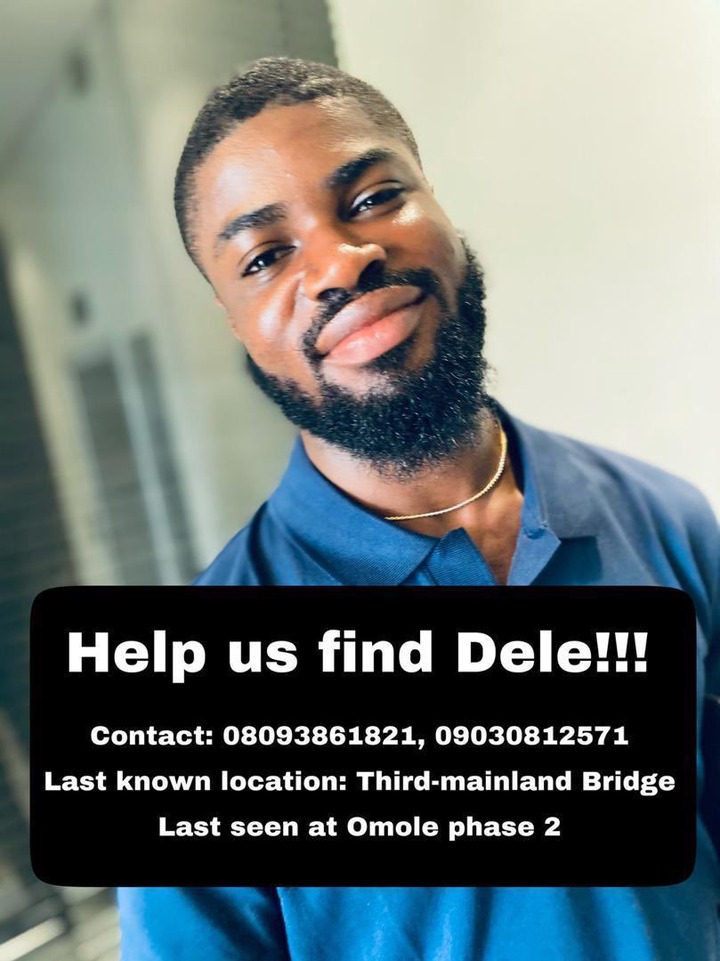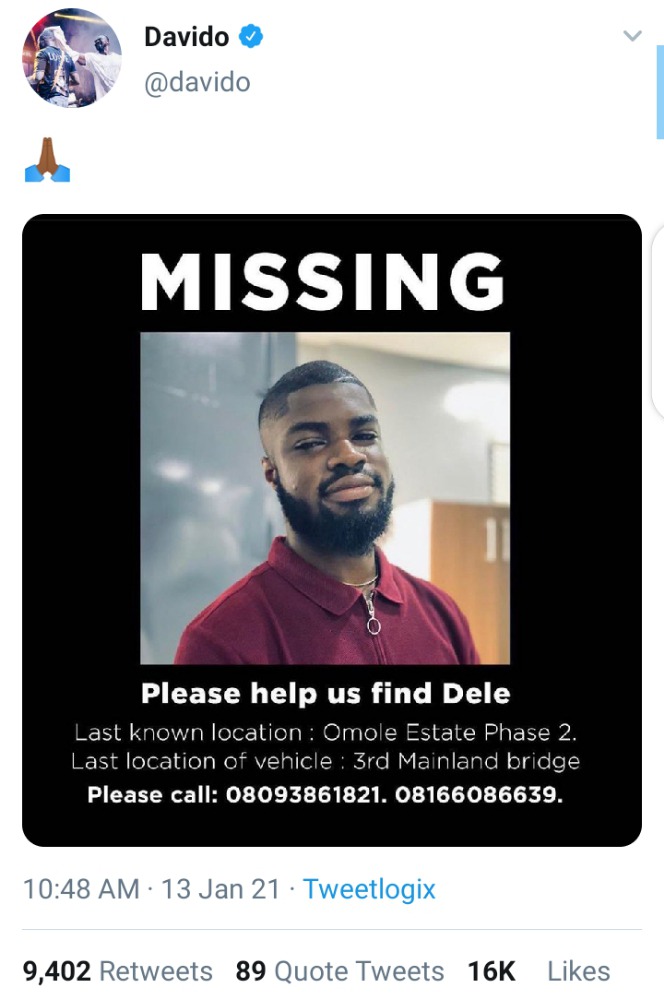 About 48 hours after he waa declared missing, Dele Bandele's corpse was seen alongside his suicide note which he had left on his Instagram page. Voing by the suicide note, we could all see that Dele was going through some level of depression before finally settling for suicide.
Read his suicide not below.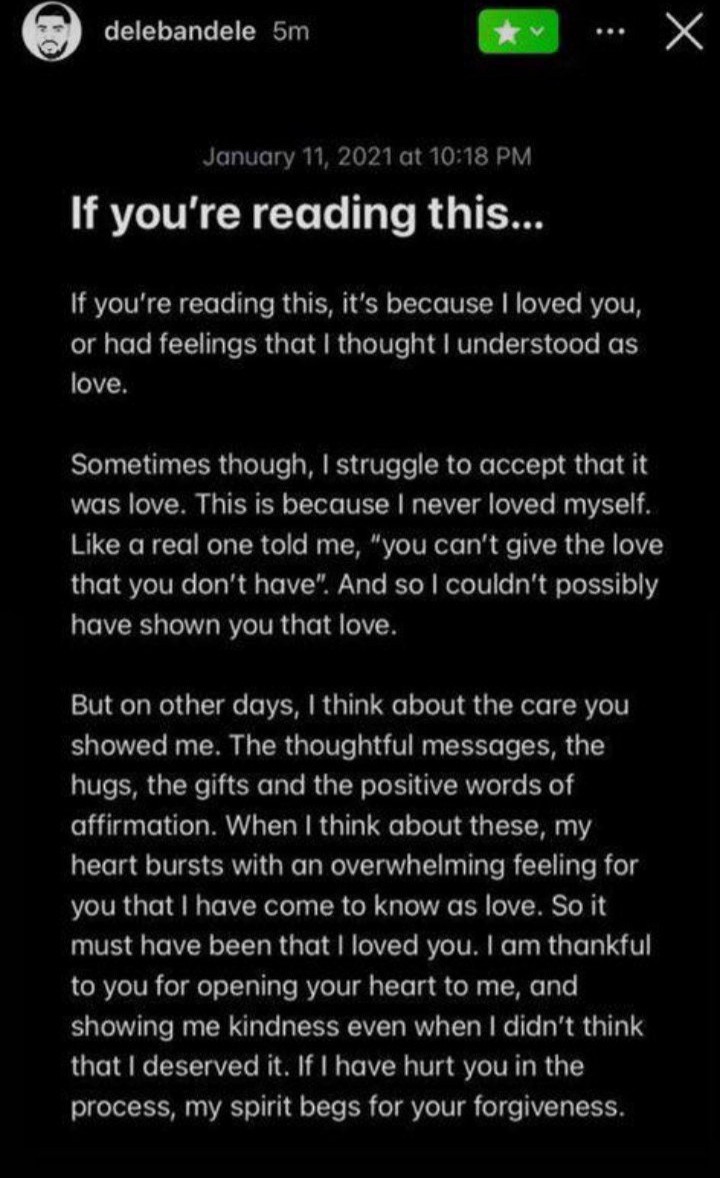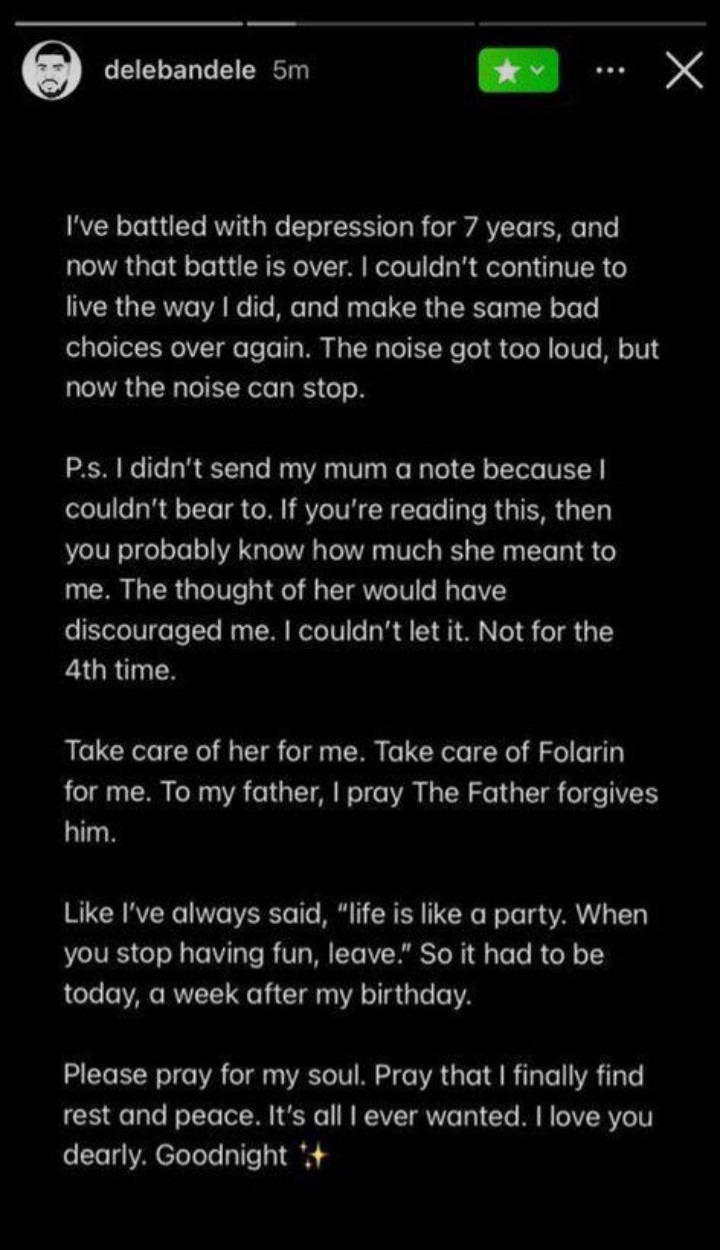 Reacting to the news, Doctor Harvey Olufunmilayo ( Our fav online Doctor) shared sime useful tips on those who are suffering from depression and how they can seek for help.
Check out his tweets below.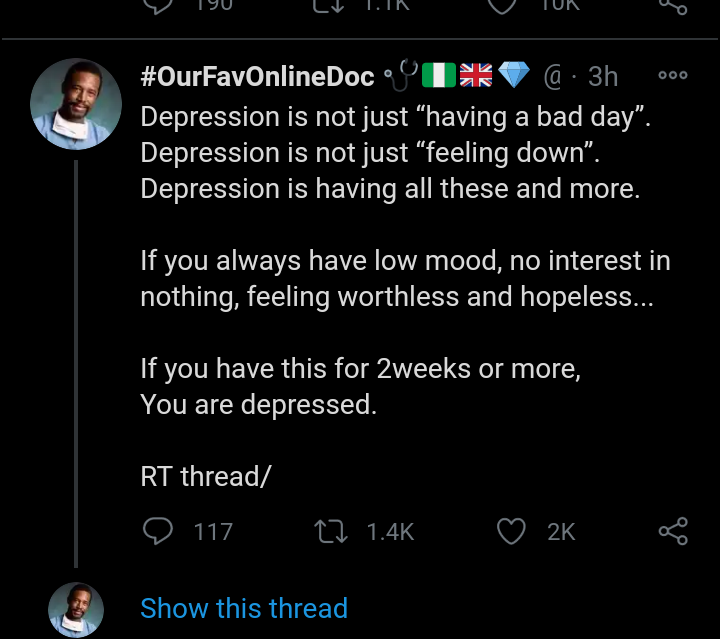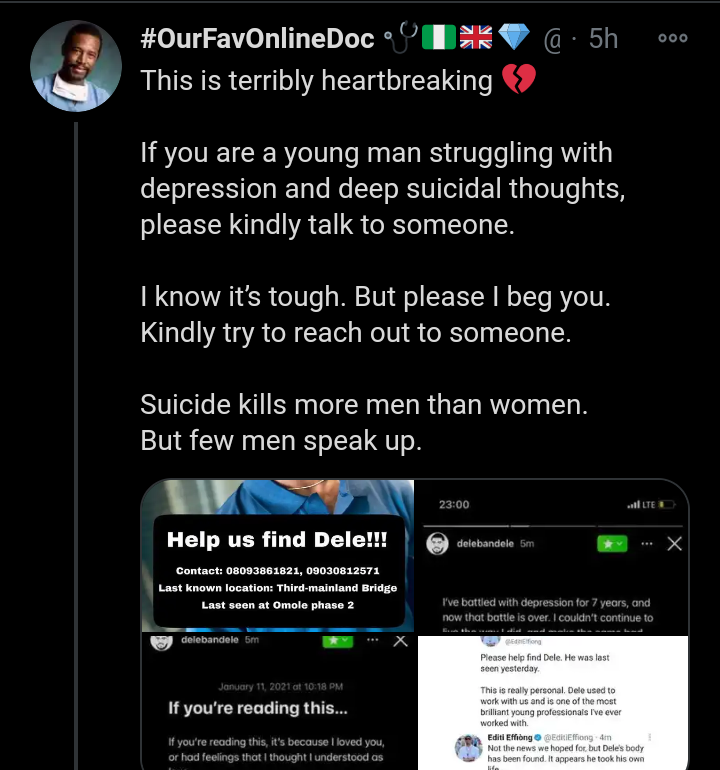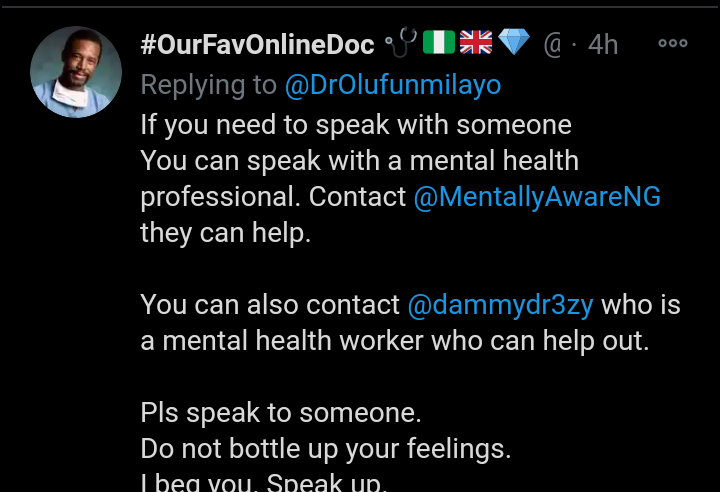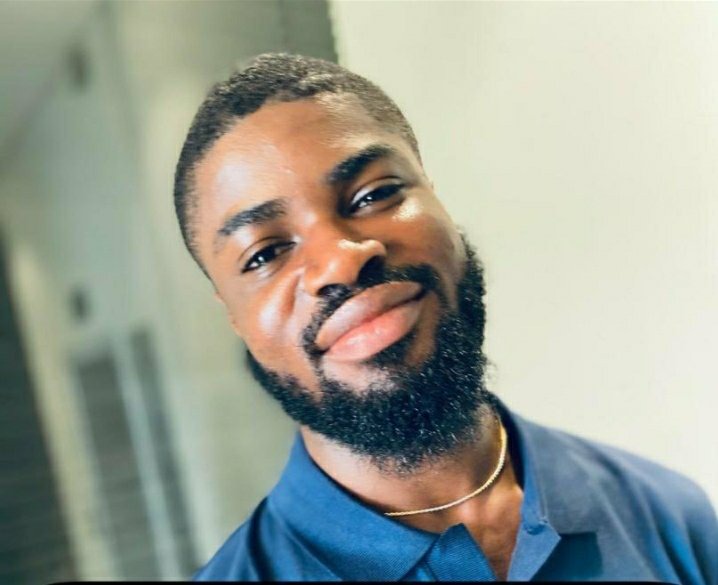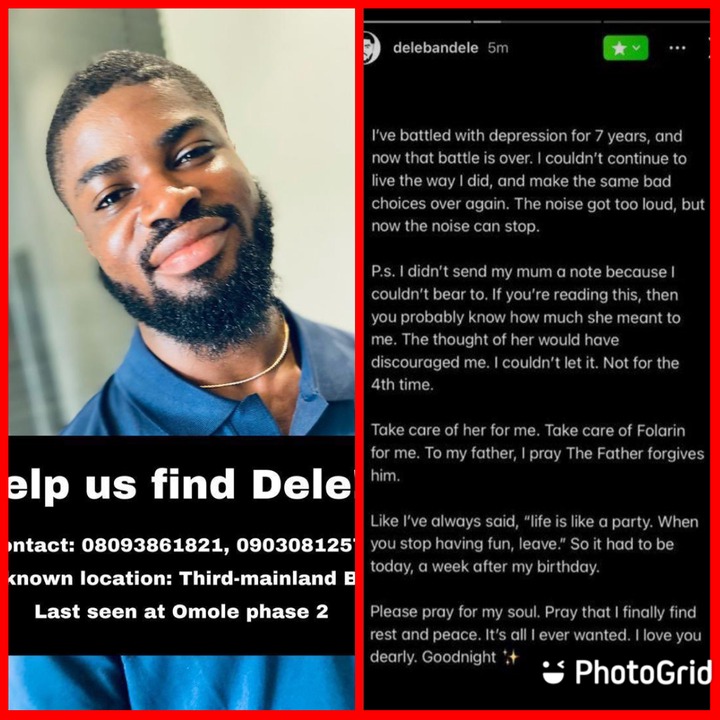 See Reactions below.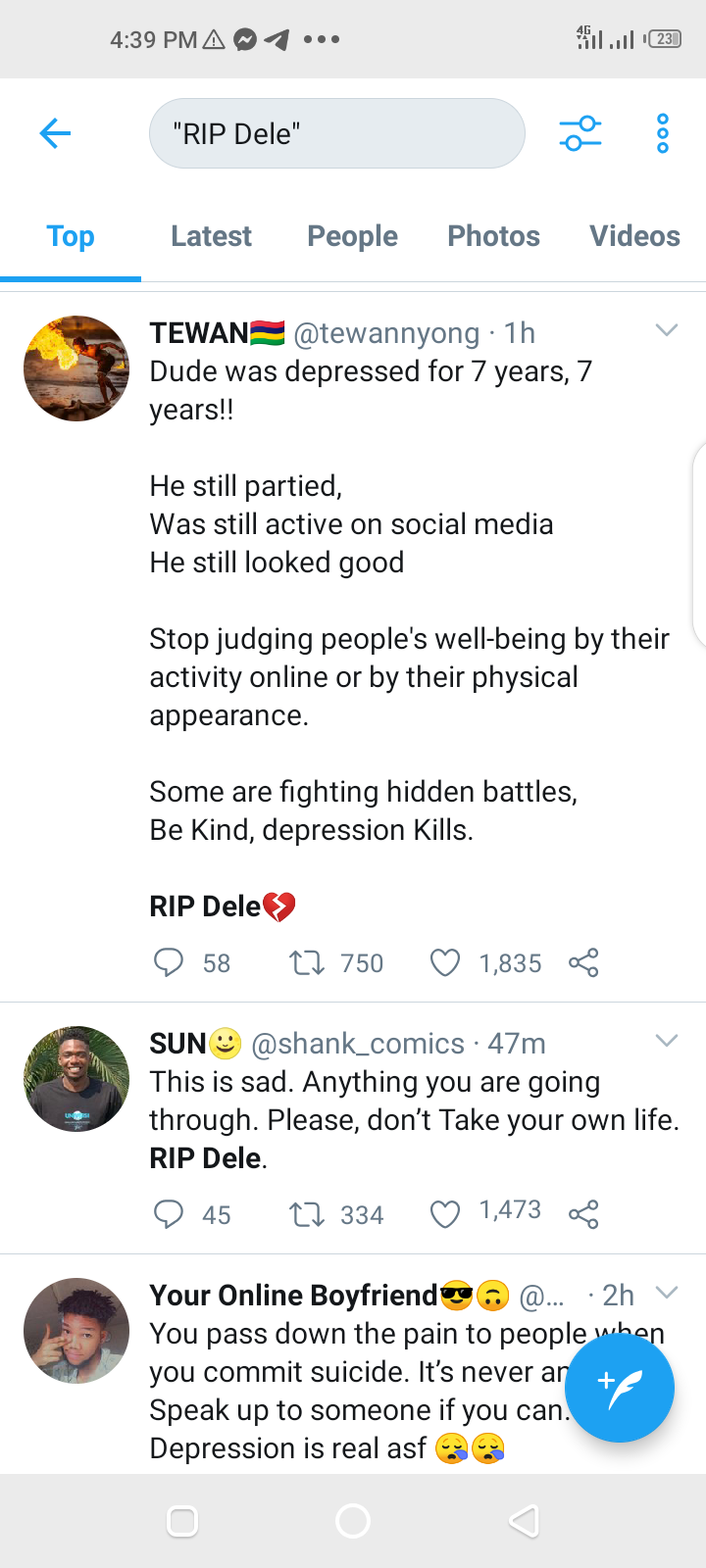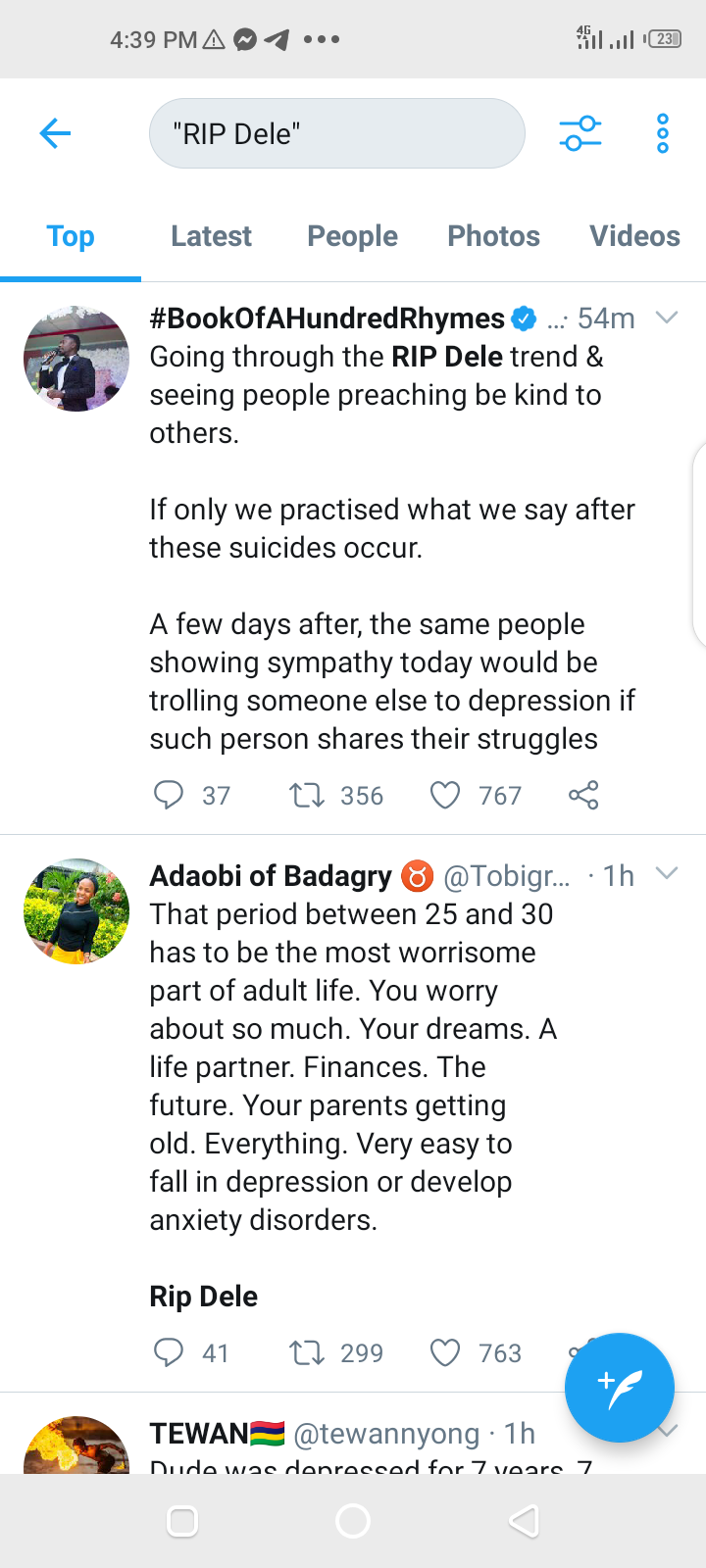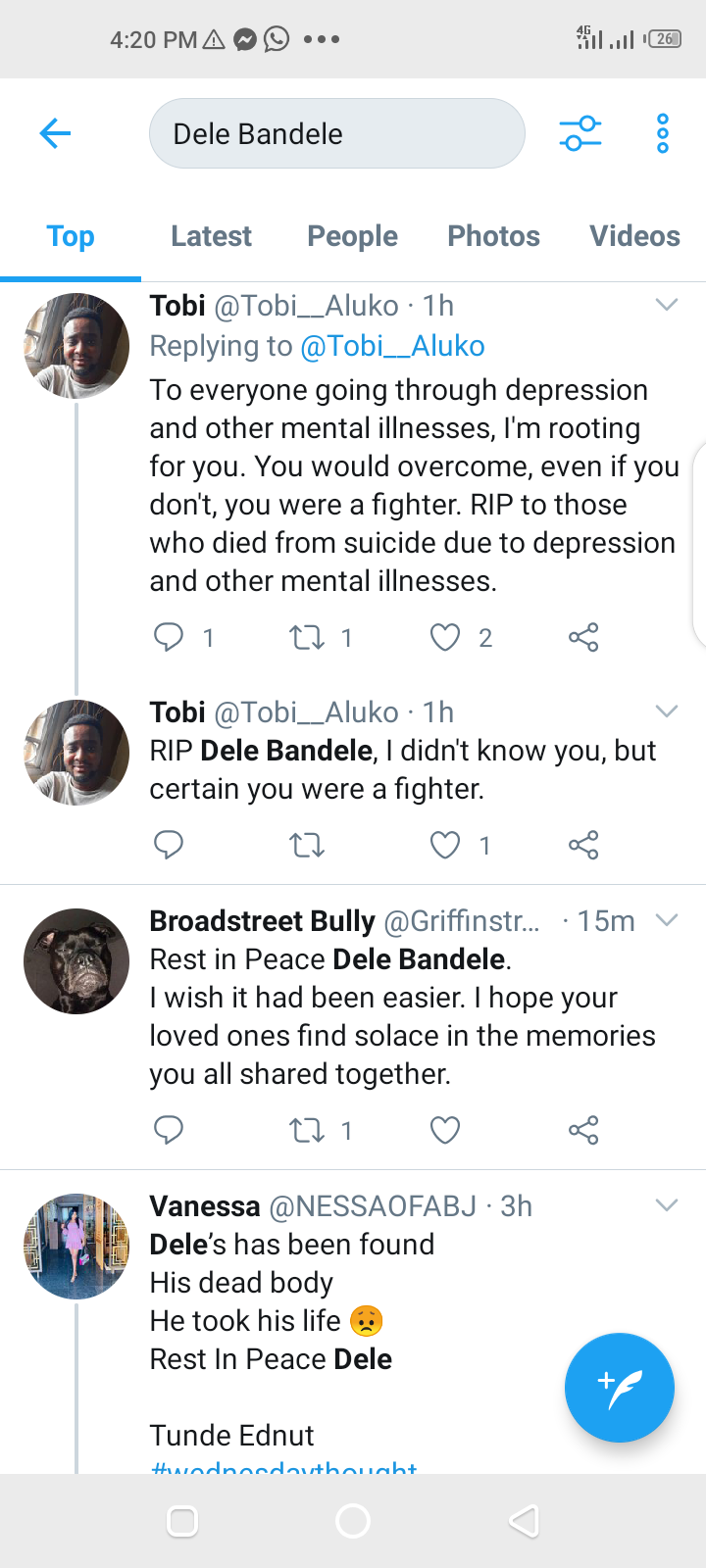 Content created and supplied by: Ororounited (via Opera News )