Young Nigerian musician, NBA-Geeboy is currently one of the controversial entertainers in the country. Balogun Joshua who recently accused Davido of stealing his slang 'ongaad' is living a life which is being refers to as fake by many people.
More often, the young musician is seen with foreign and local currencies on photos and videos clips on his Instagram account. The outspoken musician is also fond of flaunting his supposed rich Jewelries.
In one of his bragging instances, Balogun Joshua who is popularly known as NBA-GEEBOY told his critics that, one of his Supreme Boxer can buy all their underwear. Sincerely, he is a proud type.
Some hours ago, he took to his Instagram page again where he shows off another controversial photos of himself with some cash (as he alleged).
According to the musician who was seen standing on the money in the pictures, doing so makes him taller than ever other persons around. See the Instagram post and the photos below: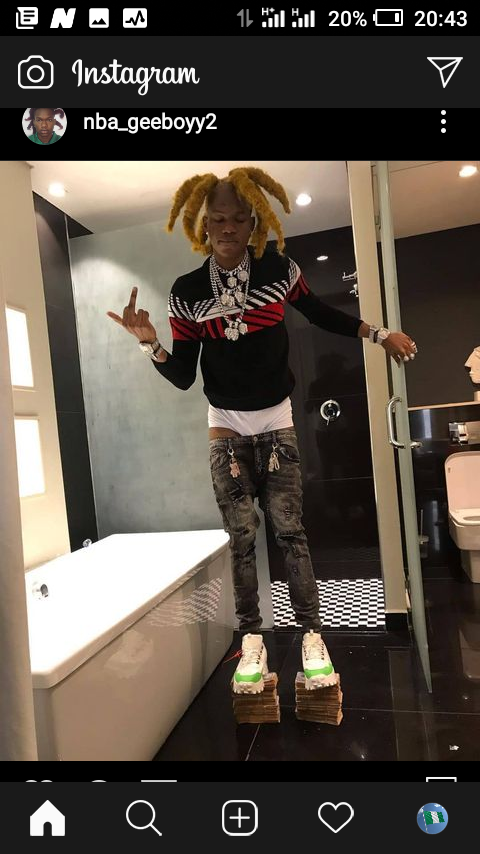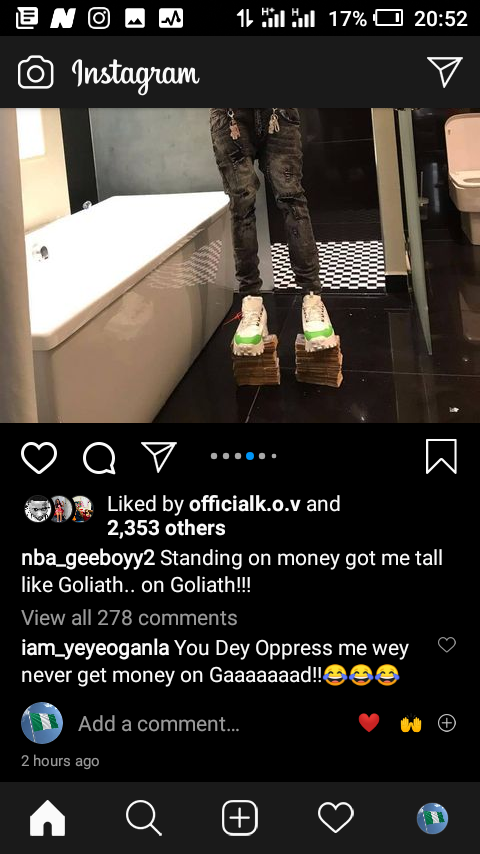 As stated earlier, a lot of people are accusing him of living fake life on social media. To this people, the cash (most time in dollars) he usually flaunts on social media are fake currencies.
Many people equally believe that, the Jewelries he always displayed on photos and videos clips are inferiors. Despite this negative thoughts towards the young man, he continues with that behavior.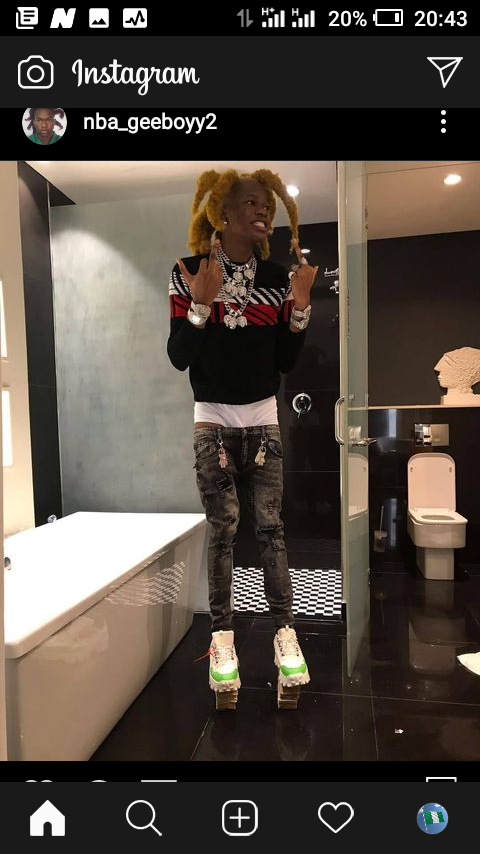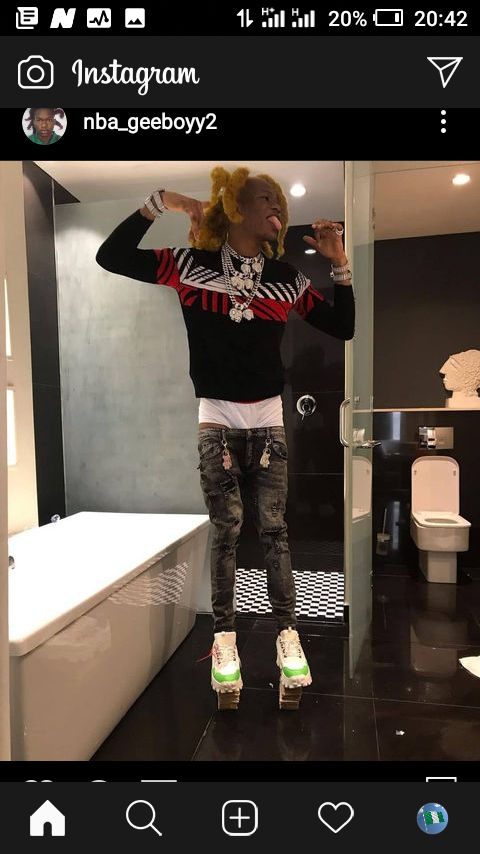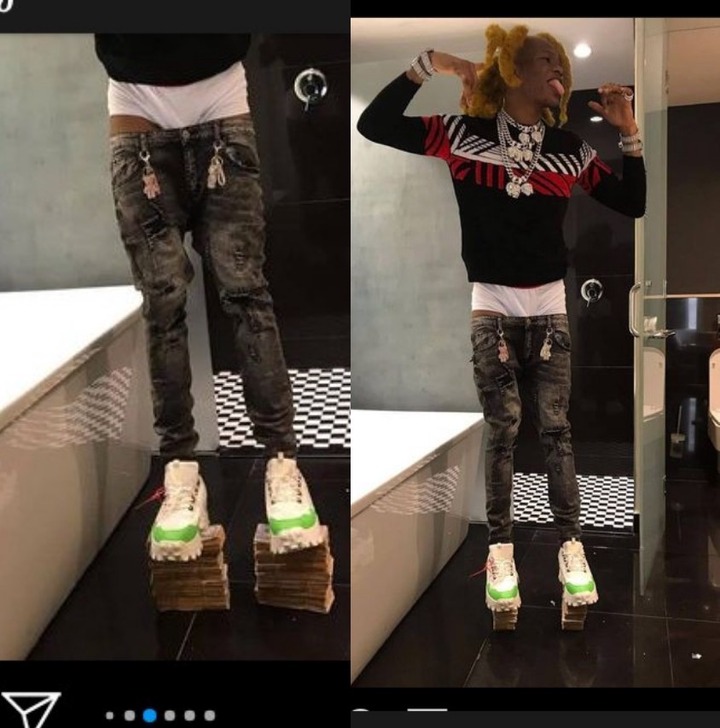 The question now is that, are these people right in their allegations again the young celebrity?
What about the money he is standing on as seen in the photos above, do you think they are real money?
Content created and supplied by: DesOjum (via Opera News )