While death is an unavoidable end for all, it has remained one of humanity's most feared and destructive experiences. It is an event that no one wants to be associated with, regardless of one's age on this planet, even if one's life has been made hopeless by illness, no one wants to encounter death.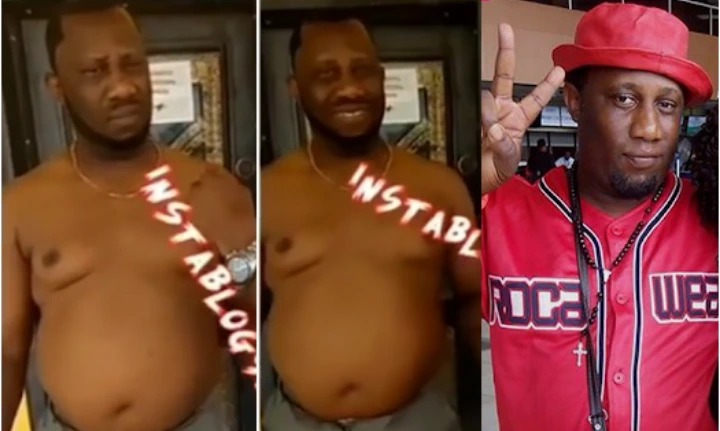 (When he was seen begging for alms in Lagos State.)
Instablog9ja - Photo Credit
According to information received by our information desk this evening, all is now in place for veteran Nollywood actor Ernest Asuzu to be laid to rest, as his burial poster has been posted. This was confirmed this evening on the Actors' Guild of Nigeria's (AGN) official WhatsApp party. The dates on the poster match those on the document we obtained earlier, which revealed that AGN, through its national body, has formed a burial committee to raise funds and ensure Ernest Asuzu is given a proper burial.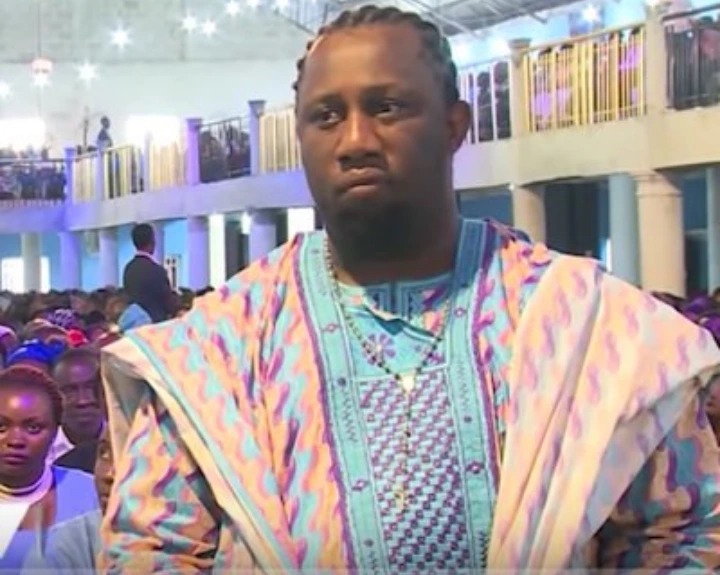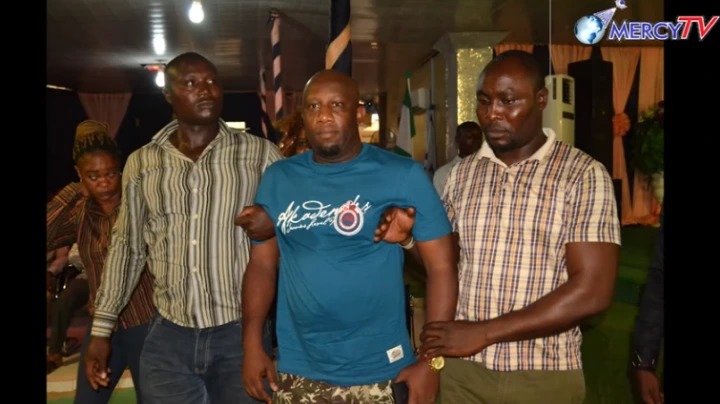 The actor, who died in January 2021, will be buried in April in Arondizuogu, Imo State, where he was born. His death drew harsh criticism and ridicule, with AGN members being accused of constantly leaving their sick and vulnerable members, only to crowd the funeral ceremony to take selfies and show off their glamorous clothes.
Ernest Asuzu, who appeared in hundreds of films for the industry, could best be described as "having been through hell" prior to his untimely death. He received assistance twice, the most recent from the wife of Anambra State Governor Ebelechukwu Obiano. When death knocked on his door, he was already on his way to a fuller life. His tragic death ushered in a period of "National Mourning" for nearly the entire country.
The late Nollywood actor Ernest Chidozie Asuzu's official burial poster can be found below...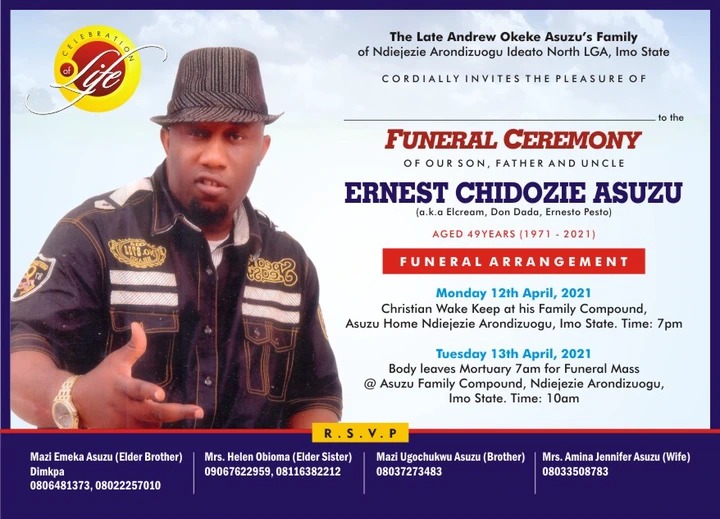 The universe is full of "vanity upon vanity" moments, and as Senegalese music superstar Akon puts it, "only live your life as if every day is your last." Yes, the earth and civilization are occurrences with a finite lifespan; hence, no one should be carrying the world on their shoulders or heads. We must learn to genuinely be our Brother's Keeper, to support the poor and vulnerable, and to refrain from thinking, "Am I the only one who always helps?" Do your utmost and leave the rest to God Almighty.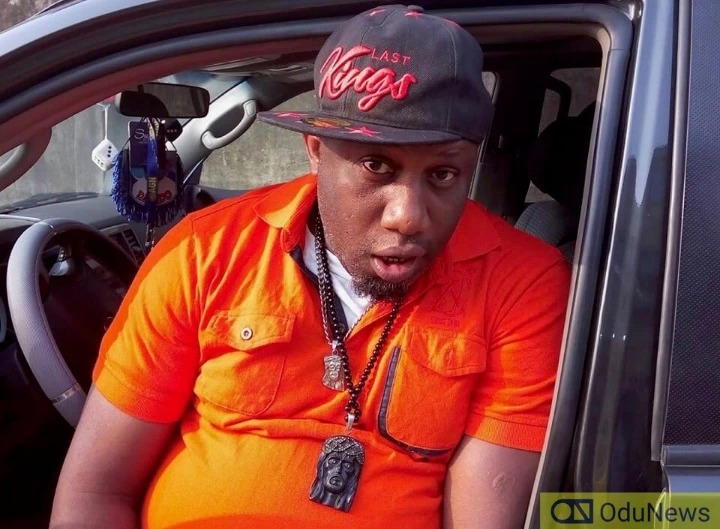 Content created and supplied by: MonalisaNews (via Opera News )