Instagram Influencer, Ifedioku Cautions Her Followers Against Fake Facebook Accounts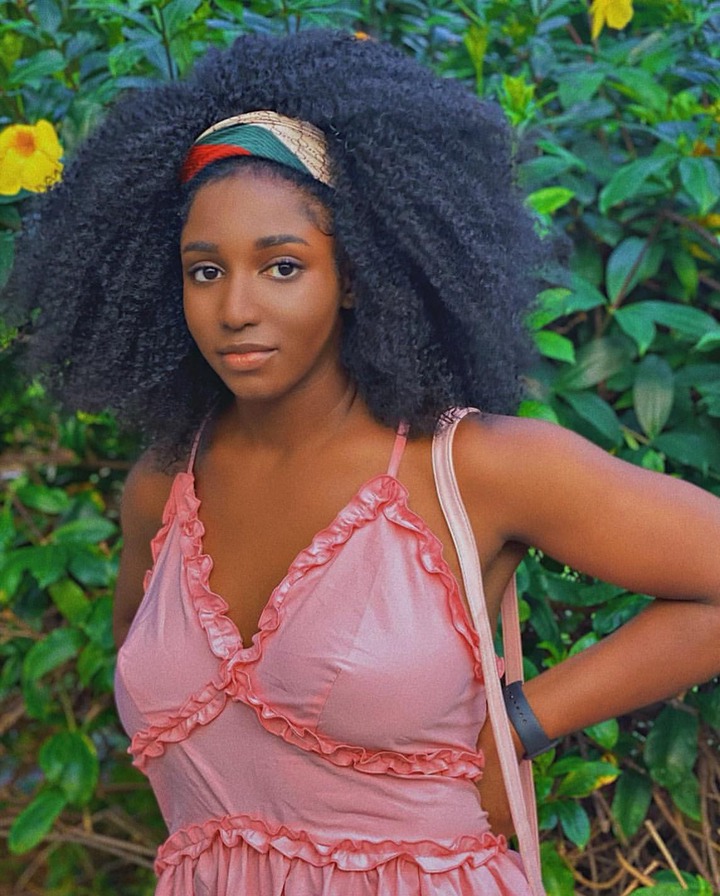 Instagram influencer and Umuahia born and brought up Klara Kalu, popularly known as Ifedioku has cautioned her loyal followers on Instagram against all the fake social media accounts in her name.
According to the Abia State University undergraduate, she does not have any current account or accounts on Facebook as she has completely left the social media platform.
She went further to state that she is tirelessly working on getting verified on Instagram so that it will be easier to be identified by social media followers.
She also added that contrary to what these fake accounts are doing, she will never ask strangers for money unless it is for humanitarian project which she does once or twice a year.
She continued and said that any Account that is using her Pictures and is replying you every second is probably not her as she is a bad tester and most times, do not reply messages.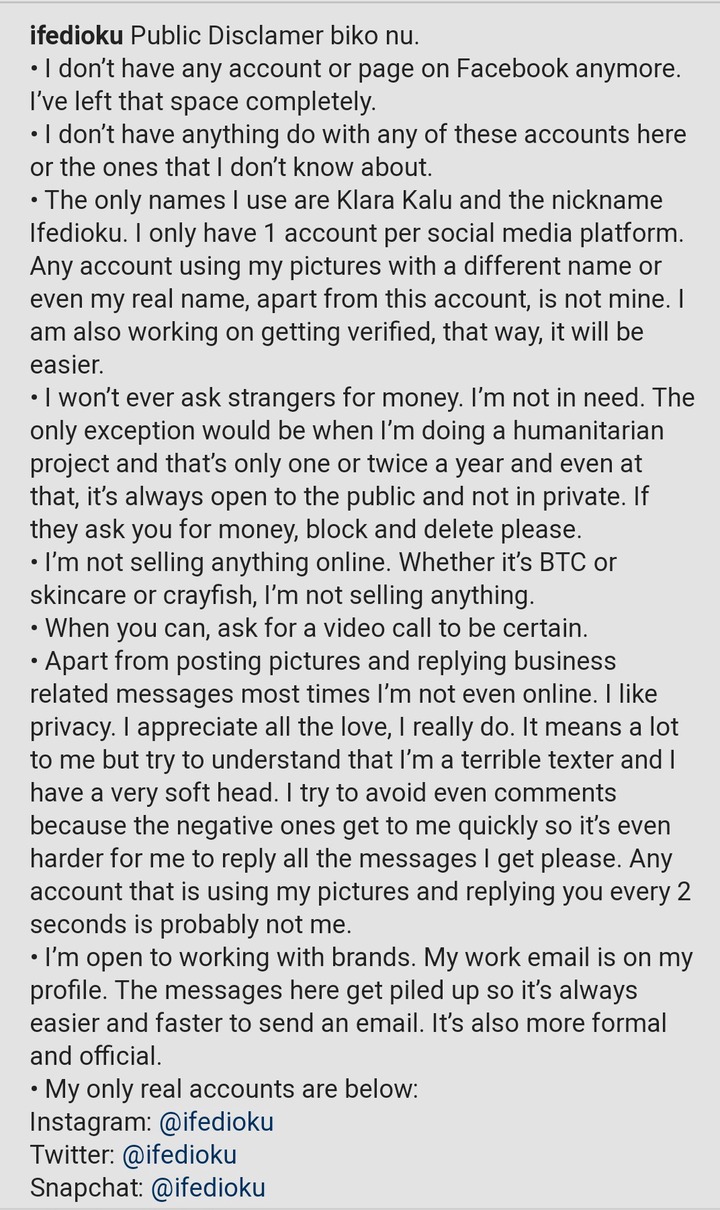 Content created and supplied by: EclipseNews (via Opera News )