Check-out the lists of exciting movies for the month of October 2021.
The Addams Family 2
Everyone's favorite spooky family is back in the new animated comedy sequel The Addams Family 2. In this all new movie, The Addams get tangled up in wacky adventures and find themselves involved in hilarious run-ins with all sorts of unsuspecting characters. Always staying true to themselves, the Addams Family brings their iconic spookiness and kookiness wherever they go.
When Van Helsing's mysterious invention, the 'Monsterfication Ray,' goes haywire, Drac and his monster pals are all transformed into humans, and Johnny becomes a monster!
In their new mismatched bodies, Drac, stripped of his powers, and an exuberant Johnny, loving life as a monster, must team up and race across the globe to find a cure before it is too late, and before they drive each other crazy.
With help from Mavis and the hilariously human Drac Pack, the heat is on to find a way to switch themselves back before their transformations become permanent.
Tony Soprano. The Many Saints Of Newark
Young Anthony Soprano is growing up in one of the most tumultuous eras in Newark's history, becoming a man just as rival gangsters begin to rise up and challenge the all-powerful DiMeo crime family's hold over the increasingly race-torn city.
Caught up in the changing times is the uncle he idolizes, Dickie Moltisanti, who struggles to manage both his professional and personal responsibilities, and whose influence over his nephew will help make the impressionable teenager into the all-powerful mob boss we will later come to know.
Venom 2: Let There Be Carnage
Tom Hardy returns to the big screen as the "lethal protector" known as Venom, one of Marvel Comics' greatest and most complex characters. He encounters a new kind of terror - Cletus Kasady, a psychotic serial killer who also becomes the host of an alien symbiote known as "Carnage".
Blush
Blush follows the journey of a stranded horticulturist-astronaut's chances for survival after he crash lands on a desolate dwarf planet. When an ethereal visitor arrives, the once-lone traveler discovers the joy in building a new life and realizes the universe has delivered astonishing salvation.
Coming Home In The Dark
Winding down a desolate road through an endless valley, Alan and Jill stop their car to take their teenage boys on a hike through the New Zealand wilderness. As they rest for a picnic at a clearing overlooking the water, two ominous-looking drifters appear out of nowhere, surrounding the peaceful clan and radiating a threat of imminent danger.
With a swift act of violence, these men take the family by force, a seemingly random decision that sets them all on a maddening collision course with the ghosts of their pasts, from which there is no escape.
Mayday
Ana finds herself transported to a dreamlike and dangerous coastline. Once there, she joins a female army engaged in a never-ending war where the women lure men to their deaths with radio signals, like 20th century sirens. Though Ana finds strength in this exhilarating world, she comes to realize she is not the killer they want her to be.
Old Henry
Old Henry is an action-Western about a widowed farmer and his son who warily take in a mysterious, injured man with a satchel of cash. When a posse of men claiming to be the law come for the money, the farmer must decide whom to trust.
Defending against a siege of his homestead, he reveals a talent for gunslinging that surprises everyone, calling his true identity into question.
Titane
Following a series of unexplained crimes, a father is reunited with the son who has been missing for 10 years. "Titane" – A metal highly resistant to heat and corrosion, with high tensile strength alloys.
No Time To Die
Bond has left active service and is enjoying a tranquil life in Jamaica. His peace is short-lived when his old friend Felix Leiter from the CIA turns up asking for help. The mission to rescue a kidnapped scientist turns out to be far more treacherous than expected, leading Bond onto the trail of a mysterious villain armed with dangerous new technology.
Detention
Set in 1962 during the White Terror period in Taiwan, two high schoolers wake up and find themselves trapped on a vacated campus after school. As a series of mysterious events unfold around them, they realize that their hope of escape hinges on finding out what had happened to their friends and teachers while they were asleep. Have they really forgotten what happened or are they just too afraid to recall it?
Knocking
After suffering a traumatic incident, Molly moves into her new apartment to begin her path to recovery, but it's not long after her arrival that a series of persistent knocks and screams begin to wake her up at night.
Molly's new life begins to unravel as the screams intensify and no one else in the building believes or is willing to help her.
Lamb
Described as a "dark and atmospheric folktale," the film follows Icelandic couple María and Ingvar, who live with their herd of sheep on a beautiful but remote farm.
When they discover a mysterious newborn on their farmland, they decide to keep it and raise it as their own. This unexpected prospect of a new family brings them much joy, before ultimately destroying them.
Mass
Years after an unspeakable tragedy tore their lives apart, two sets of parents agree to talk privately in an attempt to move forward. In Fran Kranz' writing and directing debut, he thoughtfully examines their journey of grief, anger and acceptance by coming face-to-face with the ones who have been left behind.
Halloween Kills
A sequel to the 2018 sequel bringing back Laurie Strode for another showdown with masked killer Michael Myers. When Michael manages to free himself from Laurie's trap, his ritual bloodbath resumes.
As Laurie fights her pain and prepares to defend herself against him, she inspires all of Haddonfield to rise up against their unstoppable monster. The Strode women join a group of other survivors of Michael's first rampage who decide to take matters into their own hands, forming a vigilante mob that sets out to hunt Michael down, once and for all. Evil dies tonight.
The Last Duel
A tale of betrayal & vengeance set against the brutality of 14th century France. Knight Jean de Carrouges and his squire Jacques Le Gris are ordered to engage in a fight to the death after Carrouges accuses Le Gris of raping his wife.
Bergman Island
The picture revolves around an American filmmaking couple who retreat to the island for the summer to each write screenplays for their upcoming films in an act of pilgrimage to the place that inspired Bergman.
As the summer and their screenplays advance, the lines between reality and fiction start to blur against the backdrop of the Island's wild landscape.
Luzzu
A hardworking Maltese fisherman, Jesmark is faced with an agonizing choice. He could repair his leaky wooden luzzu boat in the hopes of eking out a meager living at sea for his wife and newborn son, just as his father and father's father did before him.
Or he could cast his lot with a sinister black-market operation that is decimating the Mediterranean fish population and the livelihoods of the local families who depend on it.
Needle In A Timesack
If love is in the form of a circle, what lines would you cross to be with your soulmate? In this gripping, near-future love story, Nick and Janine live in marital bliss, until Janine's ex-husband warps time to try to tear them apart using Nick's college girlfriend.
As Nick's memories and reality disappear, he must decide what he is willing to sacrifice in order to hold onto, or let go of everything he loves. Can love endure in a future where time is fluid, and all of life may be just an illusion?
Son Of Monarchs
After the death of his grandmother, a Mexican biologist living in New York City returns to his hometown nestled in the majestic monarch butterfly forests of Michoacán after many years.
The journey forces him to confront past traumas and reflect on his new hybrid identity, launching him on a personal and spiritual metamorphosis.
Dune
In the far future of humanity, Duke Leto Atreides accepts stewardship of dangerous desert planet Arrakis, also known as "Dune", the only source of the most valuable substance in the universe, "the spice", a drug which extends human life, provides superhuman levels of thought, and makes foldspace travel possible.
Though Leto knows the opportunity is an intricate trap set by his enemies, he takes his Bene Gesserit concubine Lady Jessica, young son and heir Paul, and most trusted advisers to Arrakis.
Ron's Gone Wrong
Ron's Gone Wrong tells the story of Barney, a socially awkward middle-schooler and Ron, his new walking, talking, digitally-connected device, which is supposed to be his "Best Friend out of the Box."
Ron's hilarious malfunctions, set against the backdrop of the social media age, launch them into an action-packed journey in which boy and robot come to terms with the wonderful messiness of true friendship.
Last Night In Soho
A young girl, who is passionate about fashion design, mysteriously enters the 1960s, where she encounters her idol, a dazzling wannabe singer. But 1960s London is not what it seems, and time seems to fall apart with shady consequences.
13 Minutes
The day starts out as usual for residents in the small Heartland town of Minninnewah. Its springtime and big storms are just part of life. Nothing to get worked up about, until this day.
Inhabitants will have just 13 Minutes to get to shelter before the largest tornado on record ravages the town, leaving the inhabitants searching for their loved ones and fighting for their lives.
In the wake of total devastation, four families must overcome their differences and find the strength in themselves and each other in order to survive.
Antlers
In Antlers, a small-town Oregon teacher and her brother, the local sheriff, discover that a young student is harboring a dangerous secret with frightening consequences.
Army Of Thieves
In this prequel to Zack Snyder's Army of the Dead, small-town bank teller Dieter gets drawn into the adventure of a lifetime when a mysterious woman recruits him to join a crew of Interpol's most wanted criminals, attempting to heist a sequence of legendary, impossible-to-crack safes across Europe.
A Mouthful Of Air
Julie, warm, kind, loving to her husband and child, is a bestselling children's author. While her books deal with unlocking childhood fears, she has yet to unlock the dark secret that has haunted her own life. But when her second child is born, events occur that bring that secret to the fore, and with it, a crushing, powerful battle to survive.
Paranormal Activity: Next Of Kin
This movie is the next chapter in the Paranormal Activity film franchise, described as a "reboot" of the film series, and not a sequel to The Ghost Dimension.
It sets in some kind of small community where an abandoned mine shaft seems to hold many dark secrets.
The Souvenir: Part II
Joanna Hogg's shimmering story of first love and a young woman's formative years, The Souvenir: Part II is a portrait of the artist that transcends the halting particulars of everyday life, a singular, alchemic mix of memoir and fantasy.
In the aftermath of her tumultuous relationship with a charismatic and manipulative older man, Julie begins to untangle her fraught love for him in making her graduation film, sorting fact from his elaborately constructed fiction.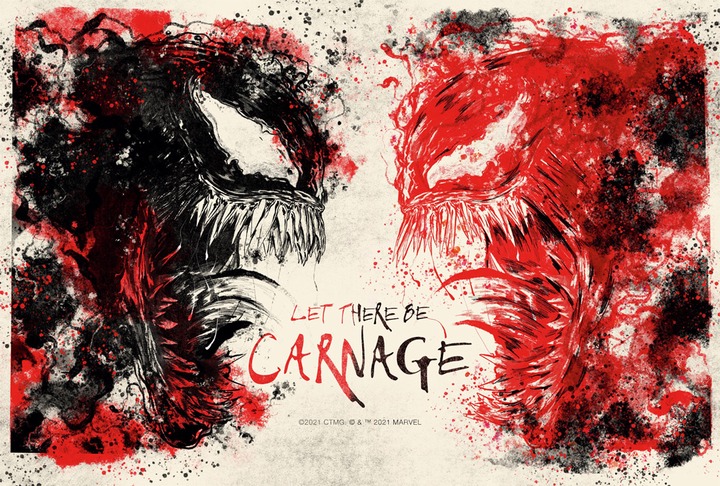 Which of these listed movies will be exciting for you to see in October 2021?
Content created and supplied by: Oliech1 (via Opera News )
Opera News is a free to use platform and the views and opinions expressed herein are solely those of the author and do not represent, reflect or express the views of Opera News. Any/all written content and images displayed are provided by the blogger/author, appear herein as submitted by the blogger/author and are unedited by Opera News. Opera News does not consent to nor does it condone the posting of any content that violates the rights (including the copyrights) of any third party, nor content that may malign, inter alia, any religion, ethnic group, organization, gender, company, or individual. Opera News furthermore does not condone the use of our platform for the purposes encouraging/endorsing hate speech, violation of human rights and/or utterances of a defamatory nature. If the content contained herein violates any of your rights, including those of copyright, and/or violates any the above mentioned factors, you are requested to immediately notify us using via the following email address operanews-external(at)opera.com and/or report the article using the available reporting functionality built into our Platform See More