There is something about all the Nigerian female celebrities that I like a lot. Most of them dress very well, they dress to kill and impress. Well, while on the average all of them are doing well in terms of dressing, others like Toke Makinwa always stand out.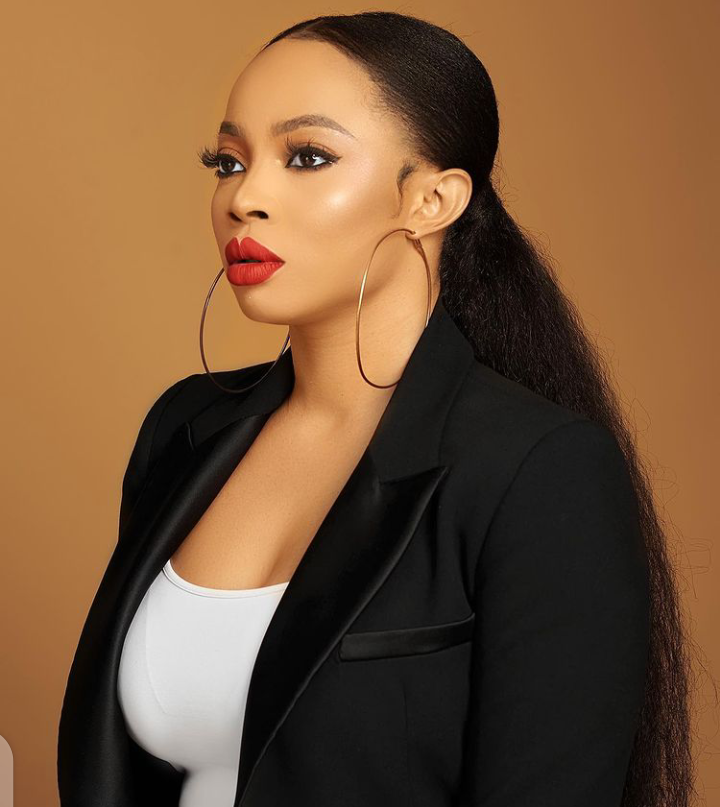 Toke Makinwa is an On Air Personality, a writer, a YouTuber, a fashion enthusiastic, an influencer and ambassador to many notable brands. She also owners the TM brand, where luxury bags and other cosmetics products are sold. Usually, Toke stands out in her outfits. She goes the extra mile to look good. To her, looking good is good business.
Her luxurious lifestyle makes life a centre of attraction. Below are some pictures of Toke, looking gorgeous.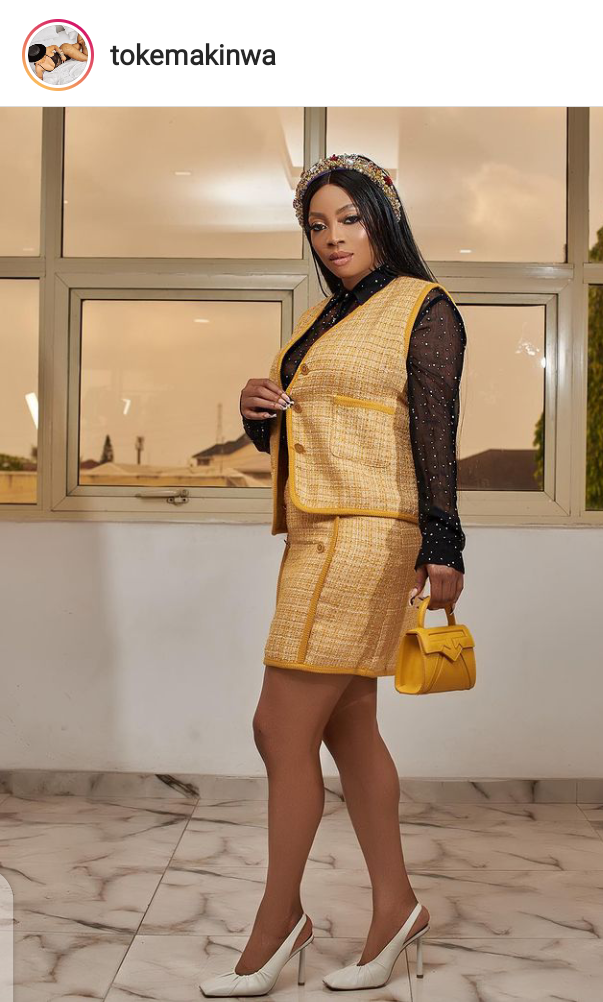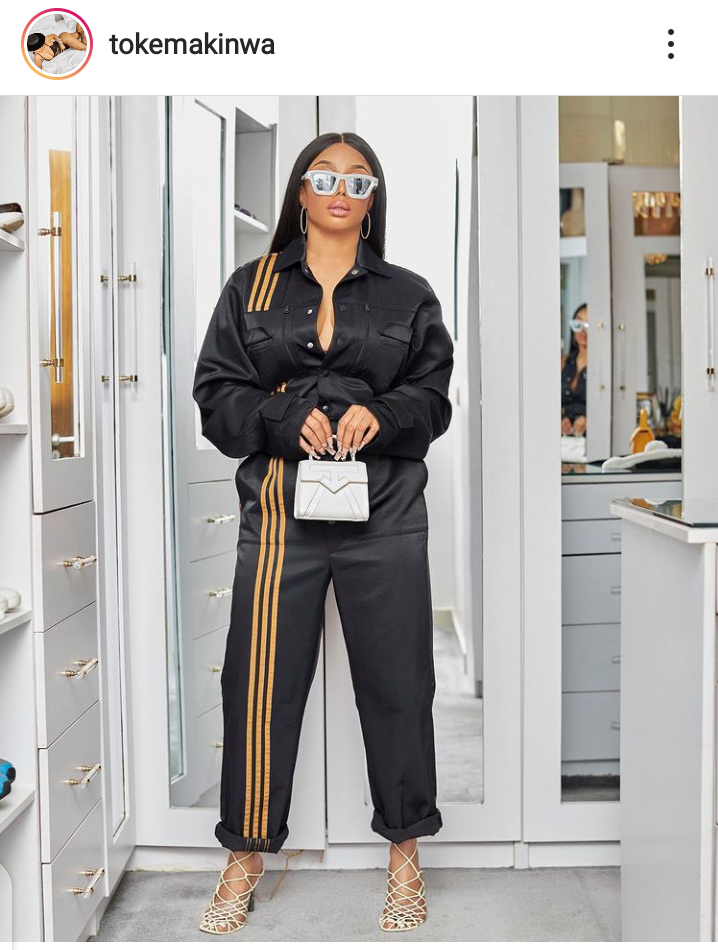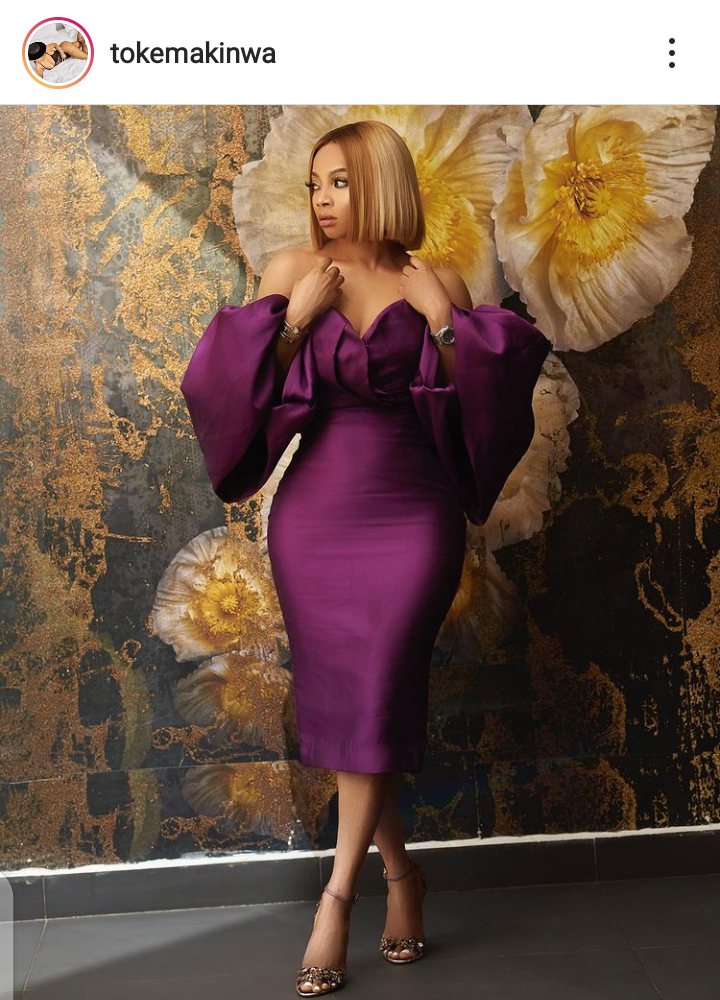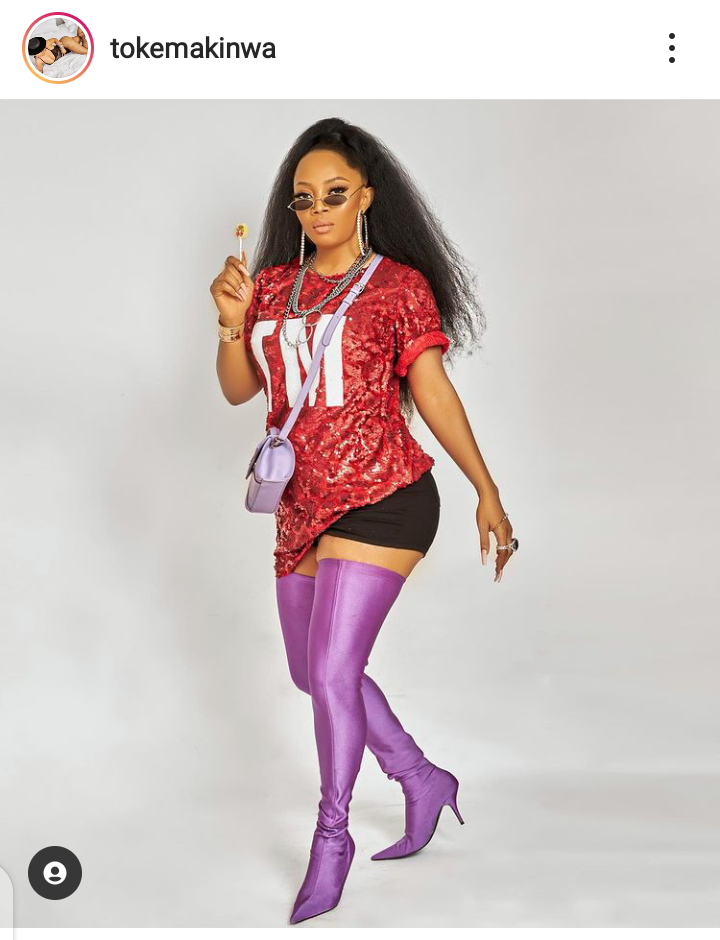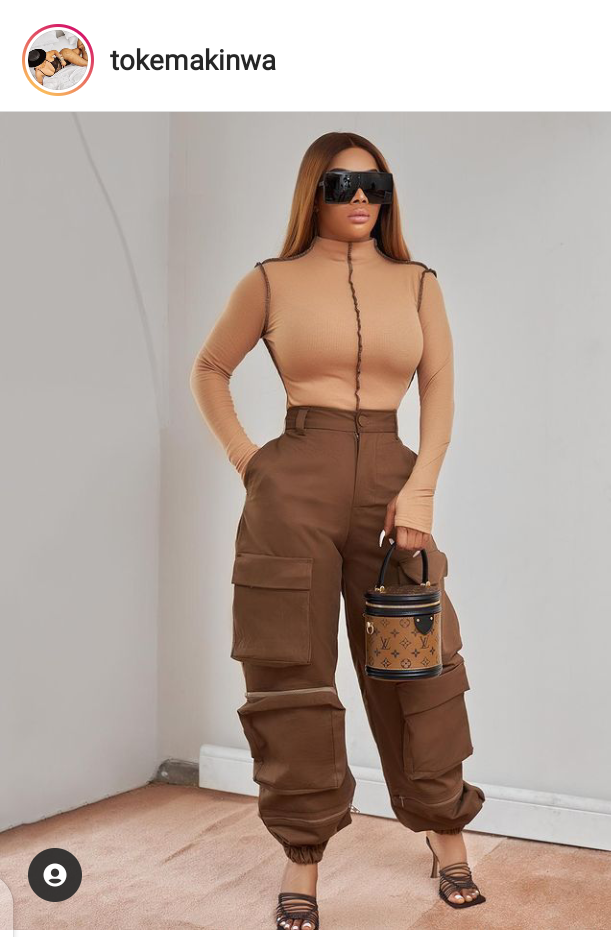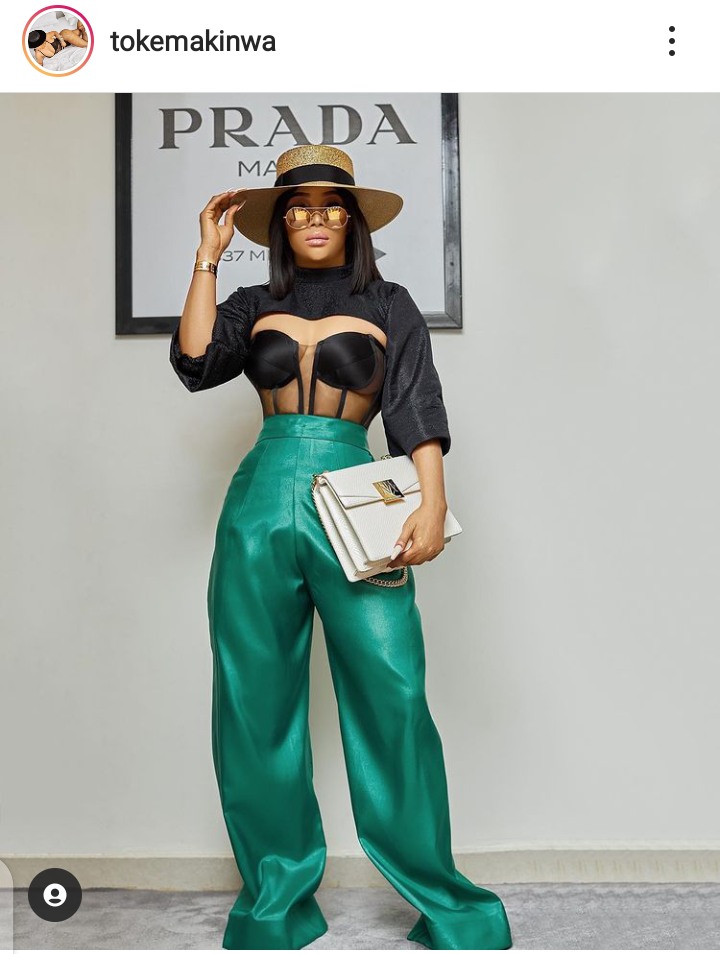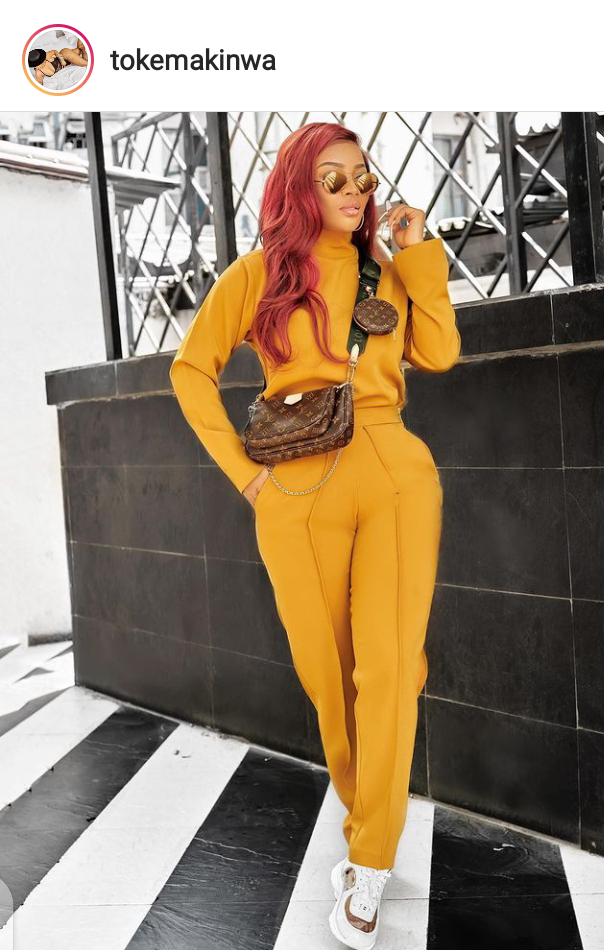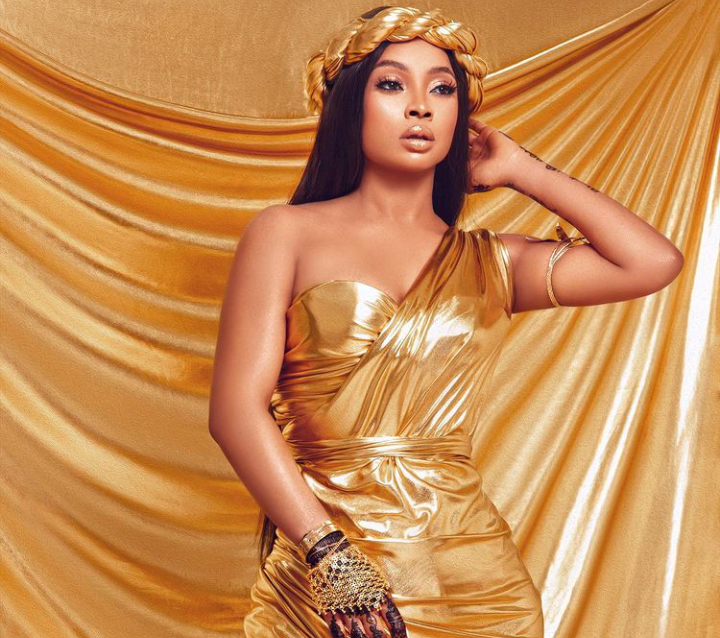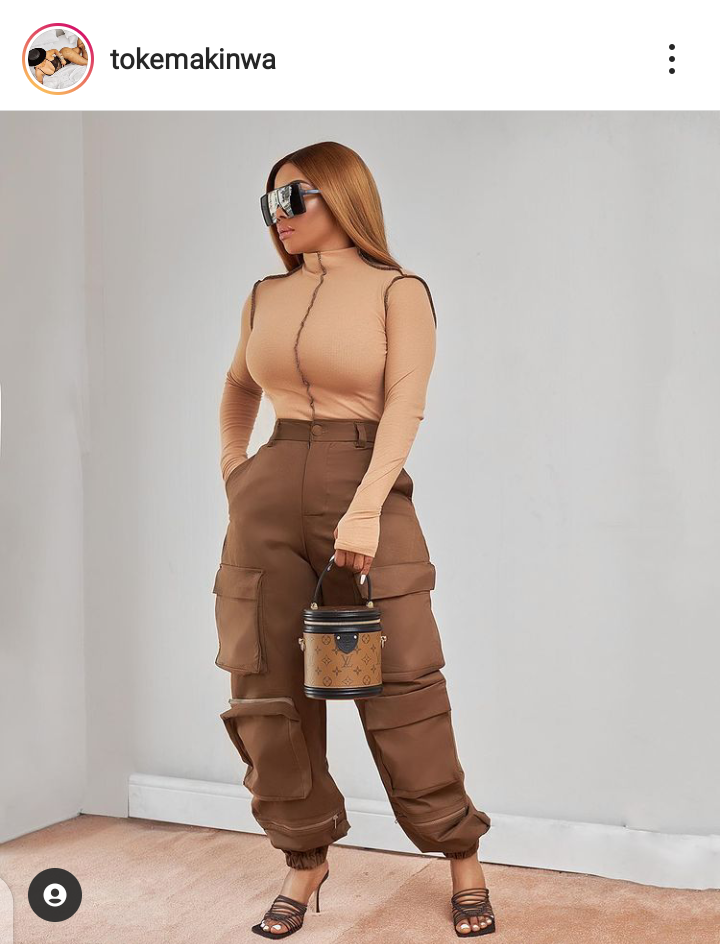 But this evening she took fashion to another level. She perfectly combine simple clothes to look extremely gorgeous and eye catching. She slayed effortlessly in a simple blue shirt, a burnt orange trouser, a white bag and a killer pointed rainbow-like heels. She captioned the pictures 'How I showed up to collect that cheque'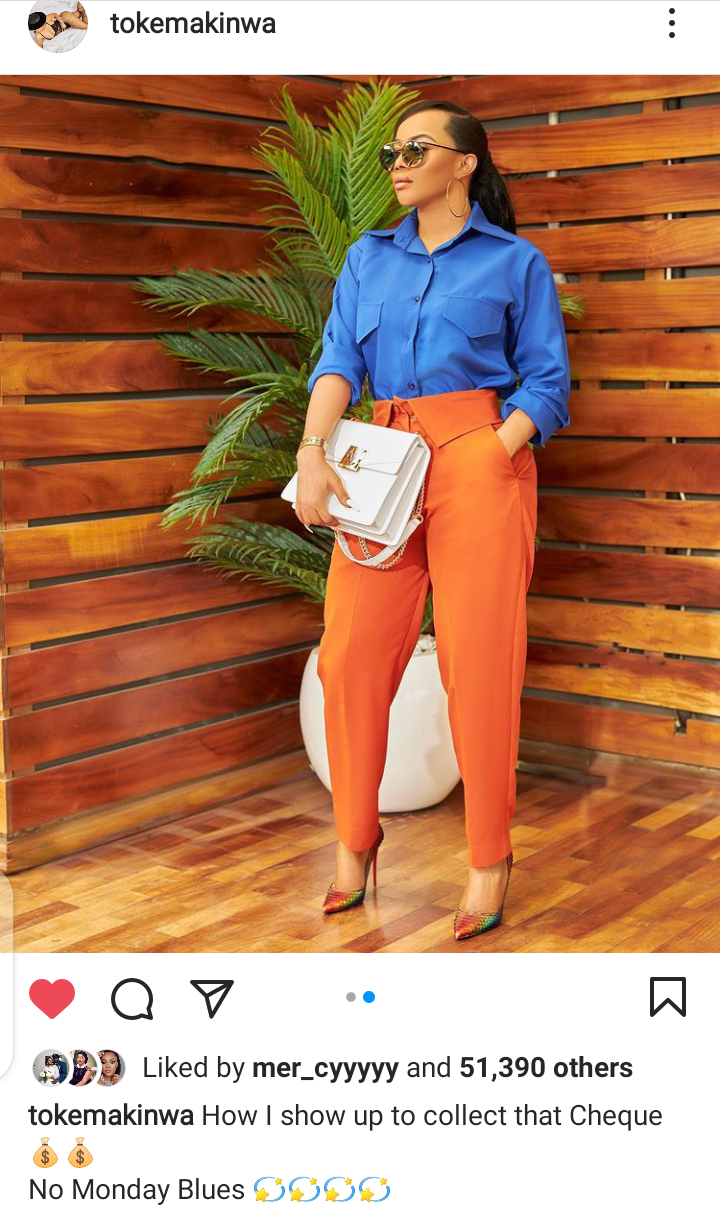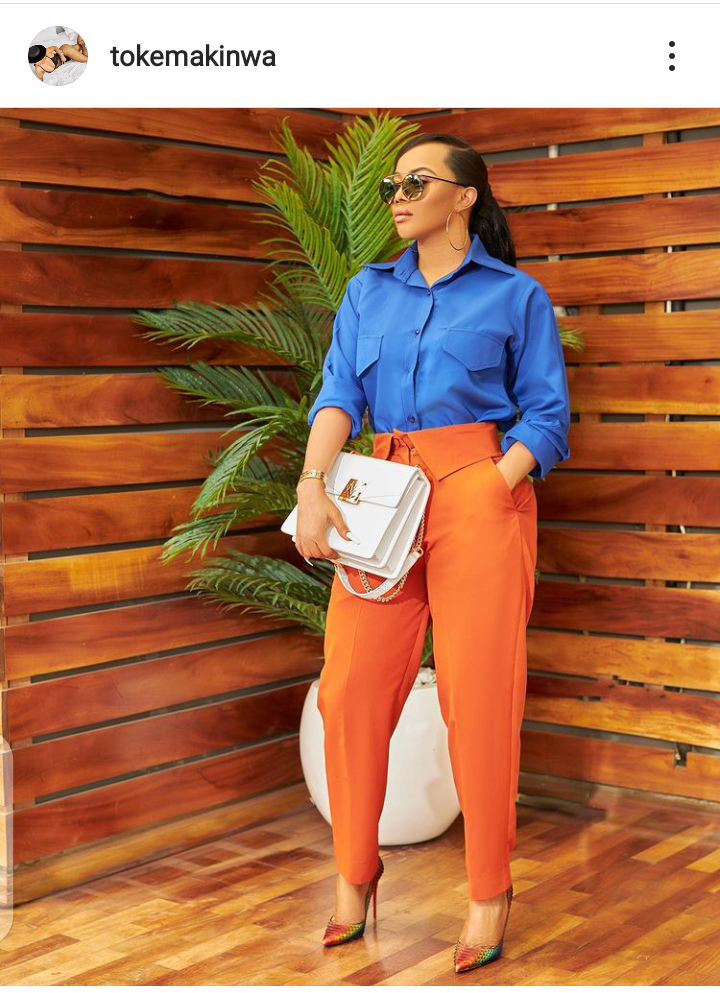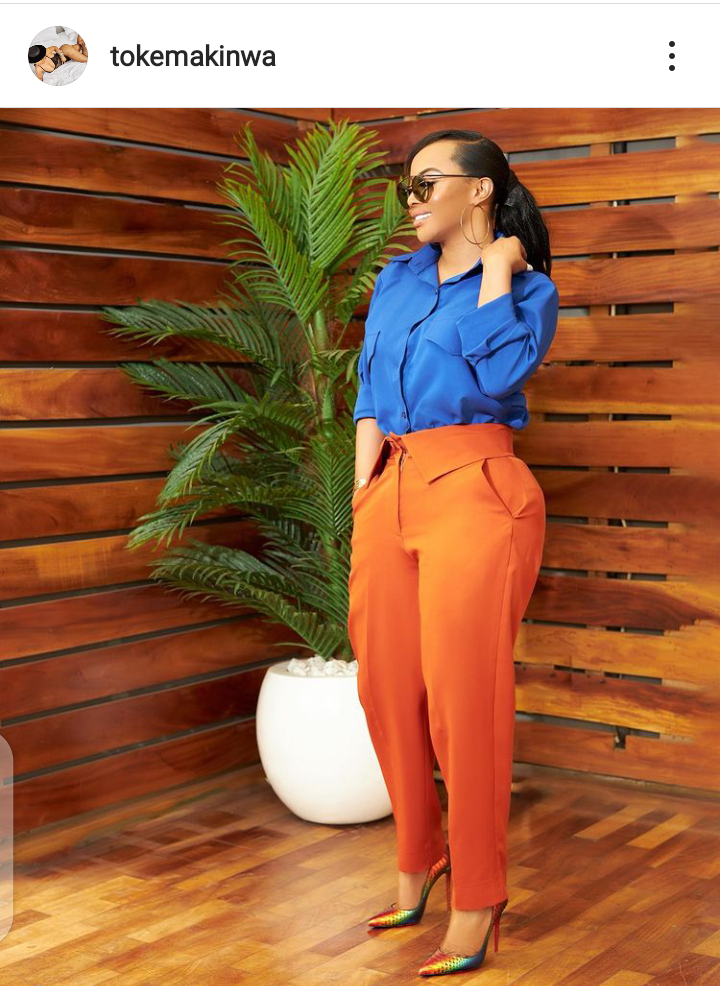 Toke Makinwa is undoubtedly one of the best dressed female celebrities we have in Nigeria. She never disappoint.
Content created and supplied by: Shinazhin (via Opera News )