We all know before you're born into this Earth, your parent first had sex and this was how it started, there's no possible way a woman can get pregnant without having sex and the only woman who got pregnant without sex was Mary in the bible, wife of Joseph, although technology has advance and new machine that can help a woman to get pregnant without sex are invented but this can't be possible.
A Facebook user by name Ogechukwu promise Ezeh share photo of a pregnant woman whose name was not mentioned, she was wearing a shirt which says "I'm still a virgin".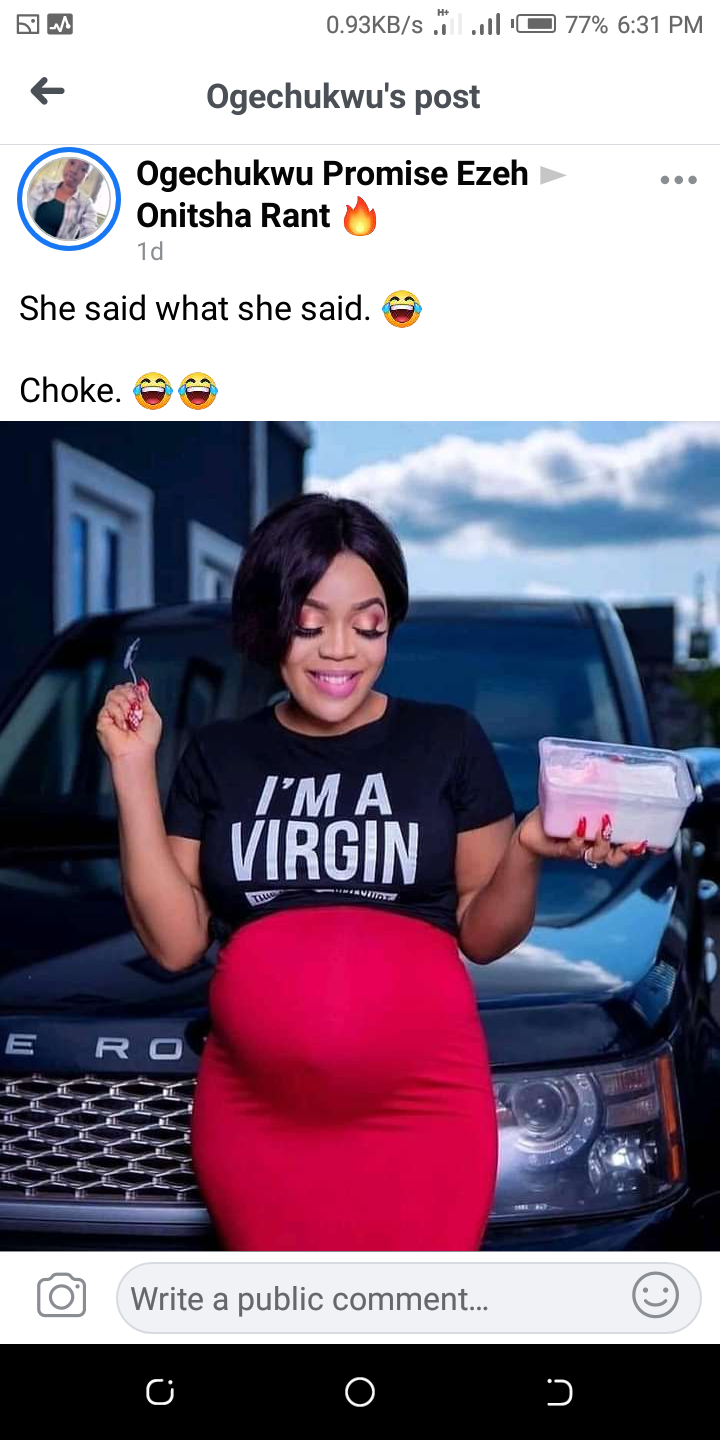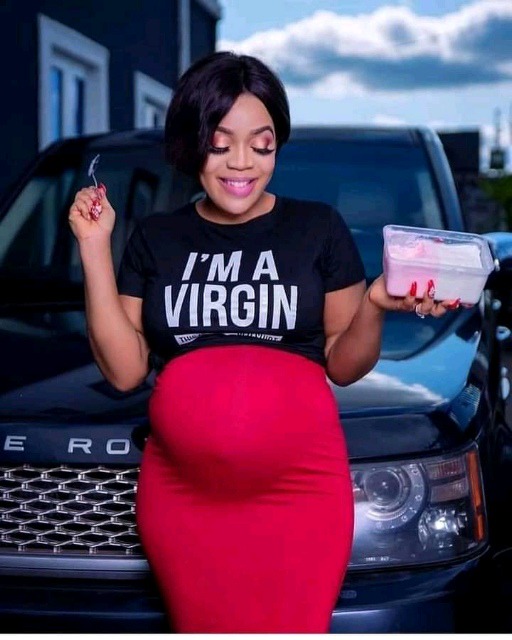 This shirt got people reacting and it also sparked a lot of Reactions, how can this be possible? Or she is just trying to fool us since today is April fool, read comment.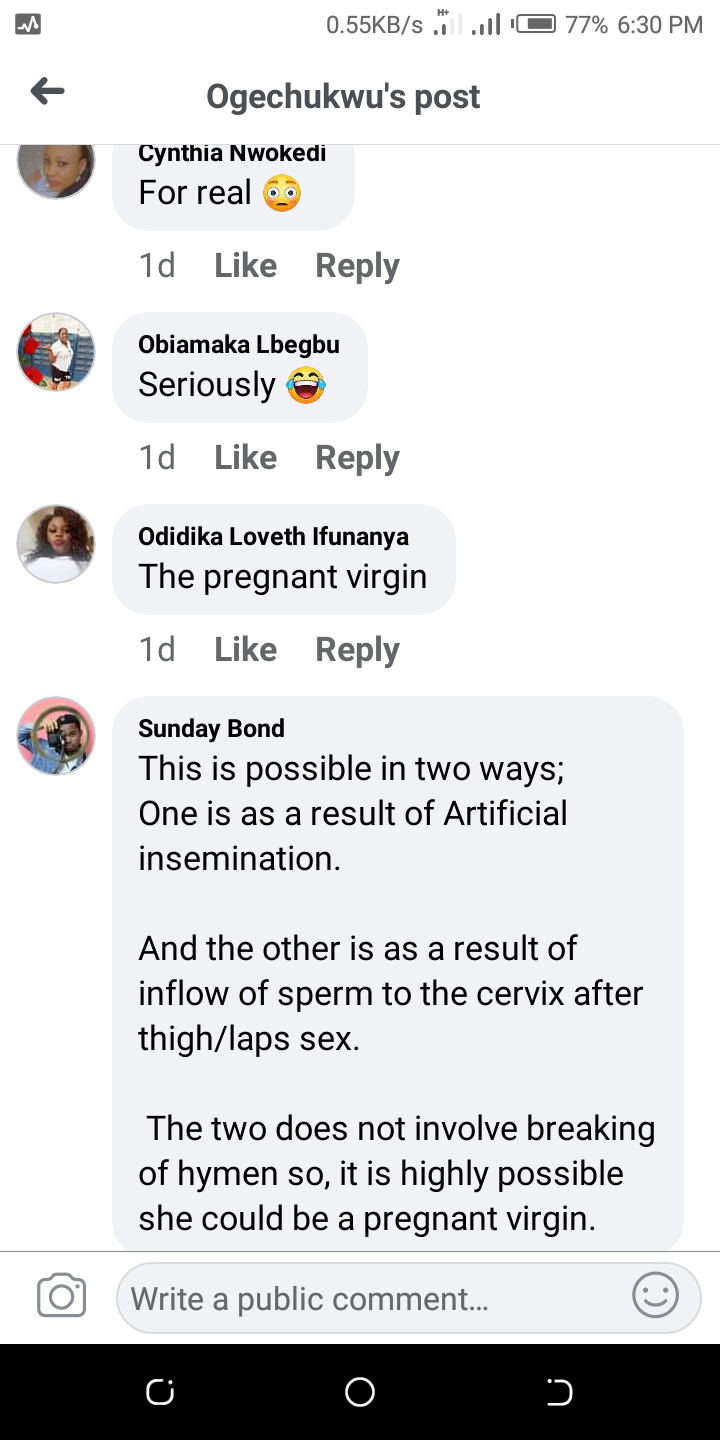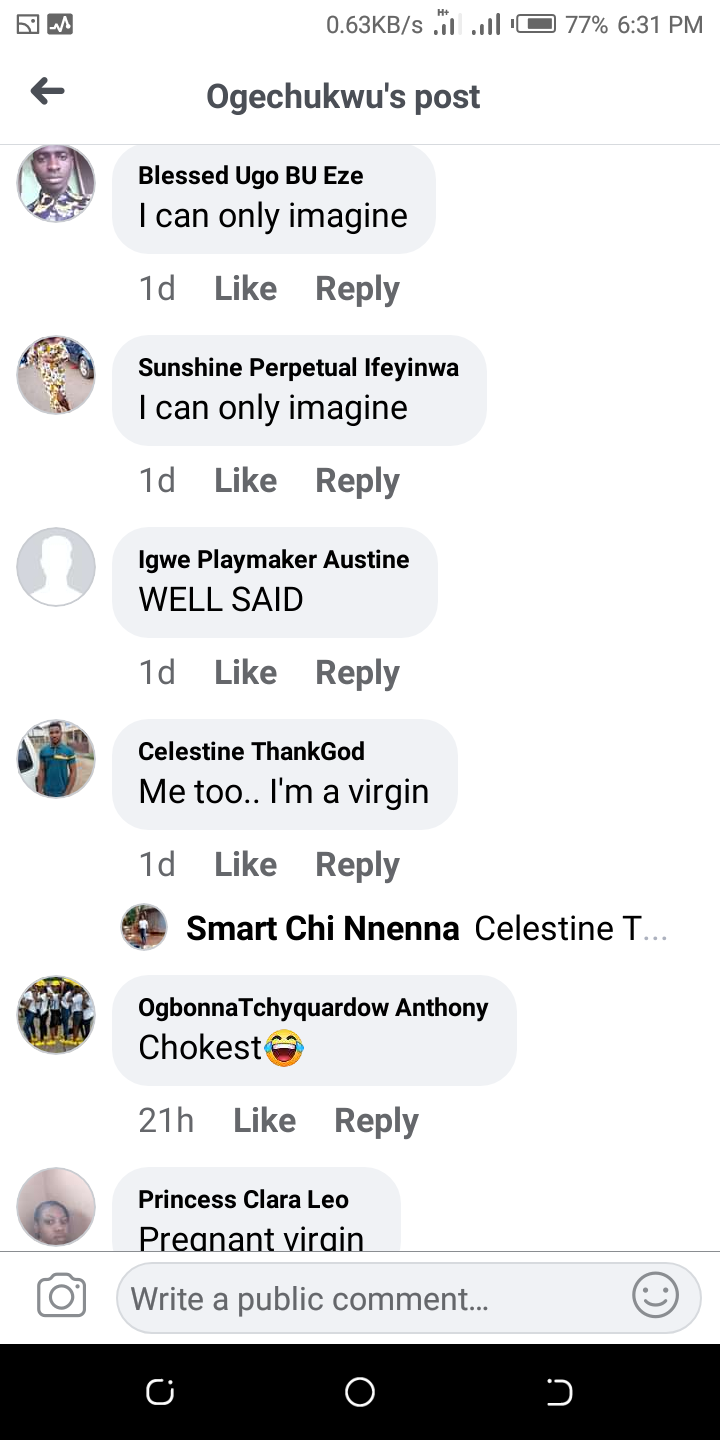 APRIL FOOL, have a good day and enjoy the month of April, what are you thinking now?.
Content created and supplied by: Legitwriter (via Opera News )