Reactions as a Nigerian lawmaker react badly to his own portrait picture drawn by an artist
studio.opera.com
2020-07-28 17:32:48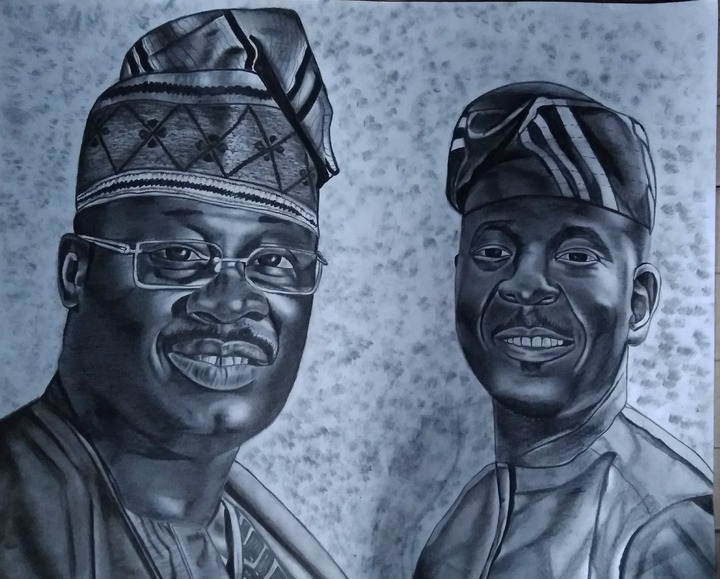 Art has been a way of expressing feelings, minds, thought, affections, to people. But it will be very sad if our artwork gets a bad reaction from people, considering the time and energy invested in them.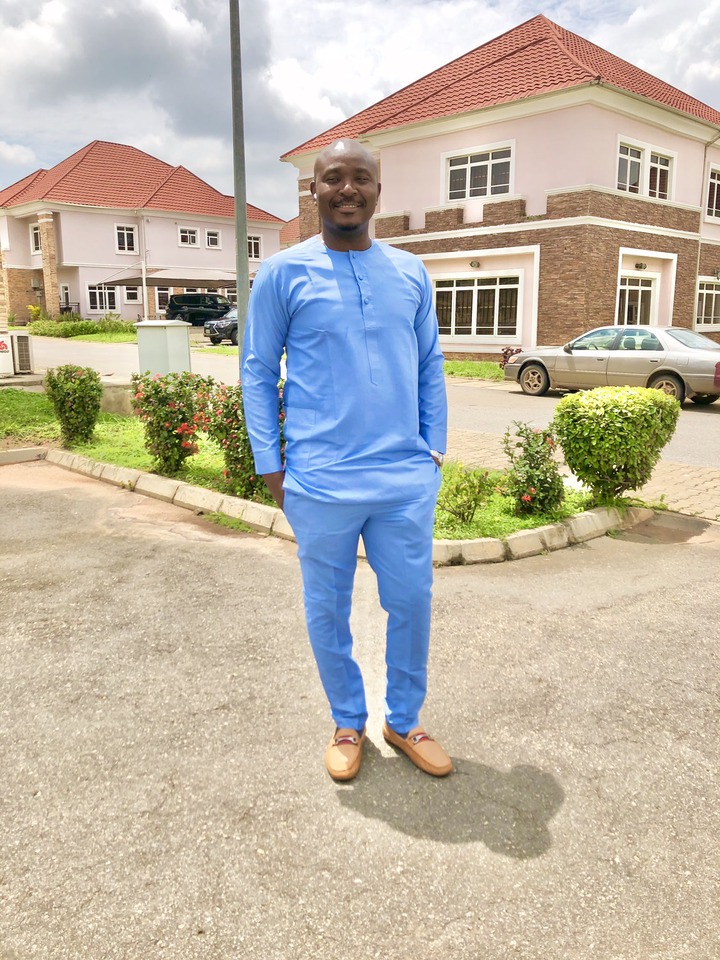 A Nigerian lawmaker representing Egbeda/Ona federal constituency, Oloye Akin Alabi, has reacted badly to his own portrait picture that was drawn by an artist. According to the artist, he wanted the lawmaker to retweet if he likes it.
Though the lawmaker retweeted, his comment on the post is likely to be an heartbreak to the Artist. The lawmaker retweeted with a comment saying 'I don't like it' on the post.
Below is the lawmaker's comment on the artist post: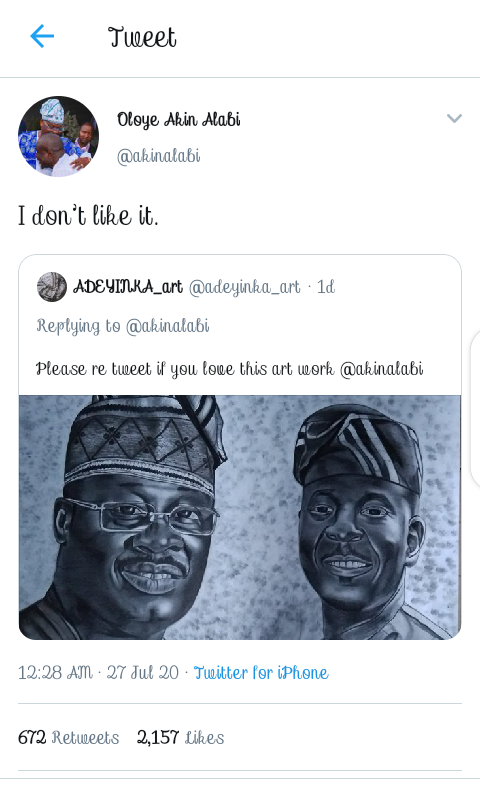 This has got a lot of mixed reactions from people. Below are some of those reactions: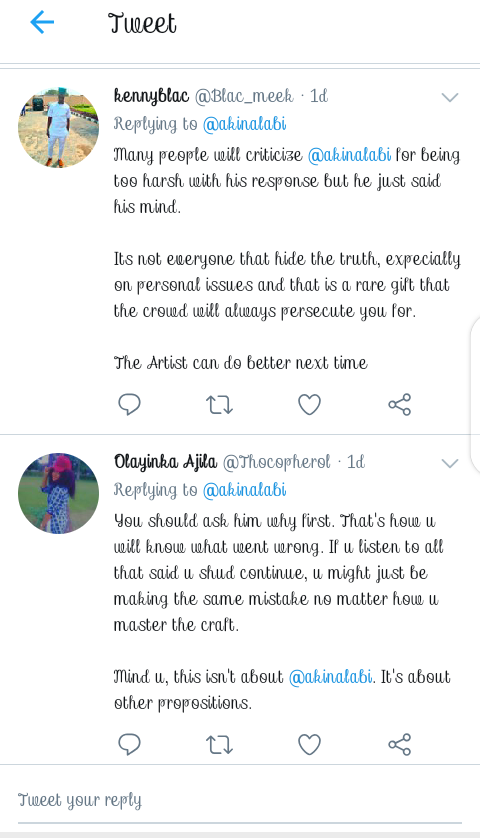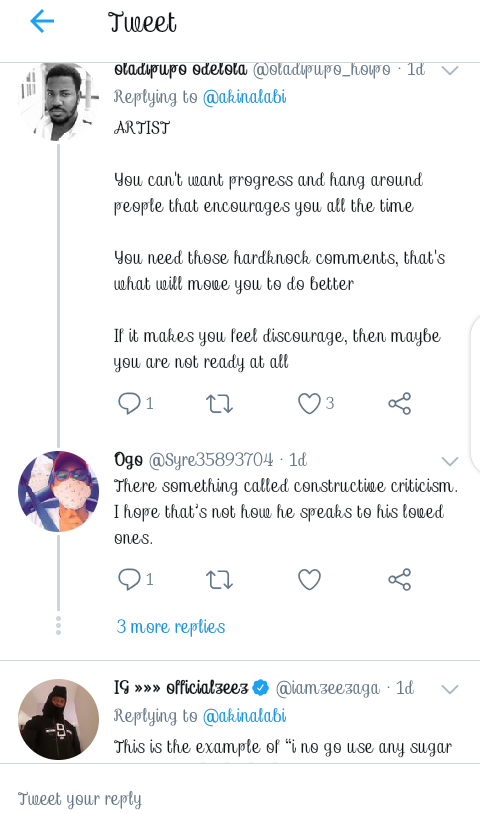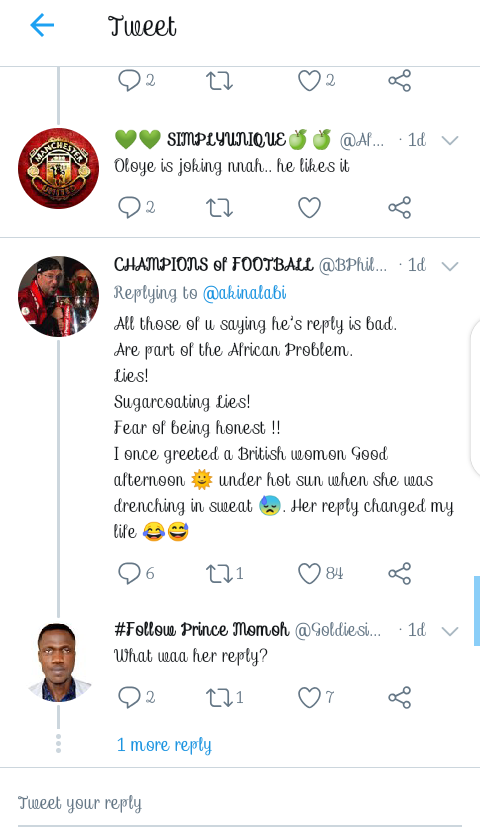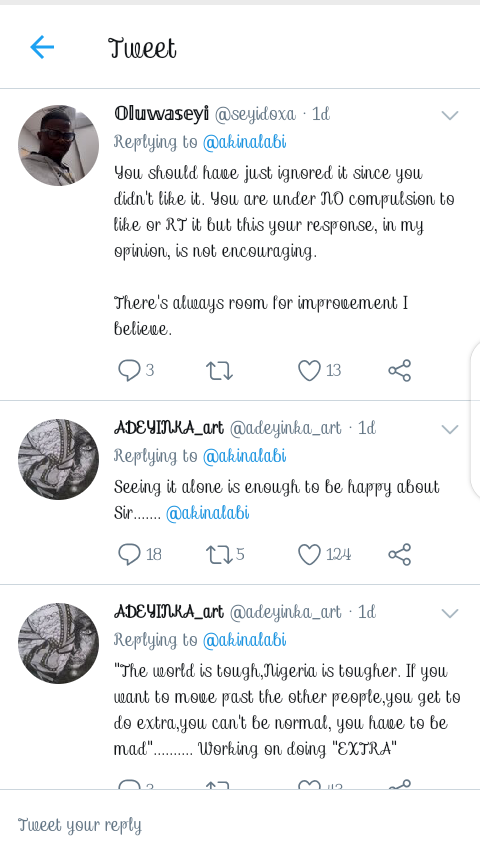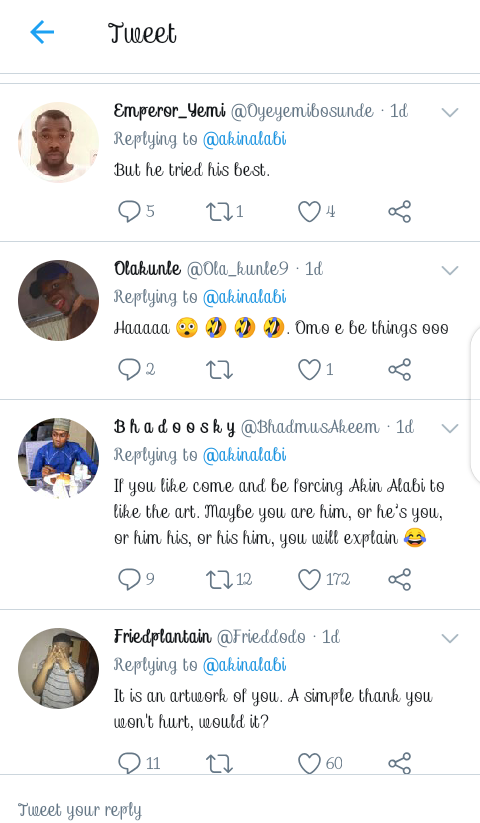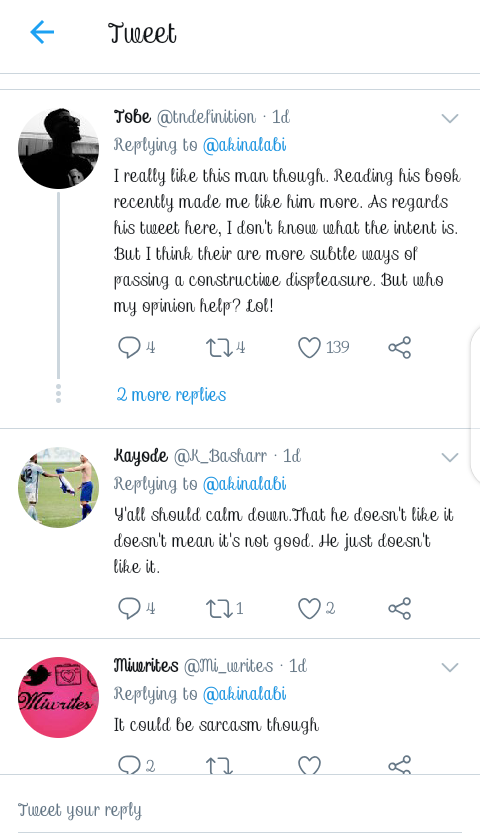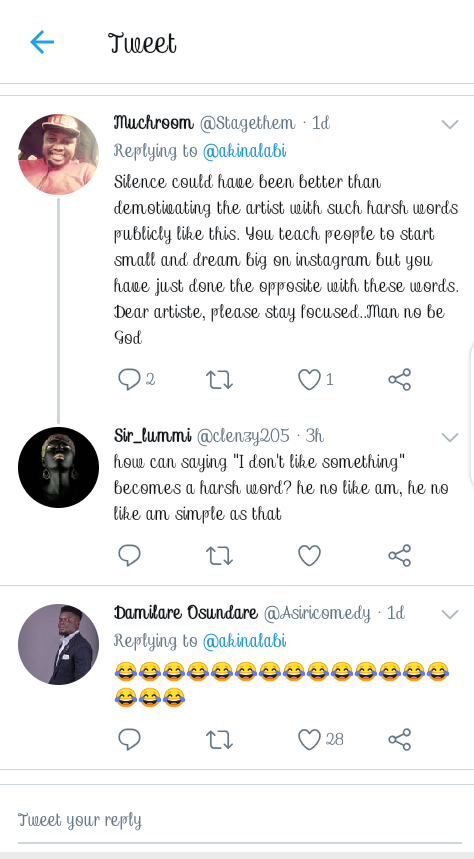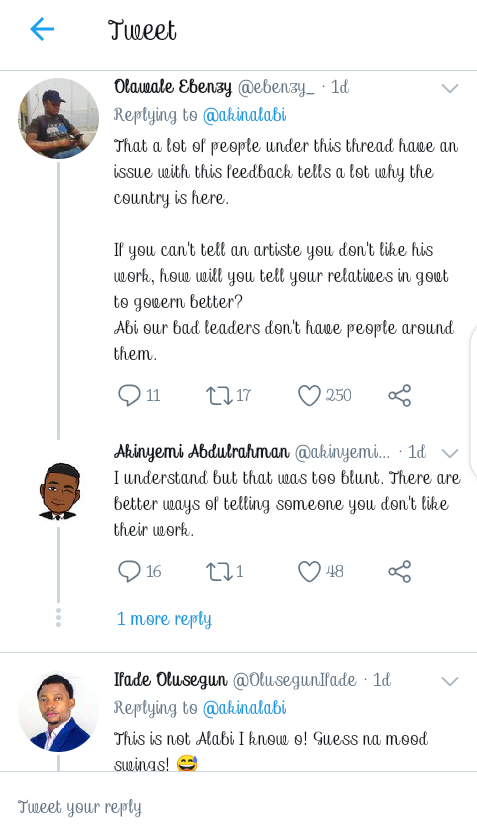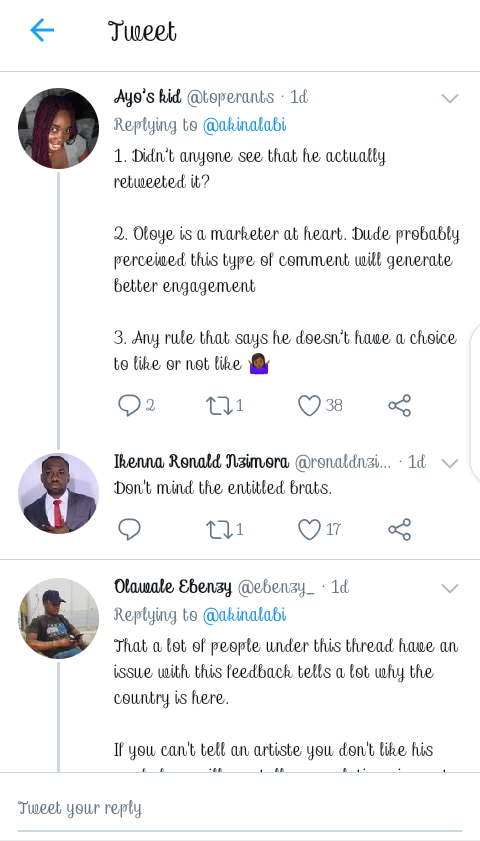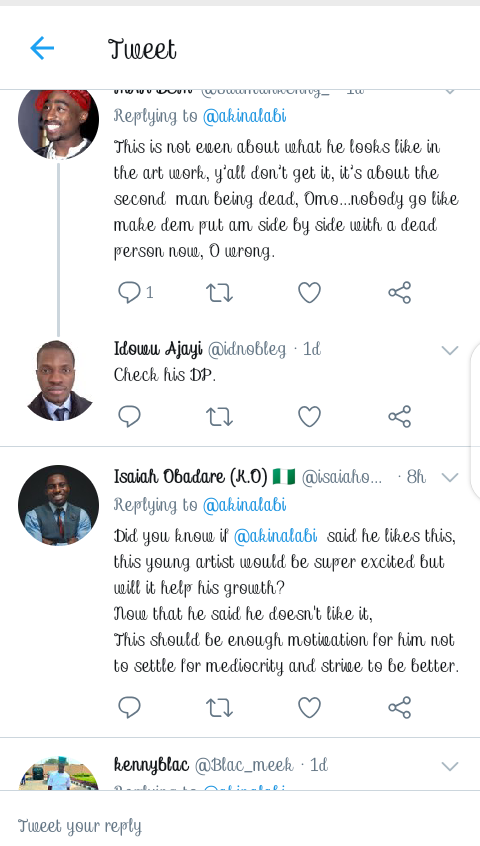 As for me, I don't believe that the lawmaker is trying to ridicule the artwork. I believe he is only trying to tell the artist to improve his artwork, thereby making him become a better artist.
What are your thoughts on this? Drop them in the comment section below.
Source: Opera News