I share with you the throwback & now picture Nengi posted on her twitter page that got fans talking.
Nengi decided to do a throwback saturday as she posted the picture she took with her cousin when she was just 12 years old.
She dropped the picture with the caption me and my cousin. 12 years old me. Don't laugh.
The picture got many talking and many are of the opinion innocent Nengi look at the way she bent her neck.
Babe as being fine since, the beauty is not just coming out now. Some ignored her and focus on the cousin.
Many of them are of the opinion why is he holding her like that. Cousin cannot be trusted, but if he has fumbled I know you wouldn't be standing close to him to take the picture again.
Many other doubted her age and they are of the opinion she is not looking that age at all. With her chest and everything that means she matured very fast.
What do you make of this picture? You will see more reactions from people via the screenshots.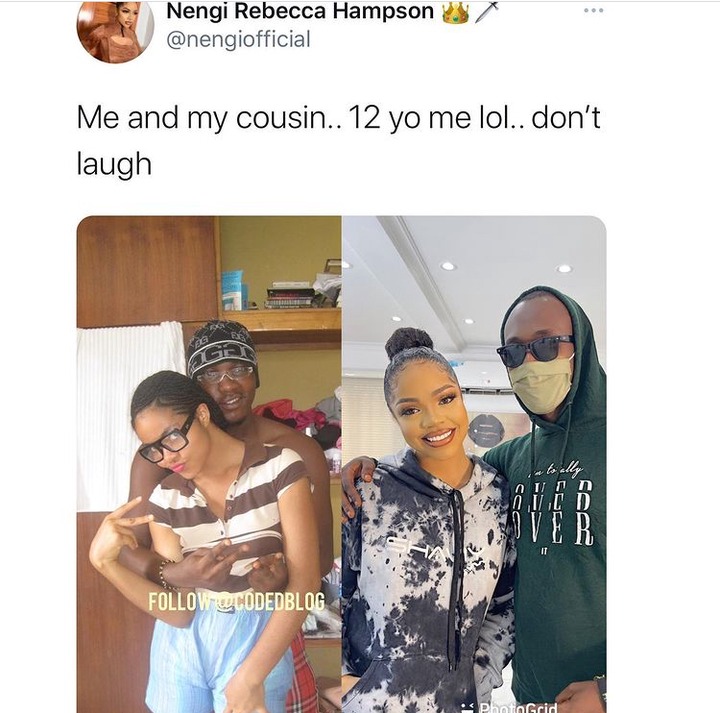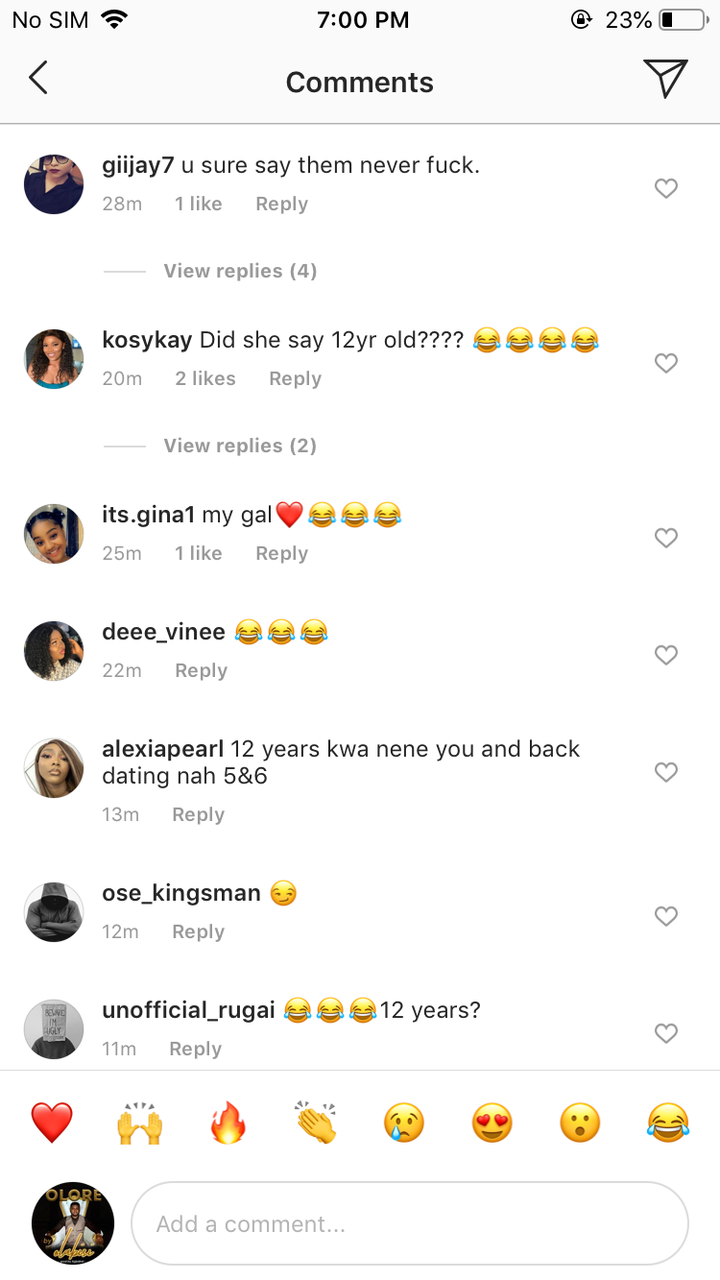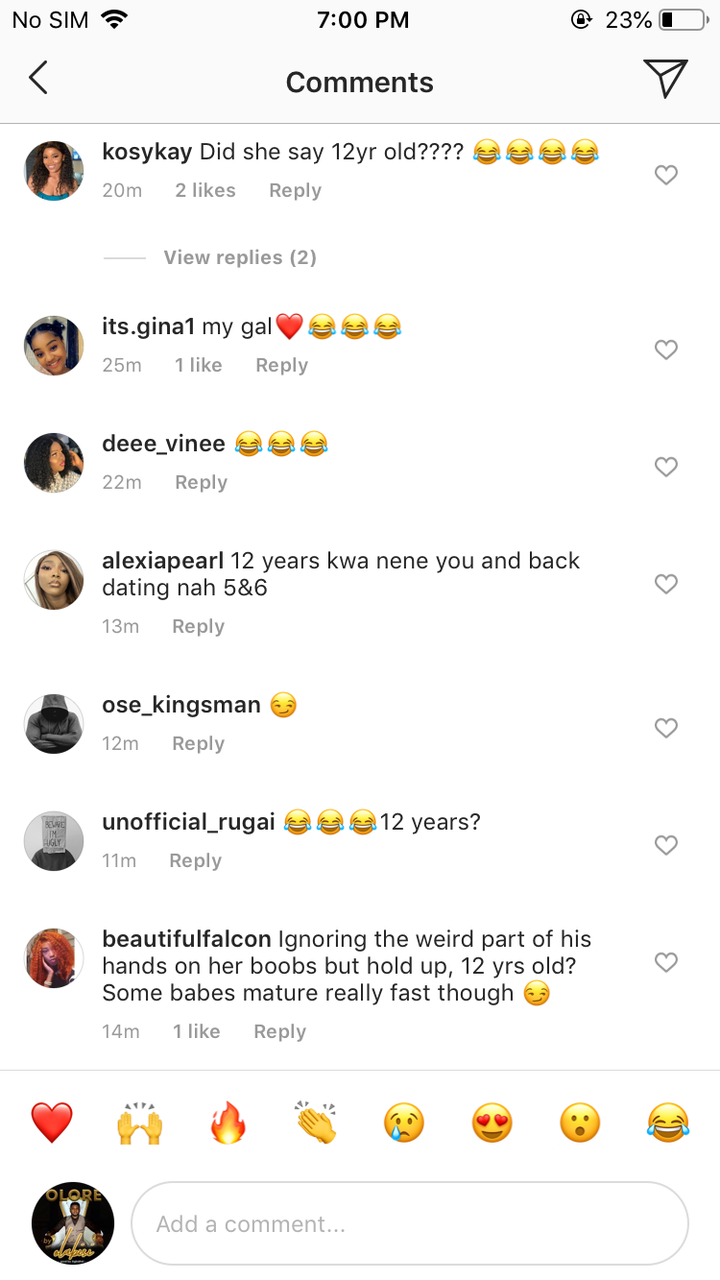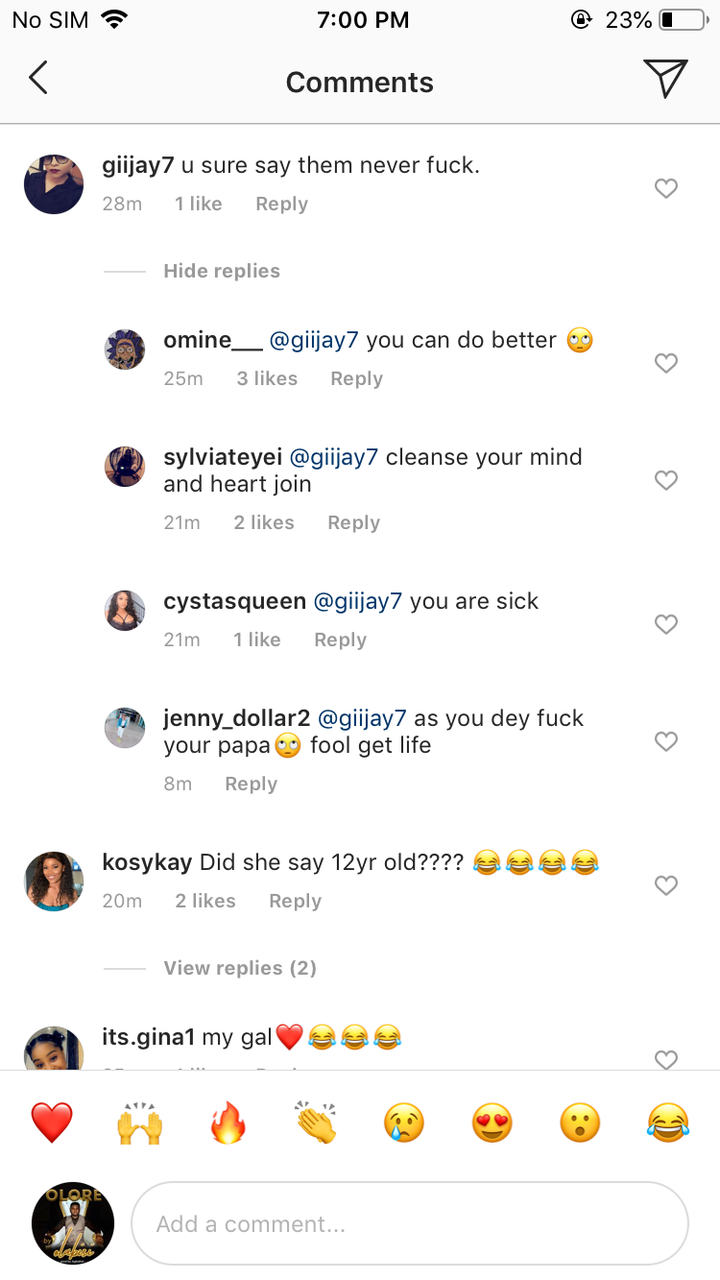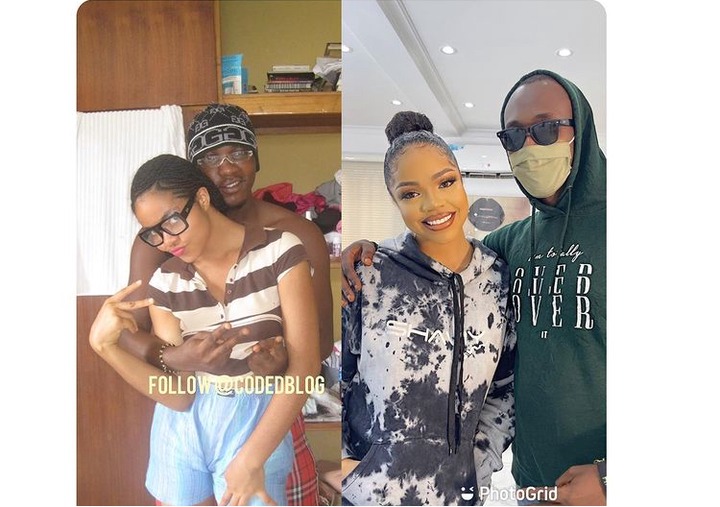 Content created and supplied by: Horlaminor (via Opera News )