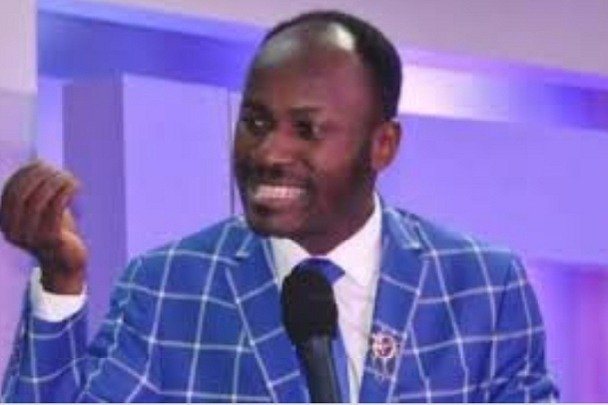 Today we bring to you an article on what the God's appostle Suleman said will happen in Nigeria this month of march. In his own words "Something will happen in Nigeria this month that will humble a lot of people and it will glorify Jesus. It will glorify the son of God. What man cannot do, what the flesh cannot do, God Almighty will do it this month. His grace will shine upon this nation in the name of Jesus". 
He said during the plan crash last month, he released a prophecy on it and hours later it occurred, that this one will not be different.
That God will do a great thing in Nigeria that will humble man, from the tune of this prophecy, it seems that it will be something good and great, that will be to the glory of God.
May God Almighty remember his country and come to our aid ,especially on all the things that have bothered us ,ranging from insecurity to quality of life for citizens.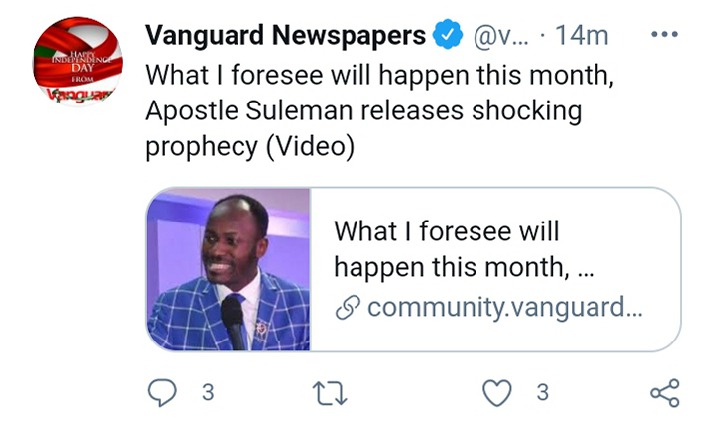 What is your take on this? We would love to hear from you, as your opinion is very much important to us.
Do you believe that God can do a great thing in Nigeria? Let us get your view at the comment section.
Content created and supplied by: snipernews (via Opera News )