In video shared on Facebook, Prophet TB Joshua revealed how he reconciled a woman and her daughter who have not seen each other for eighteen years.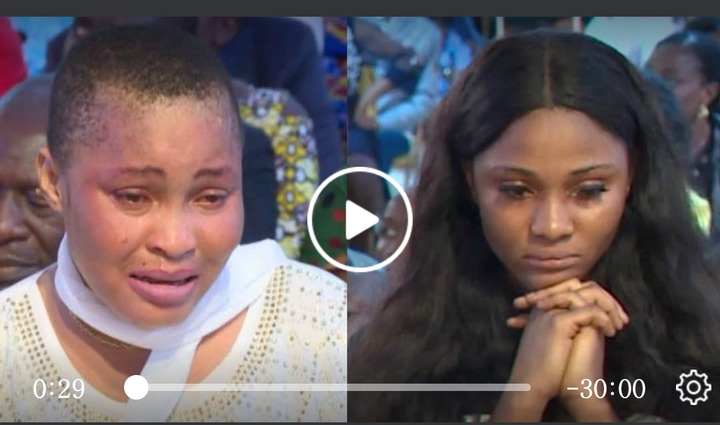 The woman who was located through the prophesy of Prophet TB Joshua narrated the incident that led her to abandon her only daughter and ran away.
According Patricia, she lost her mother at the age of twelve, she grew up with her grandmother and a father who hardly noticed her. Because there was no one to always caution her she began to do as she liked.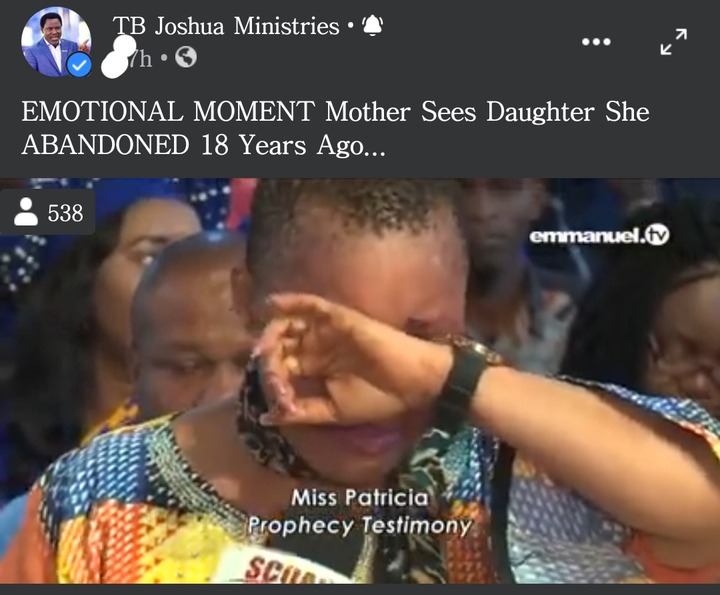 At the age of fifteen, she was impregnated by one of his male friends and was married off to him. When she had her daughter, no one was also there to assist her with the baby. She decided to wean, abandon the baby and abscond.
A friend of her advised her to follow her to Europe. When she got there, a woman bought her and was using her for her dirty business. She was sent to Ghana and the same woman continued using her for business.
Patricia was later introduced to drug trafficking. After some years, she got tired of living a bad life. Having heard of Prophet TB Joshua and how God has been using him to unite families, Patricia decided to pay him a visit. Prophet TB Joshua located her through prophesy and called her out.
A call was put through to her daughter by Prophet TB Joshua. She was invited to Synagogue Church Of All Nations. Favour honored the invitation and came to Synagogue Church with her father who is the only person that can identify the woman she was invited to come and see.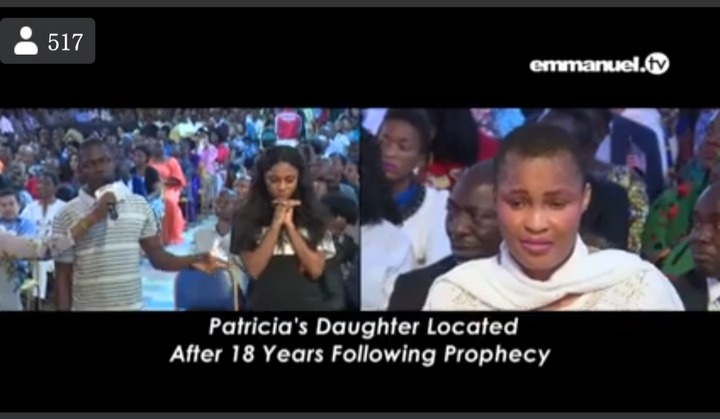 Favour's father's confirmed that the woman standing before them is Favour's biological mother. Favour who was almost on the verge of living a horrible life narrated how her life has been a mess.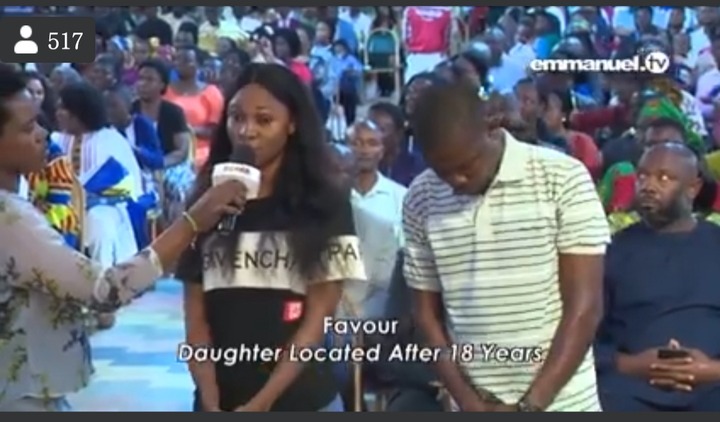 They were later United as one family, and smiles were seen all over their faces.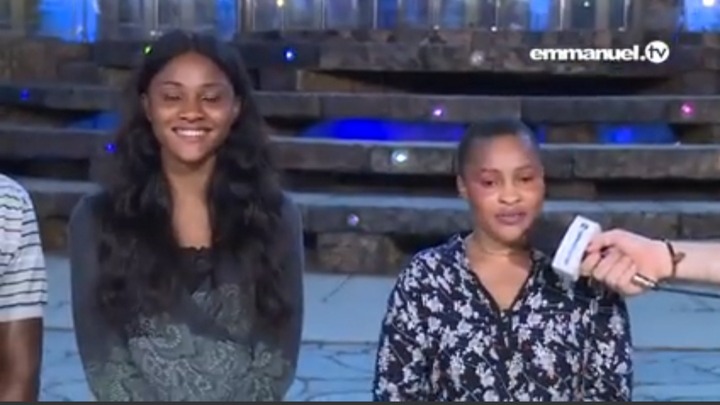 To err is human but to forgive is divine.
Content created and supplied by: Chy04 (via Opera News )