Nancy Isime is a popular Nollywood actress known for her roles in some Nollywood movies like "Hire a Woman", "Hire a Man" (2017 ), "Tales of Eve" (2015), "A Better Family", "Johnny Just Come" (2018), "Disguise" (2018) and several other Nollywood movies.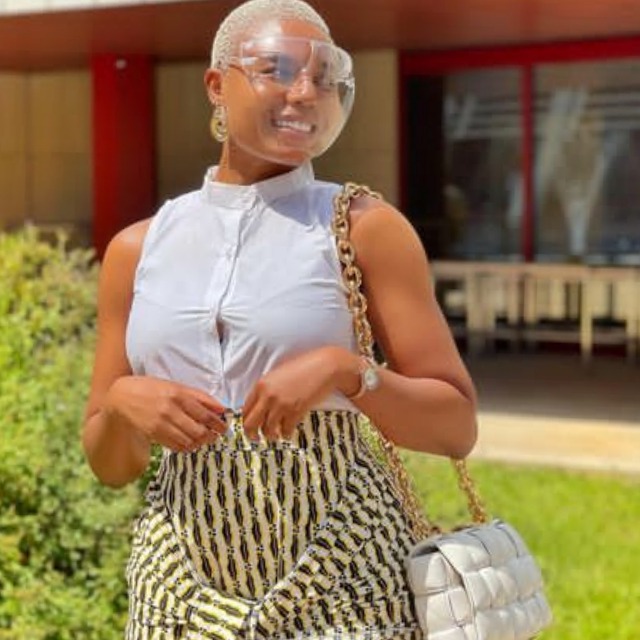 Nancy is a native of Edo State, she was born on 17th December, 1991. She will be 30 years old by December. Nancy Isime is truly an entertainer, she is an actress, a TV presenter and a model.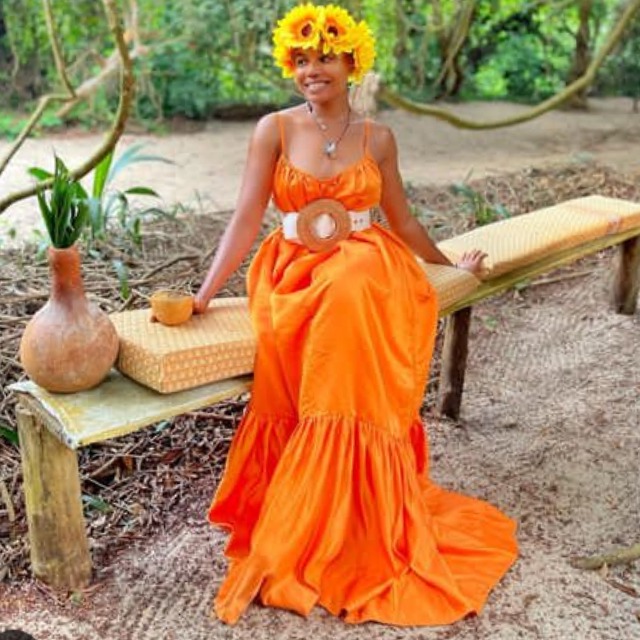 Some hours ago, Nancy took to her Instagram story to post a pregnant video of herself.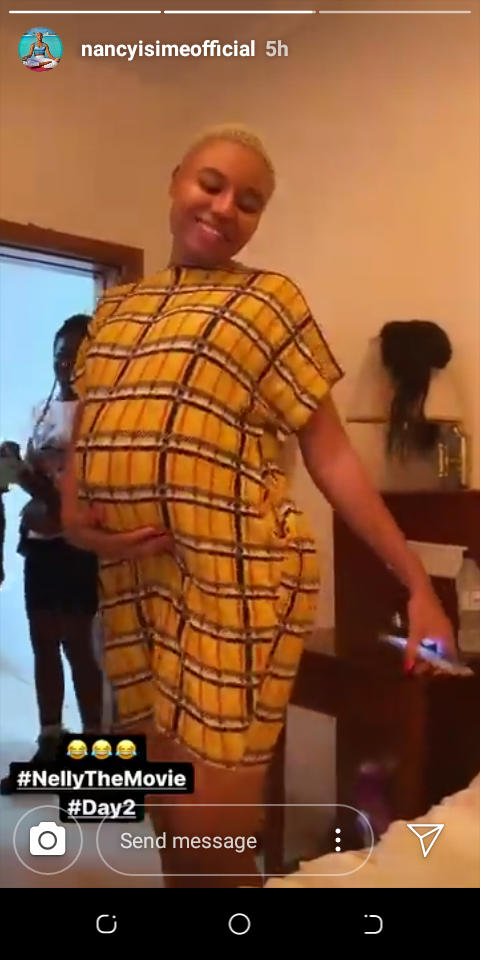 In the video, she called another Nollywood actor to come in view of the camera. When he came, She is heard telling the guy that the pregnancy is his. The actor is seen laughing, he just kept laughing and laughing.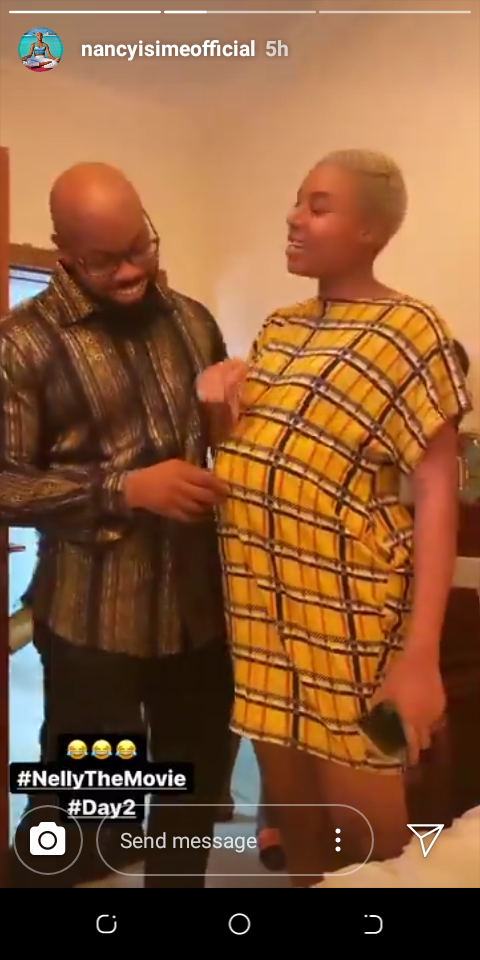 These are some of the things she said to the actor.
"Can you see the head, it's the same. Like you can't even deny this pregnancy cause it's yours...see the head..from Belle I don already know".
she said the actors head is the same with the head of the baby she is carrying in her Womb.
Its obvious they are at a movie set because there are other people seen at the background with sheets of paper that's probably their script. People are heard laughing at the background as well.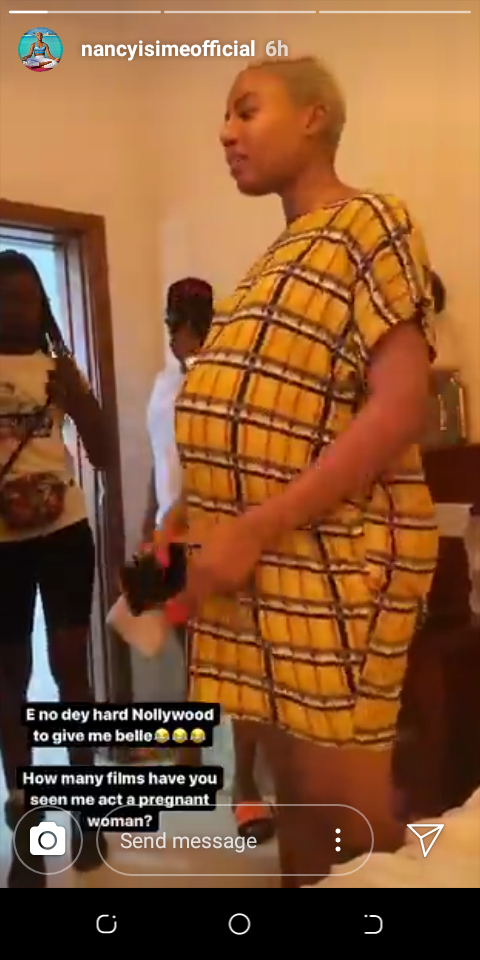 It seems the pregnancy is fake probably one of the costumes for the movie they are filming.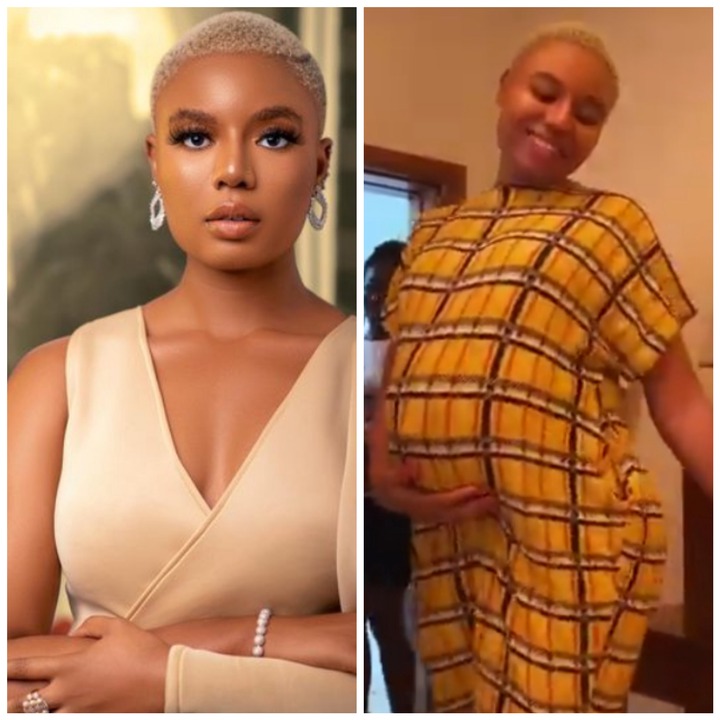 Content created and supplied by: VickydeVoice (via Opera News )