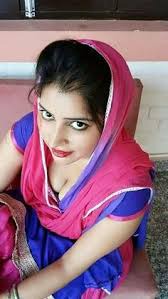 Esther stayed at the cafeteria for a while. She thought Jacob would come back to apologize for his act, but she was wrong. "Unbelievable! So this guy doesn't really care about me, does he?" she said to herself.
She watched as some passengers came in and out of the motel. "Hello Esther" someone said. Esther turned to see who it was. It was a young man whose face looked familiar. "Hi, do you know me?" Esther said. "Yes I think I do Aren't you a first year student studying medicine at the university?" he said.
Esther answered "Yes indeed I am. Ohhh, I think I have seen you at the university". "Correct! My name is Brian, you and I are actually in the same class. I usually see you with your friend Angela" Brian said.
Esther felt rather ashamed that she didn't even know his name.
Esther: I am sorry; our class is so big that it is practically impossible to know everyone
Brian: You are definitely right. We have about 100 students. So, are you going back to school now?
Esther: Yes, I am. I was just taking some rest before continuing the journey. Where do you live?
Brian: In Manif, a few kilometers away from this place. And you?
Esther: Oh, I actually have an aunt who lives in Manif. I hear it's a very good place, I am from Gemba.
Brian: Yes, it's a touristic area and we have a lot of spectacular sites. Gemba is quite far hun! Are you in one of the big buses?
Esther: No, I am travelling in a private car.
Brian: Good. I would have asked you to come with us because my dad is the one driving. He's right over there talking to some of his friends, He owns this motel.
Esther: Wow! That's nice It's a busy area.
Jacob came down and found Esther discussing with Brian. He looked at them with a proud look and said "Hey baby, what's up? I can see that you have already made friends around here", Esther was ashamed. "This is my colleague from university" she said as she stood up to leave. She turned to Brian and said "Ok Brian, See you at school then. Safe journey", "Safe journey to you too Esther" Brian said.
Jacob took Esther by the hand and went to the car. Brian starred at them as they went. They started off the rest of the journey. Esther was waiting to hear Jacob's apology, but it was in vain. Jacob seemed not to be bothered by what had happened.
He drove at a high speed, moving his body to the rhythm of the music he was playing. Esther watched the scene in total dismay. Jacob brought up discussions that made no sense at all to Esther. She imagined how she would survive with such a man as a husband.
The journey finally came to an end. They arrived at the university and Esther directed Jacob to her hostel. The university was slightly crowded as many students had not yet resumed. Before they could come out of the car to bring down the luggage, Jacob looked at Esther and said "Hey my love.
Since we are now engaged, there should be a symbol of our engagement. Here! give me your finger. You need to wear this all the time to signify our union" He got a ring from his pocket and gave it to Esther. It was a beautiful silver ring.
Esther did not know what to do. However, to avoid any dispute with him, she reluctantly stretched her hand as Jacob put the ring on her finger. "Very good baby, Your finger looks nice with that ring" Jacob said.
Jacob helped Esther to carry the luggage to her room. She noticed that the door was not locked "Oh God! I hope these girls are not here already!" she thought to herself. She was definitely right. Janet and Naomi were already back. "Heee, look who's here! It's Madam Pastor herself" Janet shouted. Naomi ran to give Esther a hug. When they both saw Jacob coming with the luggage, they both stood still, wondering who he was. Esther just smiled and said "Hello ladies. I hope you enjoyed your holidays"
Janet shouted "of course we did. But I can see that you enjoyed it more than us" she turned to Jacob and asked gently "Hello there. Are you Esther's brother?". Esther got nervous. She tried to hurry up so that Jacob could leave the room, but Jacob went to Janet and said, stretching forth his hand to greet her "Not really. I am actually her fiancé.
My name is Jacob". Janet and Naomi screamed "Oh my God!". Jacob laughed "Why are you so surprised?" he said. Naomi answered "Because we never thought Madam Pastor can even look at a man". Janet added "Yes indeed. Well except her good friend David. They seem to be very close though. He's the only man we've seen her talk to".
Esther was now getting angry. She held Jacob's hand tried to bring him out of the room, but Jacob said gently "Esther, please get the remaining bag from my car. My hands are quite painful because of the long journey. Let me rest here a bit" Esther hesitated in anxiety. She moved to and fro just to hear what Naomi and Janet would say, but they all kept quiet. When she came back, she found them all laughing as Jacob led the discussion. "So that's it my dear ladies.
I am planning to travel to the US very soon to get the car then it will be shipped to this place. I am also planning to get a small car for my dear Esther" Jacob said. Naomi and Janet looked at him in admiration. "Wow. Esther you are a very lucky girl" Naomi said. Esther gave a fake smile "Thank you" she said.
Jacob stood up and put his hand around Esther's waist "Well ladies, it has been a pleasure meeting both of you. I need to go to the hotel now. I will be spending three nights at the TownHall hotel before finally going back. I wish you both a wonderful second semester. Please have this for a drink" he said. He pulled out a bunch of money and gave about 100 Dollars to each of them.
Naomi and Janet opened their eyes wide "Wow, thank you so much" they said. He held Esther's hand and they were about to leave the room, when suddenly David walked in. "Esther, I was told that you are b.." he failed to finish his sentence when he saw Jacob tightly holding Esther's hand.
Esther didn't know how to react. She wanted to give him a hug, but she didn't want Jacob to suspect anything as he might inform her parents. "Hello David, Nice to see you. How are you doing?" she said, trembling and trying to remove her hand from Jacob's hand.
David smiled as usual "I am doing fine my friend. Welcome back, My colleague at the dispensary told me that she saw you entering the hostel, so I came to see if you needed any help" David said.
Jacob interrupted them "Well, as you can see my friend, Esther is well taken care of. As her fiancé, I made sure that she arrives safely and that nothing stresses her" he then turned to Esther and said "My baby Esther, are you going to do any introduction?".
Esther felt like digging a pit and falling into it. She was so disturbed that she was literally shaking. "er-er-er-er, This is David my colleague. He is studying Economics and …." Jacob laughed "Hahaha. Economics! What a boring subject. We have so many economists in this country that can't even elaborate a good strategy to curb the level of poverty and suffering that the populations are going through.
People need to stop doing certain courses. Like me for example, I did proper Banking and then had a Master's degree in Business Management in London. Look at me now, a young man occupying the position of Branch Manager. Economics! Pfff". Naomi and Janet laughed hard at these words, while Esther kept starring at David to see his reaction.
David felt so hurt, but he pretended not to be. He put on his usual smile and said "Wow, congratulations on your success my bro. It's always good to see young people who have made it in life. Just pray for me to that I can succeed in my career too". Jacob felt like an idiot. He looked at Esther and said "Darling, let's get going now. I need to check in the hotel and have some rest.
Make sure you always pay attention to your finger. The ring on it is quite expensive. I bought it out of love for you". David looked at Esther's finger and smiled "Congratulations Esther, you deserve the best. I am very happy for you" he said. Esther did not answer. Jacob took Esther by the hand and they left, David also went back.
"Do you really have to talk about money any time you are in front of people? And did you really have to make David feel so bad about the course he is taking?" Esther said angrily as she escorted him to his car.
Jacob didn't mind "Forget that thing my dear! What I was saying is the simple truth. By the way, I will pass by tomorrow evening so that I can show you around town. We can go and have dinner at a very nice restaurant close to the beach" he said.
After he had left, Esther went back to her room, feeling rather sad. She couldn't believe what was happening to her. She did not feel like entering the room because of her noisy roommates. But she was tired and needed to rest. She entered the room slowly.
"Hmm, Esther! So you decided to get engaged without even letting us know hun? Who could have thought you can even look at a man? The caterpillar has now become a butterfly" Janet said. Naomi added "Yes indeed, Jacob is really hot. I wonder where you got him from!". Esther shook her head, took her toiletries and went to take a bath.
Janet clapped her hands "Eheeee! Wonders shall never end! How did that handsome young man get to fall in love with such an old fashioned village girl?" she said "I am definitely shocked too. I don't even know what to say. The guy is so hot and very successful. I have been looking for such a man for so long. Someone I am sure of spending my life with.
I am tired of all these old fools who have already lived their lives and only want to use our bodies for their satisfaction" Naomi said. Janet became serious and nodded her head" You are right my dear, I am in the same boat. I need a rich young man to get married to" she said.
TBC
Content created and supplied by: RAY-MONEY (via Opera News )
Opera News is a free to use platform and the views and opinions expressed herein are solely those of the author and do not represent, reflect or express the views of Opera News. Any/all written content and images displayed are provided by the blogger/author, appear herein as submitted by the blogger/author and are unedited by Opera News. Opera News does not consent to nor does it condone the posting of any content that violates the rights (including the copyrights) of any third party, nor content that may malign, inter alia, any religion, ethnic group, organization, gender, company, or individual. Opera News furthermore does not condone the use of our platform for the purposes encouraging/endorsing hate speech, violation of human rights and/or utterances of a defamatory nature. If the content contained herein violates any of your rights, including those of copyright, and/or violates any the above mentioned factors, you are requested to immediately notify us using via the following email address operanews-external(at)opera.com and/or report the article using the available reporting functionality built into our Platform See More