Laughter is good for the body and soul, it relaxes the muscles and stabilise the blood pressure that is why people tend to go close to those who make them laugh and have have fun. Our daily activities cause so much stress for us that the best thing we can have when we return from the day's labour and toil, is some comedy video or any comic materials that can make one to laugh. Most of these comic materials are scattered all over social media In form of movies, books, memes, short videos, or write ups.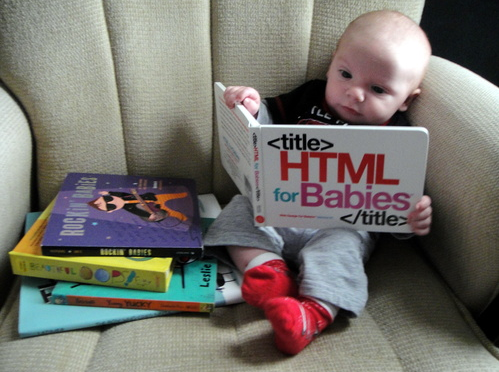 As usual I was scrolling through social media while relaxing on a sofa and stumbled upon this funny meme that got me laughing out loud. I had burst into laughter upon seeing this meme and decide to come and share it with friends on opera news believing that it will crack them up as well. The meme is about a baby sitting near stacks of book while struggling to read a big text book that is obviously beyond his understanding. It was posted with an equally funny caption that states,
"When Employers want Ten years of Experience before you clock 20"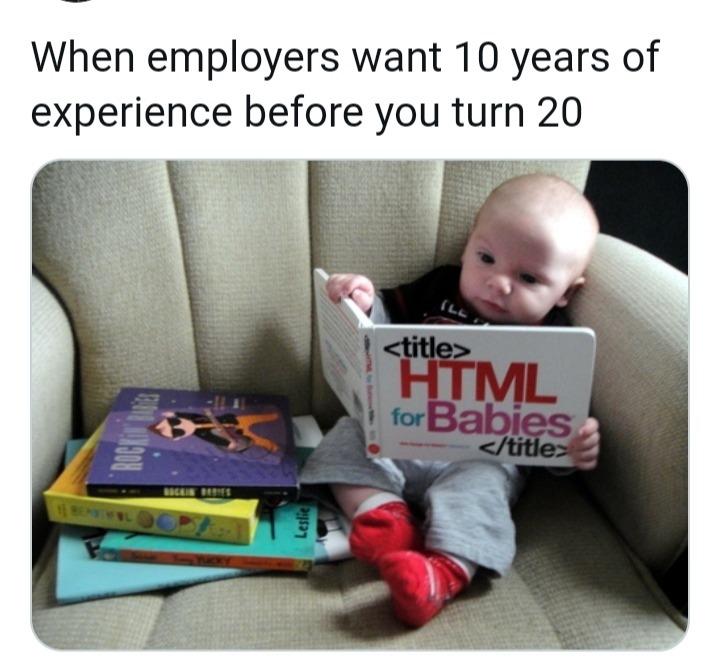 We all know how employes always request for many years of work experience when you are seeking for a job, knowing fully well that it is very difficult for one to graduate from school on time let alone to acquire such amount of experience at the time. Hence the reason why the baby has decided to start gathering his own experience now as a baby before he clocks twenty. You can see how serious the baby is while reading the book, who knows if he has a single clue of what is written there or just feeding his curious eyes. Well i Can't tell.
Drop some comment on the comment box If you found this funny enough to make you laugh.
Content created and supplied by: Miraclemedia (via Opera News )