The 4th of February 2021, marks the 47th birthday of a renowned Nigerian movie director, actor and politician Desmond Oluwasola Elliot. Desmond Elliott was born on the 4th day of February 1974, in Lagos State, Nigeria.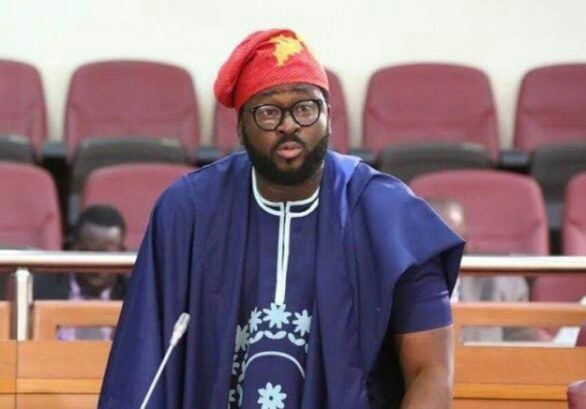 He obtained a degree in economics from Lagos State University, LASU in 2003 before going into acting. Today he has acted hundreds of movies and clinched numerous awards. He has been married to Victoria Elliott for over 17 years and their marriage has yielded four children.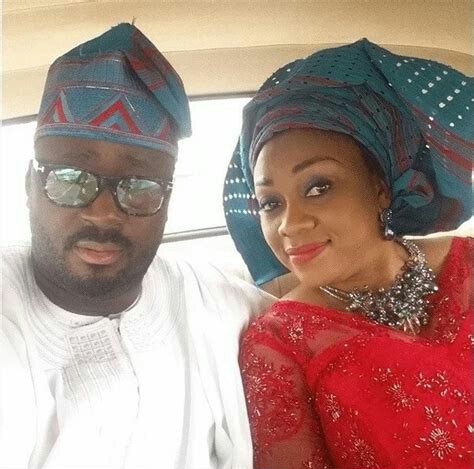 Desmond Elliot and his wife Victoria Elliot.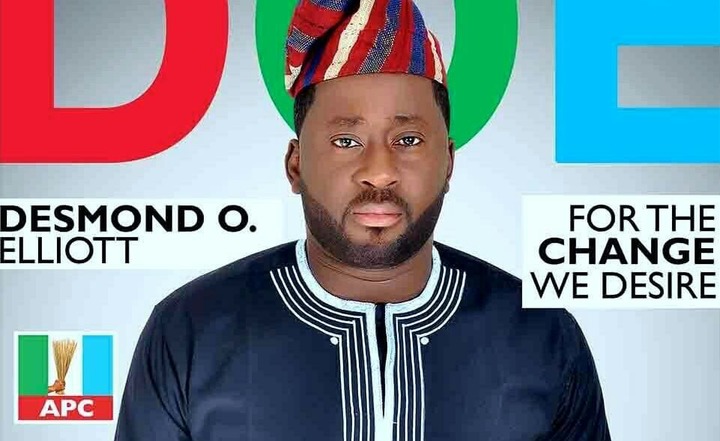 Desmond Elliott dived into politics and ran for Lagos State house of assembly in 2015, and won. He is currently the House of Assembly member representing Surulere constituency on the platform of APC. His victory in the 2015 election raised a lot of hopes in the fact that someone from a younger generation joined the Nigerian politics.
Desmond Elliot has carried out a number of notable projects since he assumed office and they are listed below.
1) Free computer training for students in Surulere.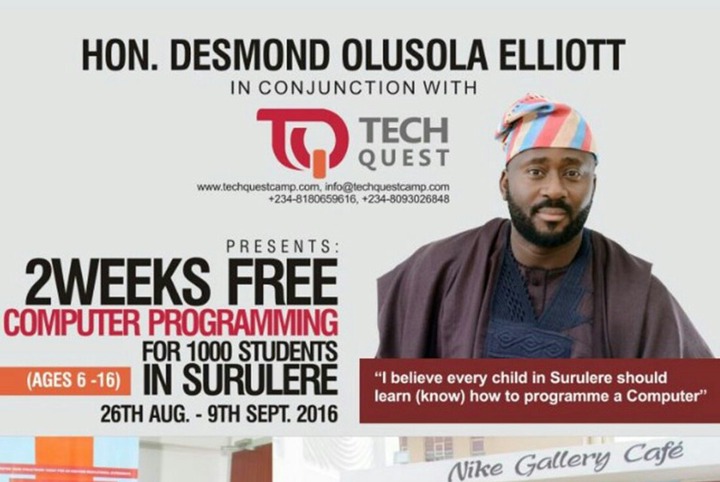 In 2016, Desmond Elliott held a two weeks free computer training for kids between the ages of 6 and 16 in Surulere.
2) A biofil toilet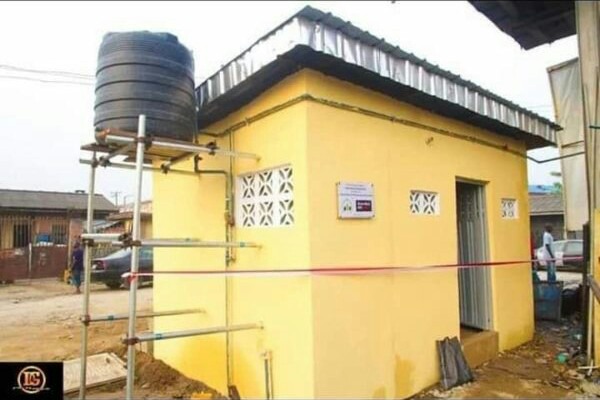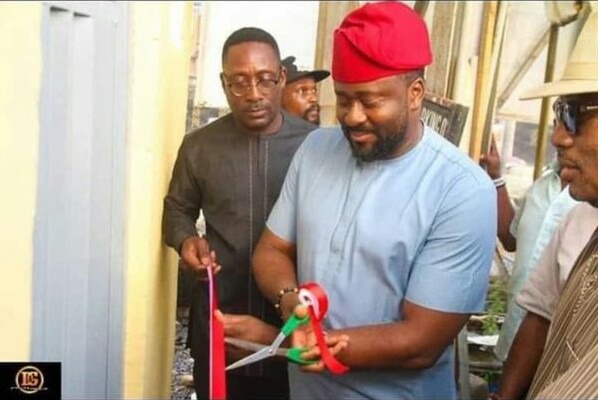 In February 2019, Desmond Elliot built and commissioned a public toilet that converts human feces to manure in Surulere.
3) A makeshift cleansing project in Surulere to help combat COVID-19.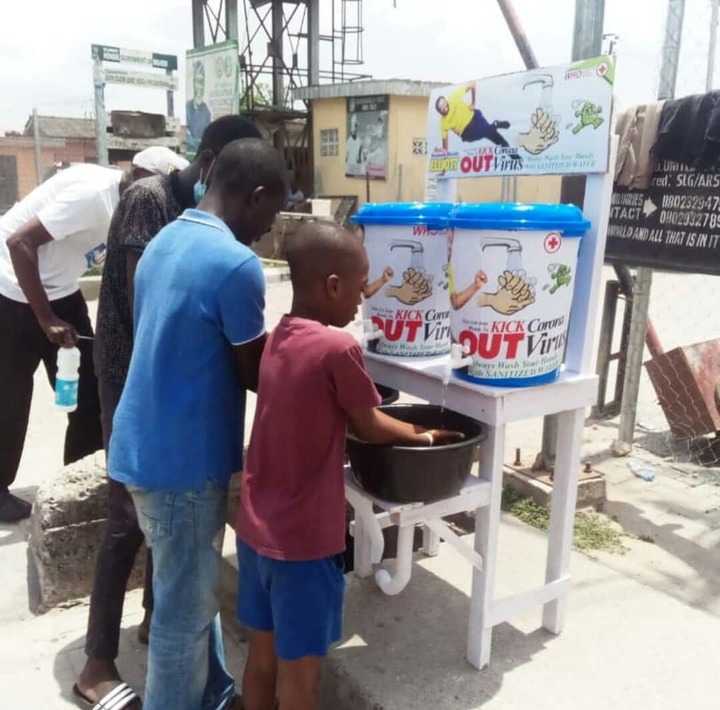 In March 2020, he provided hand washing buckets and bowls in Surulere to help reduce the spread of COVID-19.
4) A pedestrian bridge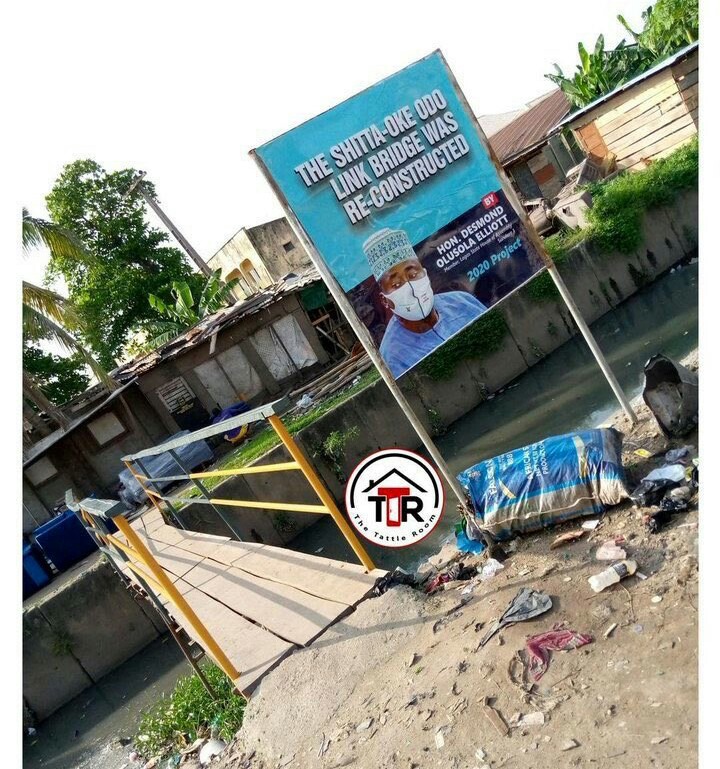 Happy birthday to the law maker, wishing him many more years of fruitful service to humanity.
Content created and supplied by: Prestigeworldwide (via Opera News )