Some jokes really never get old, below are some pictures I compiled from as far back as 2017 that are still extremely funny.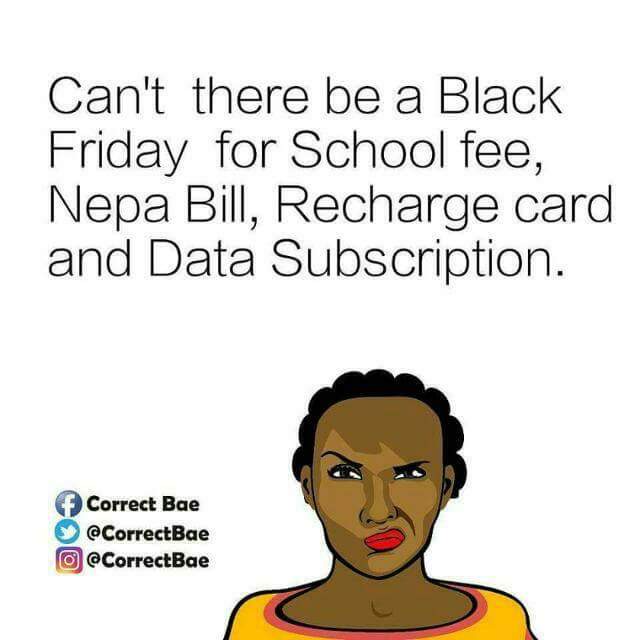 This first picture is gotten from correct bae, Here she's requesting for a black Friday on school fees, recharge card, light bills and the rest, believe me, it would be a really welcome development. Hahaha.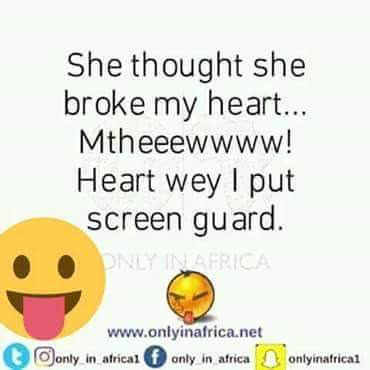 Here's a meme, ridiculing a girl who thought she successfully hurt a guy, well according to him, his heart cannot be broken as it is well covered with a screen guard.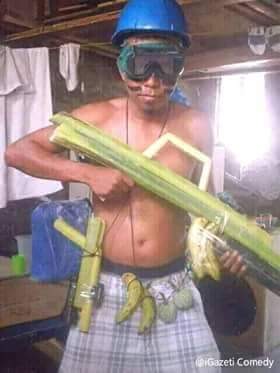 Here's a very funny guy dressed up as an indigenous soldier, but instead of actual weapons, other materials are used to replace it.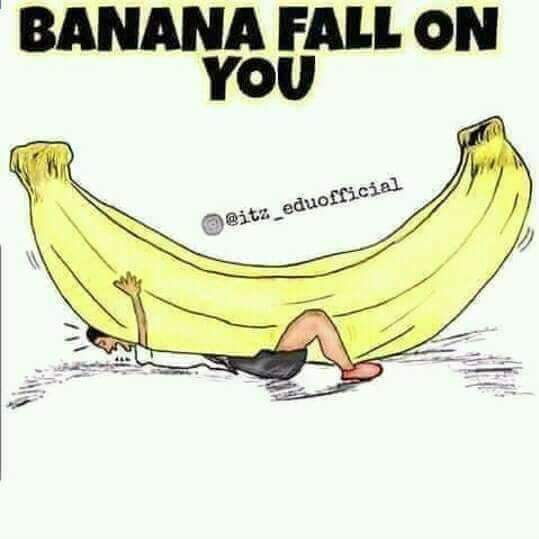 Davido's banana fall on you song is a proud sponsor of this meme, what if on actual bases a real big banana fell on you, scary I must say.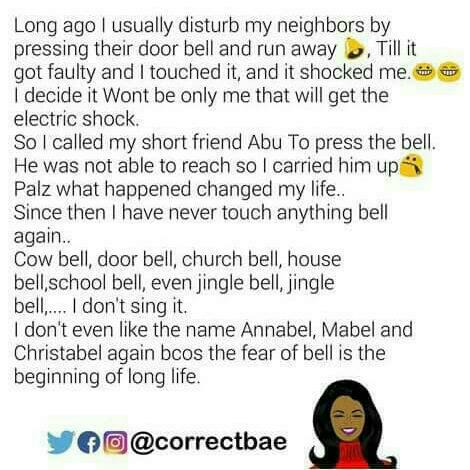 Lol here's another funny meme too.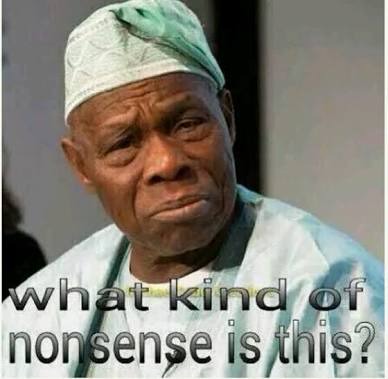 And lastly a meme of former president Obasanjo.
Content created and supplied by: SirPee... (via Opera News )