A Nigerian man, Ezenwa who is from Igbo tribe has attracted a heart touching comment from his white wife after refusing to buy her flower.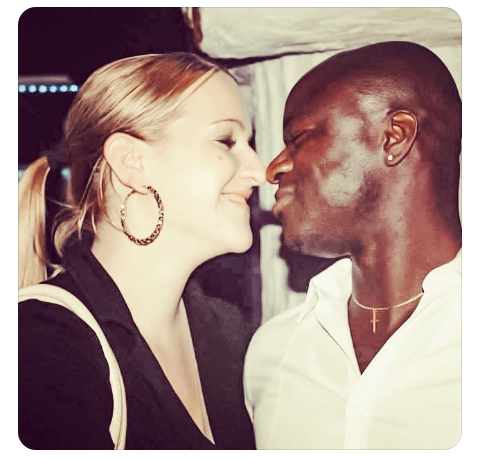 The White Lady who changed her name to Nwanyi Ocha posted a picture she took with her Igbo husband. She narrated how her husband refused to buy her flowers till now.
The lady said that she became upset and wondered why her man is not perturbed by her desire.
According to the Lady, she said that her husband Ezenwa told her that he will not buy a flower for her right from the day they met. She added that her husband Ezenwa stood on his word and never bought flowers for her.
However, she got offended by her husband"s decision but later found out that true love is not in flower.
She said, "When we met, Ezenwa told me that he would never buy me flowers, and he never did up until today. I was upset until I understood that showing love is a 365 days project that can't be compensated with a one day gift".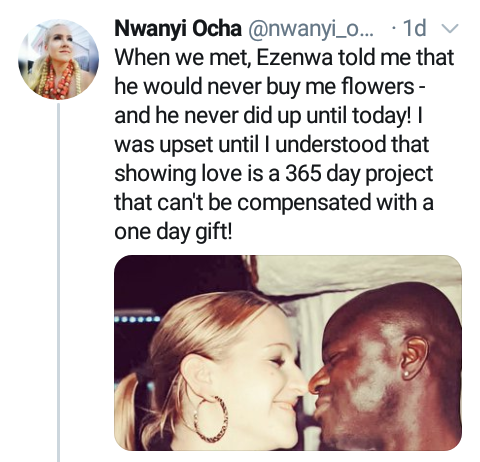 In showing appreciation for the love she is enjoying since she married her husband, she said, "I am grateful for all the love you are giving me my love, am blessed to be your wife".
A Nigerian man identified as I am Chidi, @Chidi91193803, commented, "It's common with most hard-core Igbo men like me. I don't like cosmetic love. When love is natural it goes beyond ephemeral effervescence. It was my wife who reminded me there was a Val yesterday. Yet I stay awake for them which flower can do. In nature, we have a real bond".
Ugochukwu, @UGOCH, commented, "I tried to explain the same thing to my wife who is from Russia, it resulted in something else. How I wish women will understand that Valentine's day is just a normal day like every day else".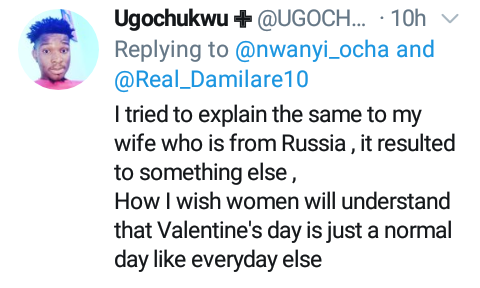 While Godson Green, @G in his reaction said "Nigerians don't give out flowers. We plant them. But the majority of us don't joke with those we love. 365 days of non-stop love"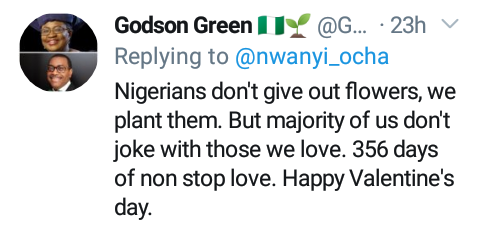 See other comments: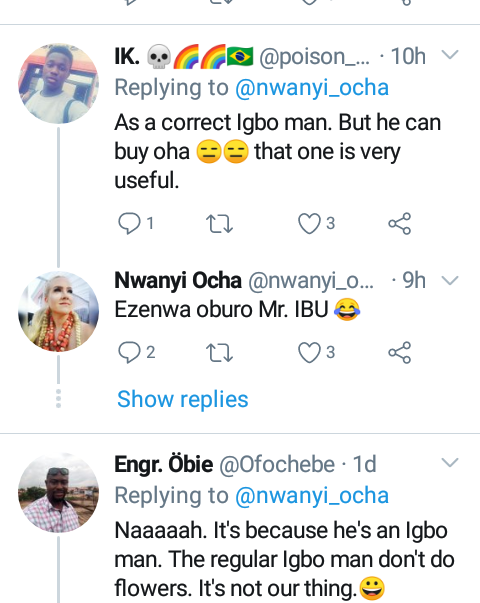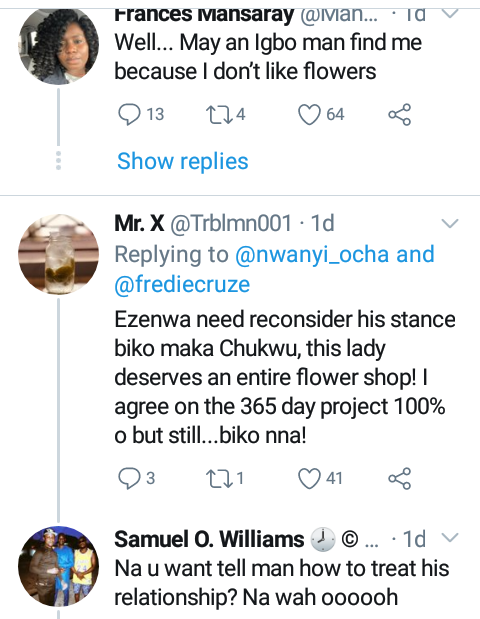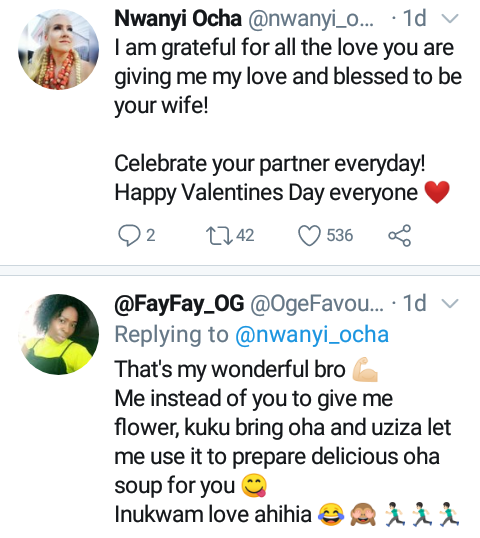 Content created and supplied by: Stormy (via Opera News )