Nigerian Orator, Reno Omokri has given his thought on what he thinks a good husband is. You get to see a man questioning the qualities of his wife when he can't even provide for his family. Sometimes, you have to consider your impact on the family before you criticise your wife. Are you doing the right thing to keep her happy?
In our contemporary society, marriage doesn't tend to last for a long period because of the Challenges faced by couples. Just like there are lot of problems surrounding marriages, avoid having financial problems. This could make you lose your woman! Even if she's not a promiscuous woman and sticked with you through "thick and thin", she's finally going to compromise.
Reno Omokri has addressed the issue of men going through financial difficulty and trying to replace it with affection. These are two different things! Of course, it's not that you shouldn't be caring or loving but you need to ensure that money aspect of you is not lacking.
Omokri said: "you can't be a bad husband and then complain that your wife is bad. A loving husband who is polite and worships the ground his wife walks on, but is broke, is still a bad husband because the main function of a husband is to provided not be nice.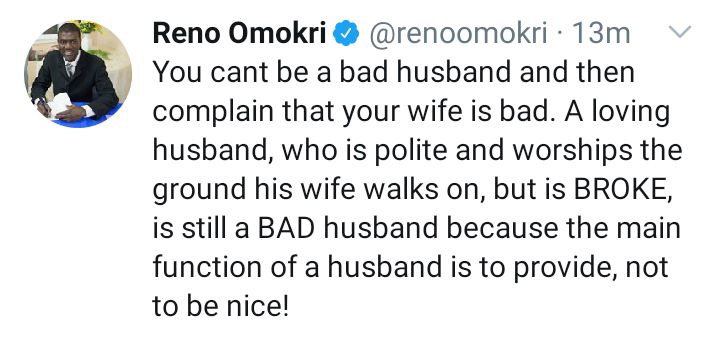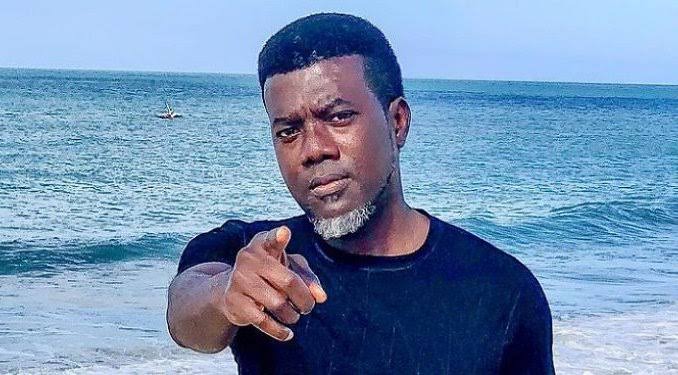 As the husband, you need to be in a good position to provide for your wife. However, some wives seem to be financially independent but that doesn't mean you should allow her foot expenses. I guess the right move is to be financially stable before getting married. Many might condemn this act but it's the safest way to be in control of your marriage and make a good husband.
Content created and supplied by: fijaborn2030 (via Opera News )