I Will Destroy You, Alex Ekubo Fires Back At Zubby Michael.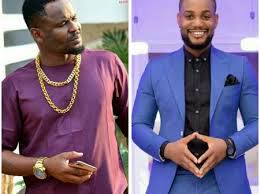 There's no word that is better than the word "FRIEND", who else would stand by your side till the very end. Who else would sit back and wipe away all your tears. Who else would bring a smile to ur face and Chase your fears. A friend truly is a miracle and one of a kind. It is one of the best relationships that you will ever find.
True friends stand by your side and don't ever leave you, they will fill your life with love and make sure you are never left blue. Friends mold your life and make it so much better than it already is, They flood your days with Fun, Laughter and never ending Happiness.
Loving and Caring Friends are hard to find, because they are just a few. Friendship is like a Ship filled with Angels, They calm the Sea whenever there's a storm. They help to sail across the roughest Seas, most of all They give you a Hug, when you think you're drowning.These happens to be the type of friendship between Alex Ekubo and Zubby Michael. 
 Alex Ekubo had replied his friend Zubby Michael on his Instagram post, According to him "I Will Destroy You" meanwhile, Azubuike Michael Egwu popularly known and called Zubby Michael by his Fans had earlier asked his friend Alex Ekubo to calm down else he will send his boys to kidnap him. 
See, (screenshots Bellow)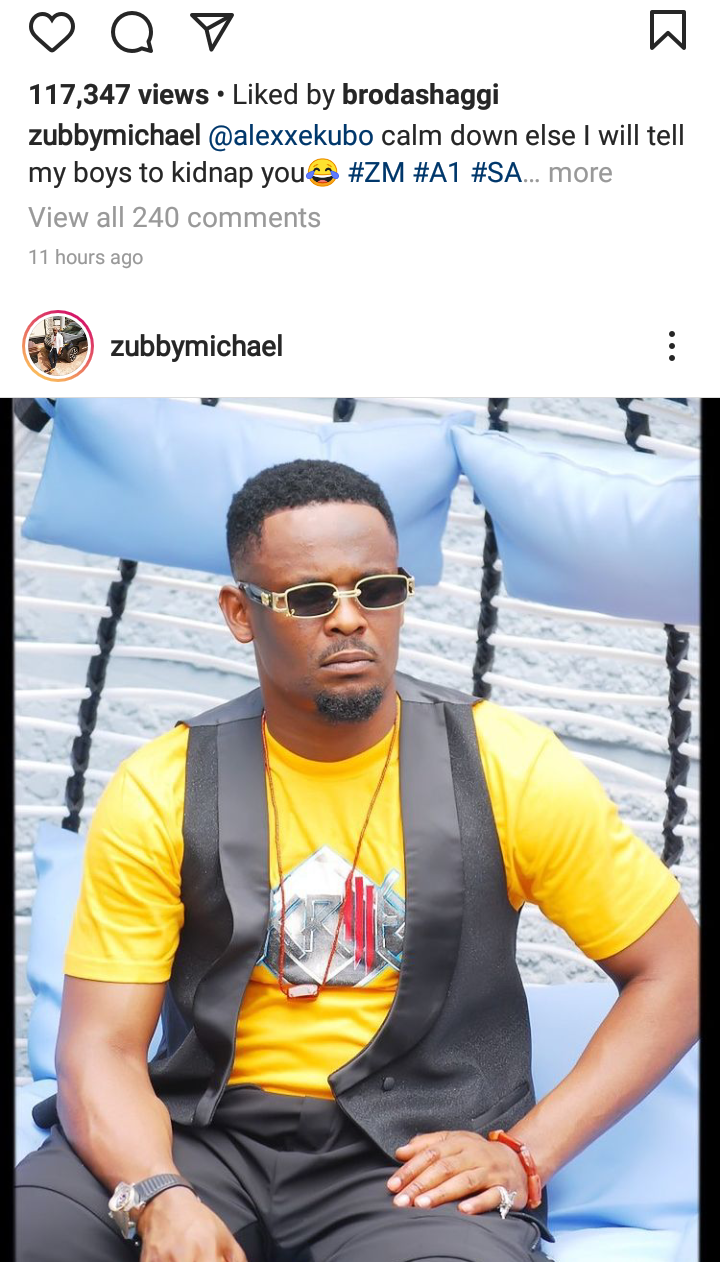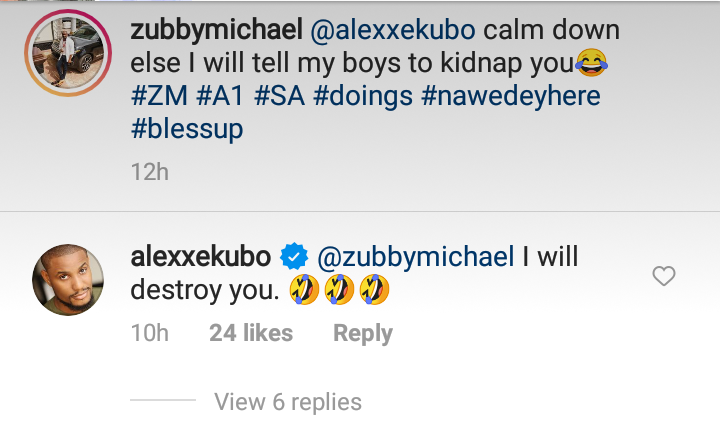 In his Post "Calm Down Else I Will Tell My Boys to Kidnap You". Alex didn't hold back but followed up with the a reply "I Will Destroy You" though with no bad intentions neither any dispute, or do you think there might be a Thesaurus between this two. We'll certainly find out
Content created and supplied by: Davidwrites77 (via Opera News )