If an adult is seen running inside thorns, if he is not chasing after something, then something is chasing him. Comedian Bovi is not finding it easy in the gym where he was seen exercising with singer Waje and other people. For Bovi to be lamenting and crying on Instagram, this shows that he is not finding it easy for him as he was seen with a fitness trainer during work out.
I never knew that there is a network and steady electricity in the grave until I come across Bovi's post where he said he is posting from the grave. He has bitten more than he can chew in the gym. His fans are on their knees praying for him that he won't die but lives.
Bovi has taken to his Instagram page to share the hilarious post that he is about to cross the final river to meet with his ancestors because he was exercising, his post got both celebrities and others laughing away their sorrow.
The motive for Bovi's fitness training is unknown. Some of his fans when they watched the video said maybe he wants to be the new James Bond. Who knows maybe he will be another Anthony Joshua, or he is preparing to face Tyson in a fight. The way he was seen in the video trying to use every piece of equipment that is available, the boxing and wrestling world should be at alert. When he is done with the training section he said he is ready to challenge the gala sellers before taking the next step.
Having six-packs is the desire of most men, but it is easy to lick honey but it is difficult to toys with hives of bees. The comedian Bovi was seen sweating profusely while he was in the gym with the fitness trainer Godson. He was lamenting that it is not easy to engage in gymnastic activities why he begged Godson to please tell his fans that he is saying the truth about how difficult it is for him during the exercise.
See his video caption

See reactions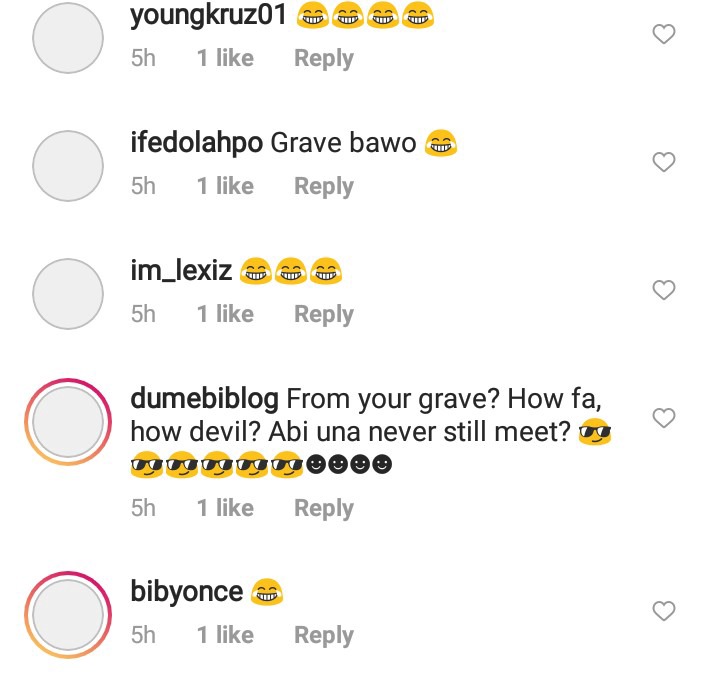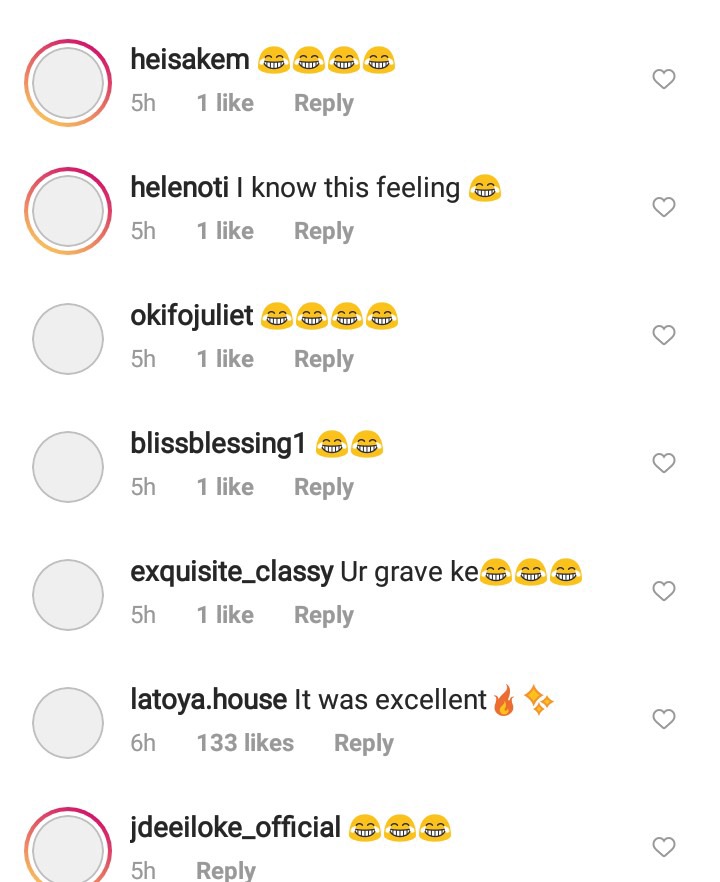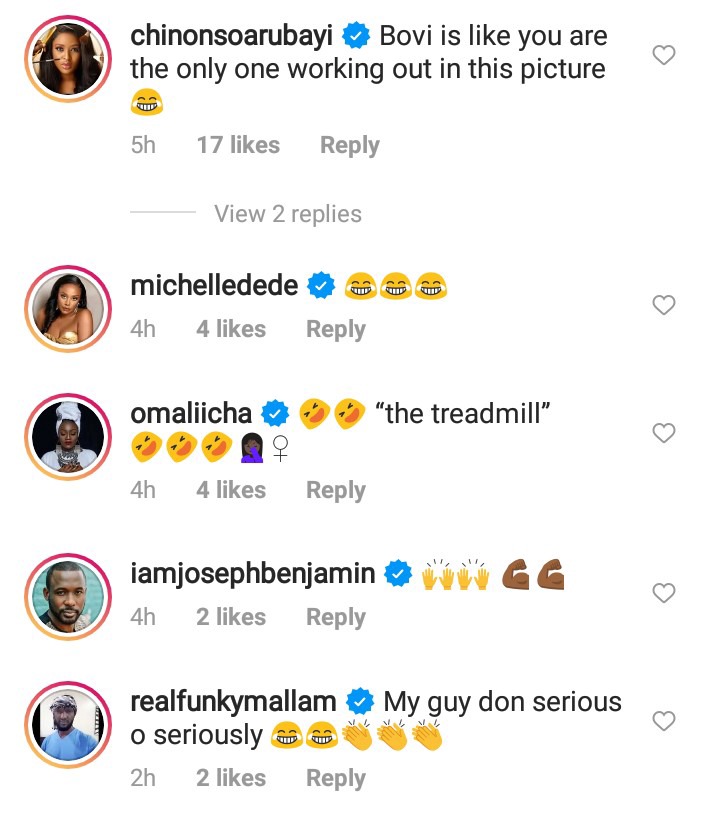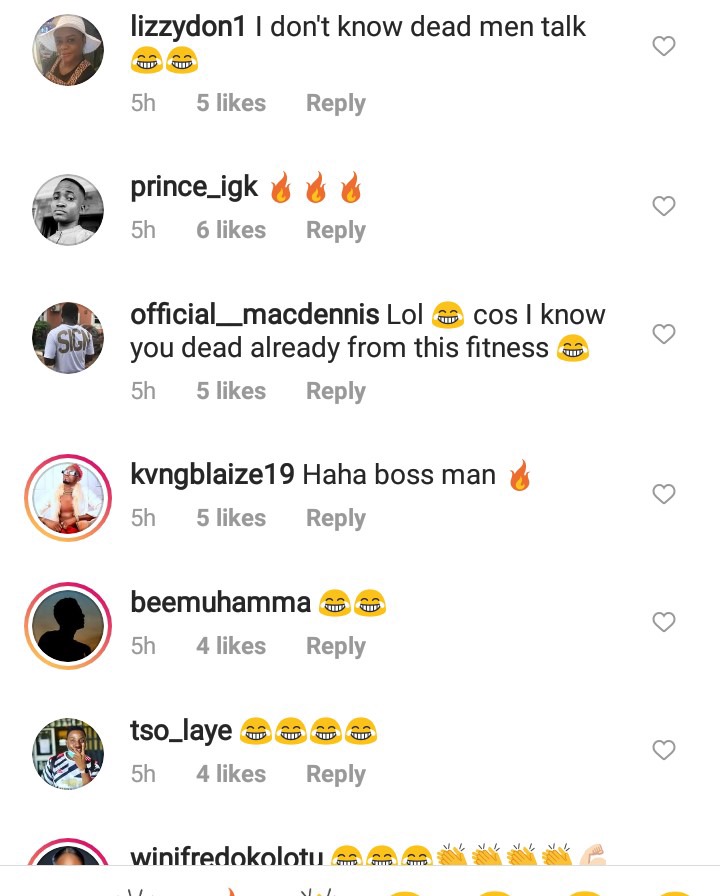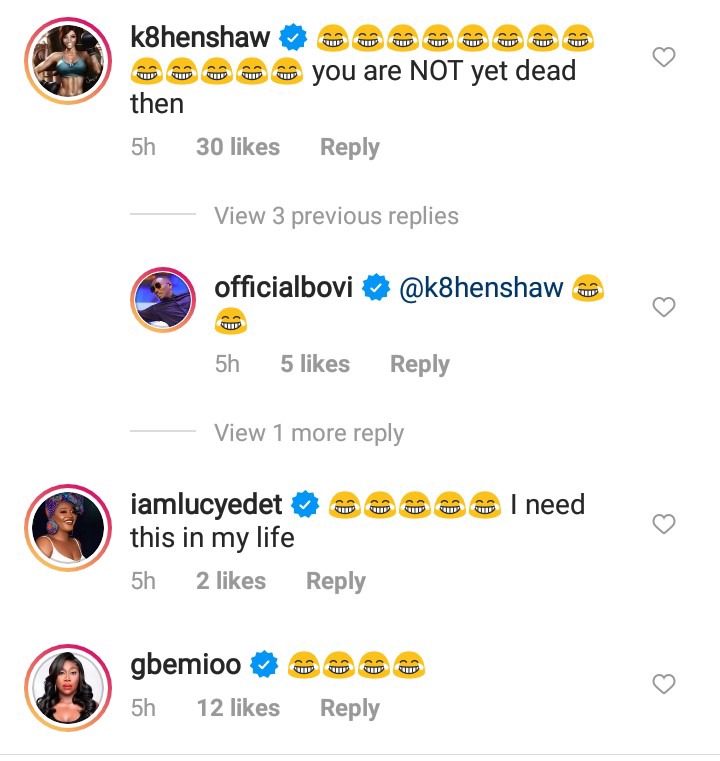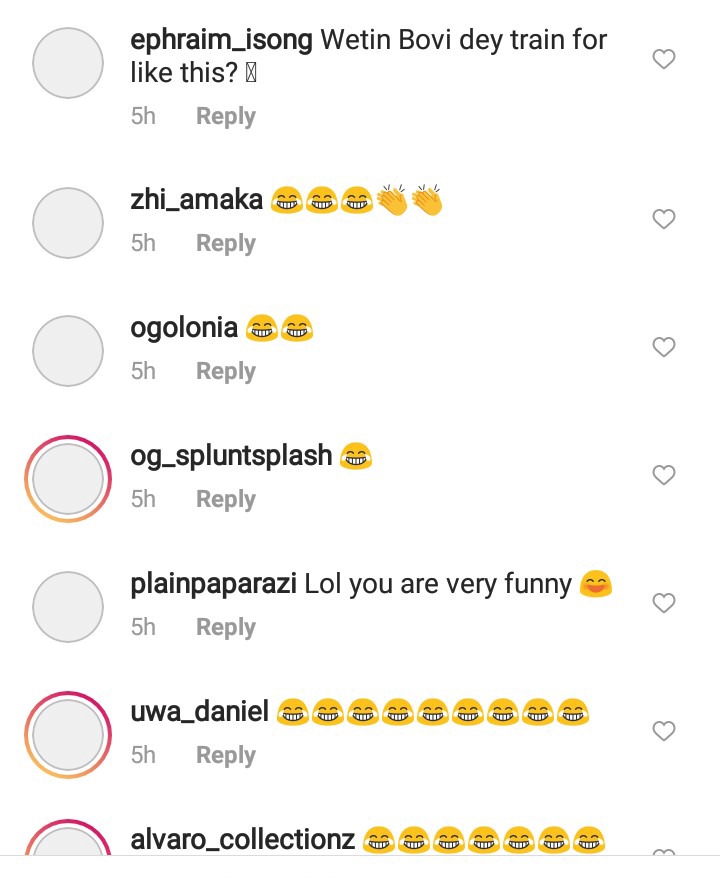 Photos from the video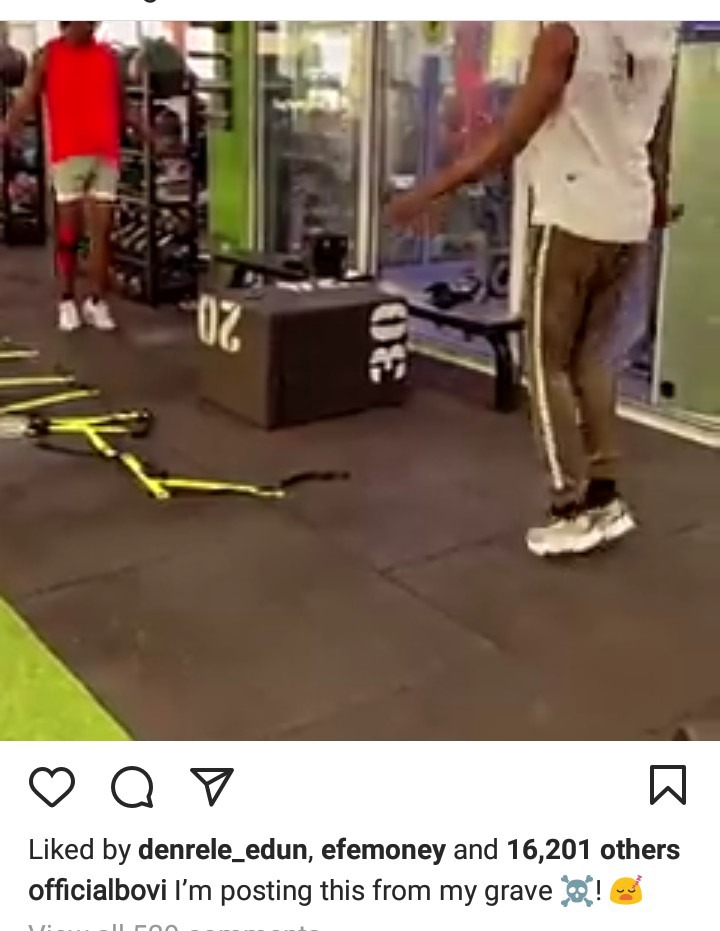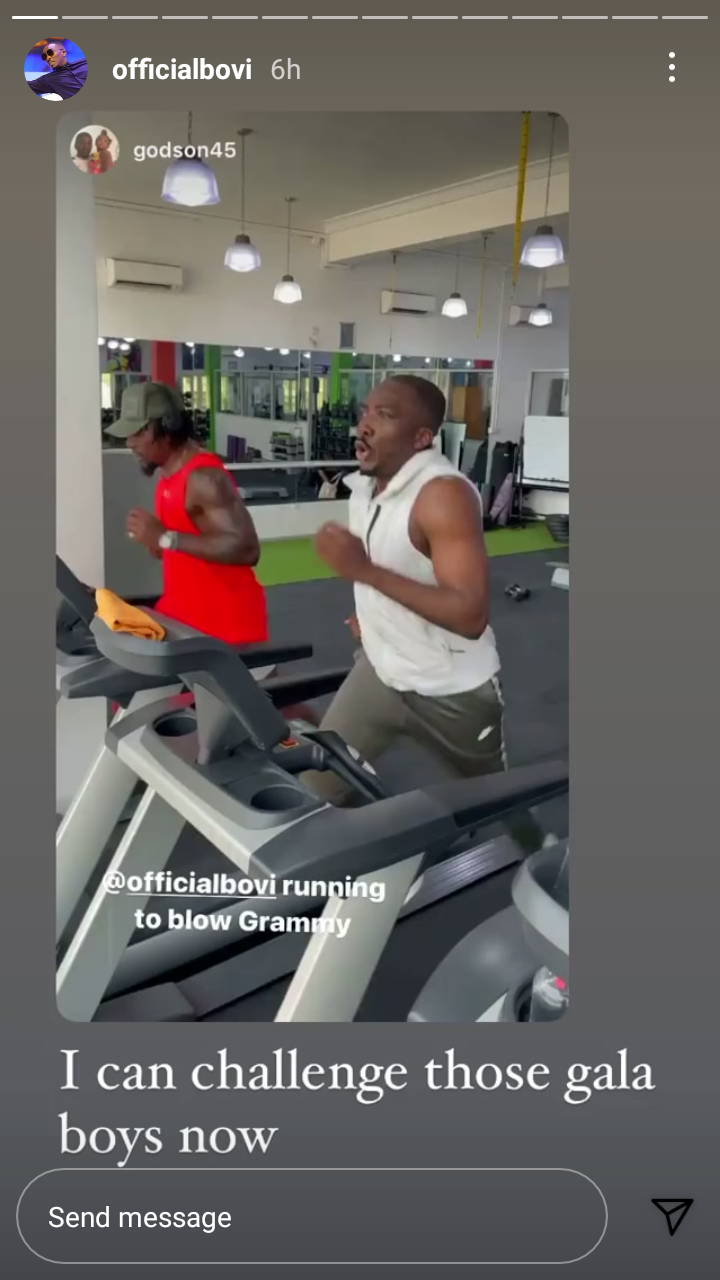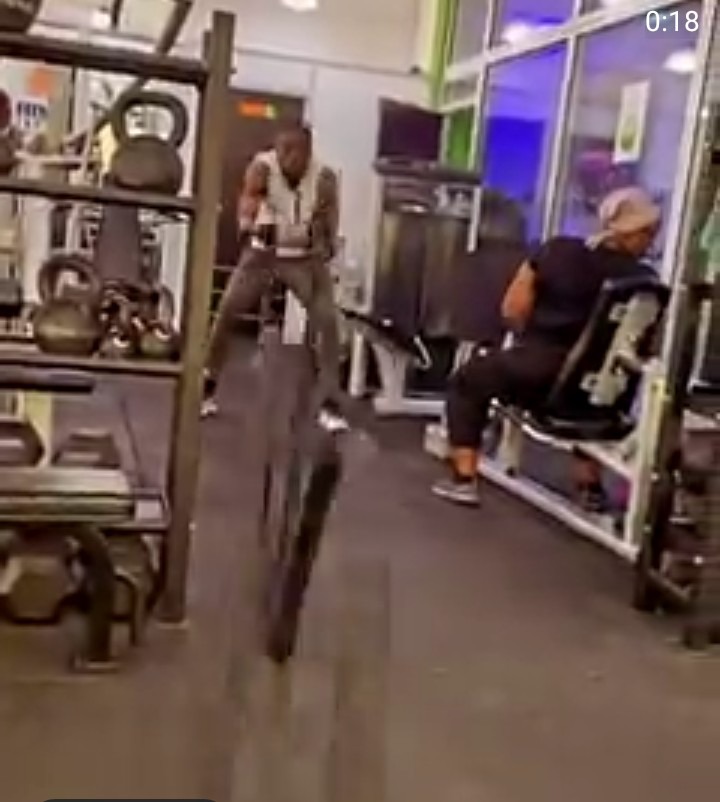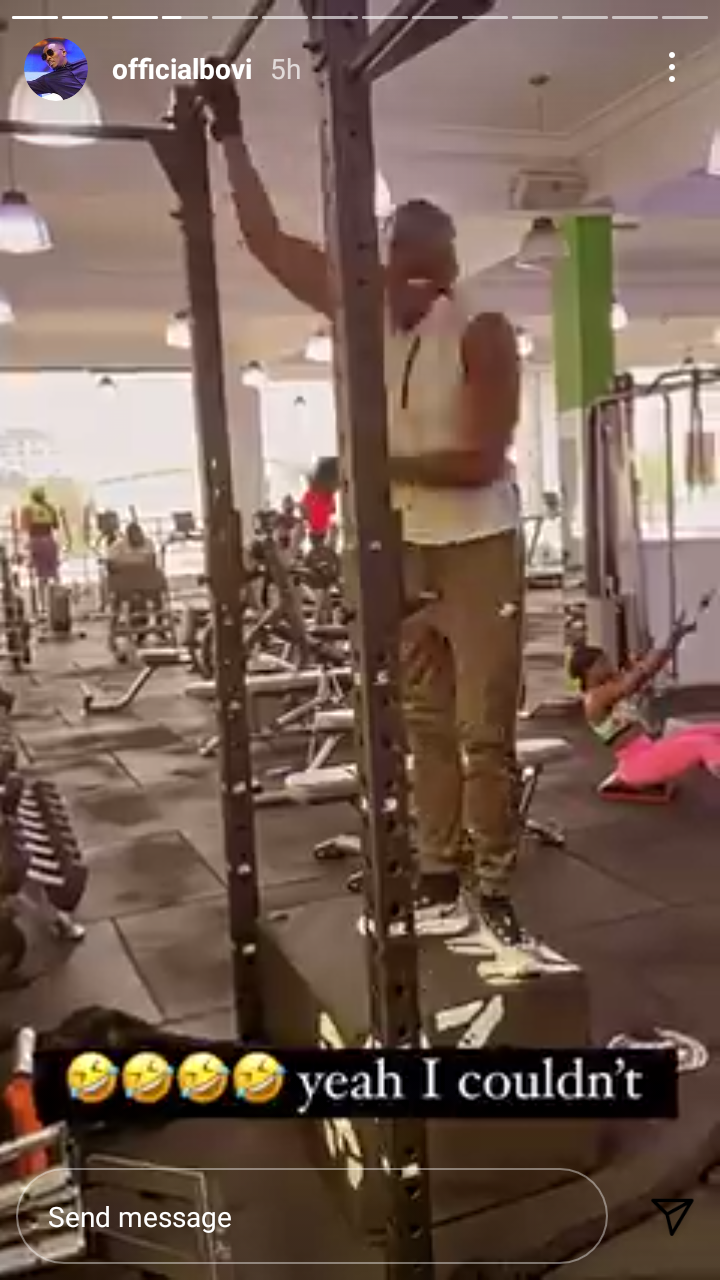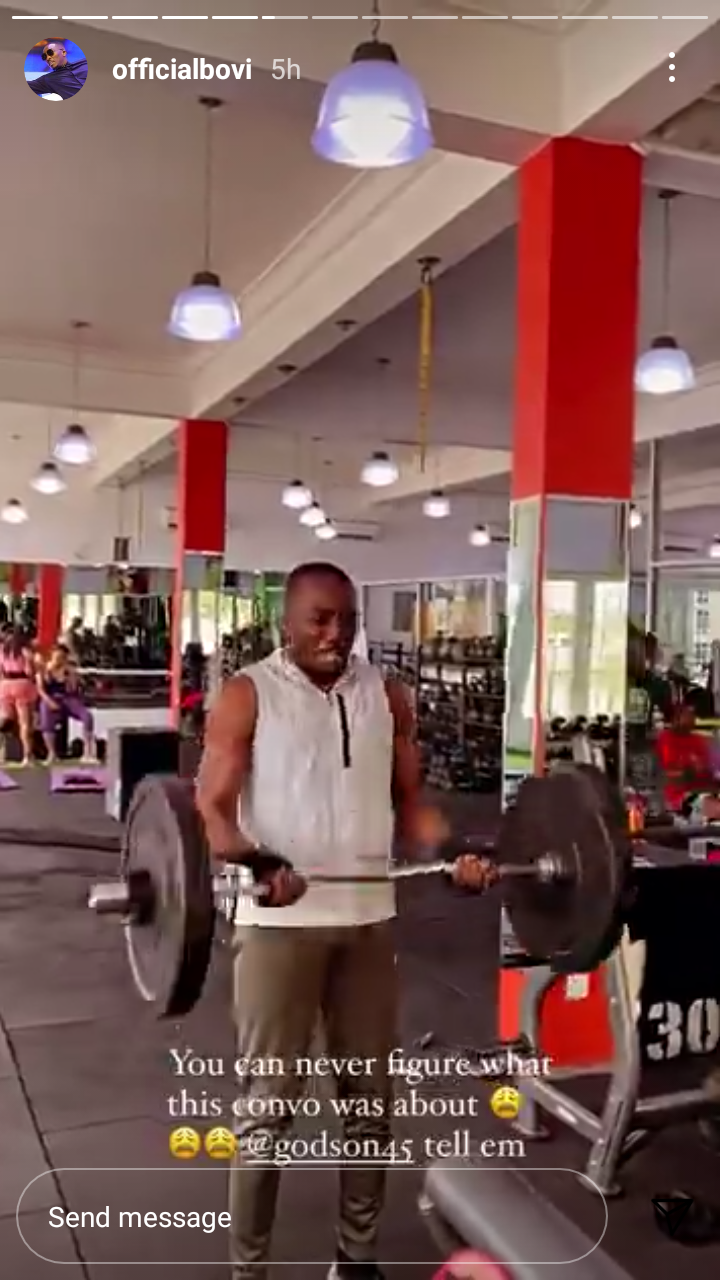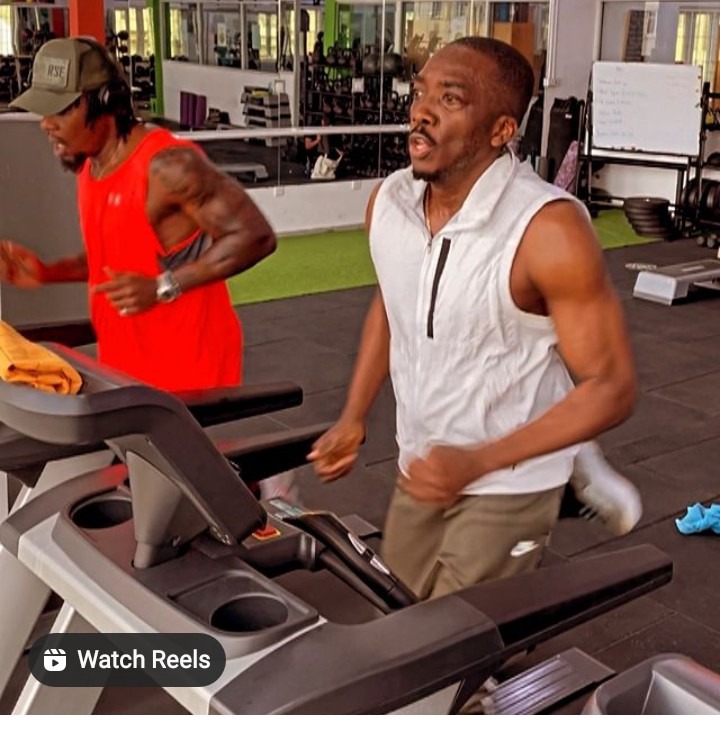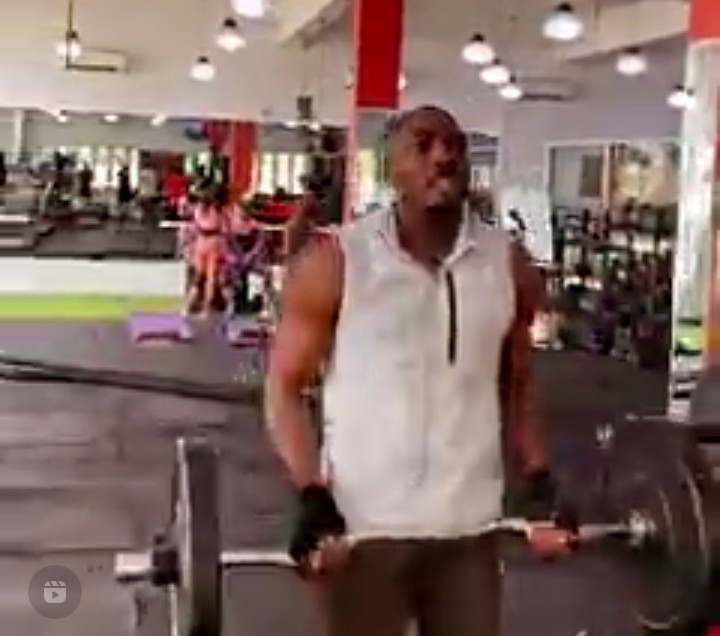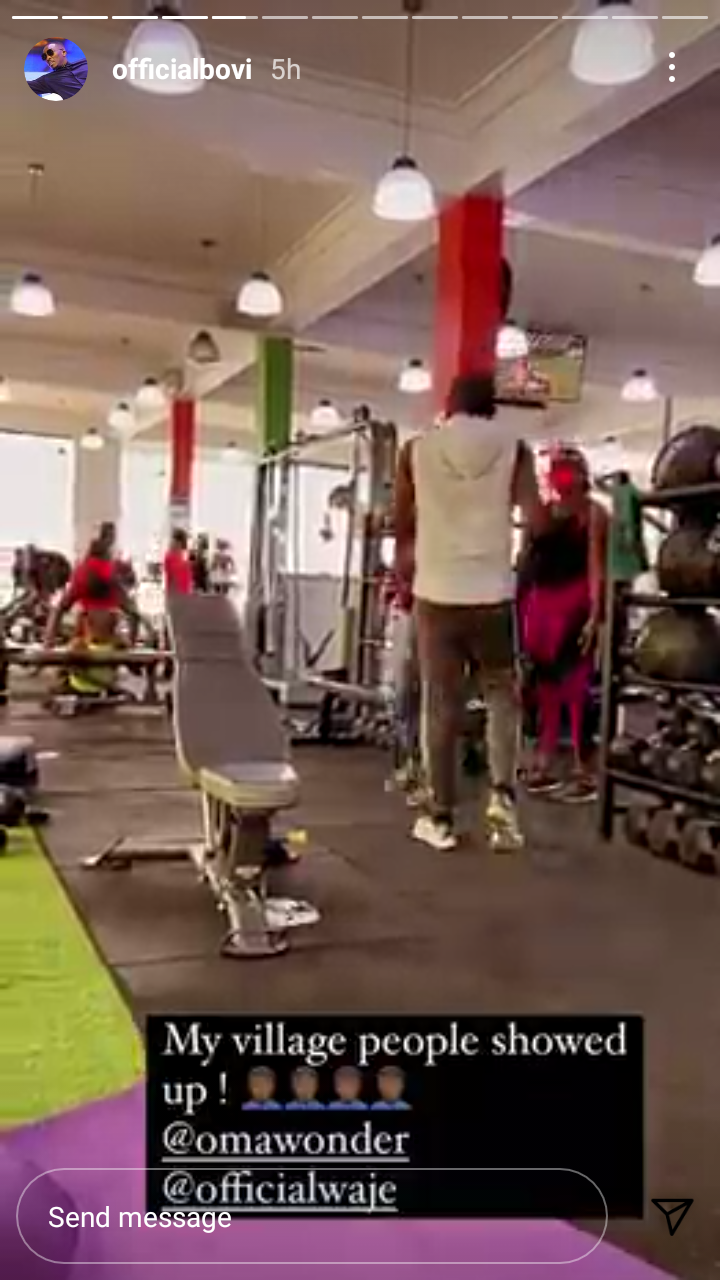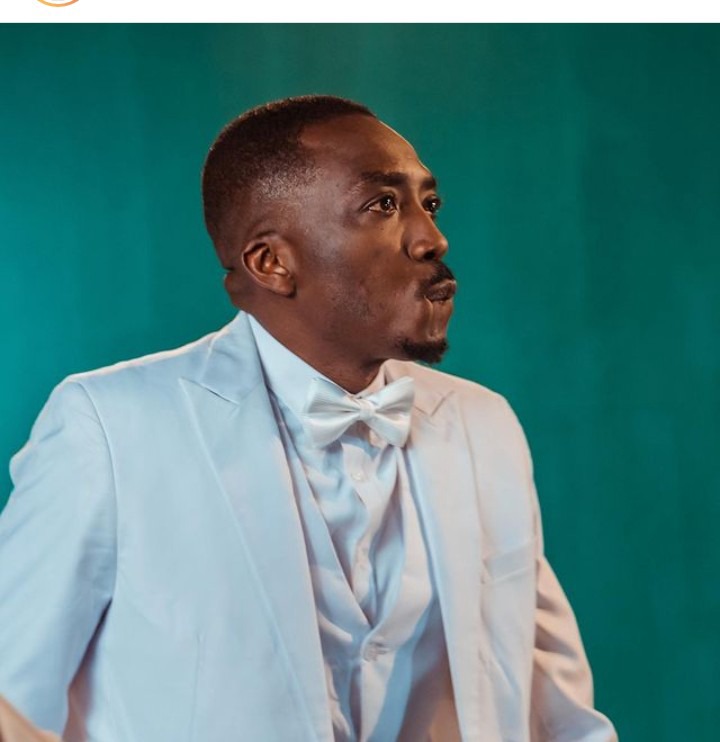 See the video of him during workout sessions.
https://www.instagram.com/reel/CMeodgxhUlG/?igshid=h5jo6frdgiph
Content created and supplied by: Dbeloved (via Opera News )