A lady has asked for a public opinion or advice, as she is no longer comfortable with her relationship anymore. According to her friend that wrote this on social media, she already had a blood Covenant with her fiance.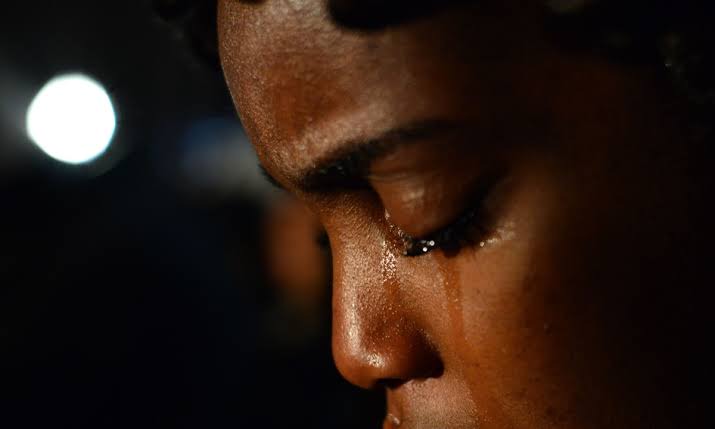 However, the fiance have promised her marriage, and they have been together happily, but since her fiance got a new job outside the State,she is no longer pleased with the relationship.
She said that she finds it difficult to control her self in terms of a man to be by her side always. She seek for a man that will be close to her always. According to her, she always have s•xual urge, and she has many male friends so satisfy her, but due to the oath, she is unable to do that.
Minewhile, she think of destroying the oath without the consent of her fiance. She is asking the public if the oath will truely affect her if she have any affer outside her relationship.
There have been rumours that when on had a blood Covenant and had any affair outside the relationship, it brings bad effect to the person. The person may run mad, or bad thing may happen, so it's all her fear.
See Post and followers reactions on social media;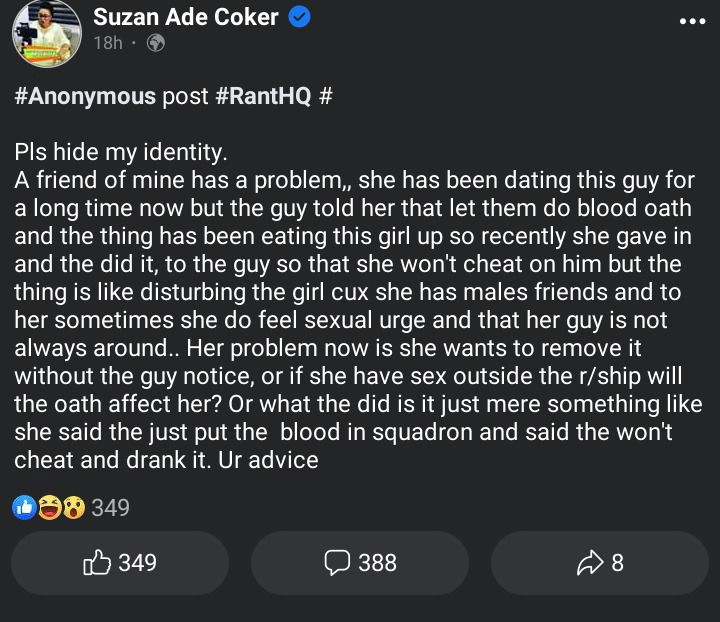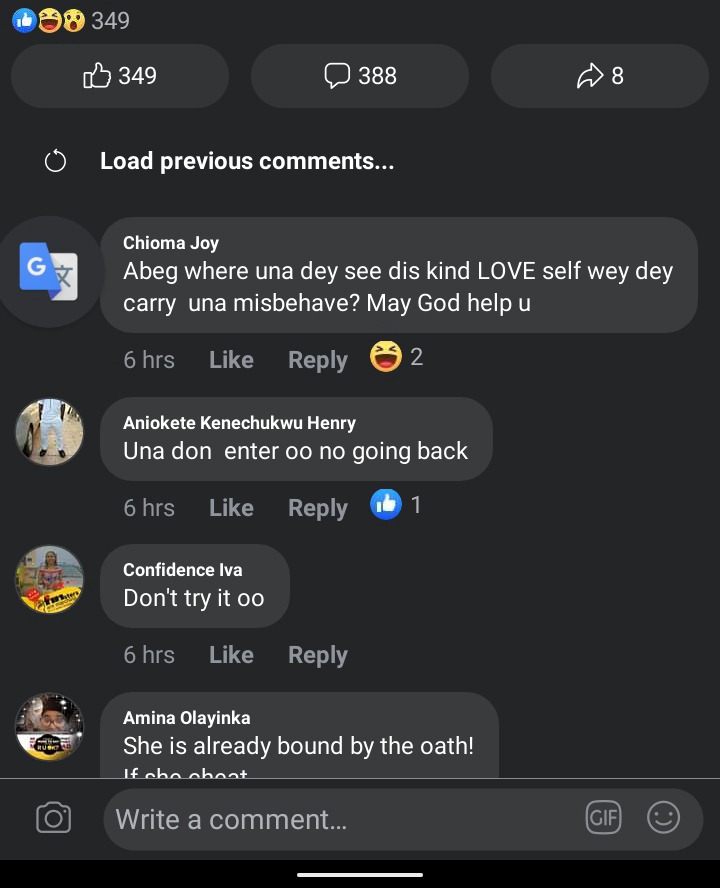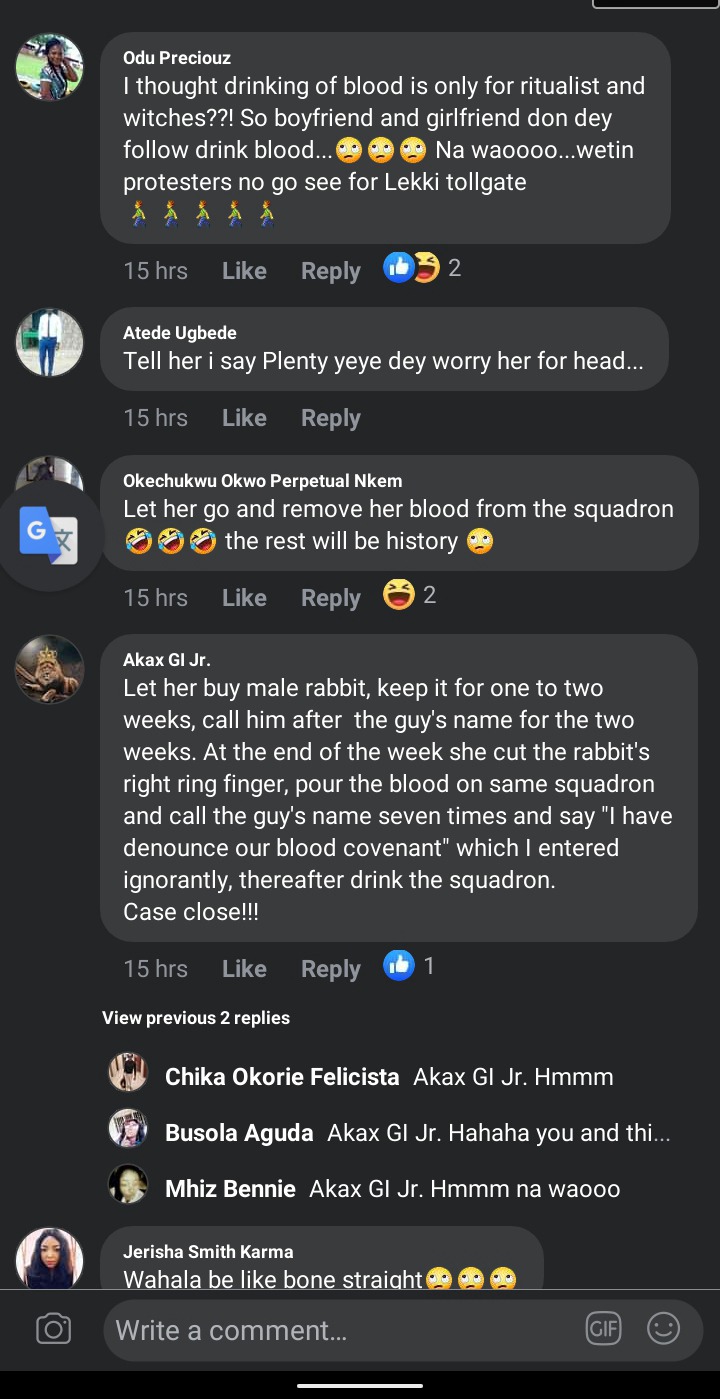 Do you think that blood covenant is all fake
Share your thoughts, also like and share. Don't forget to follow the news page for more news updates, God bless you.
Content created and supplied by: Legaci (via Opera News )