Around the year 2006 through 2007, Nigerian filmmaker Frank Rajah Arase signed a contract with a Ghanaian production company, Venus Films, which involved helping to introduce Ghanaian actors into mainstream Nollywood. This collaboration eventually led to extreme popularity of certain Ghanaian male and female actors who hit big in the Nigerian film industry, arguably as much as their Nigerian counterparts. 
However, in this article, I will be sharing with you 7 Ghanaian male actors who hit big in Nollywood:
Joseph van Vicker, born August 1, 1977, better known as Van Vicker , is a Ghanaian actor. He received two nominations for "Best Actor in a Leading Role" and "Best Upcoming Actor" at the Africa Movie Academy Awards in 2008.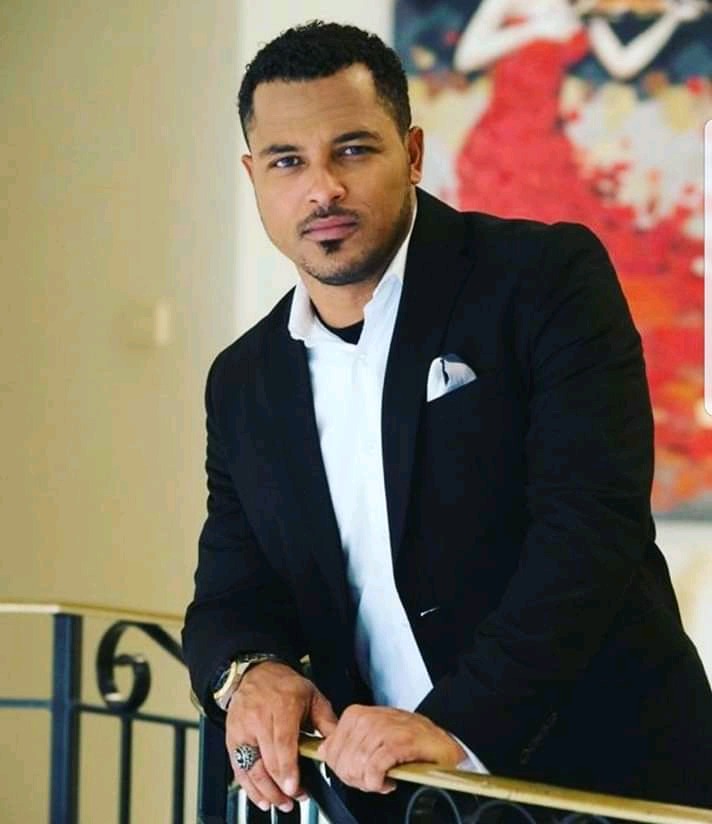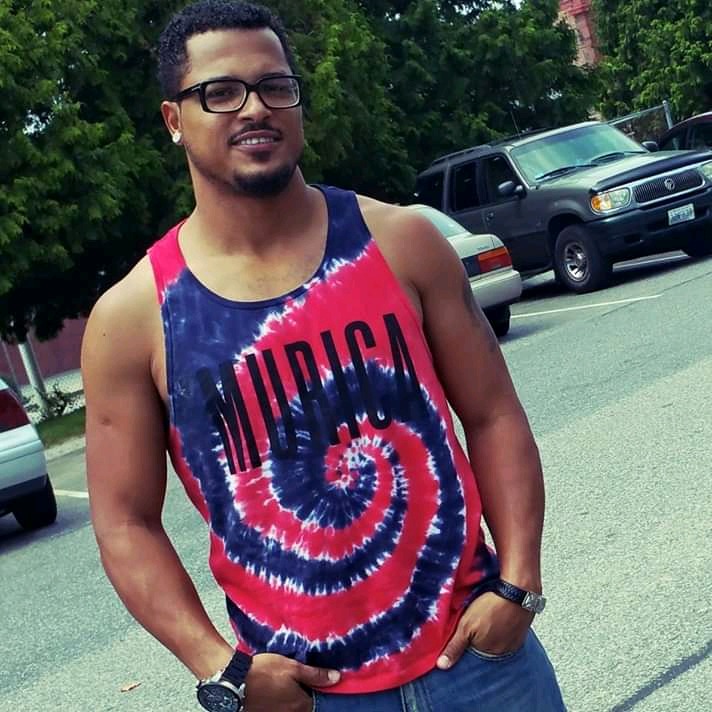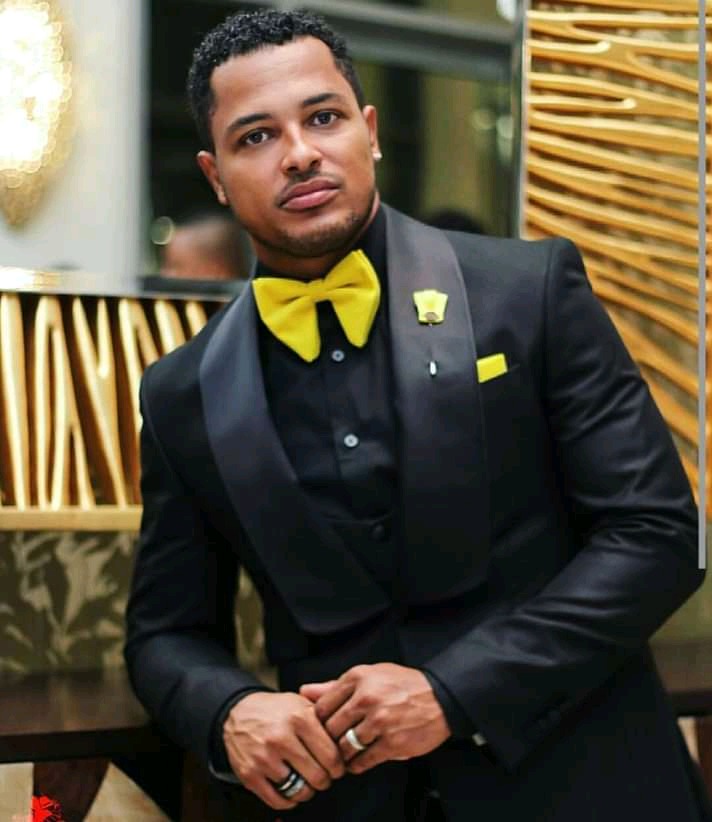 Vicker was born to a Ghanaian/ Liberian mother and a Dutch father. His father died when he was six years old. He has often cited in interviews that he considers himself a global citizen as he was raised all over the world by his mother. Due to the early death of his father Vicker has stated that he is very close to his mother and considers her his hero.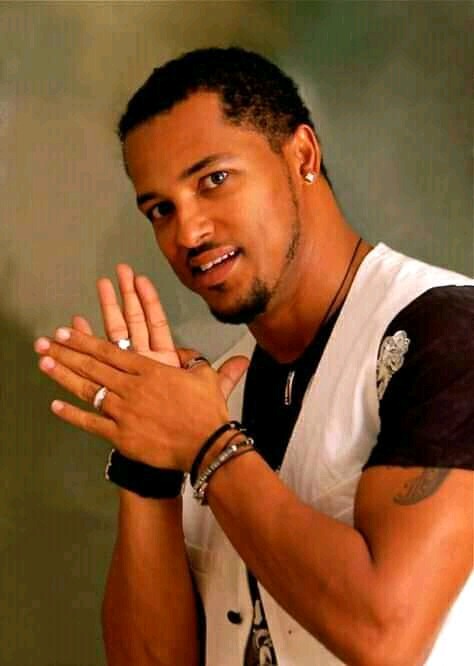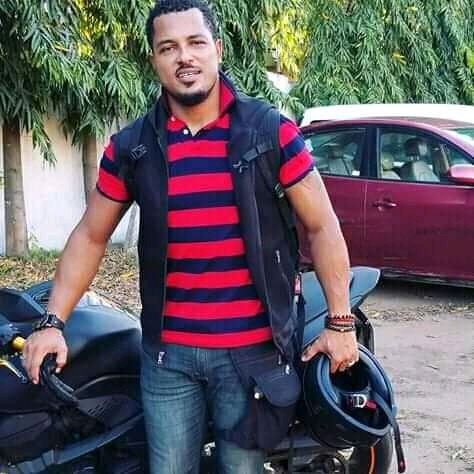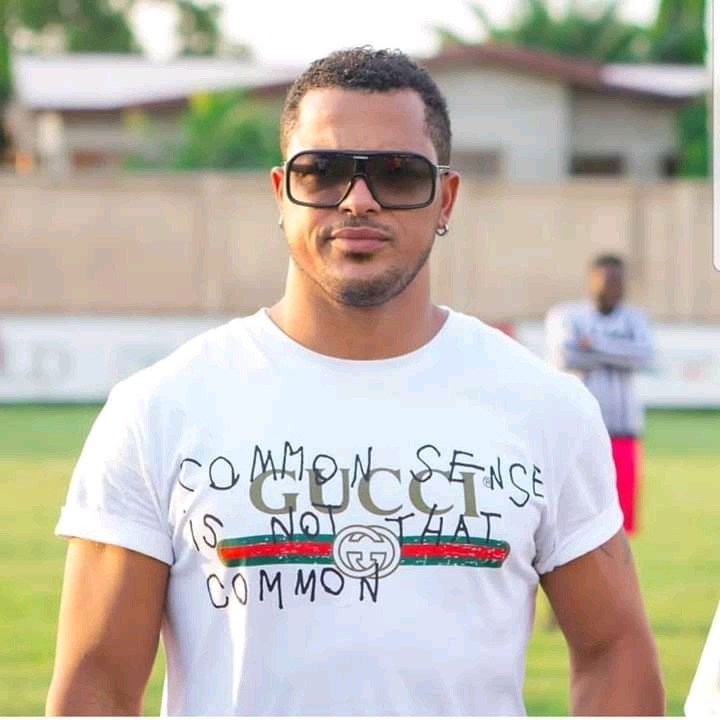 Vicker started out in the entertainment world in radio as a presenter at Groove 106.3 fm (1999–2000), and Vibe 91.9fm (2001–2004) and as a television personality for TV3 Ghana (1997–1999), and Metro TV (2000–2004). Vicker appeared in the Ghanaian television series Suncity , which depicted university life. He played the character of LeRoy King Jr., a Fine Arts student born in the U.S. who arrives at Suncity to complete his education. The series ran for a total of 10 episodes.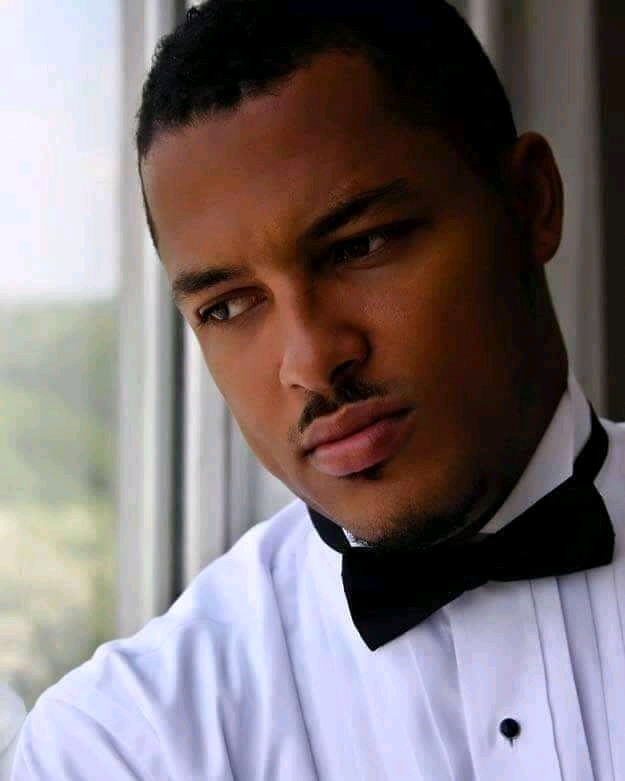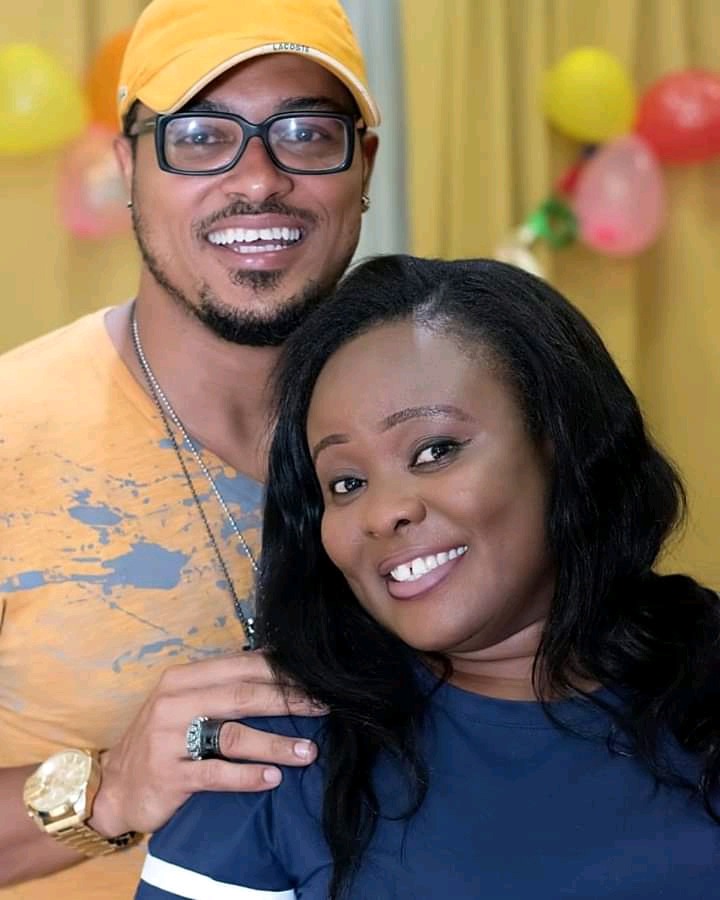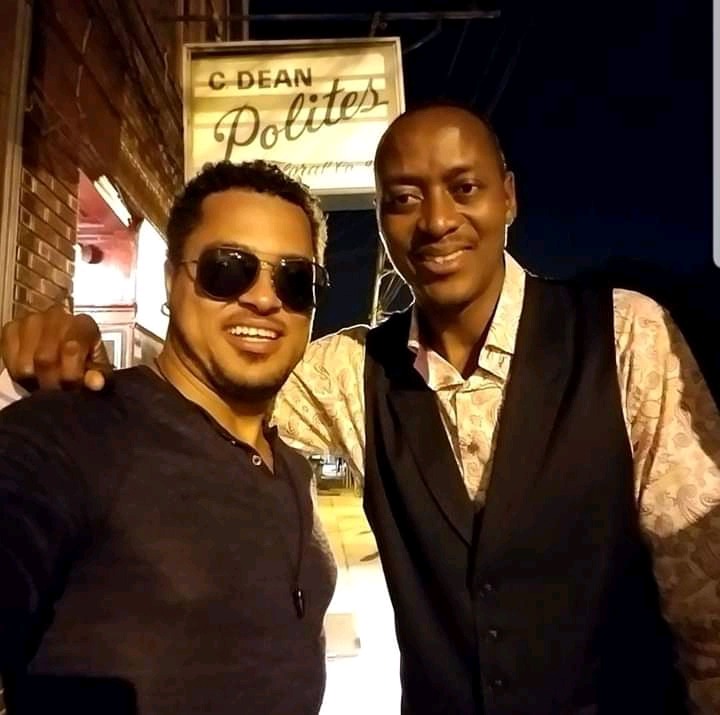 Soon, Vicker was cast in his first film Divine Love as a supporting character. This film coincidentally, was also the debut roles for fellow actors Jackie Appiah and Majid Michel who were cast in the female and male lead respectively.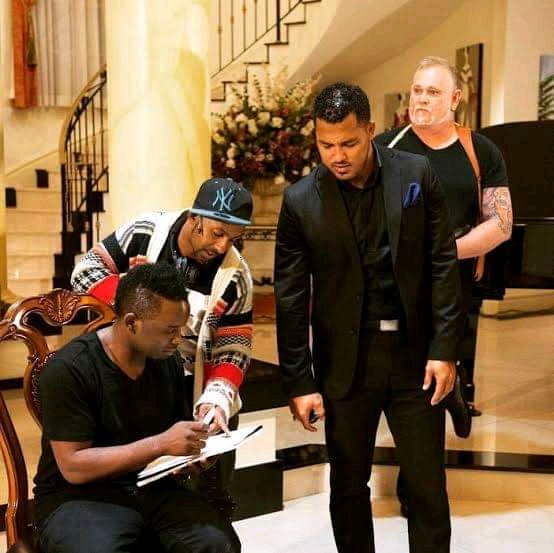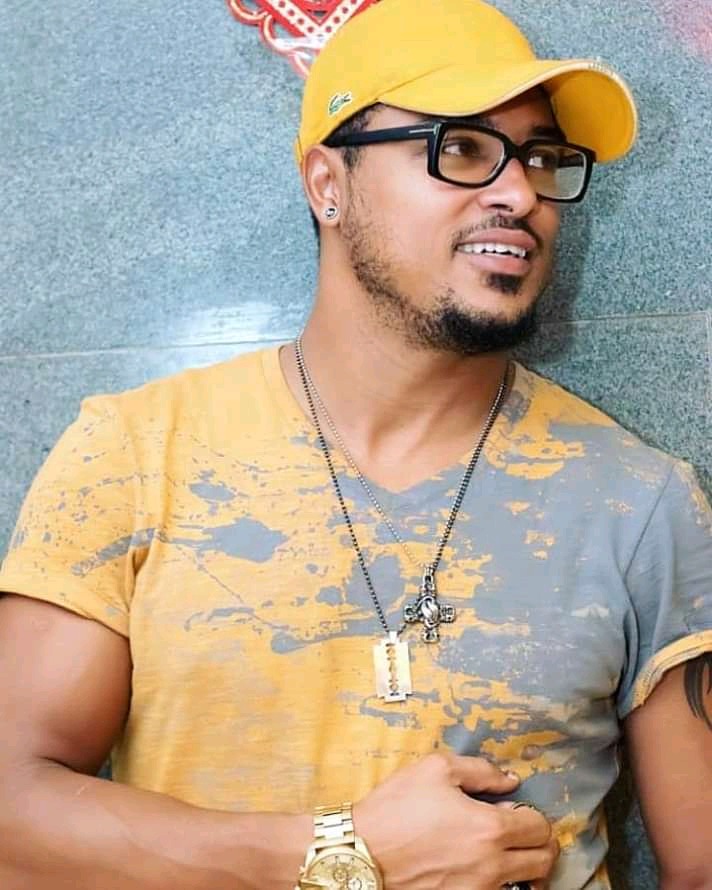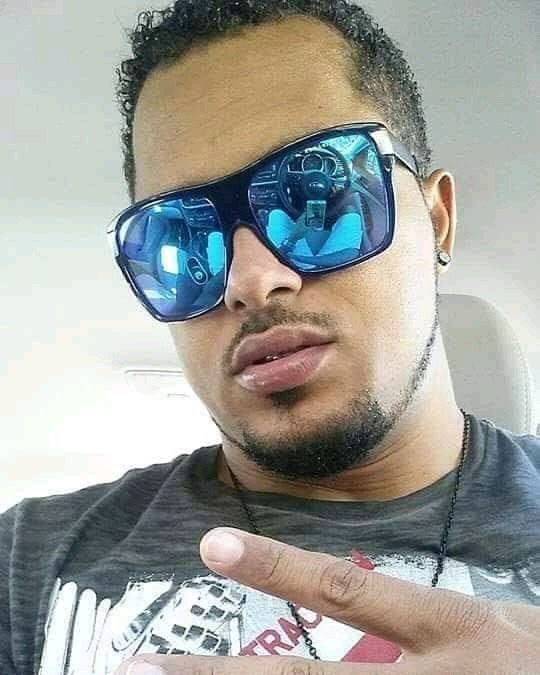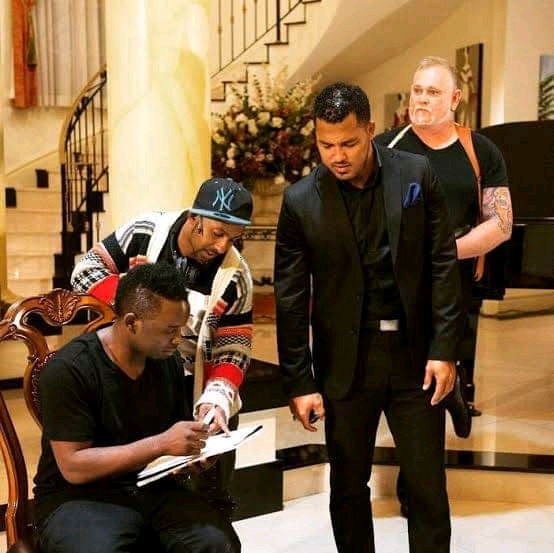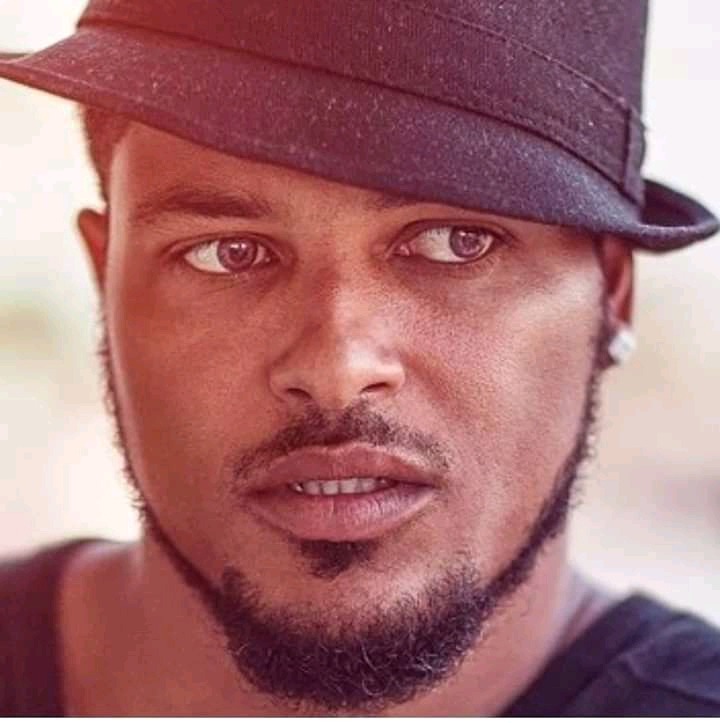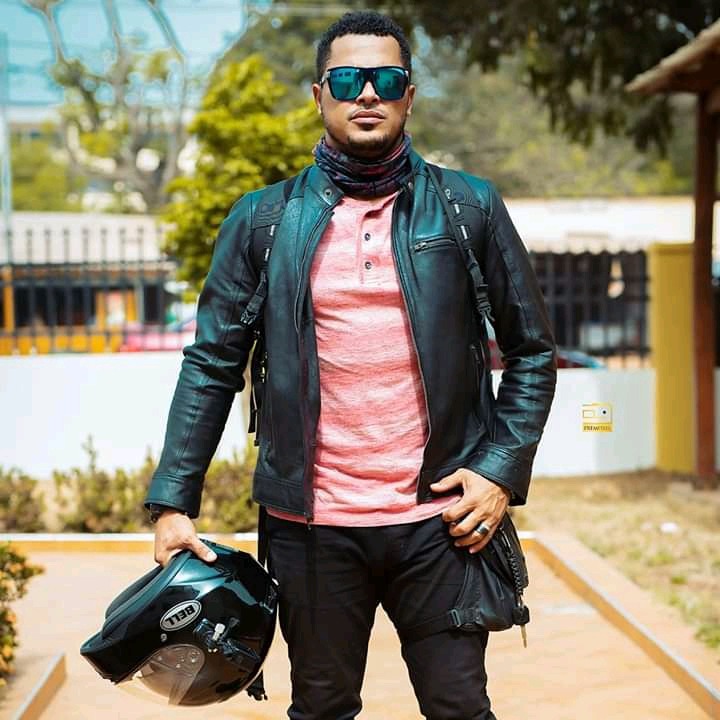 Vicker is usually cast as the male romantic lead, often alongside actresses Jackie Appiah and Nadia Buari. He is often compared to fellow Ghanaian actor Majid Michel and Nigerian Ramsey Nouah.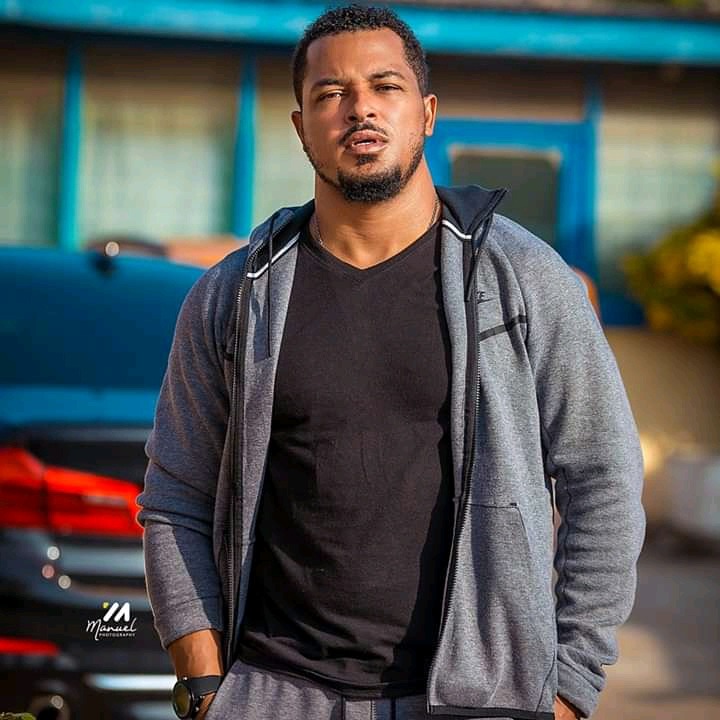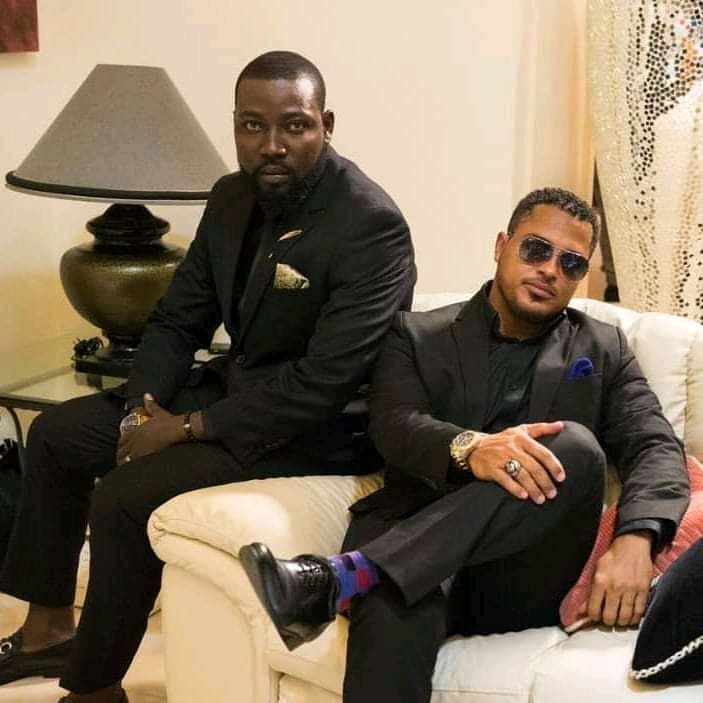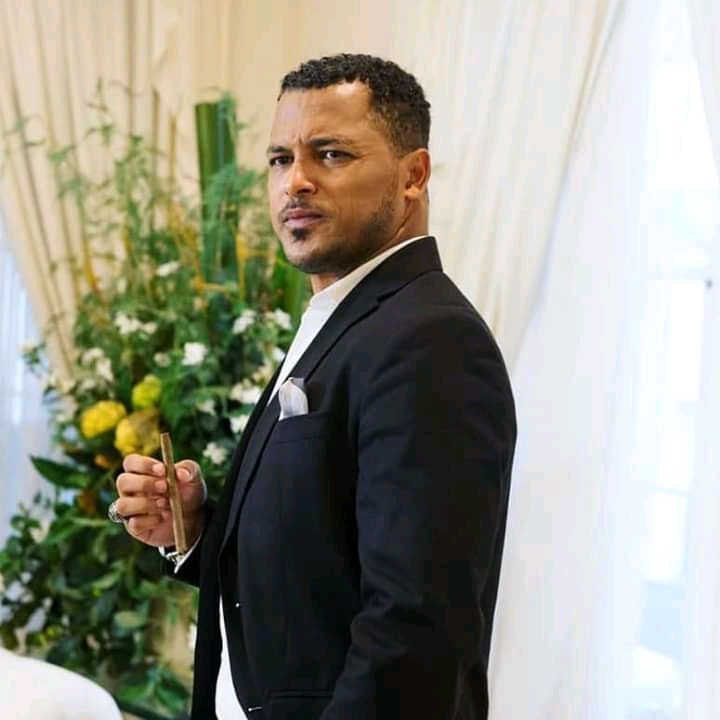 Vicker has appeared in numerous Nollywood films alongside prominent Nollywood actors, including Tonto Dikeh, Mercy Johnson ,Stephanie Okereke, Chika Ike and Jim Iyke . His Nollywood movies include; My Soul Mate , Heart of Fire, Popular King , Gambling with Marriage ,Harvest of Love , Stolen Will , The Joy of a Prince, Discovered , The Kingdom and Against the law.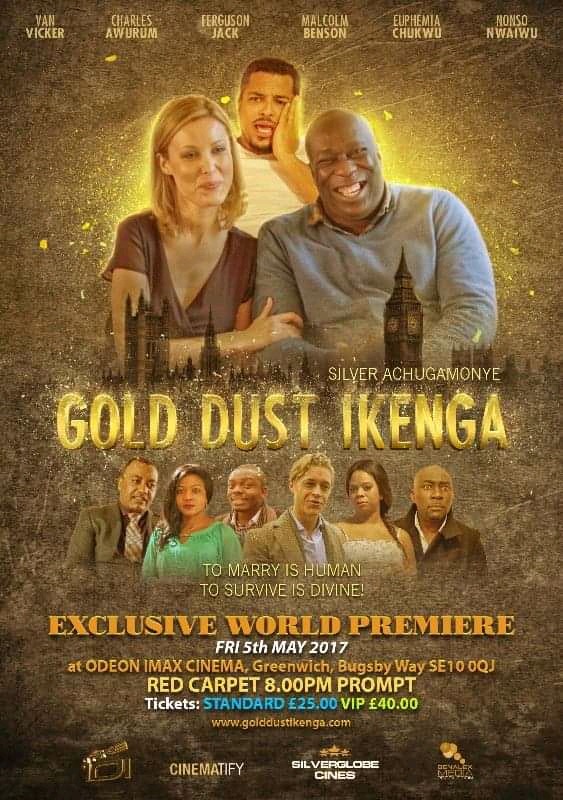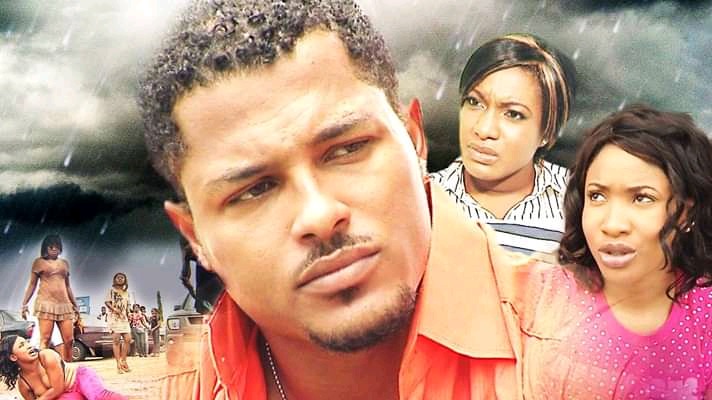 #2. Majid Michel
Majid Michel is a multi-award winning Ghanaian actor.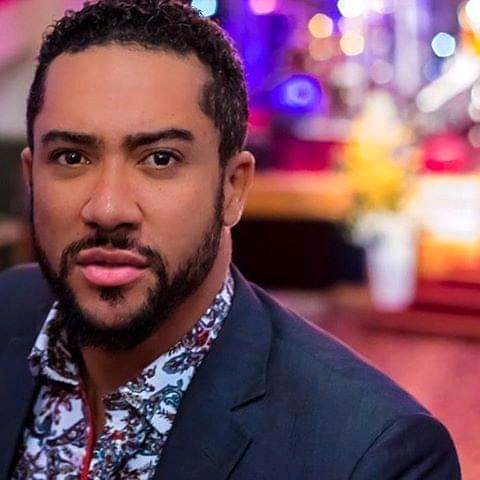 Majid Michel Erawoc was born on 22 September 1980, to a Lebanese father and a Ghanaian mother. He was raised in Accra with 10 siblings: 6 brothers – Sputnic Michel, Aro Michel, Isaac Michel, Michael Michel, Reggie Michel, and Shawki Michel and 4 sisters – Roberta Michel, Juliette Michel, Isabella Michel, and Georgette Michel.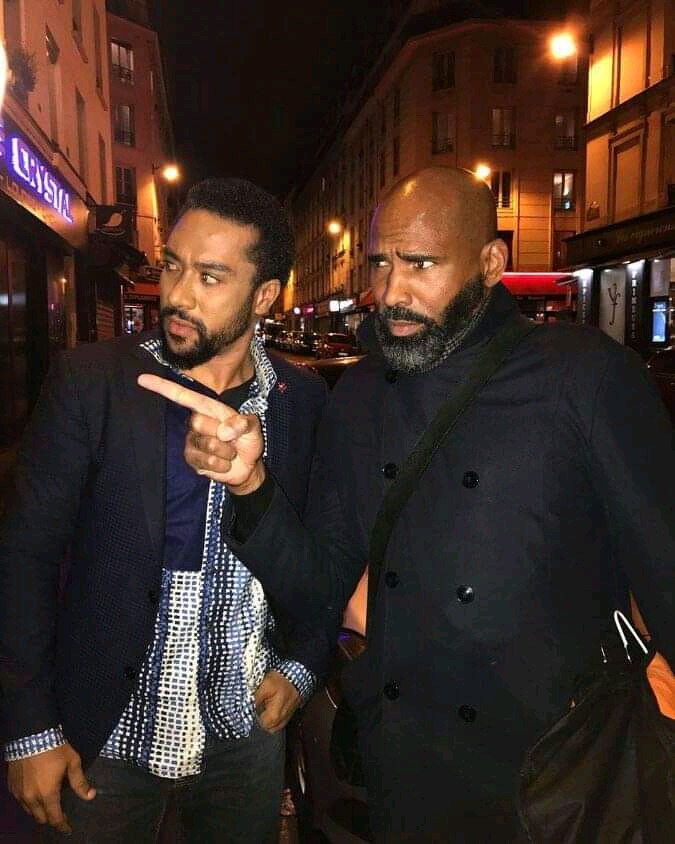 The award-winning actor recently lost his mother. She died in a Hospital in Accra, Ghana on the 10th of October, 2014. Paulina Afi Olabode Olympio was the name of the actor's mother. Her funeral took place in Accra on the 5th of December. The funeral held at the Agape Church in East Legon. Majid Michel's mother passed away at the age of 63. Unfortunately, there isn't much information about the father of the famous actor.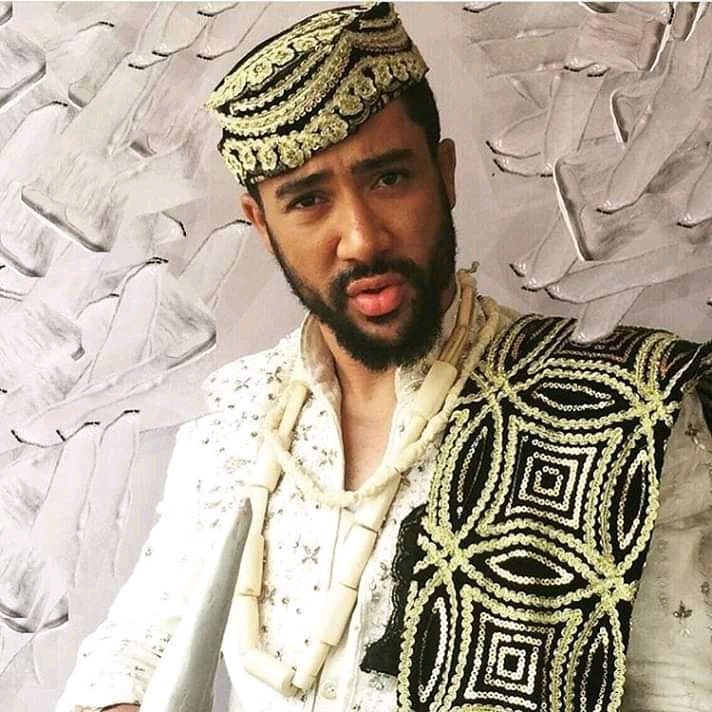 The actor gained his primary education at St. Theresa's School and later, the Mfantsipim School, which is also former school of Van Vicker, another famous Ghanaian actor and Kofi Annan, former United Nations Secretary-General.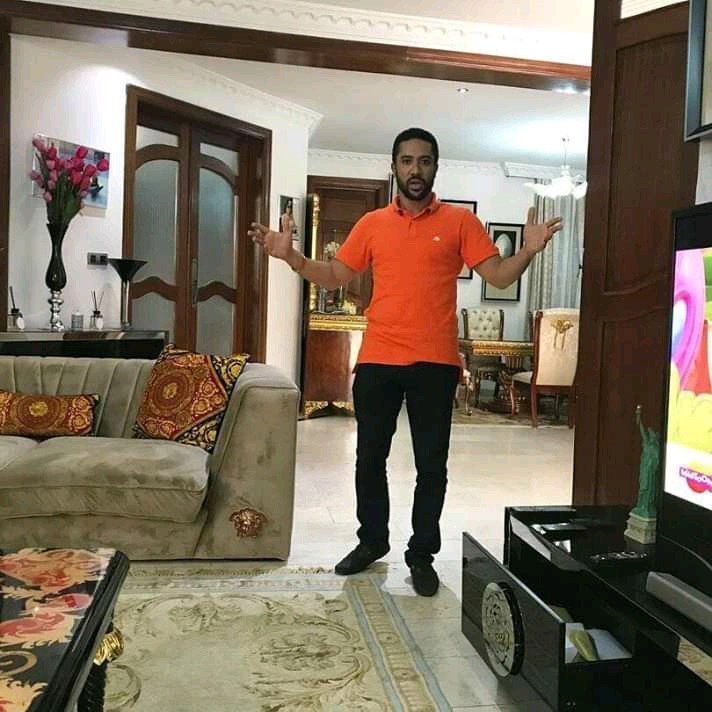 In secondary school, Michel actively participated in theater and was a member of the Drama Club at the Mfantsipim school. He received Best Actor Award in the school.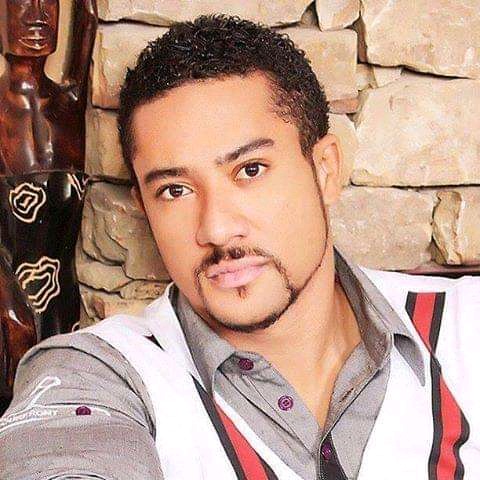 Once, the actor admitted that he was not fond of school at a young age, so he got involved in acting. Majid Michel continued to gain some acting skills when studied at the Academy of Screen Arts which is affiliated with Ashesi University.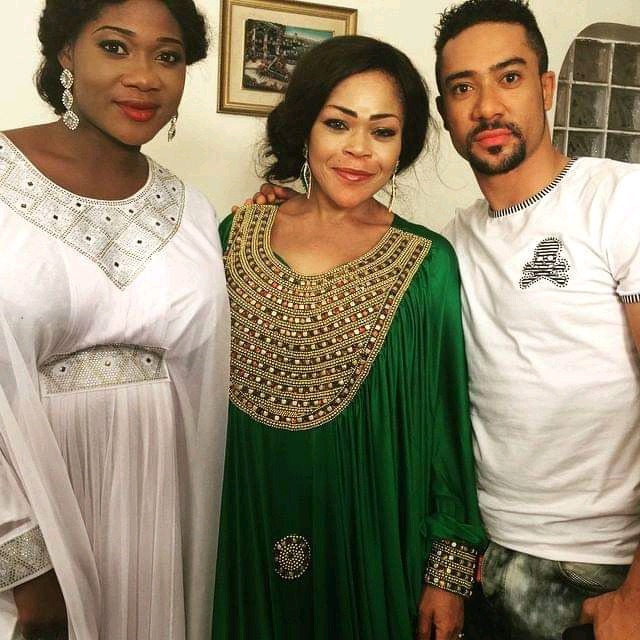 Majid Michel acting career started when his neighbour introduced him to Super Model Agency. He got a role in TV series "Things We Do for Love" under the nickname "Shaker" on the set. The director was looking for a Lebanese boy to play in the series, so Michel was given the role due to his Lebanese origin.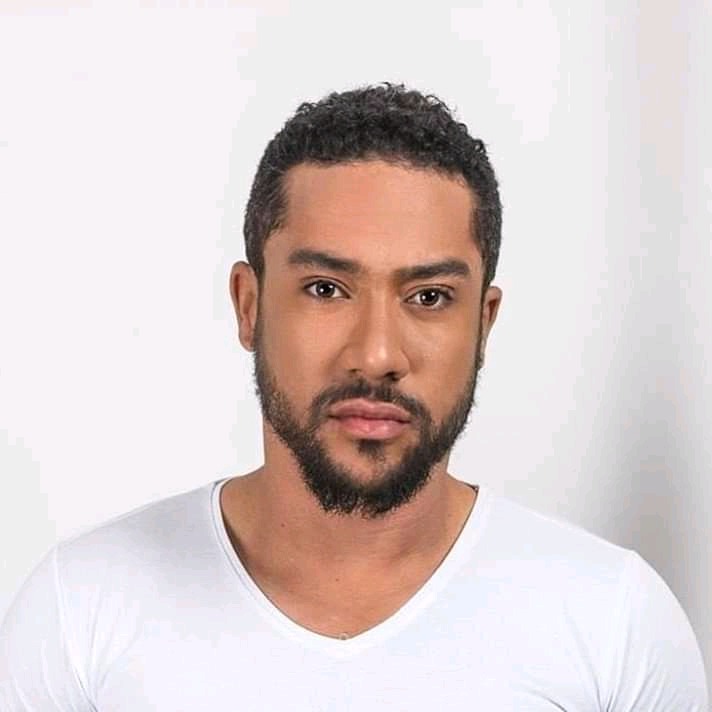 In one of the interviews, Majid described his "passion for acting" as what inspired him to continue pressing forward in his acting career. "Things We Do for Love" was the beginning of actor's success in film. It made him a household name in Ghana and pushed into the mainstream.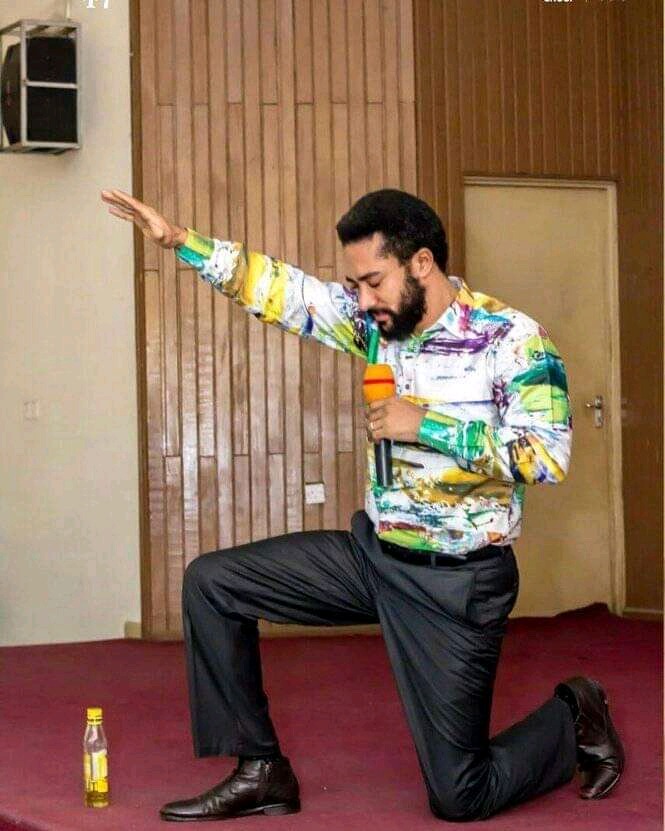 After his successful performance in the series, he got a role in his first movie "Divine Love" where he collaborated with Jackie Aygemang and Van Vicker. It was quite a smooth transition to the big screen as the actor appeared in his first film with other two young actors. All of these actors have just entered the movie industry, so it was their kind of collective debut.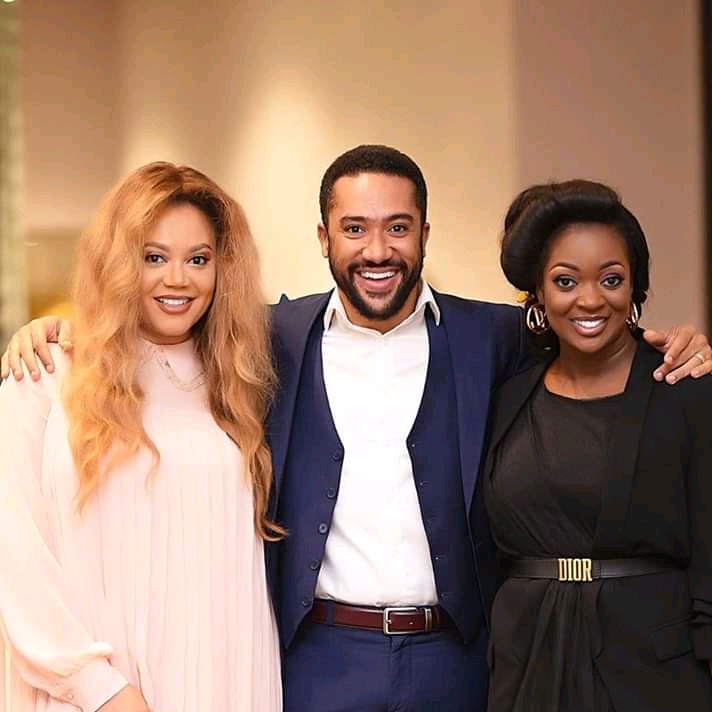 In 2008, Michel starred in the movie "Agony of the Christ". It received 7 nominations at the Africa Movie Academy Awards one of which was won by Michel Majid.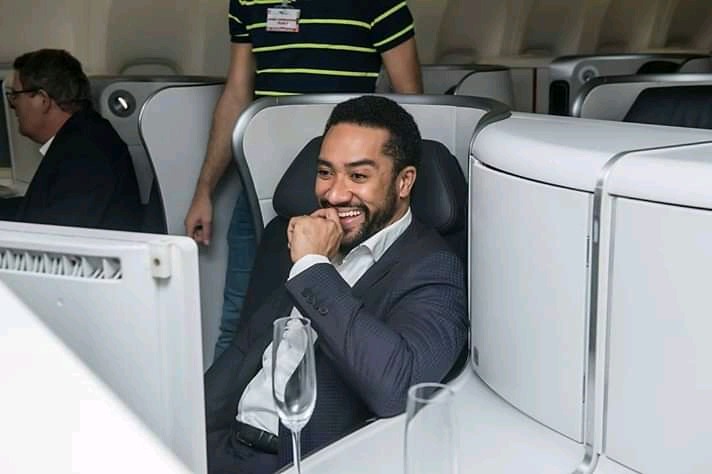 A great breakthrough in Michel Majid acting career came after Ghanaian film director Frank Rajah Arase signed a contract with Ghanaian company Venus Films. This huge contract meant for many up-and-coming Ghanaian actors a chance to be introduced into the mainstream Nollywood film industry. It also was a chance to show the Nigerian actors the strength and talent of Nigerian young movie stars.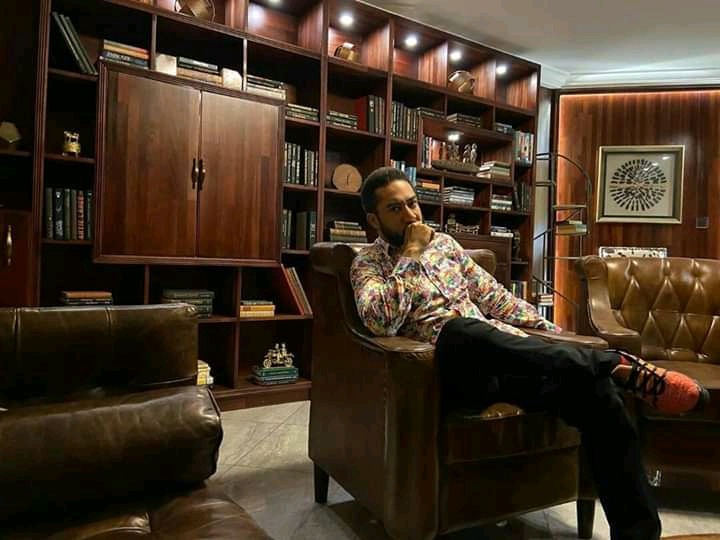 Michel Majid received a few nominations for Best Actor in a Leading Role at the Africa Movie Academy Awards in 2009, 2010, 2011, 2012 and 2014 but the only time when he actually won this award was for the role in the movie "Somewhere in Africa" after 3 previous nominations received in a row.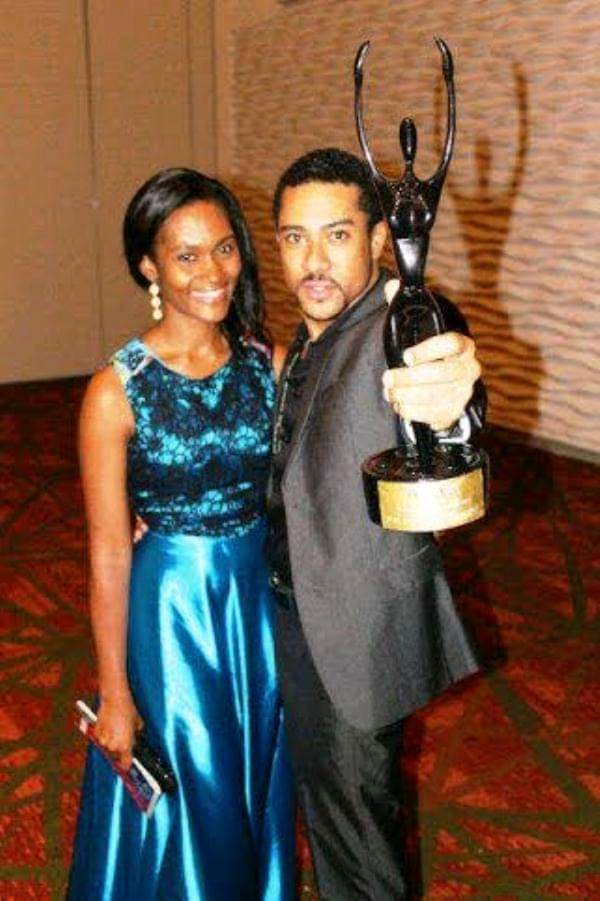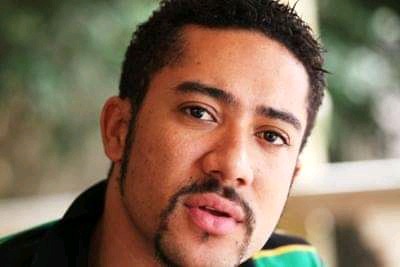 Receiving such a great award boosted the actor's career, and made him one of the most desired actors not only in Ghana but also in Nigeria. There began a new period in actor's career when he starred in many mainstream Nigerian movies. One of the most noticeable films from this period was a blockbuster "30 Days in Atlanta" (2014) that was met positively.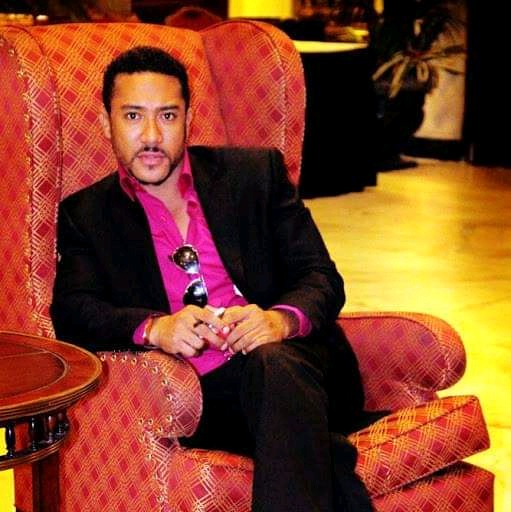 For this movie, the actor got listed by Nigerian Cinema Exhibition Coalition as one of the highest box office grosser of 2014. Another 2014 movie that was met negatively was "Forgetting June". Nevertheless, he starred in "Knocking on Heaven's Door" and "Being Mrs Elliot" which brought him a great success.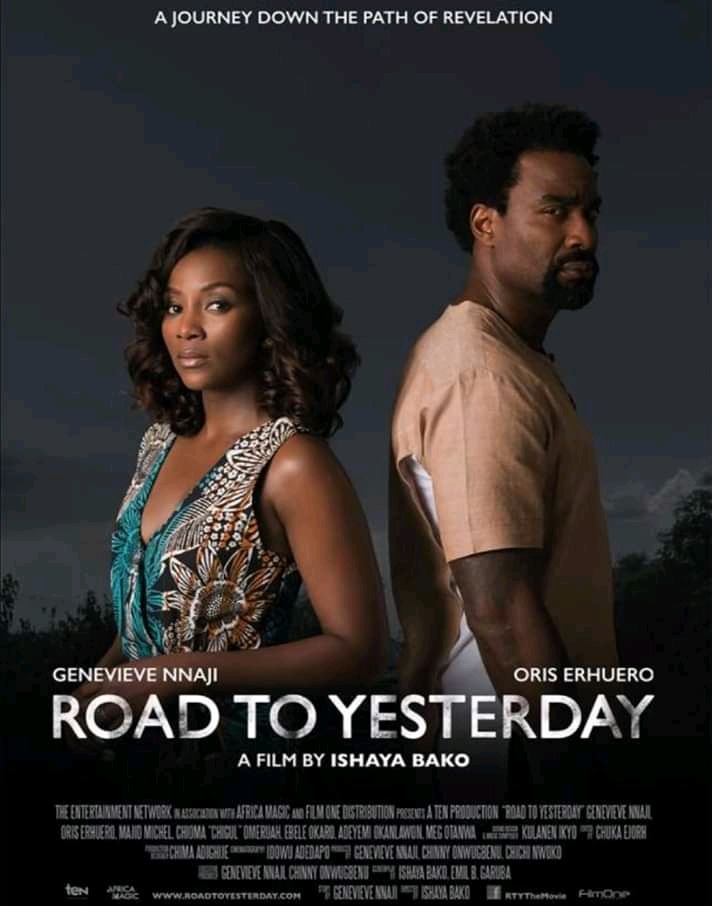 #2. Frank Artus
Gregory Frank Artus is a famous Ghanaian actor, model, producer, director and a philanthropist. He is very handsome and talented. He was born on 4 May 1979 in Liberia to an Egyptian father and a Liberian mother. After his primary and secondary school education, Frank Artus completed his tertiary education at AME University in Monrovia, Liberia where he graduated with a Bachelor's Degree in Human Resource Management.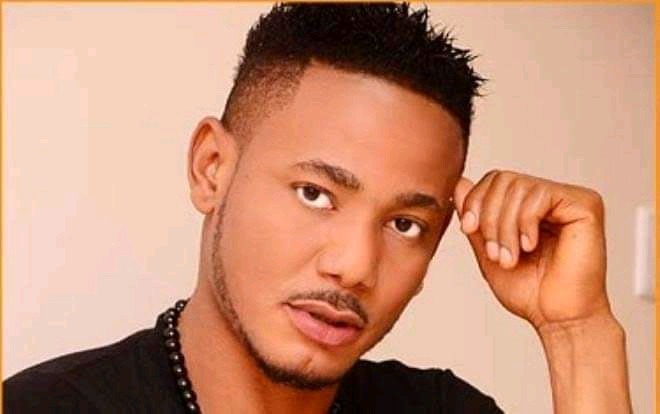 Frank Artus has a degree in Human Resource Management, a certificate in Information and Communication Technology and a diploma in Computer Engineering. After his education, Frank Artus left Liberia and relocated to Ghana to pursue a career in acting.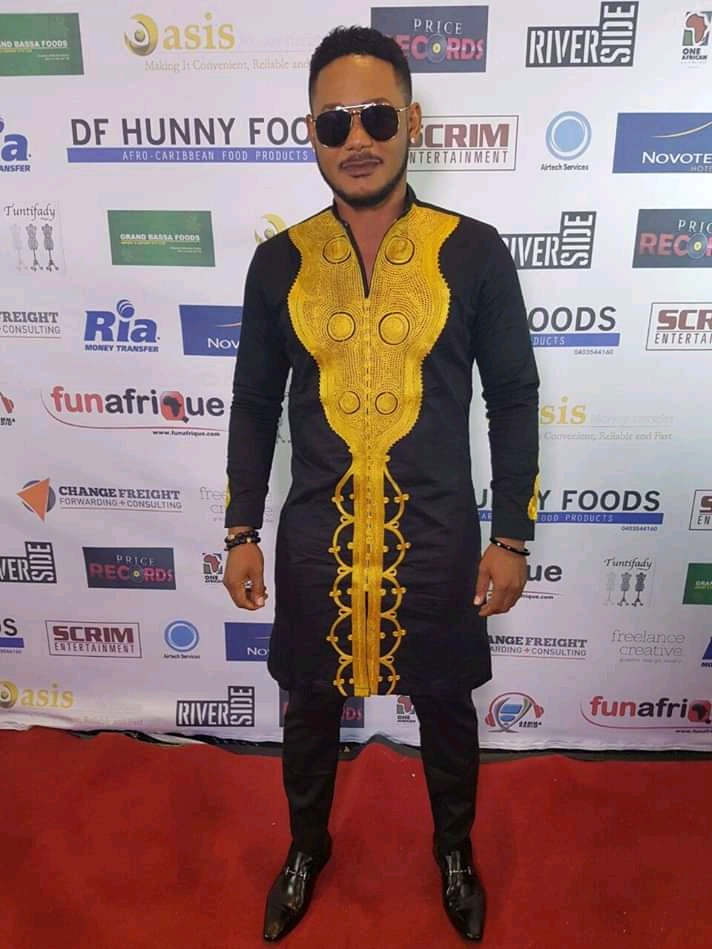 In 2009 he produced, directed and starred in his first movie in Ghana titled "Juetey Children's Business." The movie "Juetey Children's Business" won him several movie awards which include best actor, best director, best soundtrack and best movie of the year at the African Movie Academy Awards.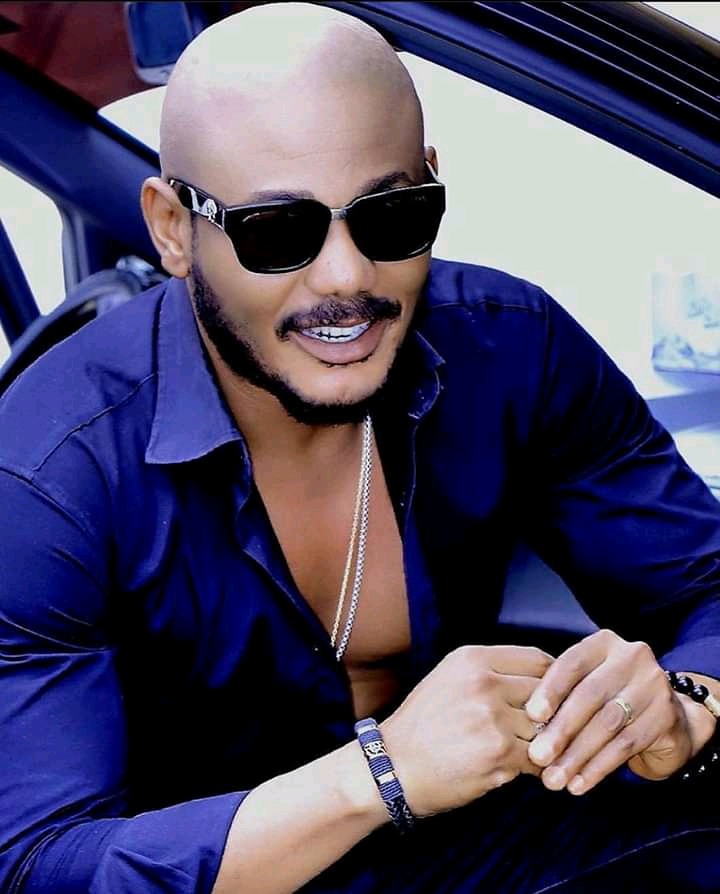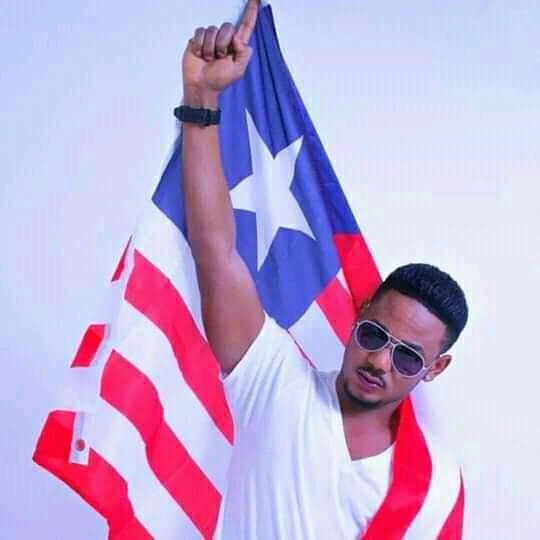 After the success with his first movie, Frank Artus was welcomed to Ghanaian movie industry (Ghallywood). He has starred in several Ghanaian Movies which include Who Loves Me, Forbidden Fruit and Chelsea alongside with Majid Michel, John Dumelo, Nadia Buari, Martha Ankomah and Jackie Appiah.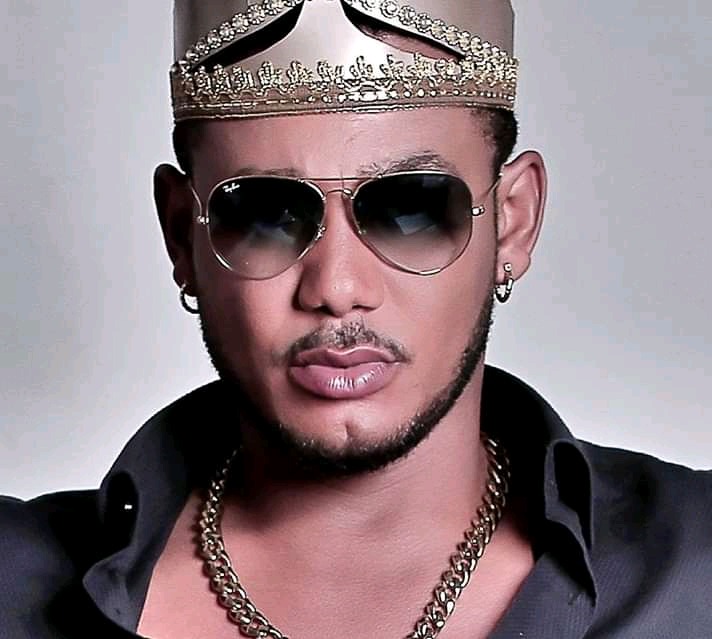 Recognizing his immense acting talents and creativity, Frank Artus was welcomed to the Nigerian movie industry (Nollywood). He has starred in several Nollywood movies such as "Heart of a Widow" alongside with Nollywood popular actress Mercy Johnson. Frank Artus currently resides in Ghana with his family. He is currently married to Prima Frank and the couples are blessed with three beautiful children.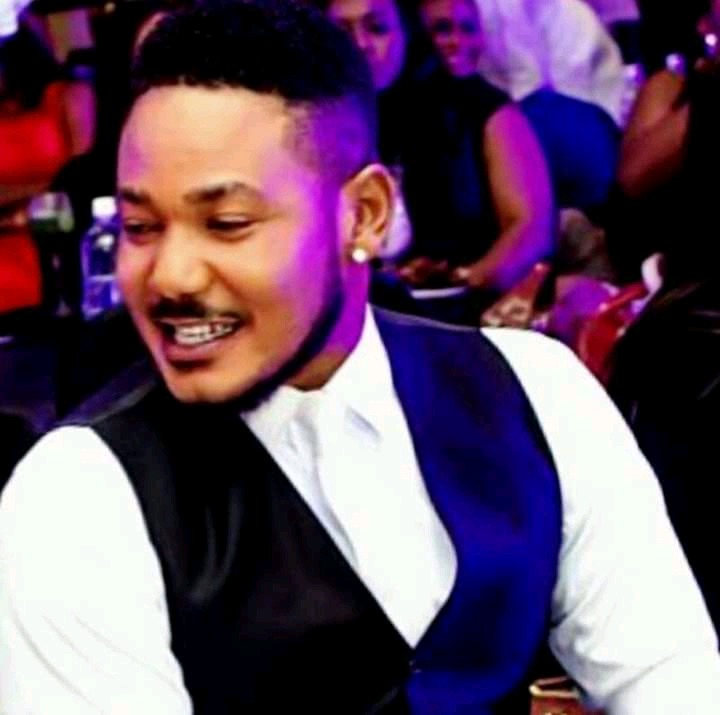 In 2014 Frank Artus received the Best Actor Award at the Universal Achievement Awards and Best Actor of the Year in Ghana at the City People Entertainment Awards. That same year in 2014 Frank Artus was nominated for Best Actor at the Nollywood African Film Critics Awards.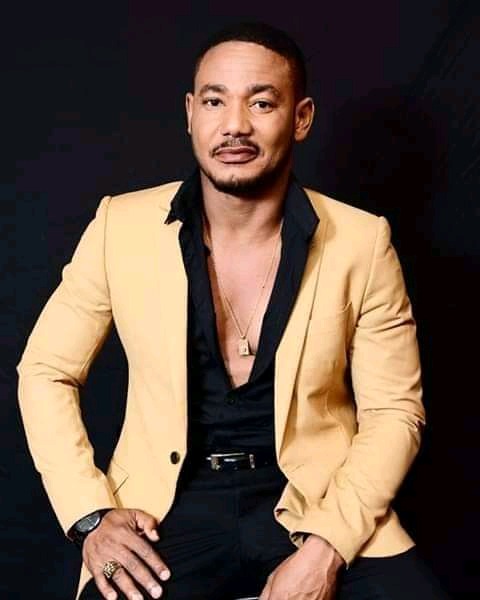 In 2015 Frank Artus received the Best Actor Award at the Liberian Entertainment Awards. Frank Artus humanitarian projects has supported the less privilege and physically challenged persons, especially those infected with Ebola virus in Liberia.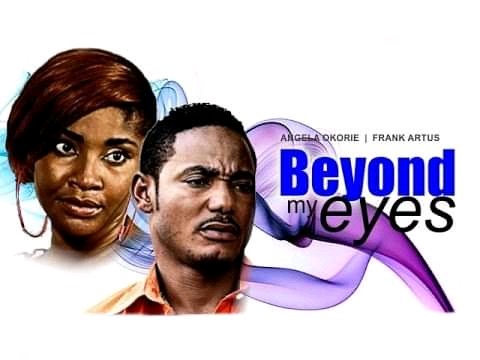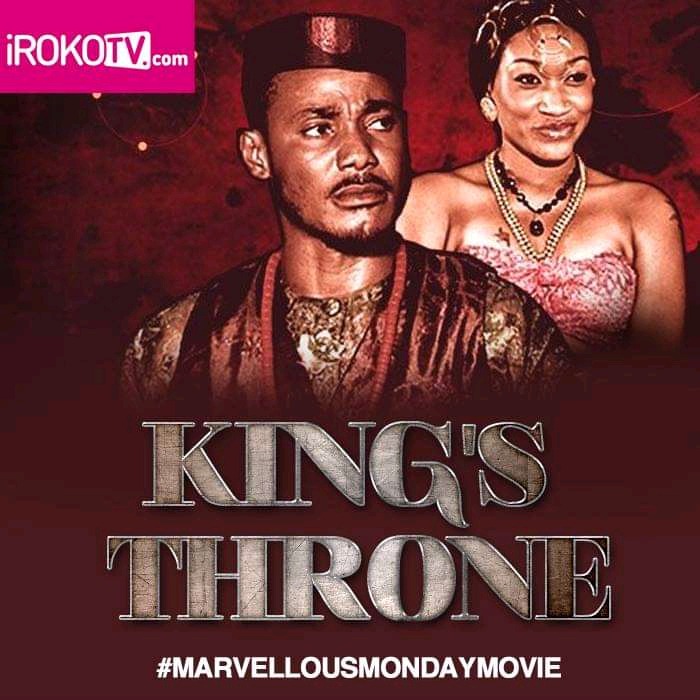 #4. Chris Attoh
Chris Attoh, born Christopher Keith Nii Attoh, May 17, 1974, is a Ghanaian actor, on-air personality, television presenter and producer. He is best known as "Kwame Mensah" in Nigerian soap opera Tinsel.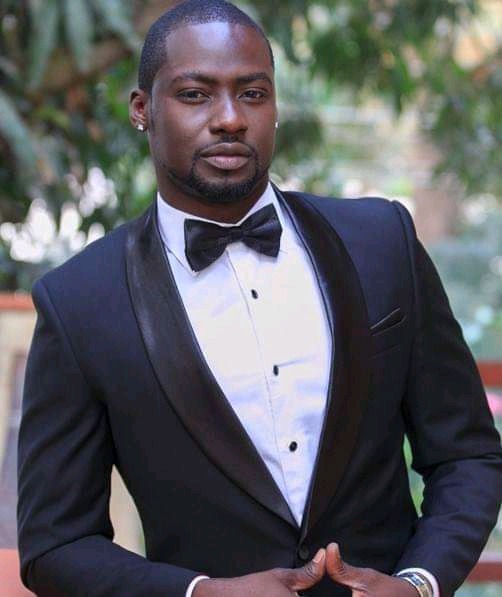 He attended Achimota School and Accra Academy. At Accra Academy, his classmates included the media businessman and radio personality Nathan Adisi. He then moved on to KNUST where he studied for a Bachelor of Art in Painting degree. He later went to London to study Banking and Securities.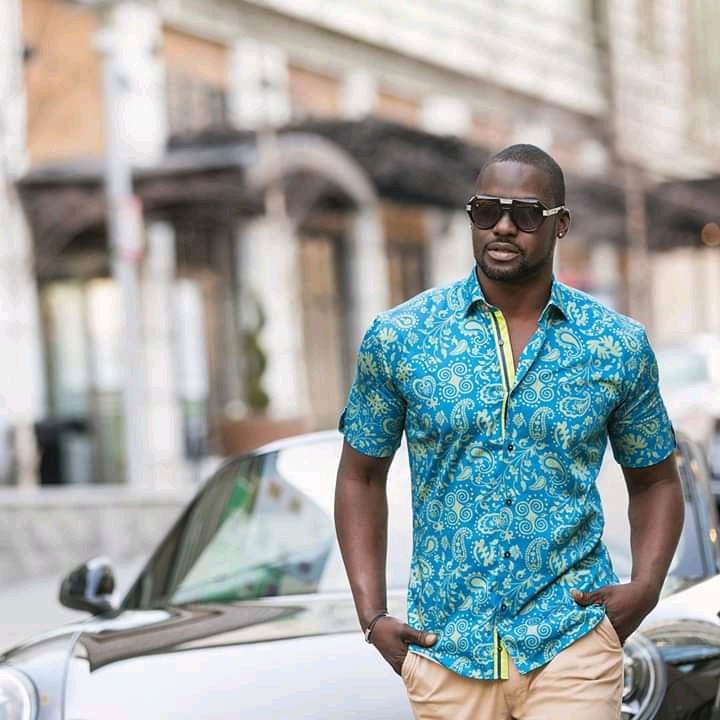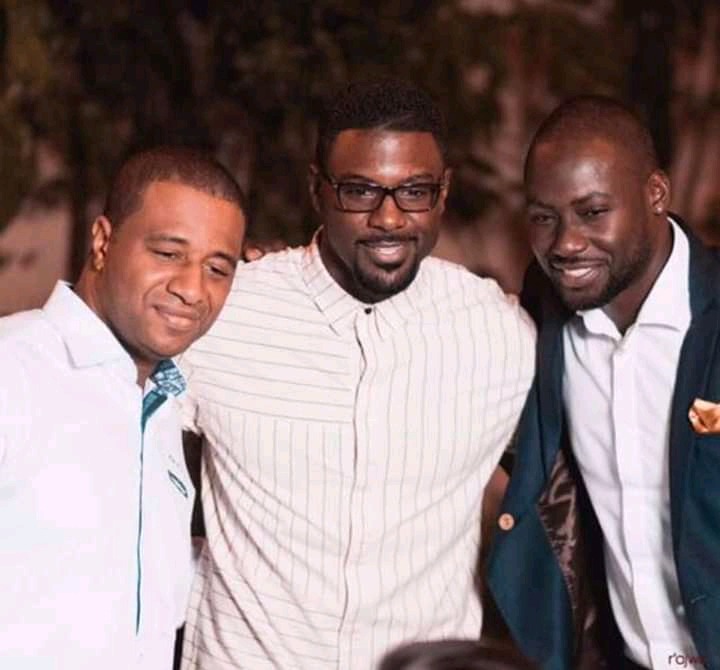 He co-hosted the 2016 edition of the Vodafone Ghana Music Awards with Naa Ashorkor and Dj Black. He was also the MC of the 2014 edition of F.A.C.E List Awards in New York City along with Sandra Appiah.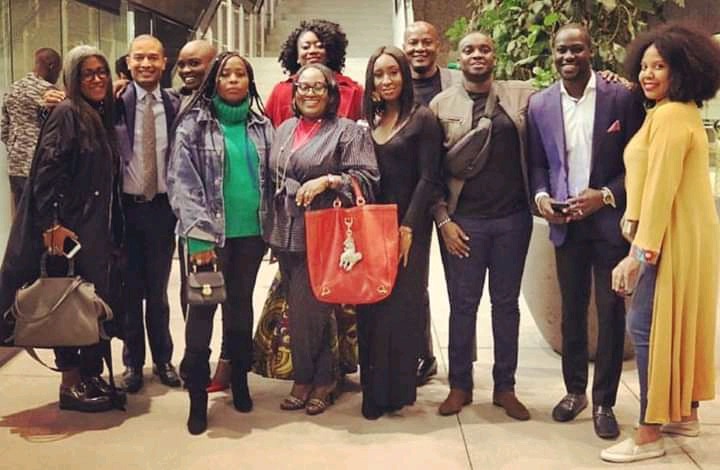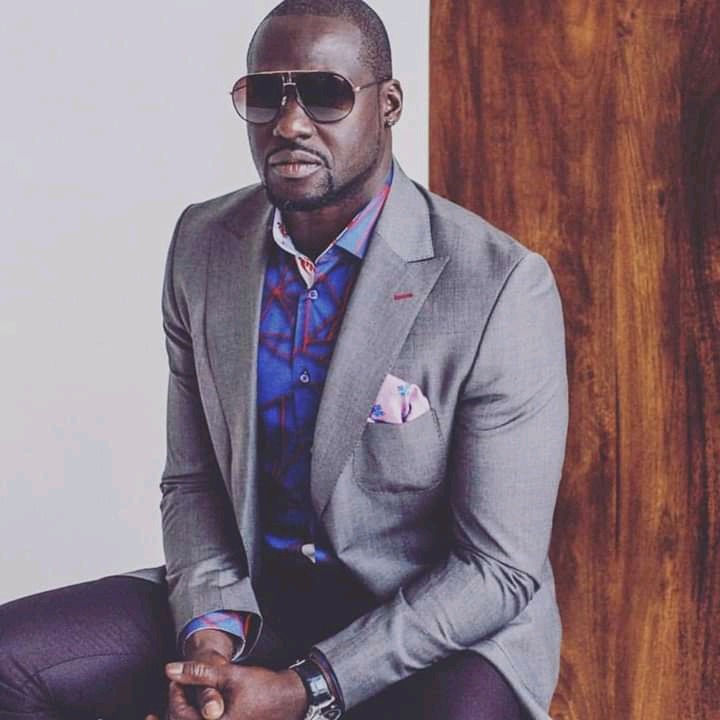 He was previously married to Damilola Adegbite , but was reported to be divorced in September 2017. He re-married on Saturday 6 October 2018 to Bettie Jennifer, a US-based business woman at a private ceremony in Accra. Bettie was shot dead on May 11, 2019 while leaving her office in Maryland in the US after work.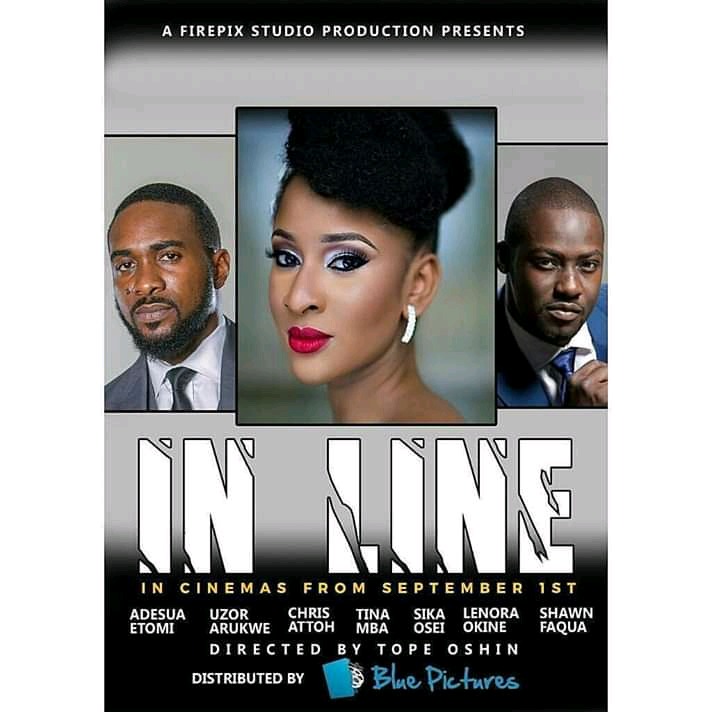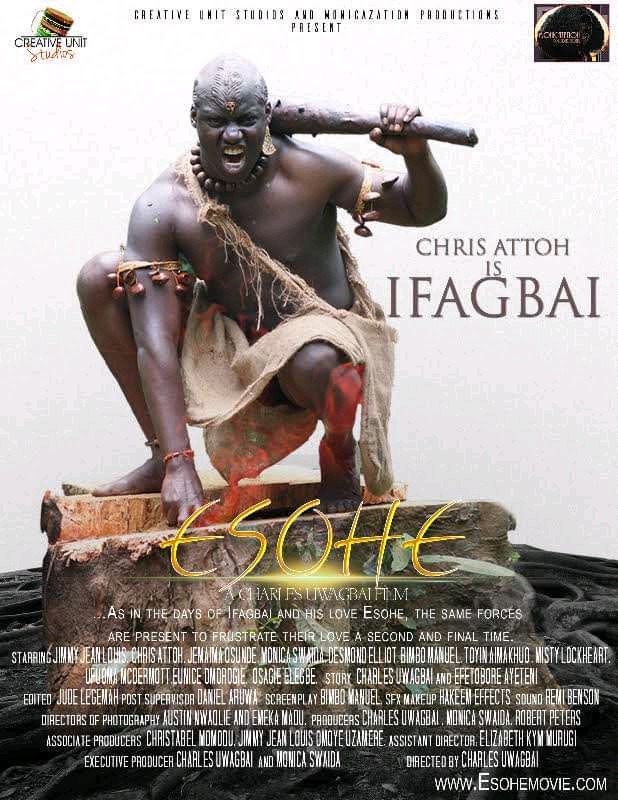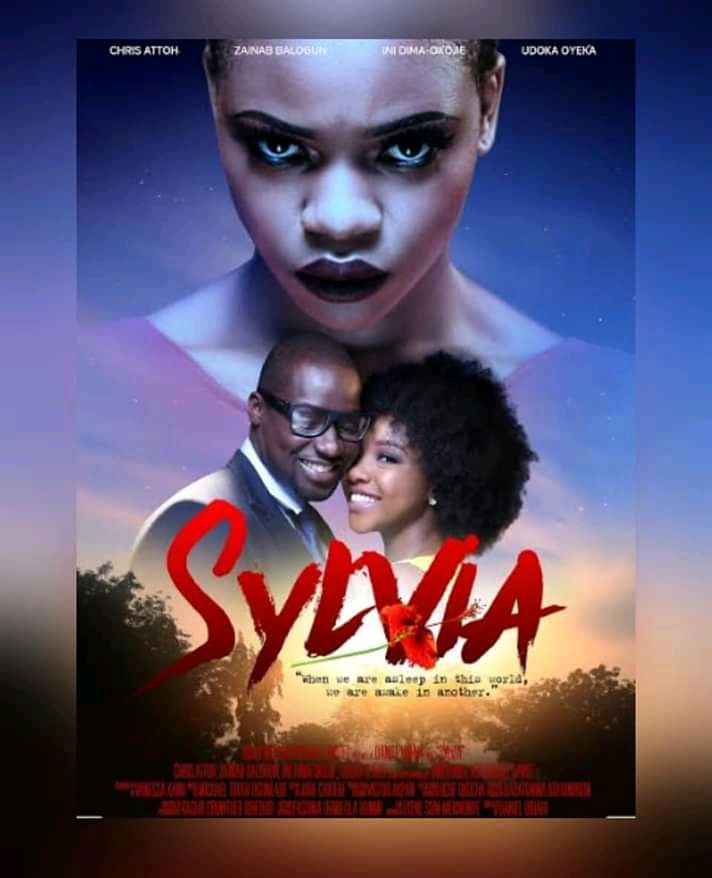 #5. Kofi Adjorlolo
Kofi Adjorlolo is a popular Ghanaian actor and producer, director and television personality, known for a movie, "The Will".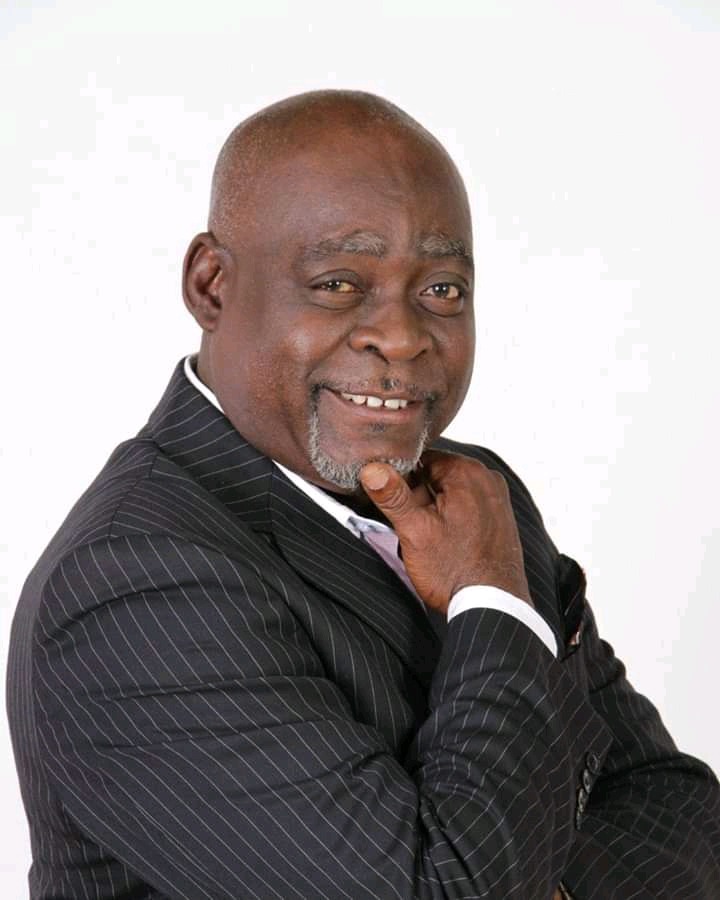 He was born March 23, 1956, in Keta, Ghana to the family of Mr. Johnny and Madam Matilda Adjorlolo. He is the second child in a family of three children.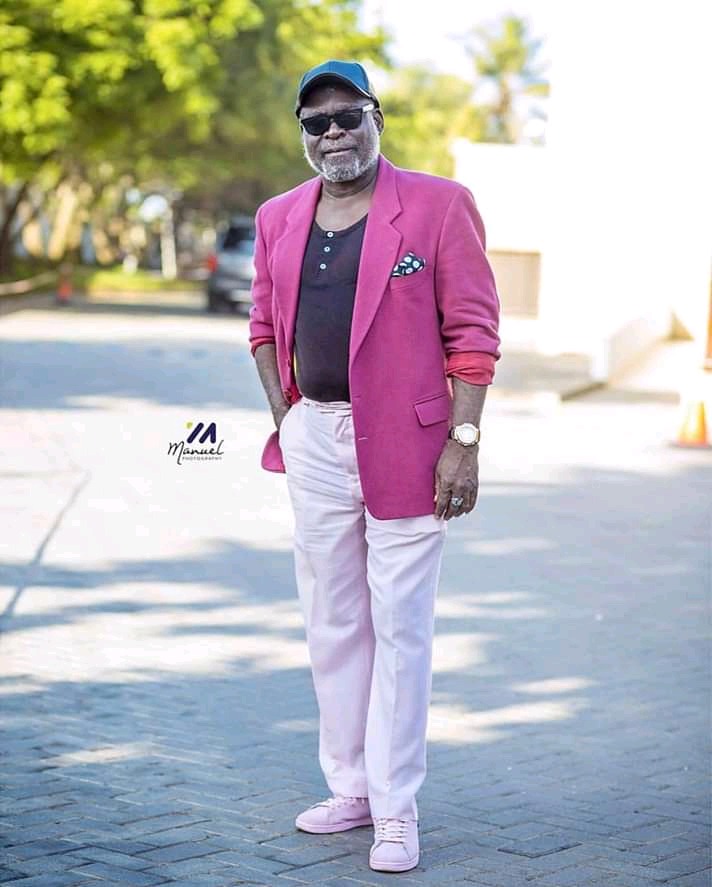 Adjorlolo completed AME Zion School in Keta, Ghana and gained admission to Keta Senior High Technical School before obtaining his sixth form Certificate from Ebenezer Secondary school, Dansoman.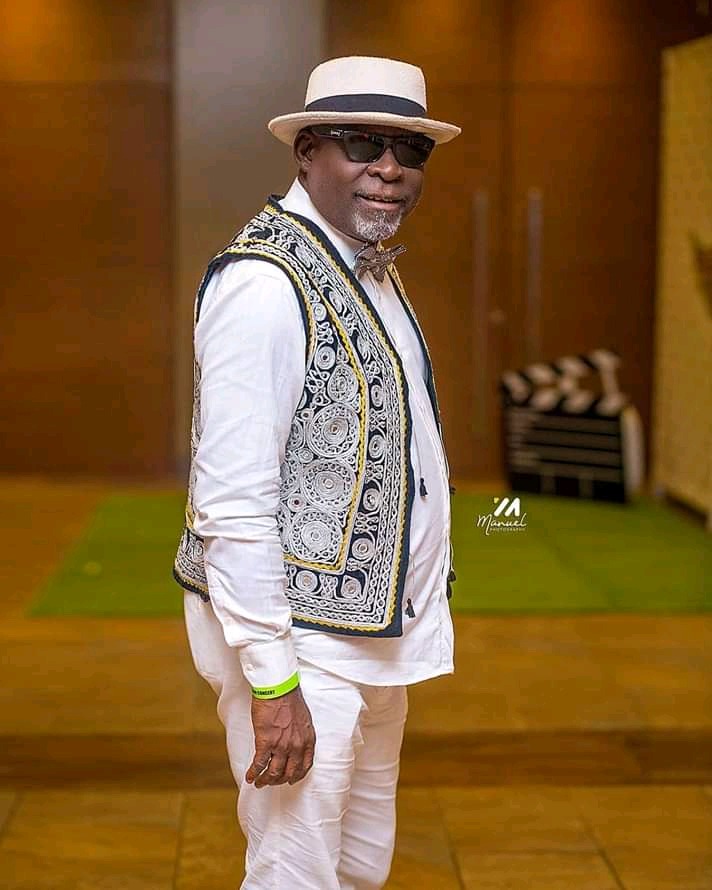 He later went to the University of Ghana to have a Bachelor's degree in Mass Communication.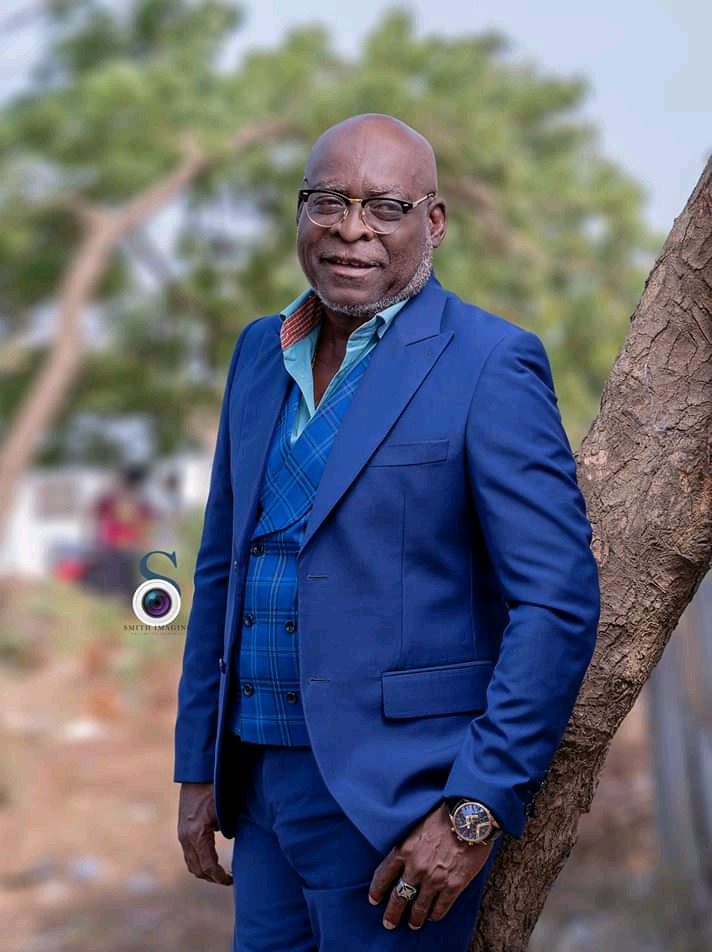 Adjorlolo began his career as a musician, playing instruments including trumpet and organ.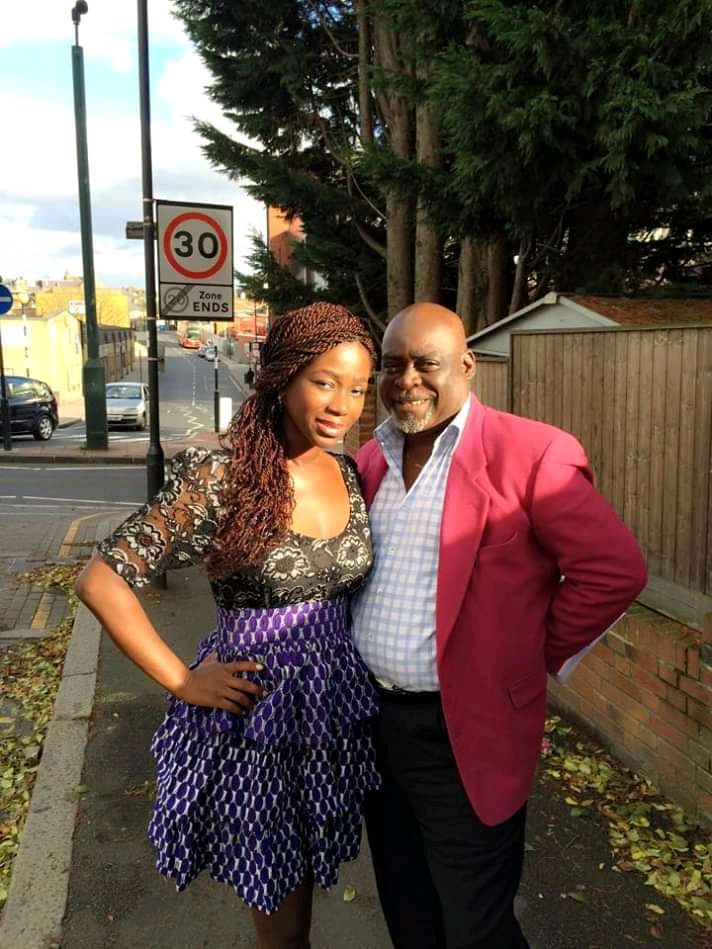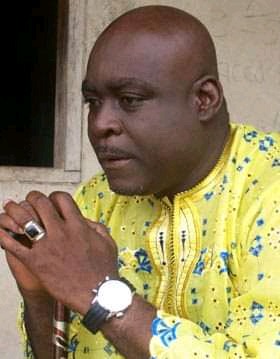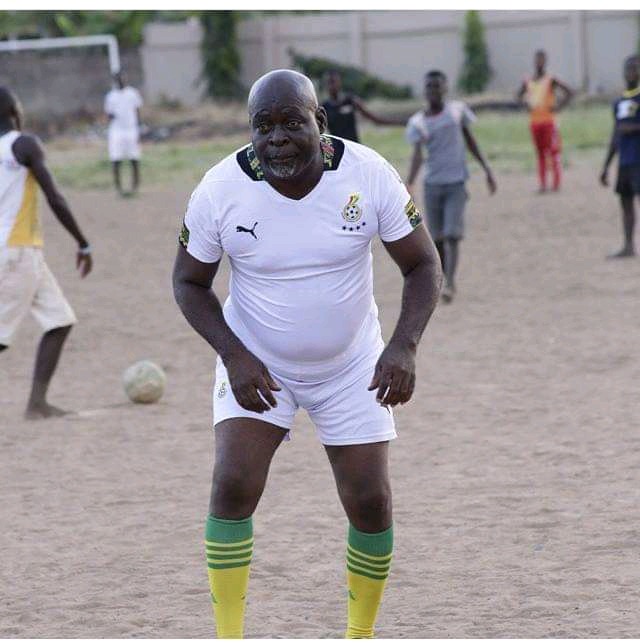 In his twenties, he travelled to Nigeria and played with veteran Nigerian musician, Victor Uwaifo of Joromi fame. He performed with the legendary Felix Bell as well.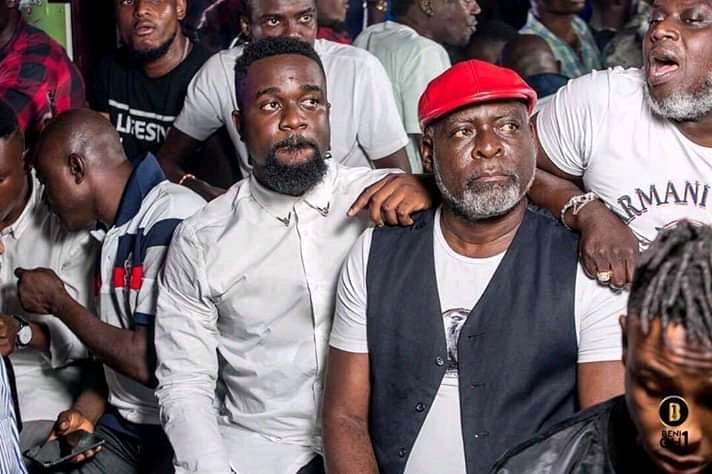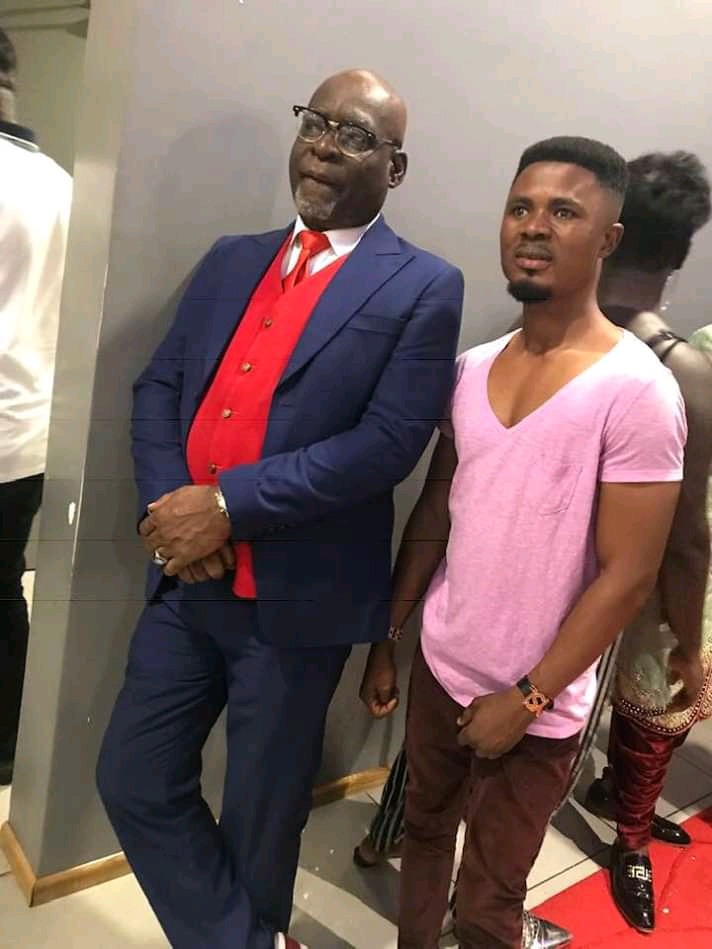 On his relocation to Ghana, Kofi formed the Osagyefo band, and played with Dasebre band.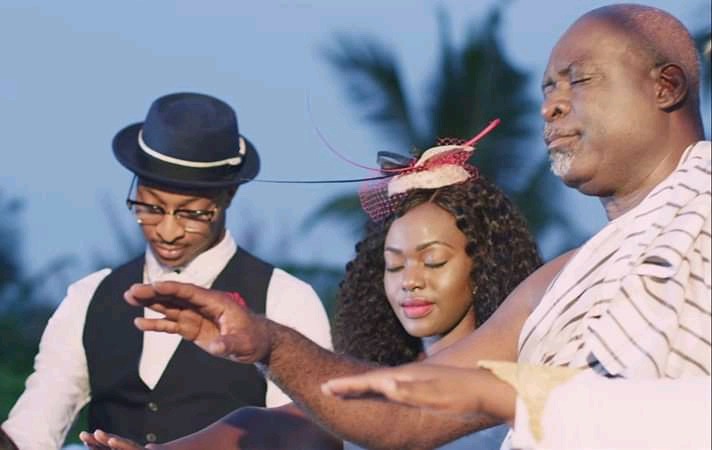 He also worked as a civil servant and a radio presenter at the Ghana Broadcasting Corporation and Peace FM. He was instrumental in the establishment of the religious radio station Channel R, and was honoured by radio station, HOT 93.9 FM in Accra for 30 years of meritorious service to the showbiz industry.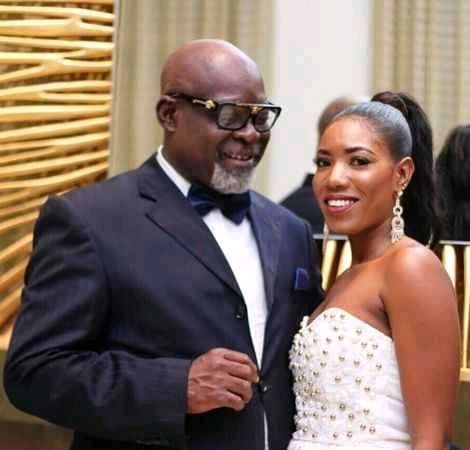 Kofi Adjorlolo joined the Ghana movie industry in 2003 and acted his first movie "The Will", a movie that shot him to fame and recognition in Ghanaian movie industry.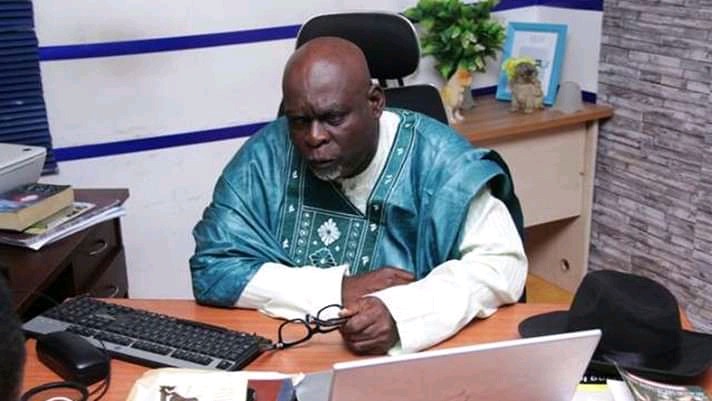 He again starred in another hit movie, 'End of the Will', an award-winning movie that earned him Best actor in Ghana at the African Movie Academy Awards.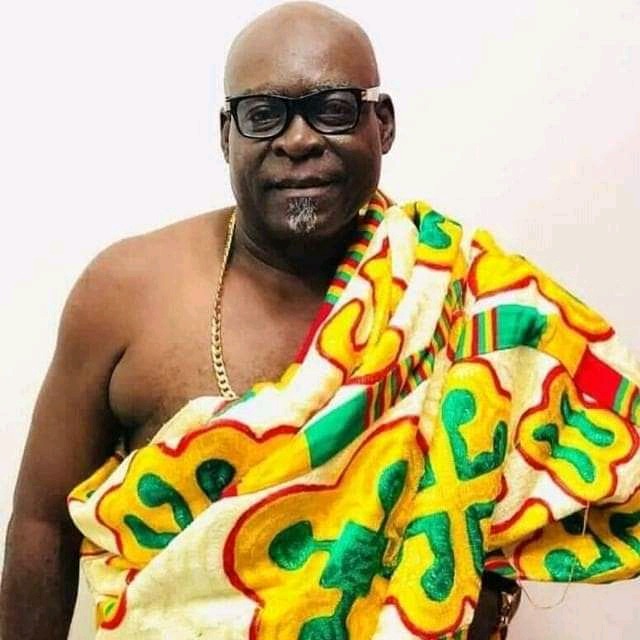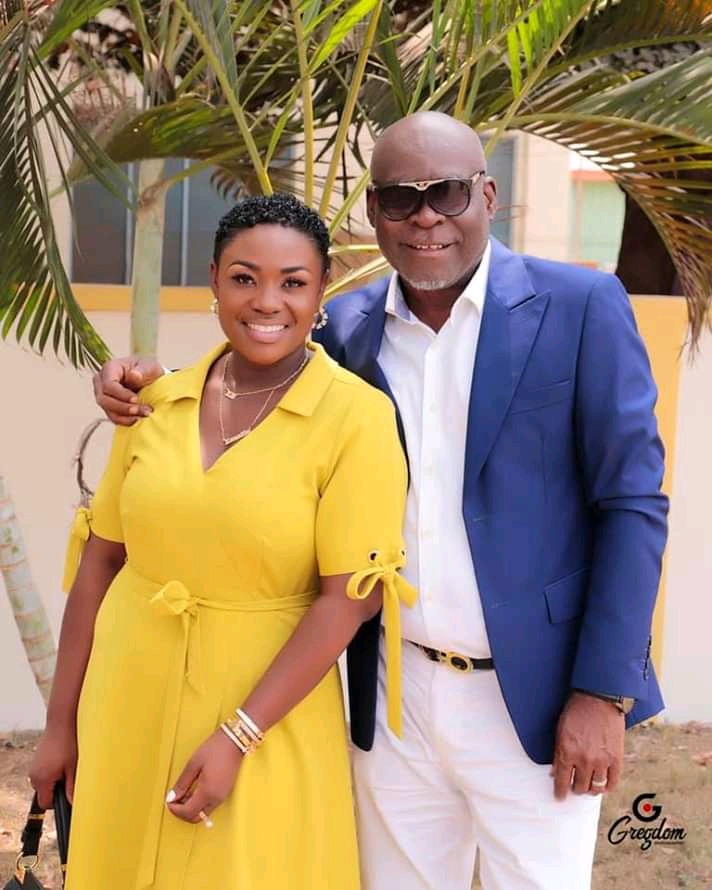 Kofi is also a Nollywood actor with several movies to his credit. He has since acted over 150 movies in both Nollywood and Ghallywood movies, some of which include Power of the Gods, My First Experience, Golden Adventure, Official Prostitutes The Will, Mummy's Daughter, End of the Will, My Mother's Heart among others.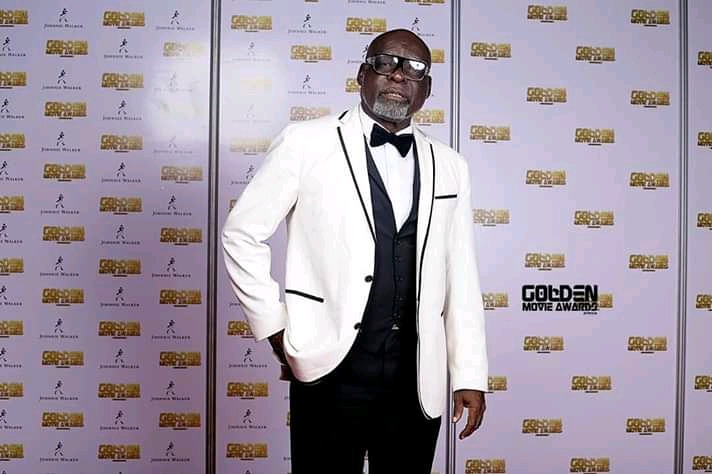 Kofi Adjorlolo is creative and exceptionally talented actor known for good interpretation of roles in movies. His style of acting is very matured, calm, cool and collected, loved by his numerous fans both in Nigeria and Ghana.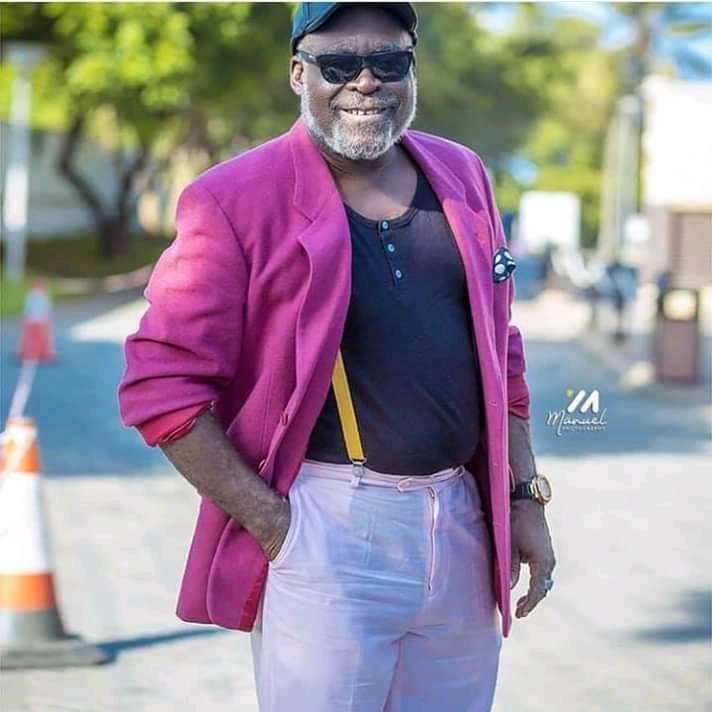 Kofi co-associates in the movie industry has the cast of top Nollywood and Ghallywood celebrities like Olu Jacobs, Genevieve Nnaji, Ramsey Noah, Kenneth Okonkwo, Tonto Dikeh, Regina Daniels, Van Vickers, John Domelo, Nada Buari, Jackie Appiah, Yvonne Nelson and others.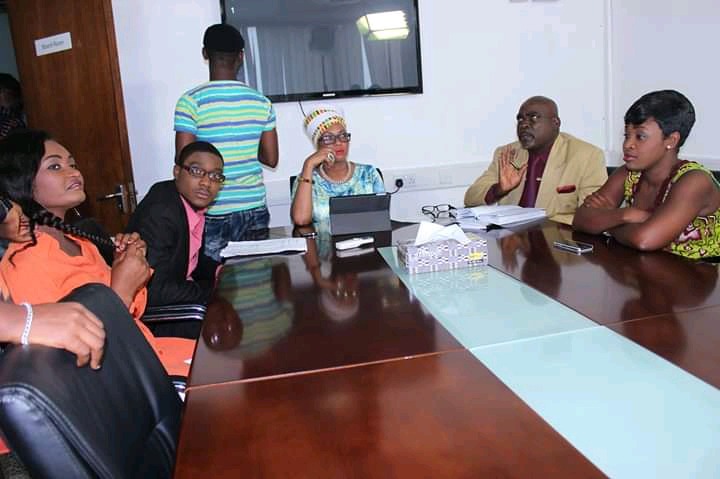 Kofi Adjorlolo is a recipient of several awards. They include Best actor in Ghana at the African Movie Academy Awards, Best actor in a supporting role also at the African Movie Academy Awards, Best actor in a leading role at the Best of Nollywood Awards, Most prominent actor in Ghana at the African Magic Viewers Choice Awards, International Golden Image Award from then Liberian President Ellen Johnson Sirleaf, Best Cameo Actor at the 2011 Ghana Movie Awards.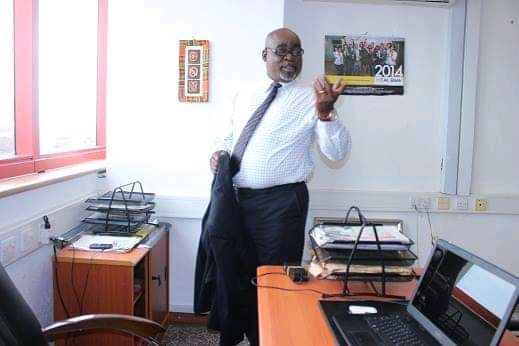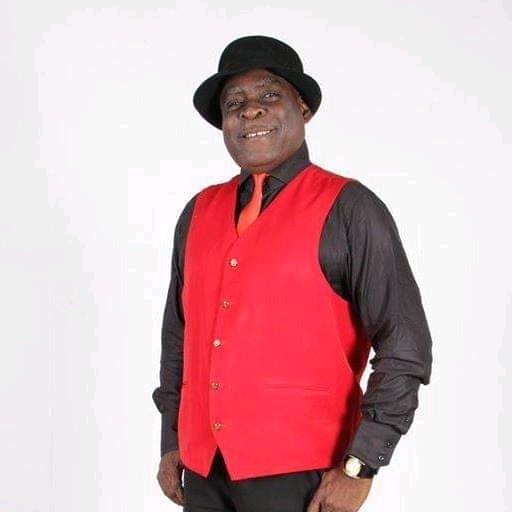 Kofi has married twice, and divorced two different women before now settling down with a very young woman named Victoria, a model. She is reported to be her late 20s.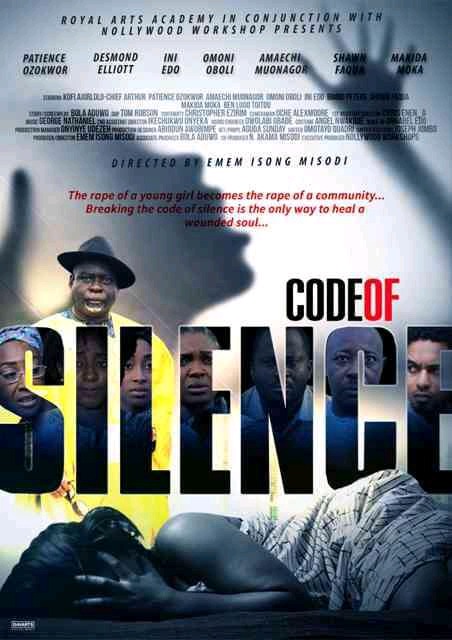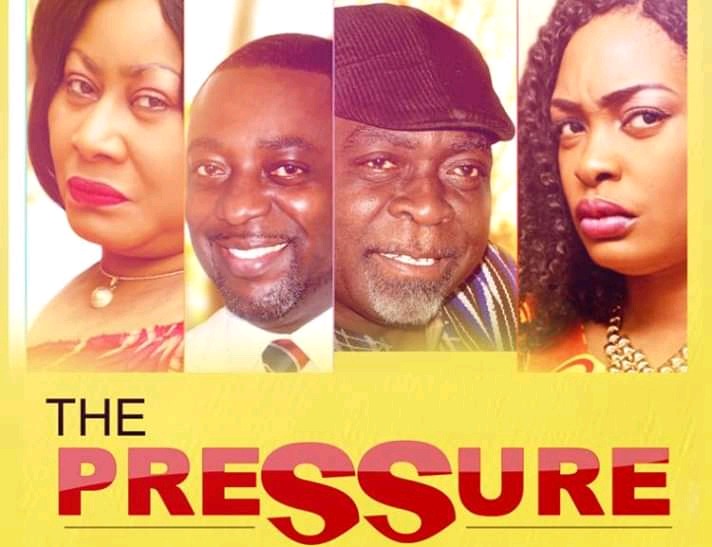 #6. John Dumelo
John Dumelo is a Ghanaian Actor, Producer and a Model. He is the last boy in a family of three children. He was born on 3 February, 1984 in Accra, Ghana. He is currently 33 years old. John Dumelo had his primary education at Christ the King International School in Accra, Ghana.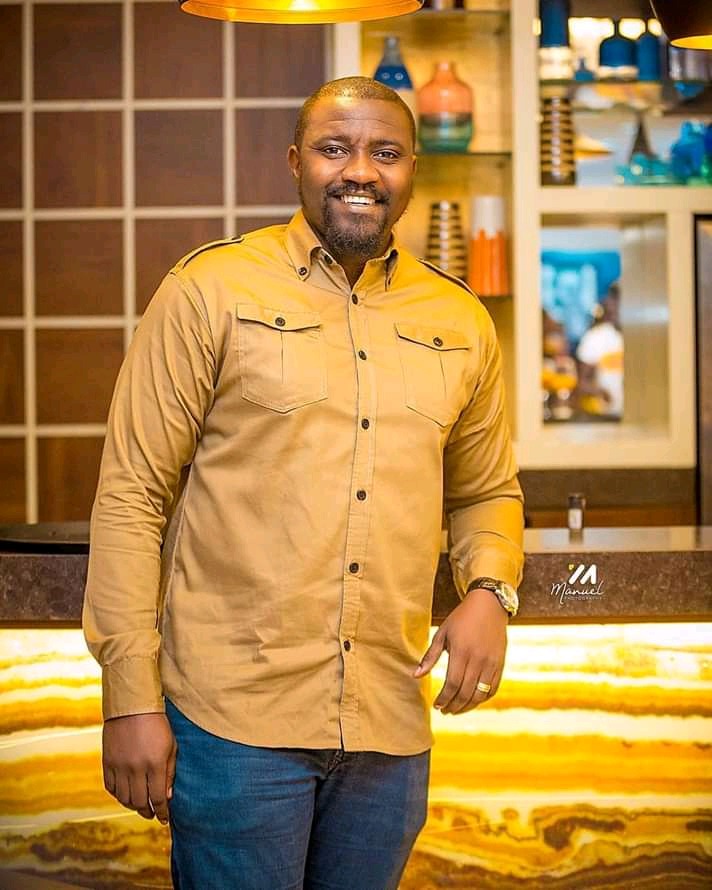 John Dumelo also had his secondary education at Achimota Secondary School in Accra, Ghana.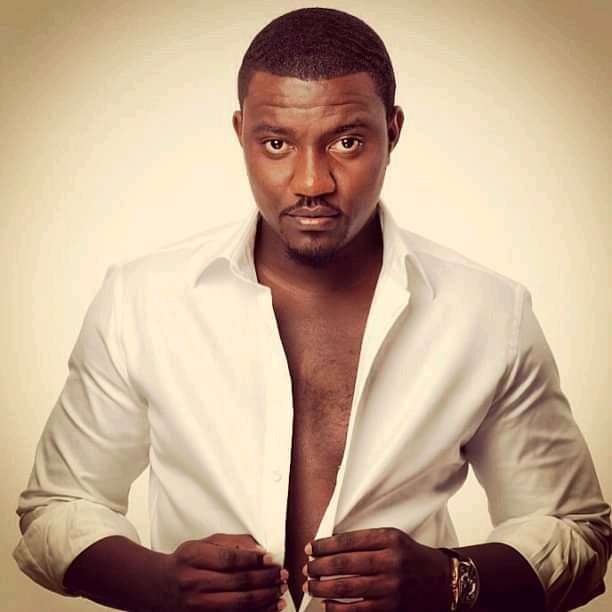 He studied at Kwame Nkrumah University of Science & Technology where he read Civil Engineering.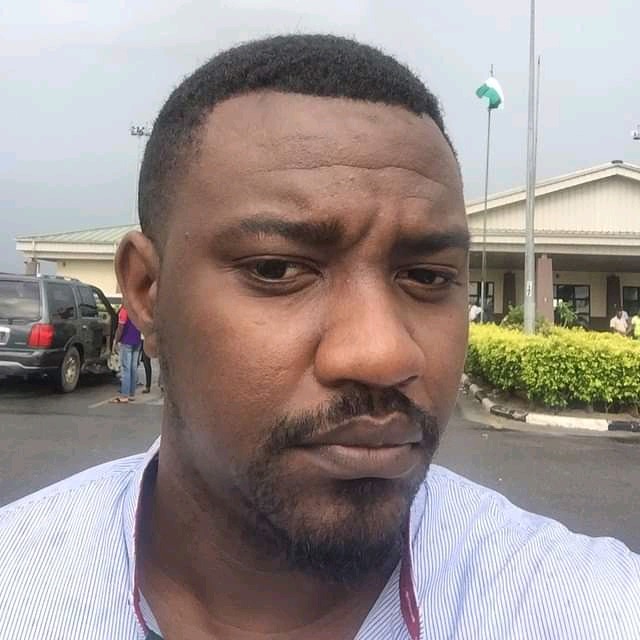 After completing his tertiary education, John Dumelo joined the Ghana movie industry popularly known as Ghallywood in 2005 and has since featured in several television series such as "Sun City" and "About To Wed". In 2008, he rose to fame after starring in the Ghanaian blockbuster movie "The King is Mine" alongside with Jackie Appiah and Nadia Buari and in which he played the role of a King.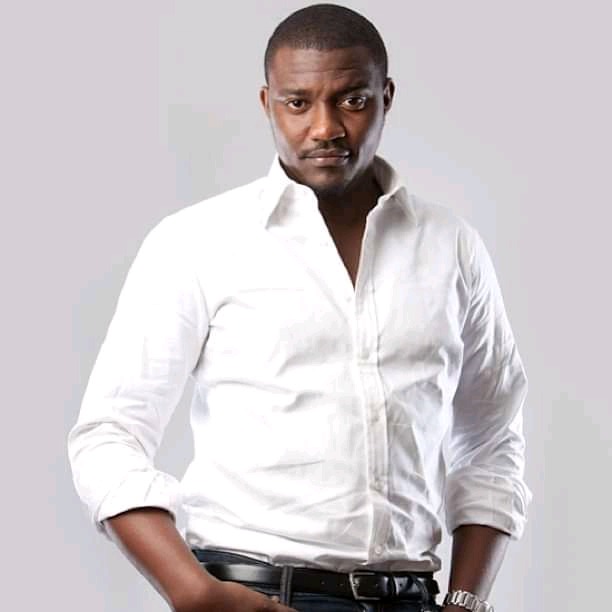 John Dumelo after making a name in the Ghana movie industry (Ghallywood) hit big in Nigerian movie industry popularly known as Nollywood. He has acted in over 80 Nollywood movies with Nollywood celebrities like Desmond Elliot, Ramsey Noah, Omotola Jalade Ekeinde, Genevieve Nnaji, Mercy Johnson, amongst others.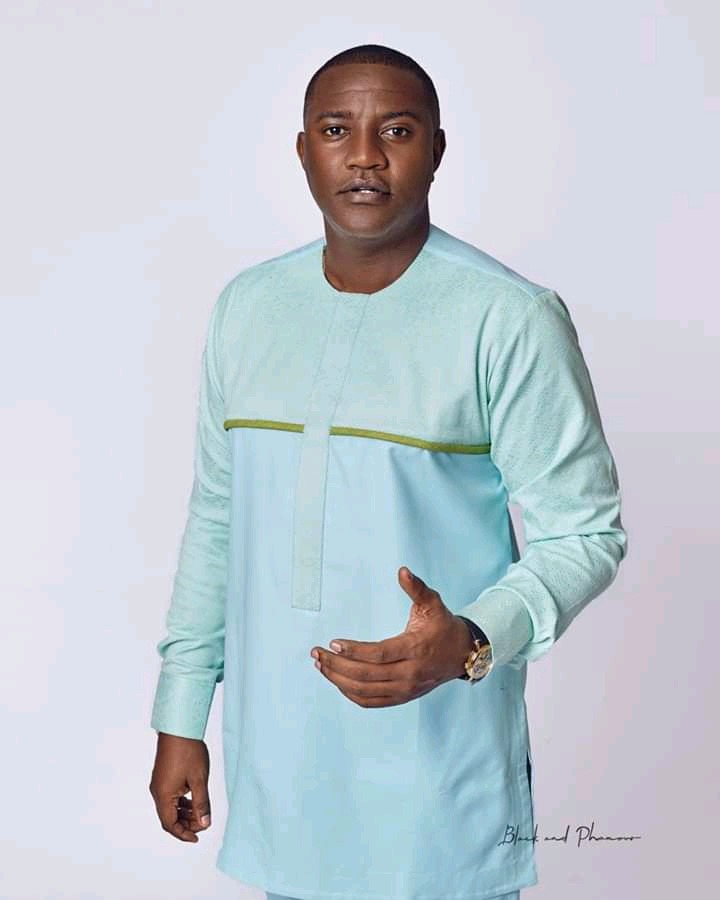 Since then, he has acted in over 80 movies with stars like Ramsey Noah, Omotola Jalade Ekeinde, Jackie Appiah & Majid Michel.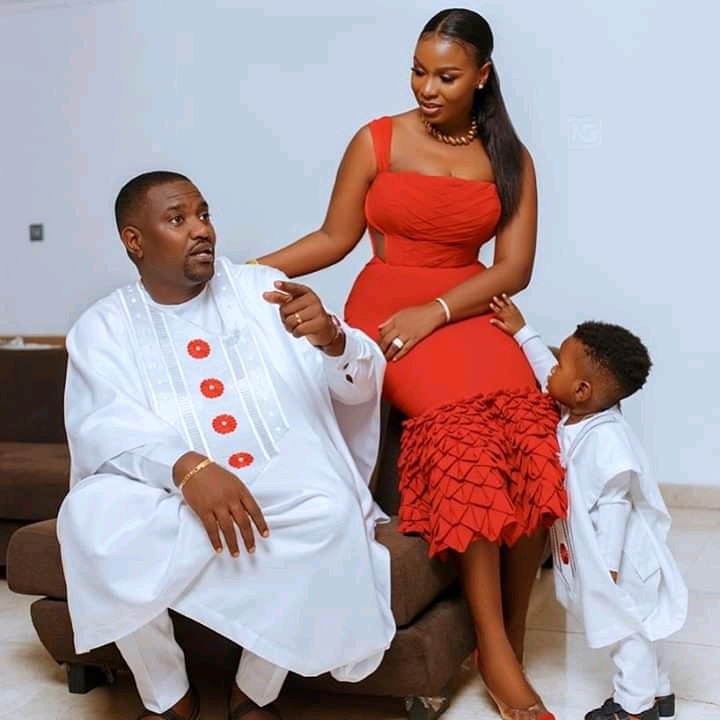 The actor's talent was recognized by the following awards, Joy Fm Award for Best Ghanaian actor, Afro Australian Movies and Music Award for African Most outstanding Actor in 2011, Ghana Movie Award for Best Actor in a Lead Role in 2013, Panafrican Film and Television Festival of Ougadougou (FESPACO) award for Best Actor West Africa.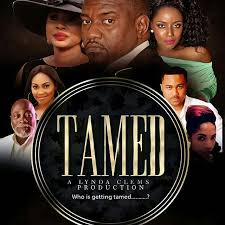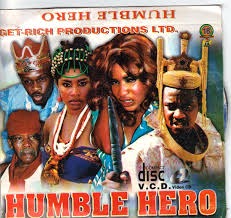 #7. Eddie Watson
Eddie Samuel Obong Watson Jr., born May 22, 1980, is a Liberian -born Ghanaian actor and producer. He received his first Ghanaian Movie Award in 2014 for his film Ebola which he wrote, directed and produced.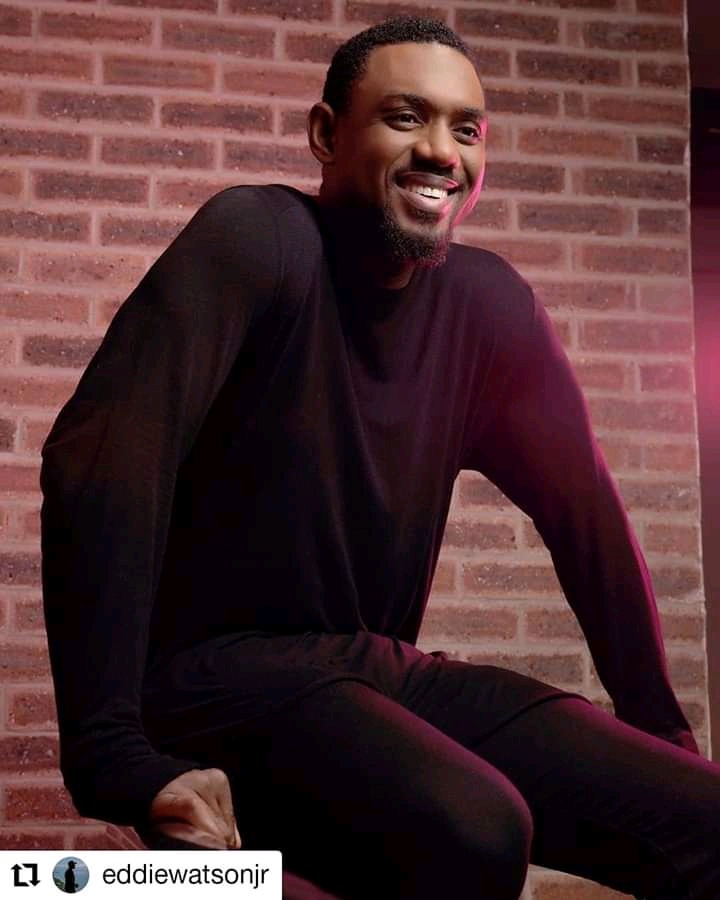 Watson's professional acting career started in 2010 with Labour of Love. He later went on the same year to star in the African war movie, Somewhere in Africa , where he had a supporting role. Costar Majid Michel suggested Watson to the director, Frank Rajah , for the role of a new character being introduced in the sequel 4Play Reloaded of the already popular 4Play by Venus Films. His supporting role in Frank Rajah 's Somewhere in Africa earned him a nomination at the Nollywood & African Films Critics Awards (NAFCA ).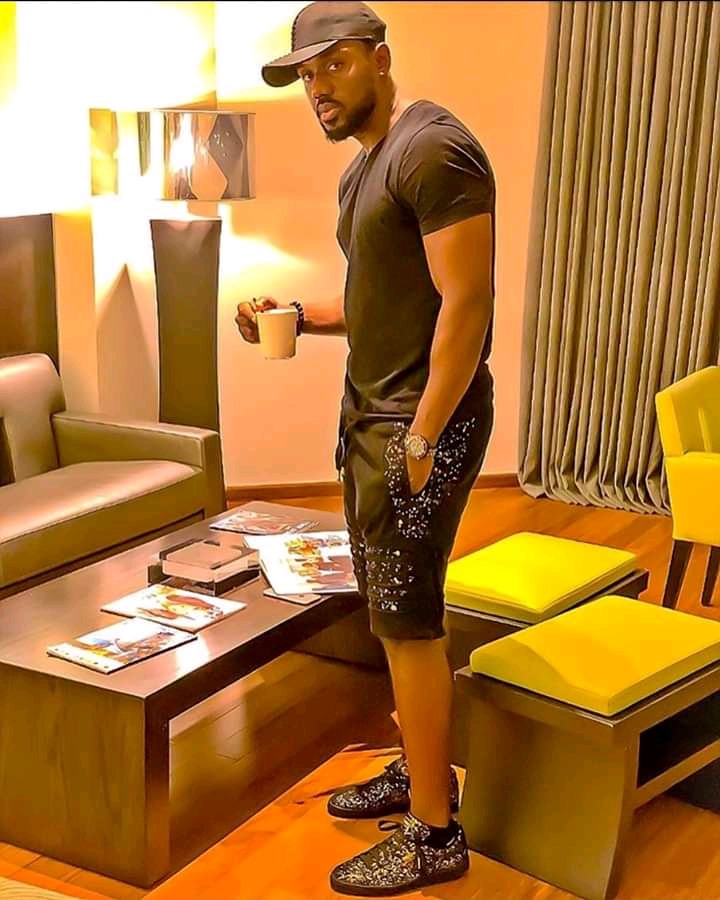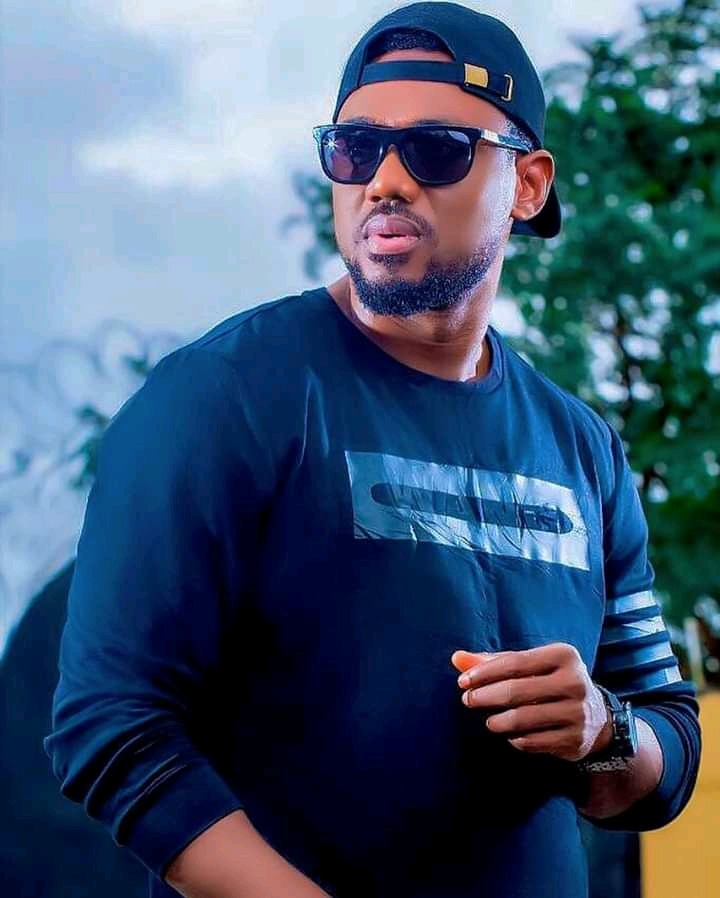 The following year, Watson had roles in movies like A Reason to Kill and Single Six, and by 2011 the actor has made his first move into Nollywood when he starred alongside Queen Nwokoye in Desperate Heart. With movies like Single and Married in 2012, House of Gold, Letters to My Mother and Purple Rose in 2013 [10] the actor soon became a house-hold name in African entertainment.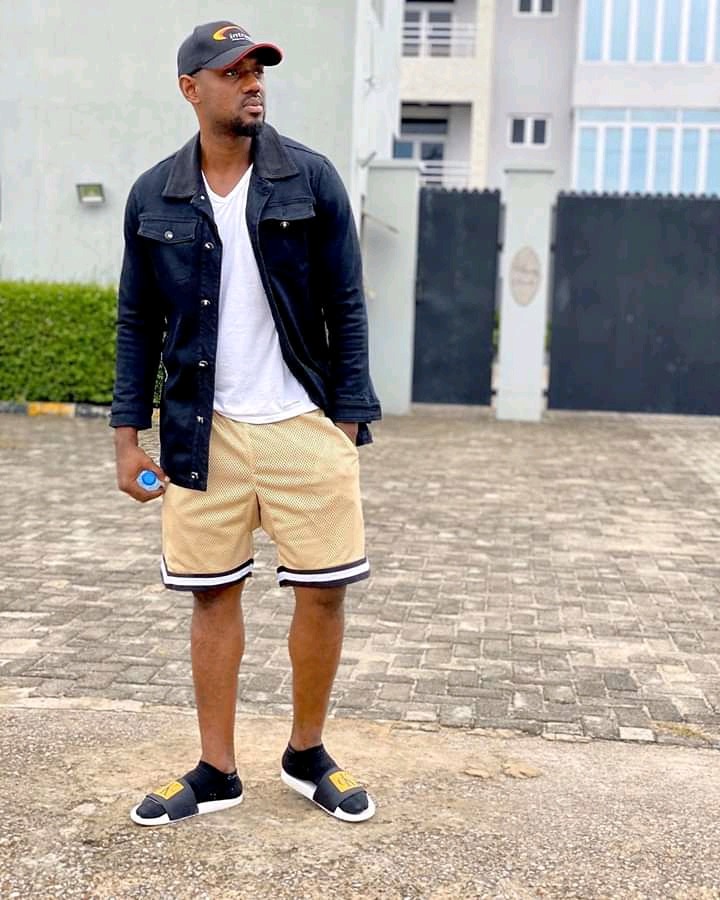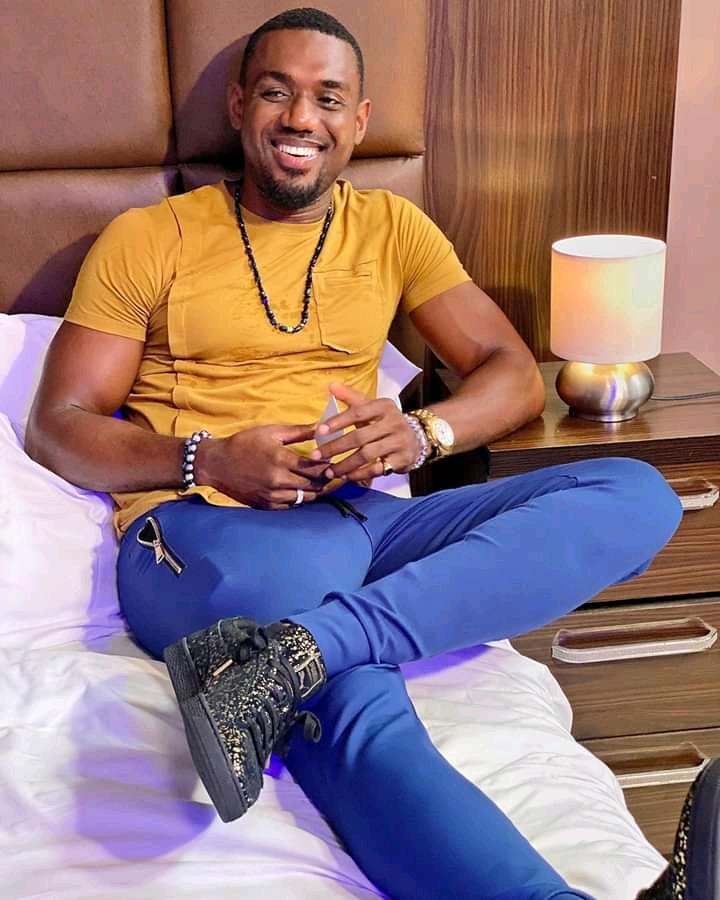 The year 2014, was a bitter sweet year for Watson. West Africa and Watson's home country, Liberia , which was one of the worst affected by the Ebola virus . Watson wrote, produced and directed the short film, Ebola. The year also brought many nominations for the actor for different roles in films such as Bachelors, Sister at War and Purple Rose. And for the first time he was nominated in two different categories for the Ghana Movie Award (Best Actor in Lead Role for Bachelors and Best Short Film for Ebola, which he won). The actor has now produced two major movies; Jack & Jill and She Prayed. On Saturday, December 5, 2015, Eddie Watson premiered She Prayed in Sierra Leone with support from some of the cast and other African movie stars including Majid Michel , Beverly Osu and Melvin Oduah. The screening of She Prayed is said to be the biggest show in all the premieres and all international shows in 2015 in Sierra Leone . The movie banked an impressive 98% hold of its premiere rating.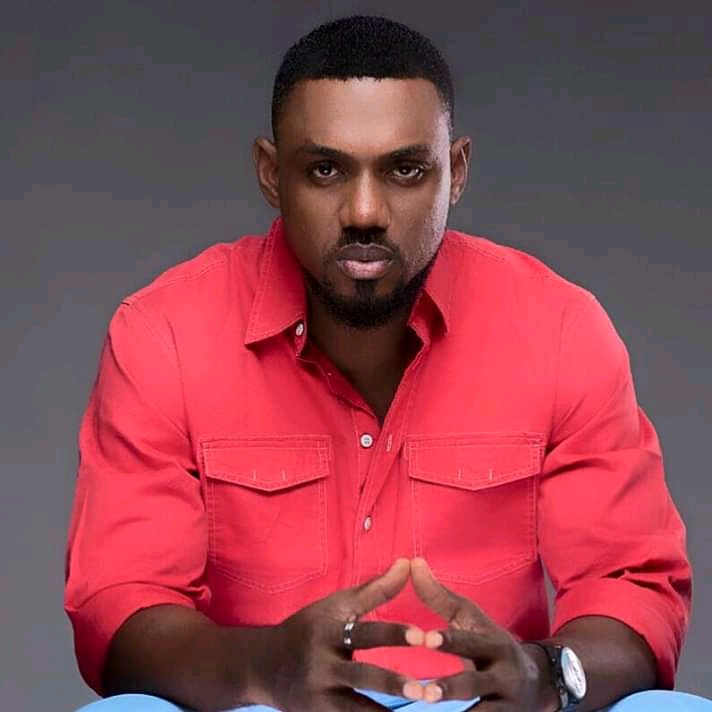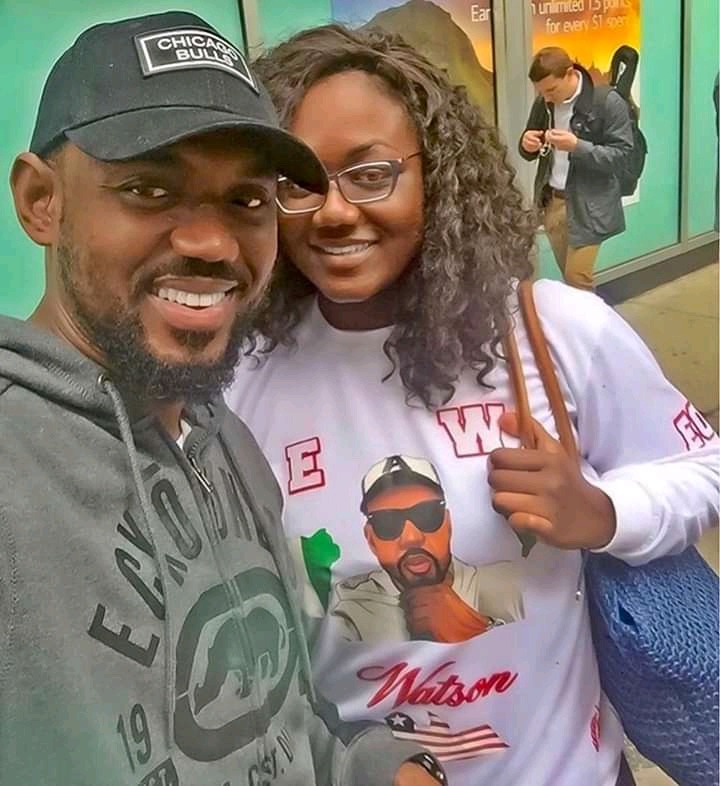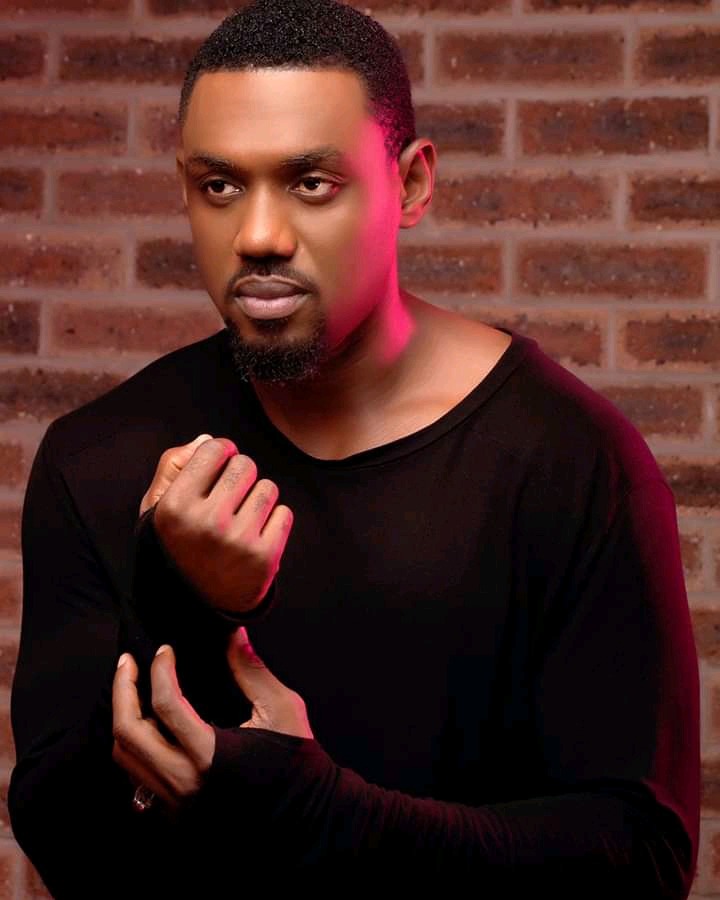 Eddie Watson married his partner of two years, actress Naomi Baaba Watson, in a private ceremony. The couple welcomed their first child, Emirror (Emi) Cassia Watson on February 2, 2015.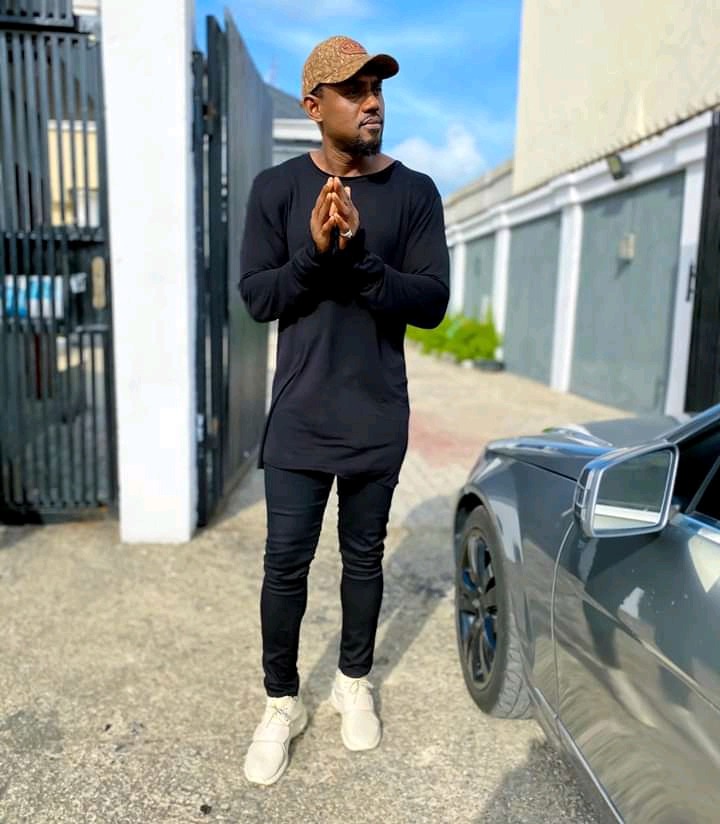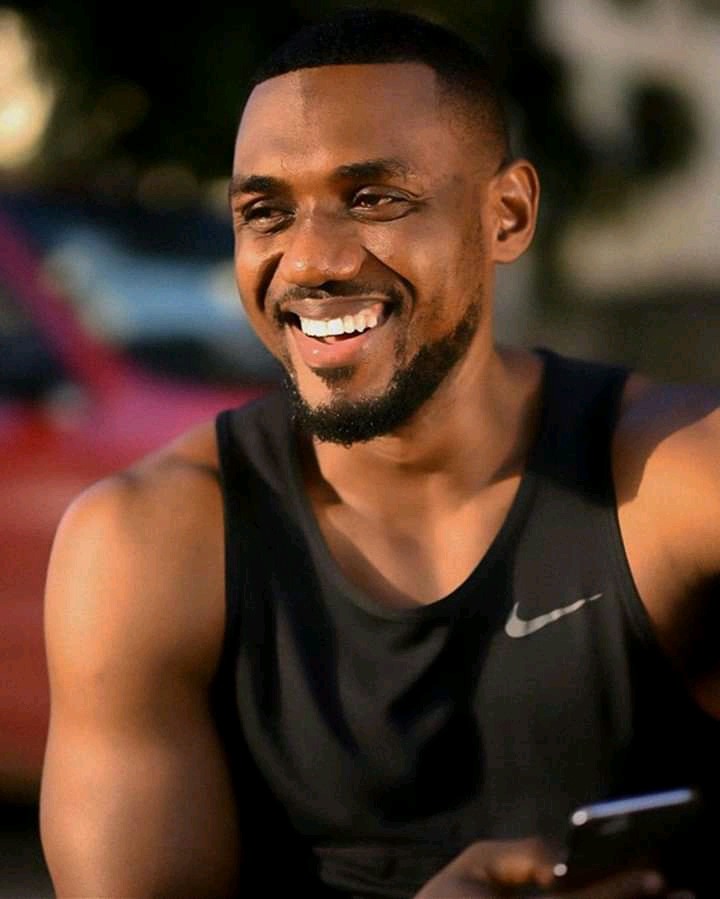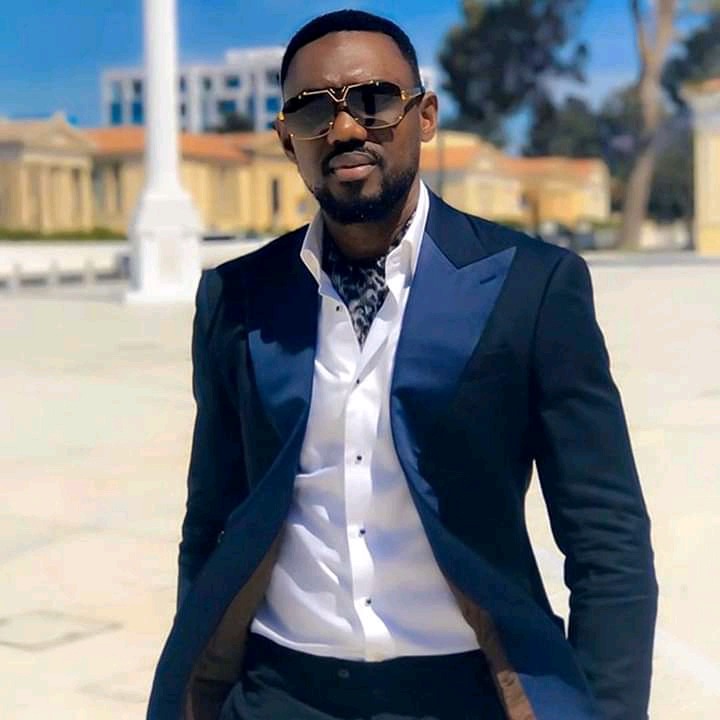 Eddie Watson's documentary film "Ebola" was one of his humanitarian efforts after the outbreak hit West Africa in 2014. The film was meant to educate people in areas affected by the disease. The film was totally financed by Eddie Watson himself, and was distributed to most media houses in countries affected plus others in the region of publication, and also throughout the internet without a single charge from the actor. He launched the "We Need Help-Ebola Campaign" the same year the film was shot with the Twitter hashtag #WeNeedHelpEbola. The Ebola documentary film starred some popular faces in Ghana's movie and music industries, including Yvonne Nelson and Sarkodie and more. Later that year, the film went on to win Best Short Film Movie at the Ghana Movie Awards ( GMA ).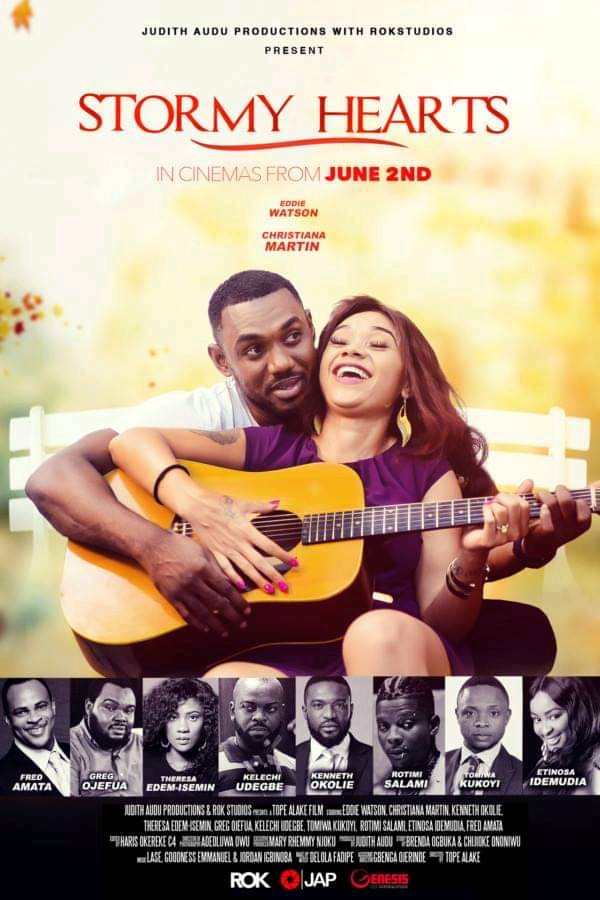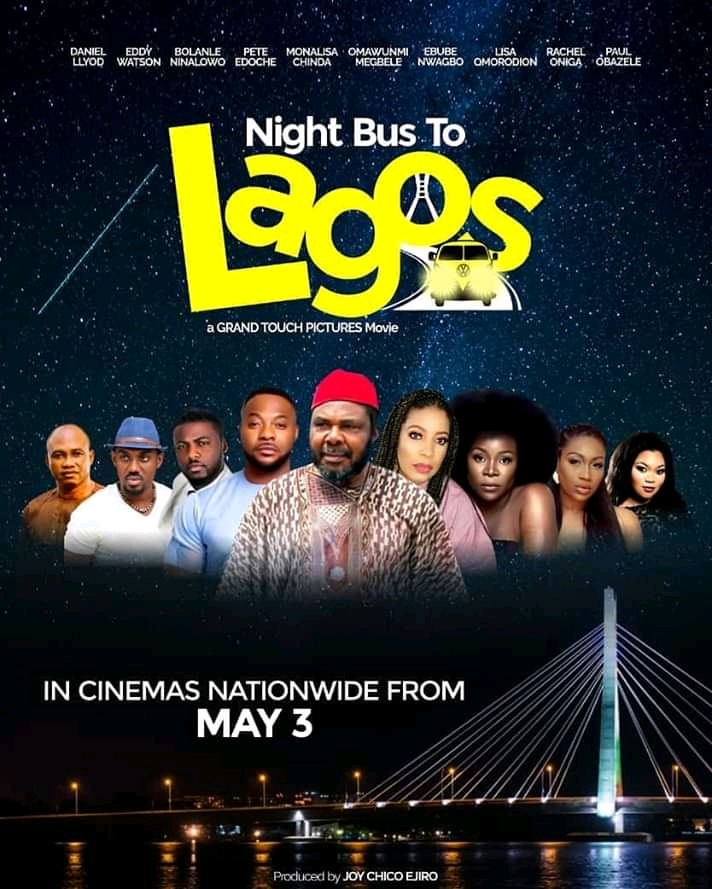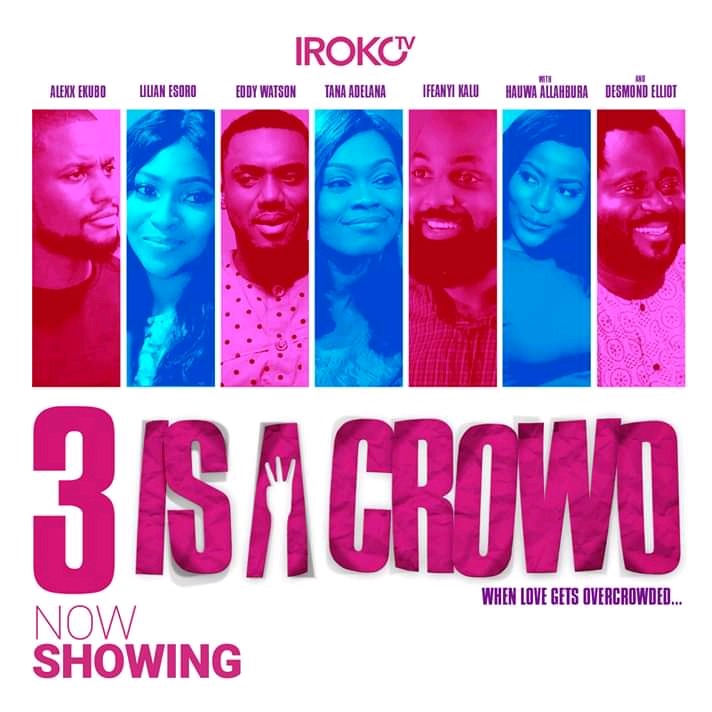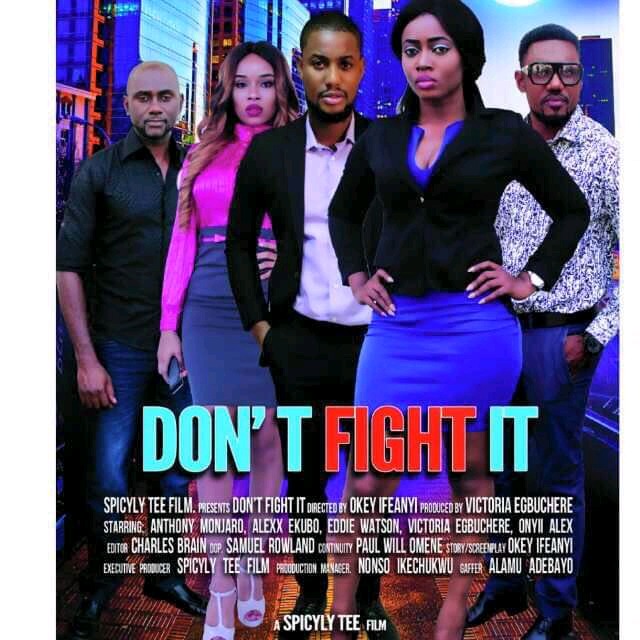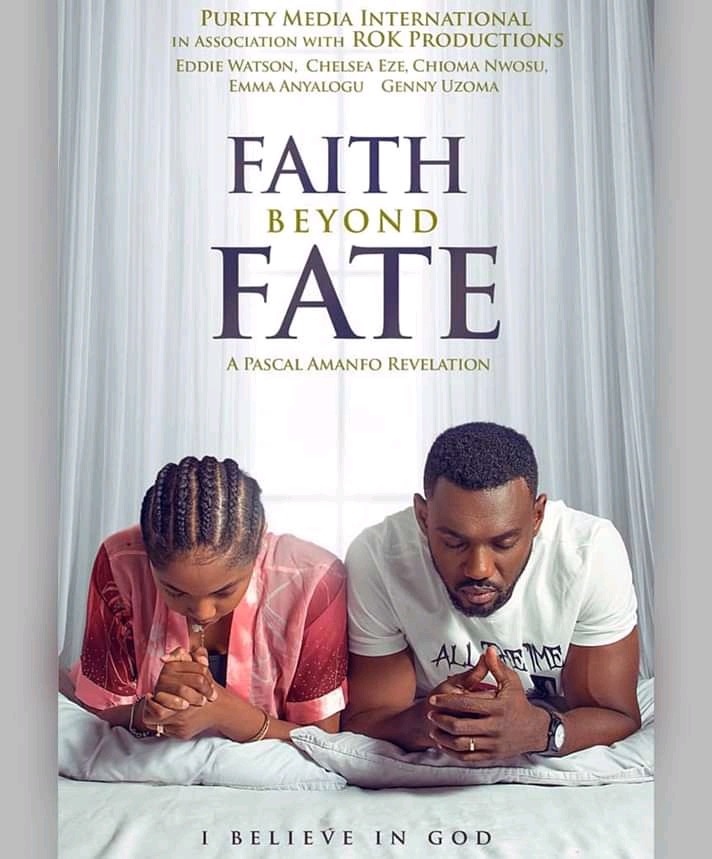 Content created and supplied by: AdoyiGreporter (via Opera News )
Opera News is a free to use platform and the views and opinions expressed herein are solely those of the author and do not represent, reflect or express the views of Opera News. Any/all written content and images displayed are provided by the blogger/author, appear herein as submitted by the blogger/author and are unedited by Opera News. Opera News does not consent to nor does it condone the posting of any content that violates the rights (including the copyrights) of any third party, nor content that may malign, inter alia, any religion, ethnic group, organization, gender, company, or individual. Opera News furthermore does not condone the use of our platform for the purposes encouraging/endorsing hate speech, violation of human rights and/or utterances of a defamatory nature. If the content contained herein violates any of your rights, including those of copyright, and/or violates any the above mentioned factors, you are requested to immediately notify us using via the following email address operanews-external(at)opera.com and/or report the article using the available reporting functionality built into our Platform See More