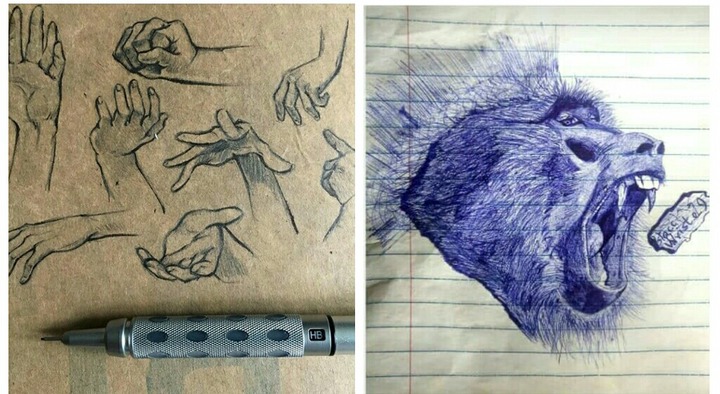 I was teaching in the class and discovered that this young boy was not paying attention at all. I called his name and immediately he closed his book so I could not see what he was doing. I collected the book to check what it was he was hiding from me, and what I saw surprised me. I didn't believe he could draw this with a biro.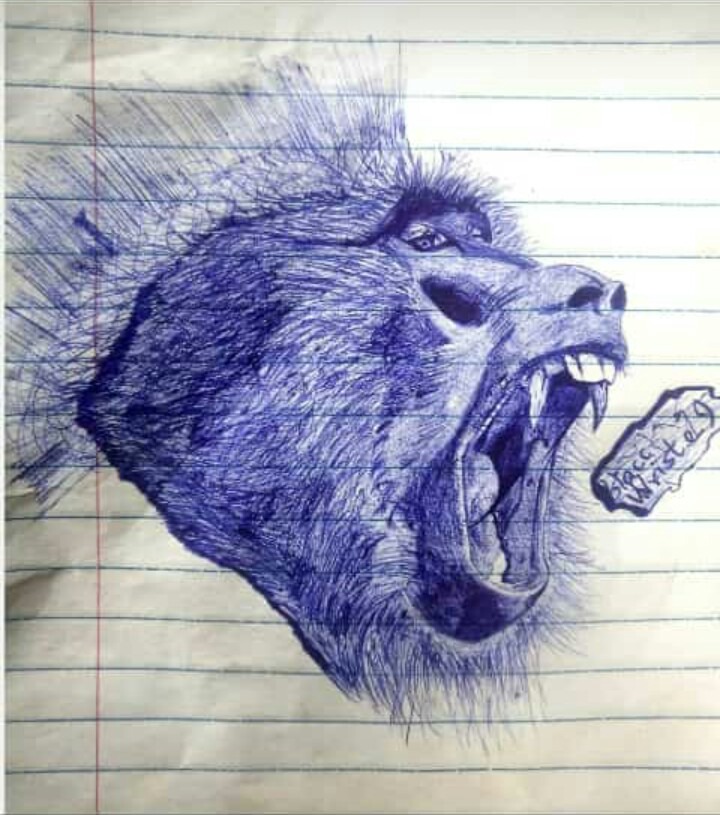 He also had other drawings like this one.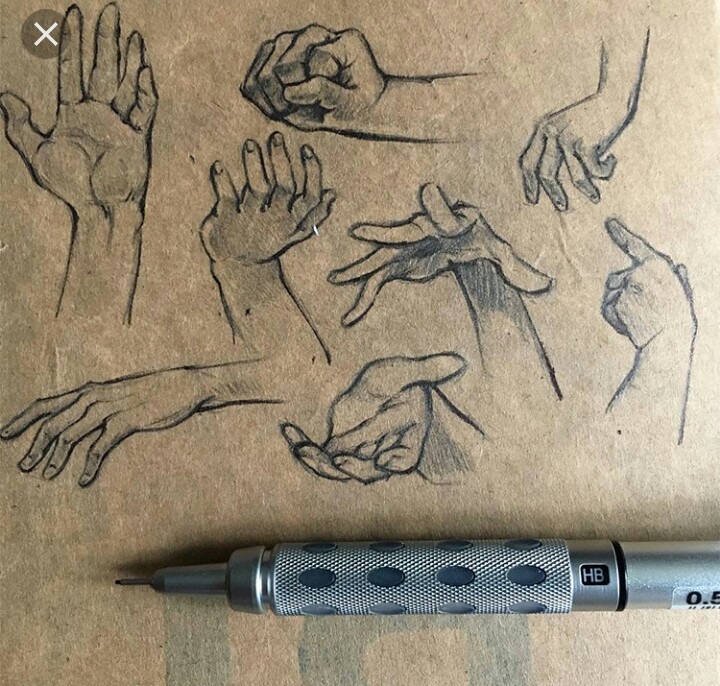 I told him this could wait till during break. I made him realise he was suppose to pay attention whenever a teacher was explaining in the class. He apologized and promised to always pay attention in class.
I then asked him what he wanted to be in feature, and he said an artist. But his parents were not in support of him. They want him to become a doctor.
I decided to follow him home and see his parents and discuss about the great talent I discovered in their son. The first thing I was told was artist are not respected, how would he be able to fend for himself and the family.
I told them he would find it more easier if he pursued his dream than when he does what he does not have interest in. I pray his parents consider him and help him out in pursuing his dreams. Their are many great artist out there. I know he would become one of them in feature.
Parents out there please allow your children to chase their dreams.
Content created and supplied by: Ramzythegifted (via Opera News )