The question of the day says, "Does a 13 year old girl have the right to fall in love?"
This question has got too many people talking on social media.
The picture that was used as an illustration shows a little girl of about 13 years old standing with a young man who is about 19 years.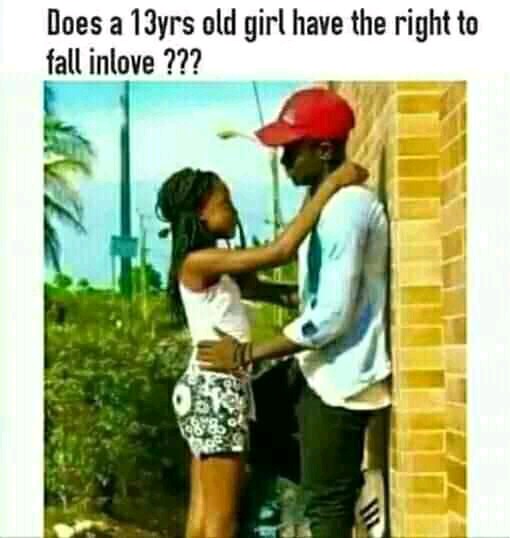 Love is a beautiful thing, but when it is expressed by the underaged, it is termed lust.
A lot of people believe that love is meant to be felt by a boy or girl of any age, people kicked against the idea of a girl at that infant age talking about love, when he or she is supposed to be serious with studies.
On the other hand, some other people opined that it is not a bad idea for a young girl to fall in love, they added that the feeling is not what can be controlled by human.
Two ladies identified as chinenye ohanwusi and queen calista on Facebook comment section strongly supported that anybody can fall in love irrespective of their age.
This could be a serious thing, so drop your comments and suggestions.
The question has been thrown open, what do you think?
Do not forget to share with other people.
See other people's comments below: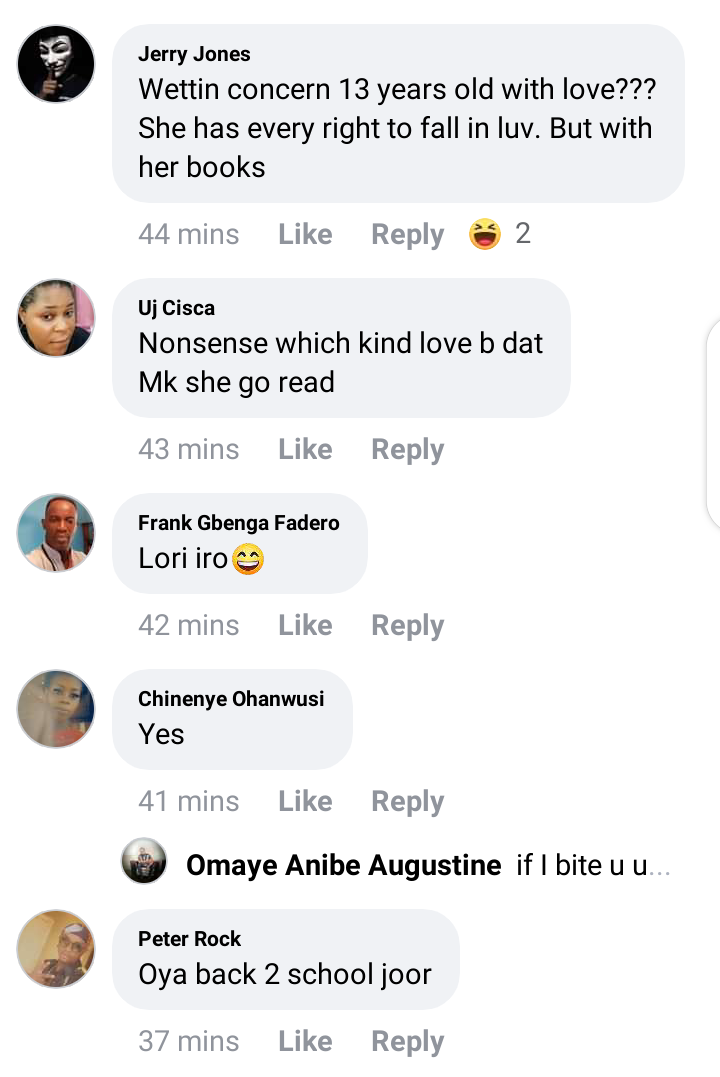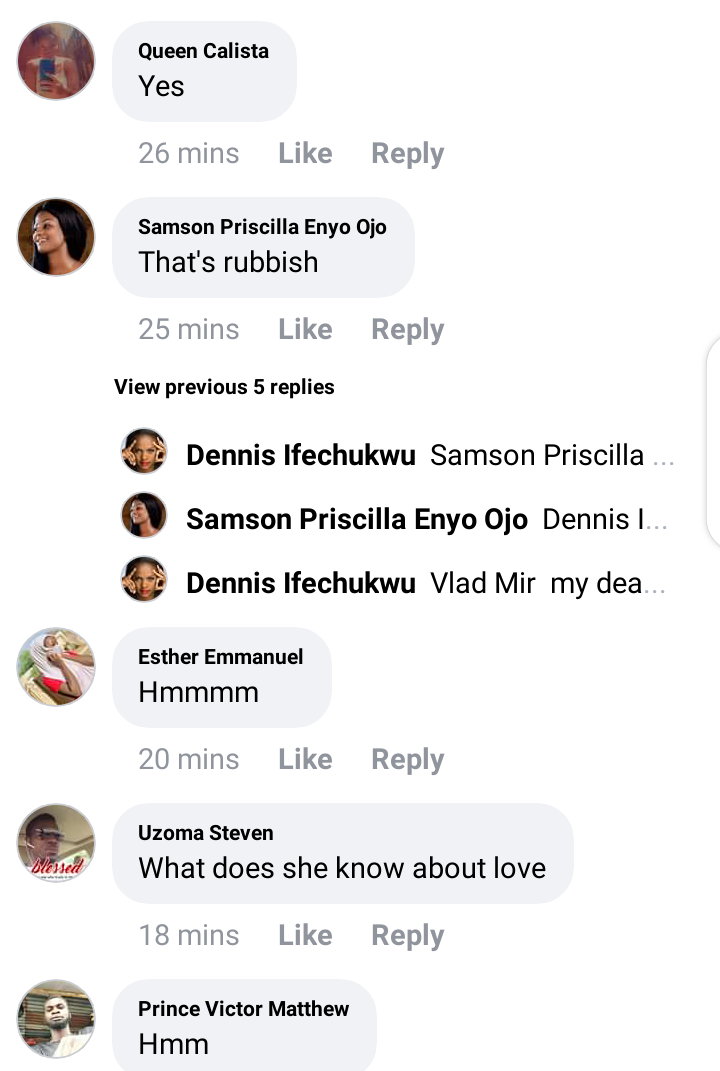 Content created and supplied by: Chibuzor1997 (via Opera News )