See Reactions As Pastor Allegedly Canceled Wedding Because Bride Arrived Church 5 Minutes Late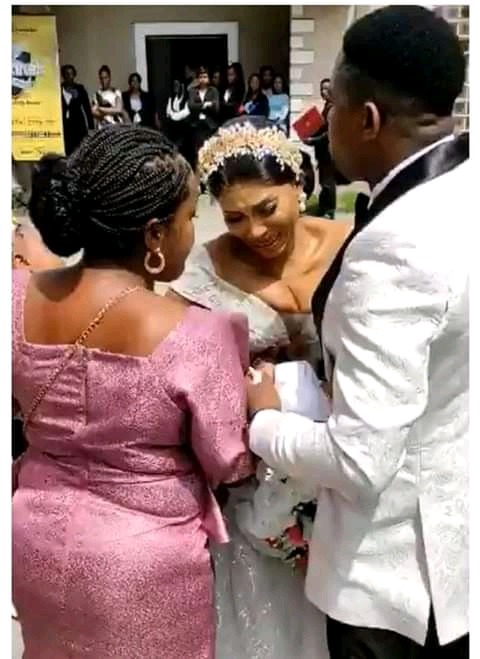 A certain pastor has been reported of cancelling the wedding ceremony of his female member because the couple arrived church 5 minutes late on the wedding day.
According to reports, the lady who was the bride has been a member of the church for about twelve years. But the little delay in getting to the church auditorium on her wedding day made the pastor cancel the wedding.
As the photos and videos of the unfortunate incidence go viral on Social Media, majority of Nigerians have reacted sharing their personal opinions and emotions towards the event.
The incidence has generated different kinds of reactions from people. Some People are imagining why the pastor could do such wicked thing to his member who, according to reports, have been worshipping in the church for twelve years.
Other people are of the assumption that the pastor might have been having some interest and secret intentions for the lady before the marriage. To such people, the pastor is simply demonstrating his grievances and frustrations indirectly.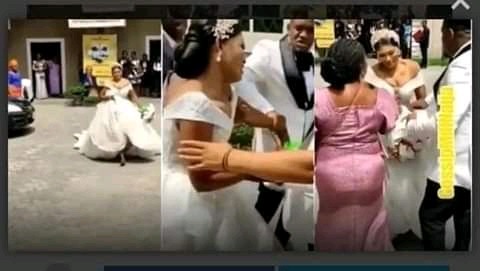 Other people see the pastor's as emanating from his strict adherence to discipline and standards. According to such people, time is of great importance to the pastor.
See how people react to the incidence below.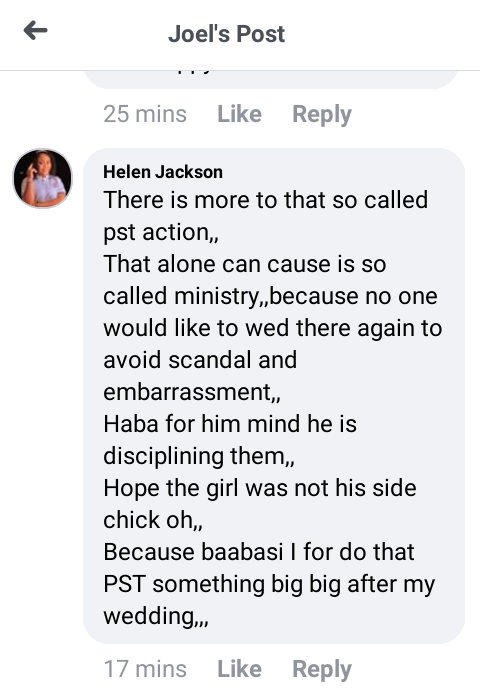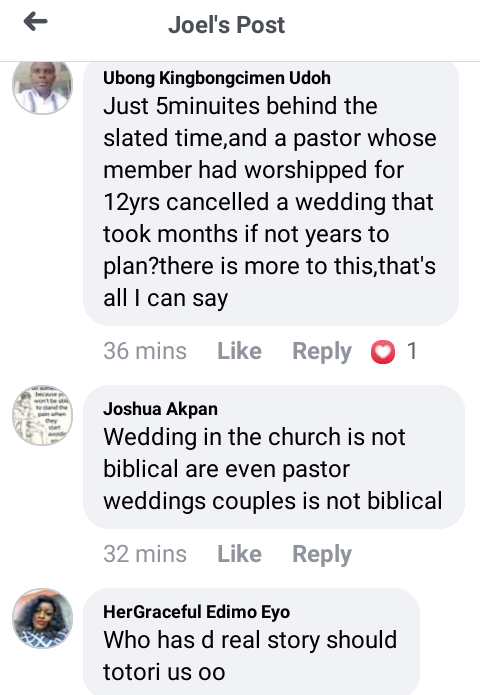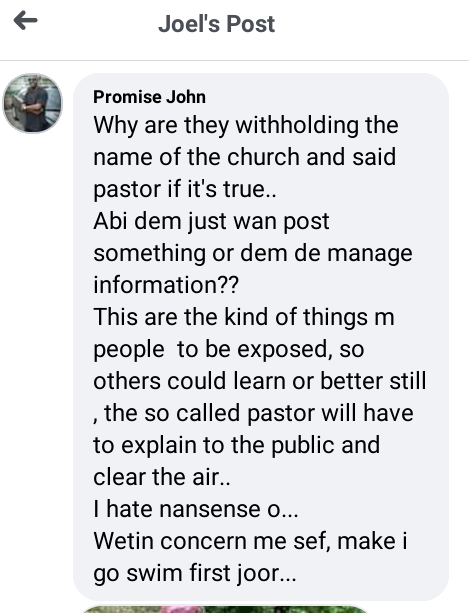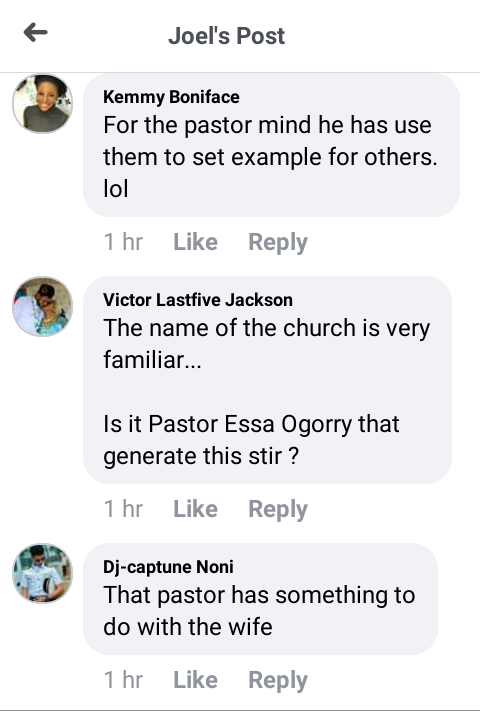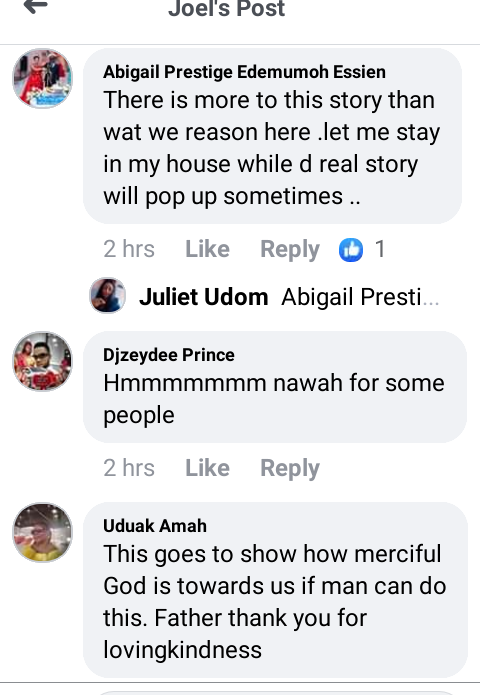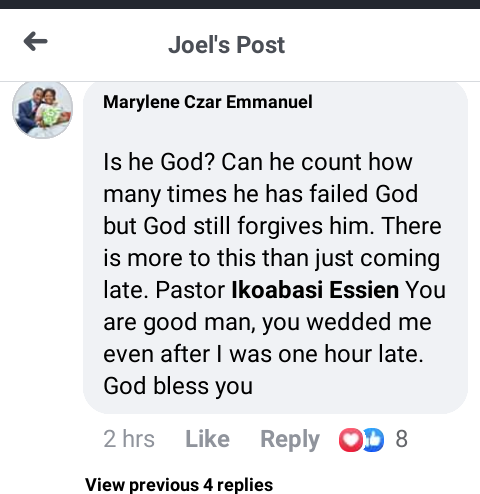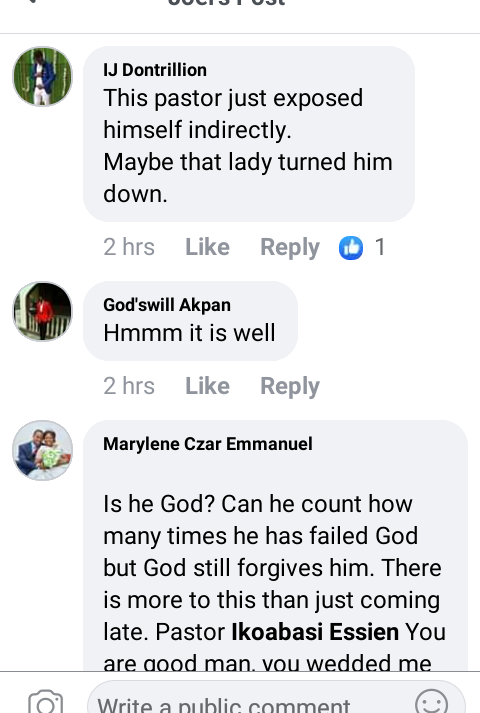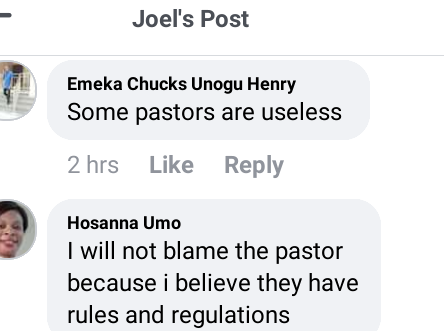 There is is no level of adherence to rules and regulations that should warrant a pastor to cause such embarrassment to his member. Rules were made for man. Man was not made for rules. At times we need to be flexible in our decisions and actions.
However, it is reported that the groom immediately arranged for a new venue with another pastor invited to do the wedding.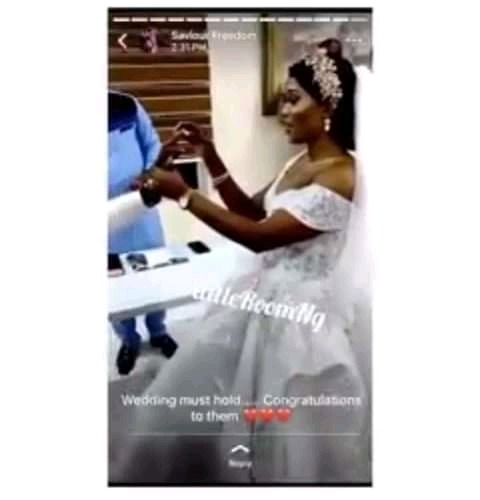 I think the lady woould never go to the pastor's church again and she will never forget what the pastor did to her in her entire life.
What can you say about this incidence? Feel free to comment your view.
Content created and supplied by: GGBESTNIGERIA (via Opera News )