Parenting has got to do with many things when it comes to being a father. Some men literally leave a good part of it to the wife, the reason while in some families you see the children more close and open to the mother than the father. Busy schedules and 'I don't have all that time' has been the cause of some of these.
No matter how busy your office work appear to be, how busy your schedules can demand from you should not be enough a reason to leave the family and care of the kids to the wife alone; which in several cases shifts to the maid, the 'house girl' in most cases. Fathers should be in such 'a close proximity' with kids, it don't only brightens the home but also the life of the kids and how they relate outside their comfort zone, the house.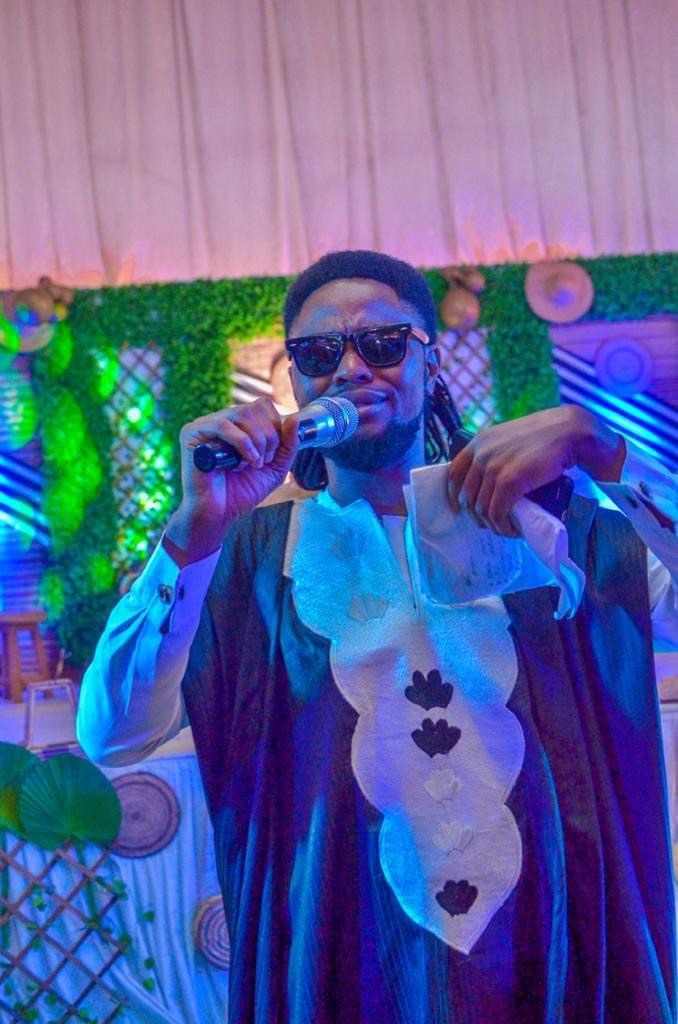 Pastor Nicodemus
Pastor Nicodemus has been doing well. Despite his tight schedules; traveling for shows and working in studio to bring your favorite 'bleaking news' to your screens; he always will have time with the family. He alway will have time with Jason, the son and her mother. He always will have time to watch his favorite football club, Manchester United play; and he does this always with Jason. And as he rightly said, good parenting also involves teaching your kids to support clubs that will not break their hearts at their tender age when he came all out with Jason in PSG jerseys to support them against Barcelona in UCL, he is doing that in all ramifications even beyond.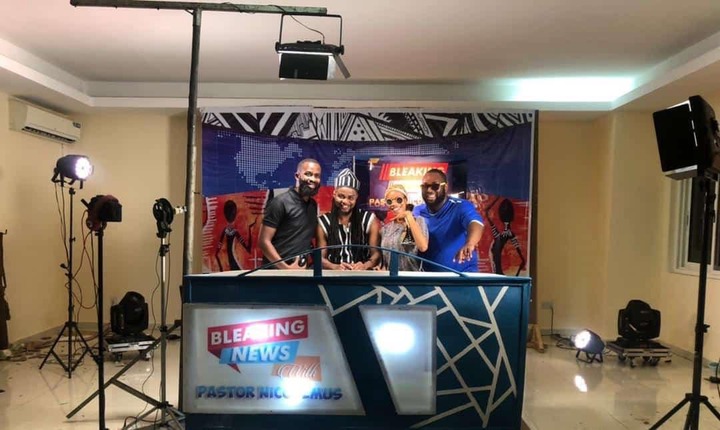 Bleaking news in the making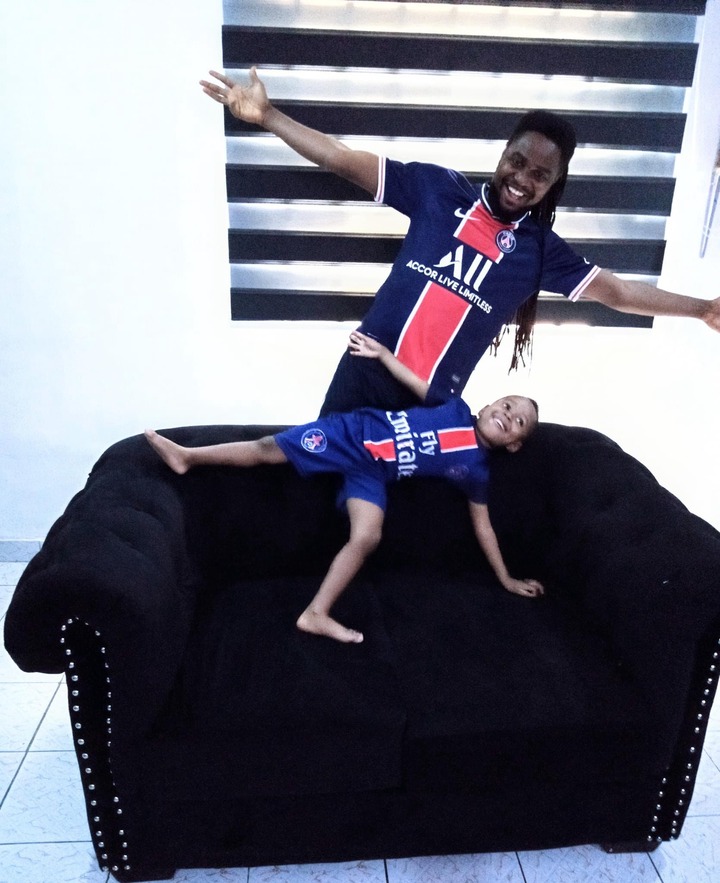 Father + Son
Today, Your end time Pastor took to facebook and instagram to celebrate his son's birthday. The choice words he used on the posts are just powerful though with comedy coated all over it. The words are capable of causing a heavenly reaction in favour of Jason, coming from a father, a worthy one at that, and a 'Pastor'. Pastor Nicodemus wrote: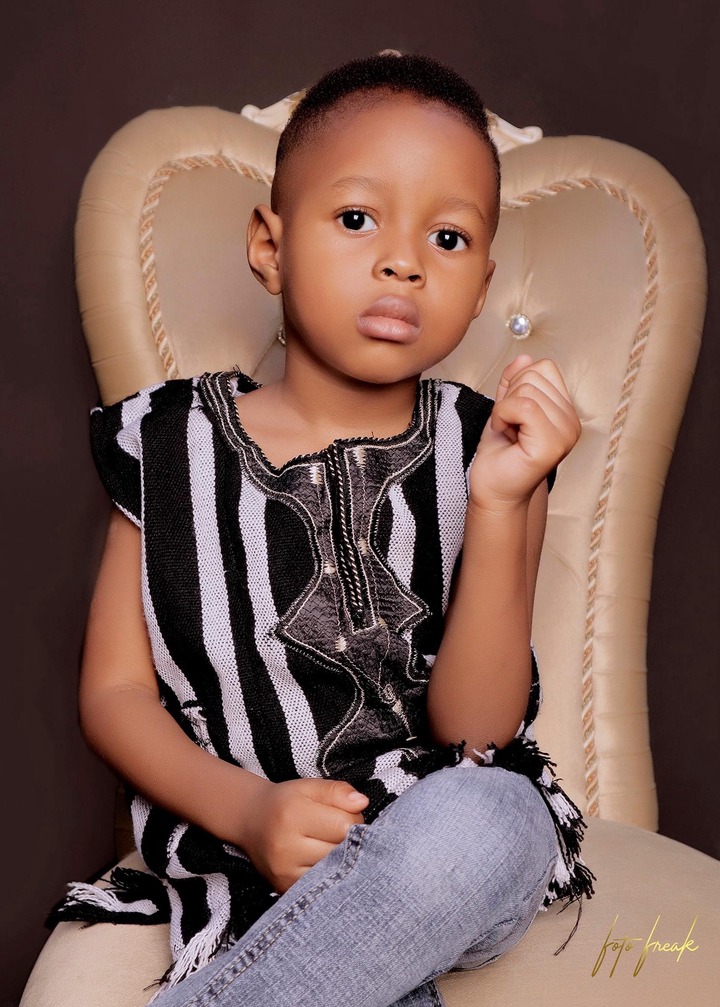 Jason @ 3
"Happy birthday my son Jason. My heir, my cub, my ballon d'or. I can't believe it's 3 years already. Your coming changed me, made me more responsible, thought me more about life, i even learnt how to love some more when you came. You thought me what parenting truly means and showed me what i may have put my own parents through and why i should love them even more. 
I make a simple prayer for you today my boy, you will be a wonder beyond words to the entire world. 
Love you Spider Man."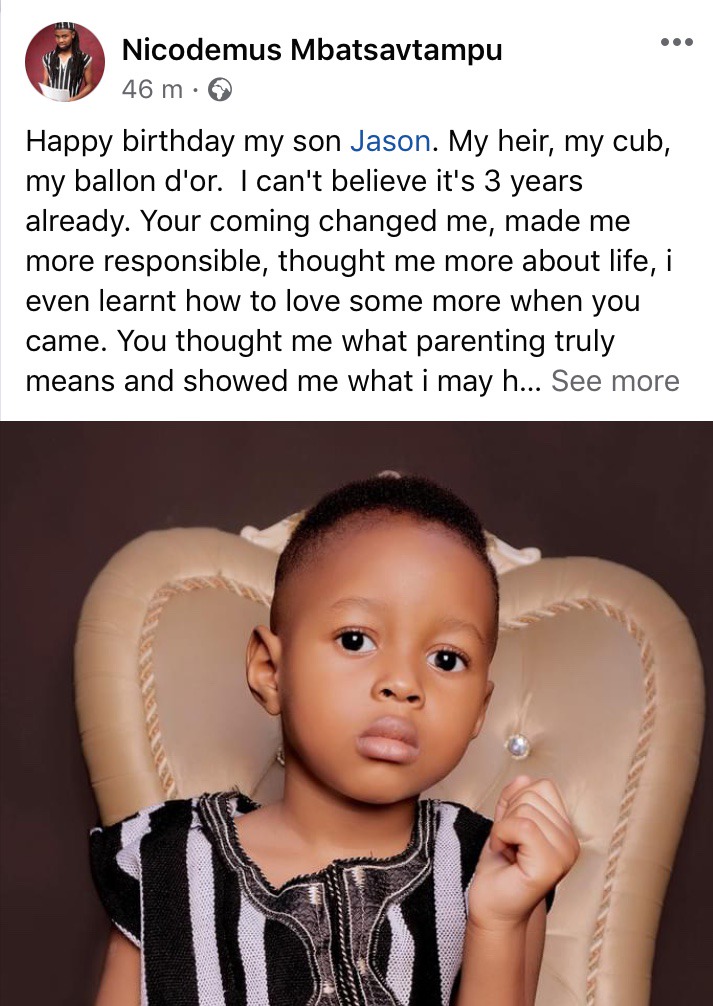 To kids, birthday wishes and/or celebration are in no small measure a wonderful thing to their world of imagination. As a father, your presence at a son's or child's major celebrations such as birthdays, graduations or family get togethers will not only instill the sense of fatherly love to the kids and the family nut also further strengthen their belief that their parents are indeed the super humans they have believed them to be.
Happy birthday Jason!
Content created and supplied by: DotVeddy (via Opera News )