Serving God is one of the greatest gift one needs to acquire irrespective of who you are. Many of us has the misconception that there are Jobs in Nigeria that can deter you from God, but the truth of the matter is that one can make him or herself outstanding in any place he or she finds themselves. It might be difficult, but all you need is to be courageous, and also withstand your ground in the things of the lord.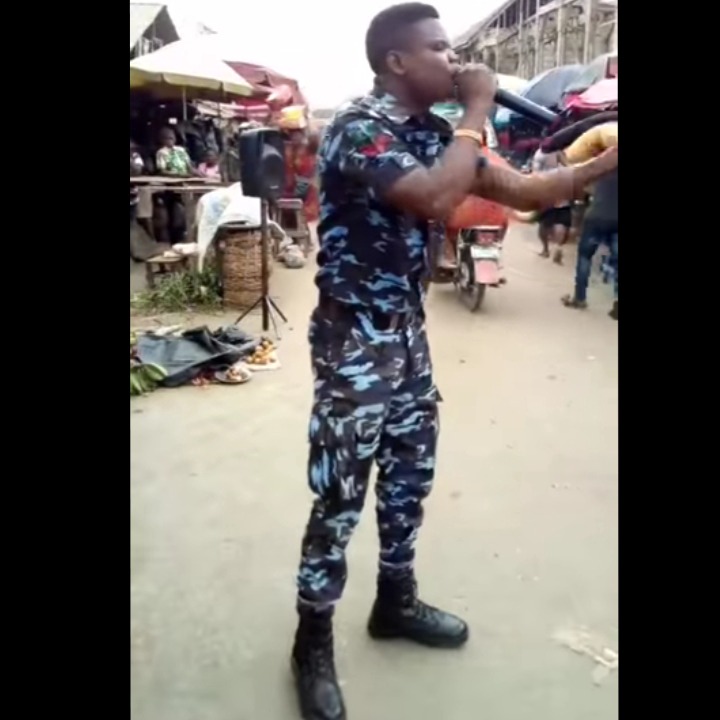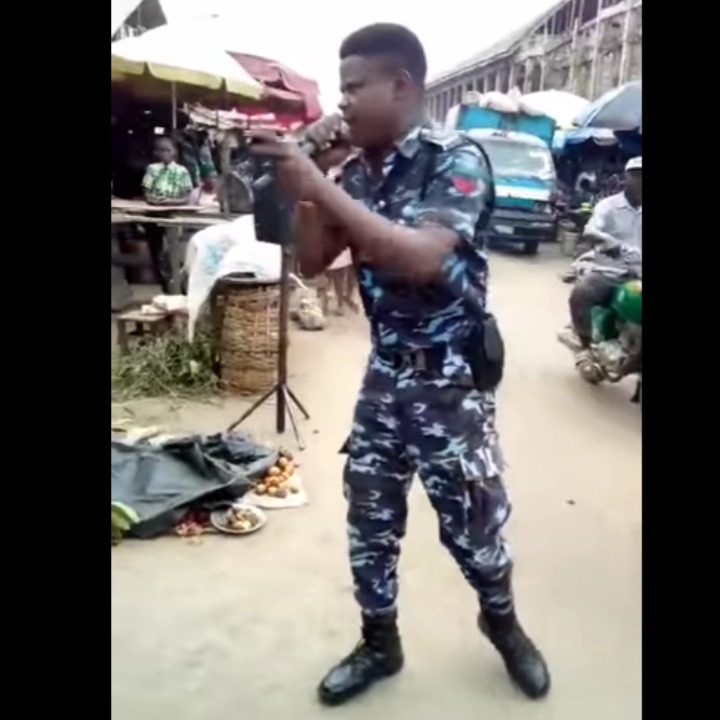 Moreover, this Nigerian Policeman amazed many people after he was spotted in the public preaching the word of the lord, the Nigerian Policeman advised many people to give their lives to Jesus Christ, that if any one wants prosperity, that the only solution is to giving his or her lives to Jesus Christ.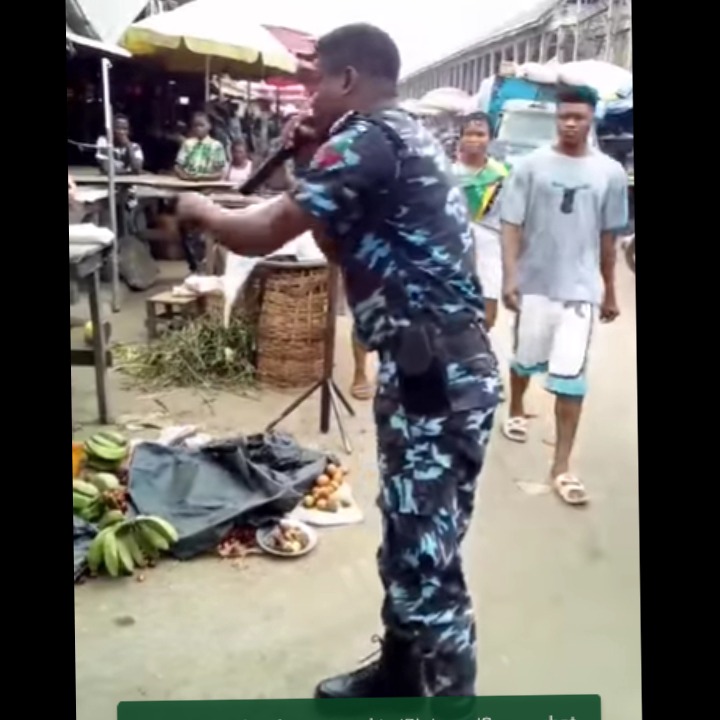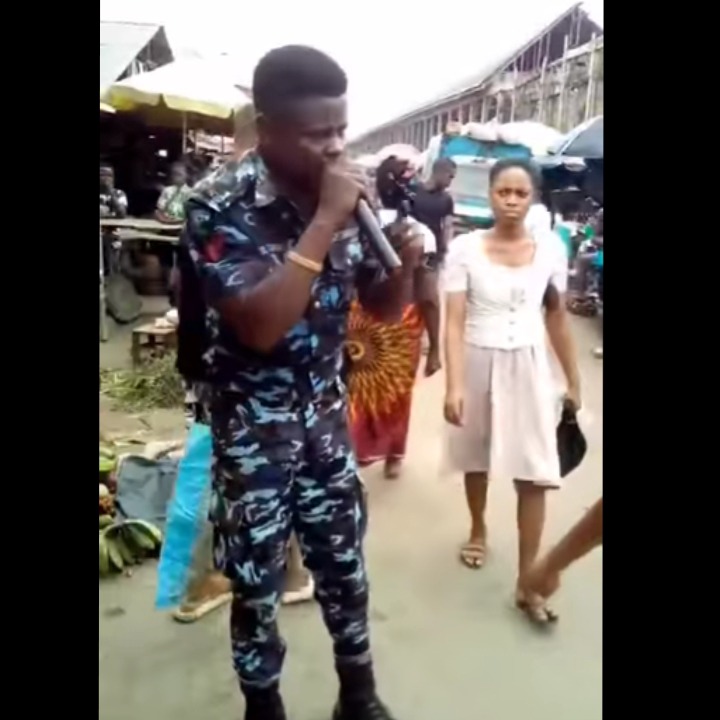 While he was busy doing what God directed him to do, many people praised him, because it's very rare to seeing a Policeman preaching on the road with his or her Uniform. Some people criticized him for doing so with his uniform.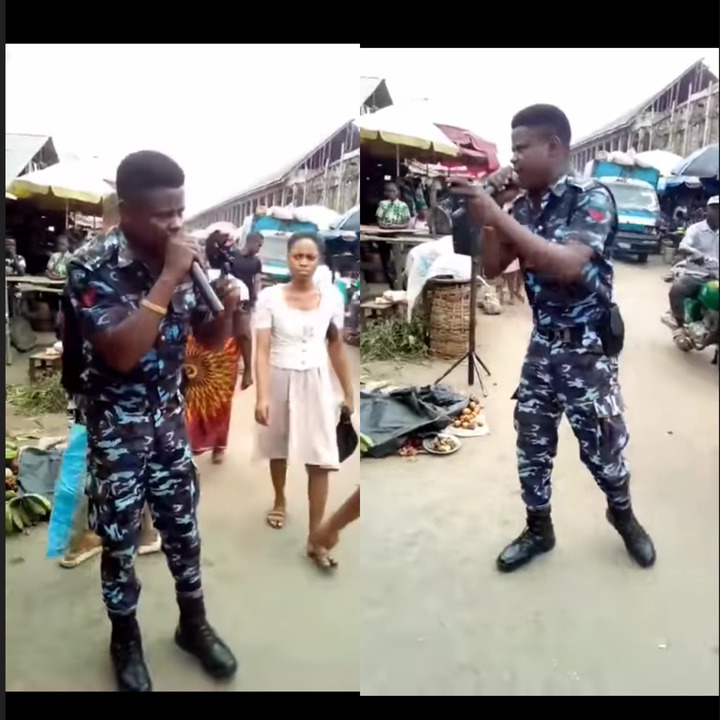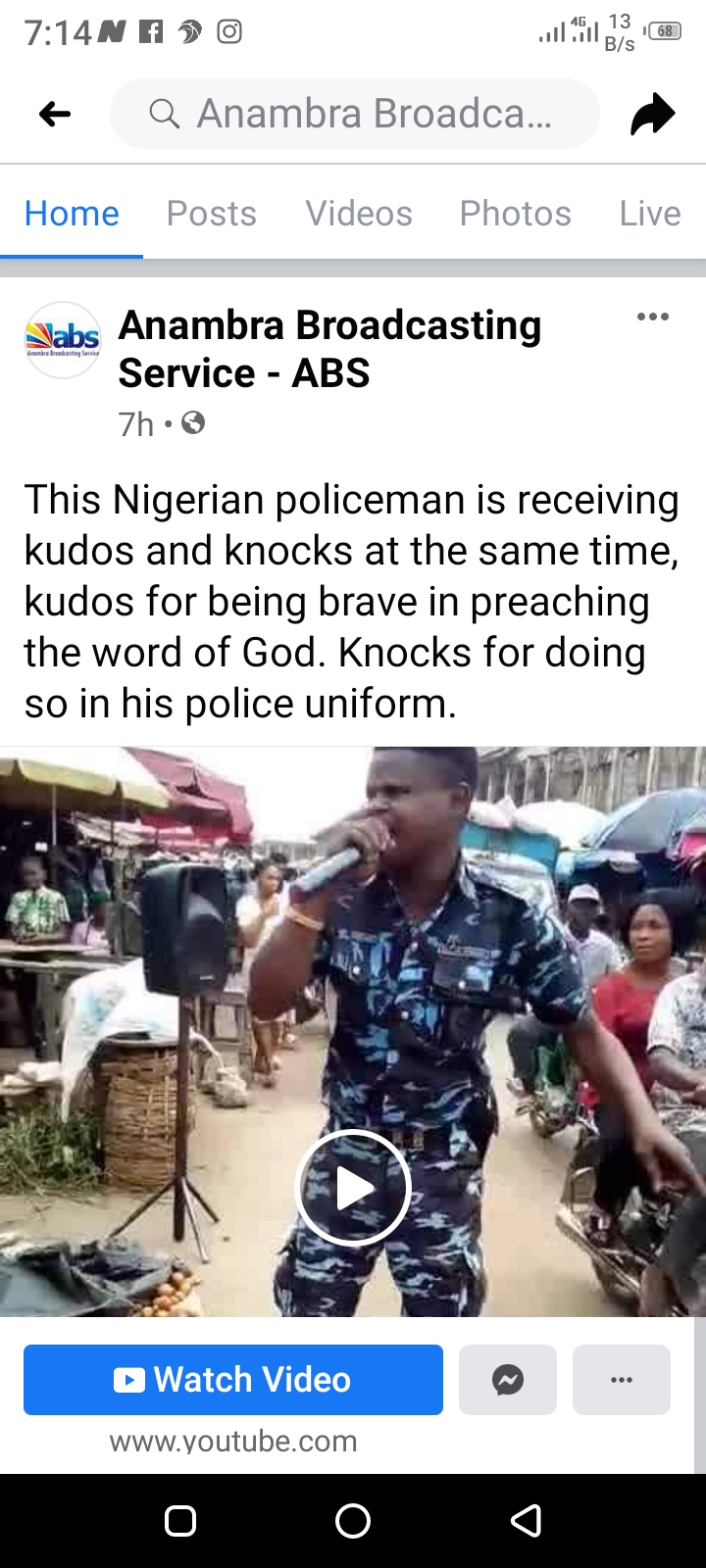 After Anambra Broadcasting service (ABS) posted the video of this Policeman preaching on their Facebook page, it got many people talking, they were amazed to seeing a Policeman preaching in public with his Uniform.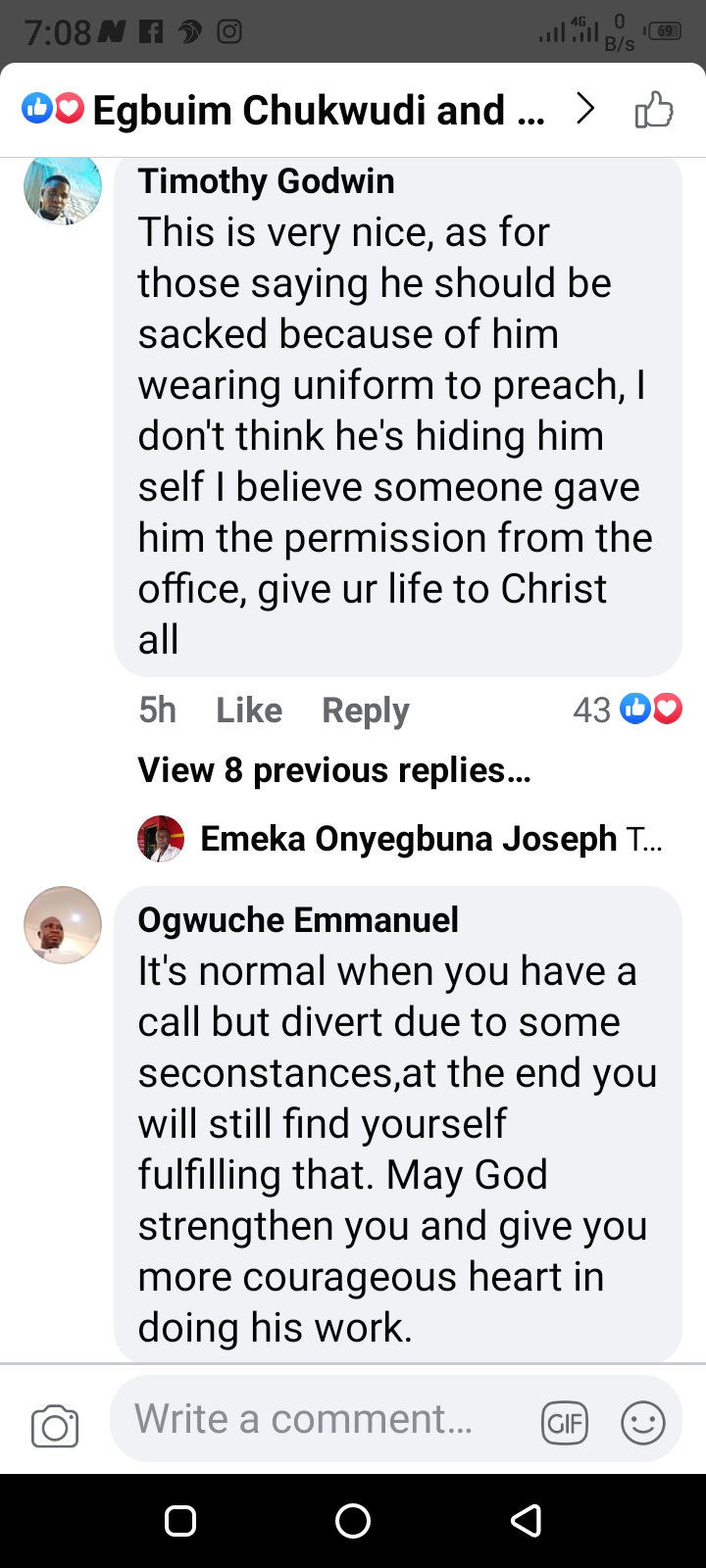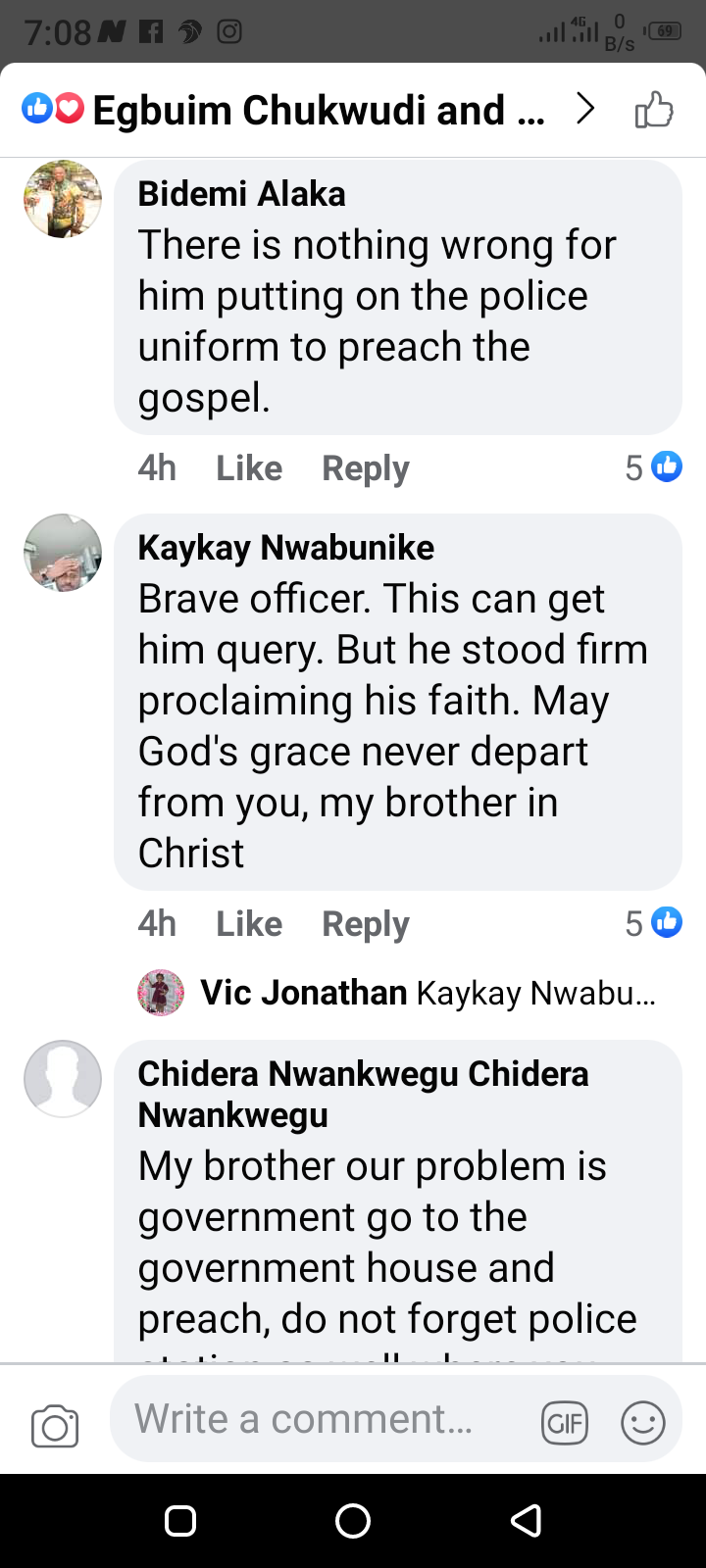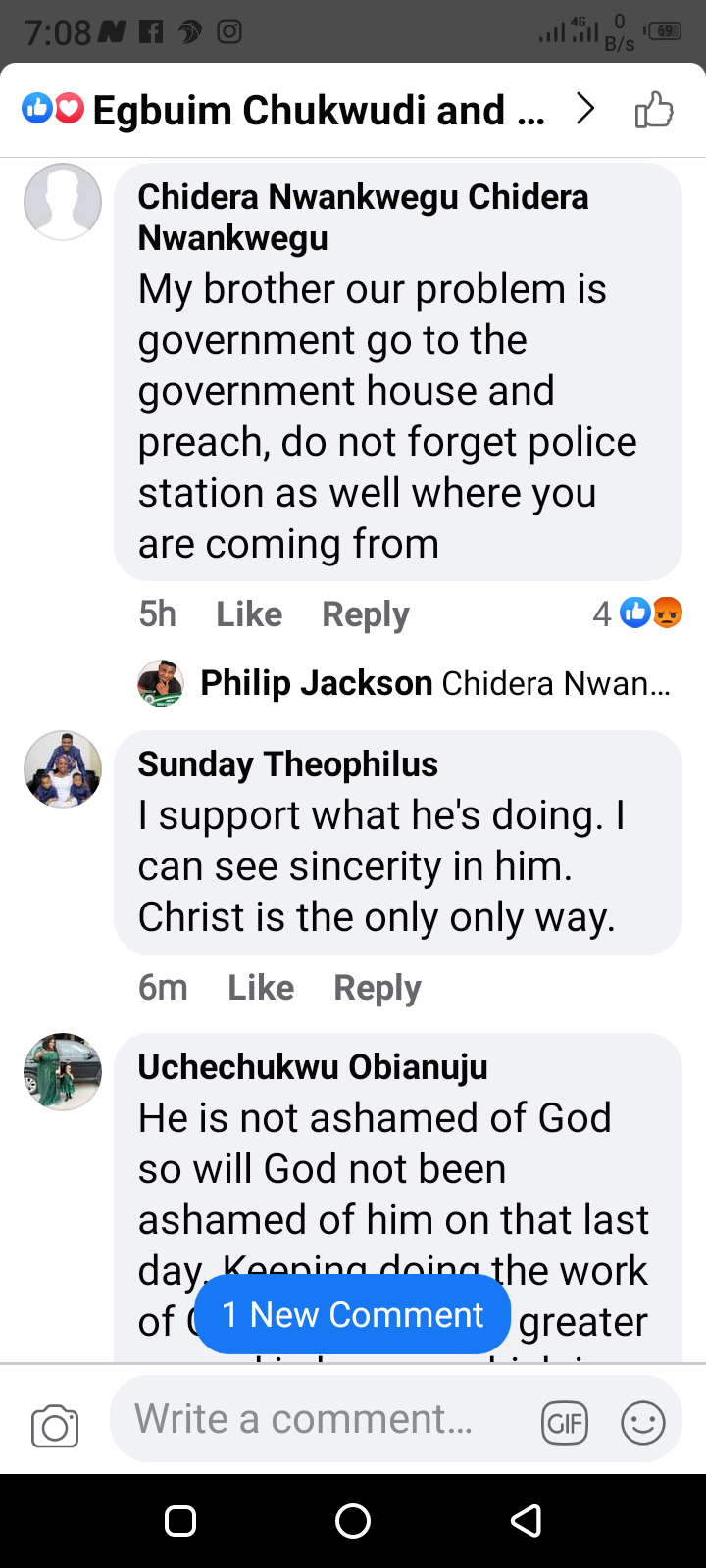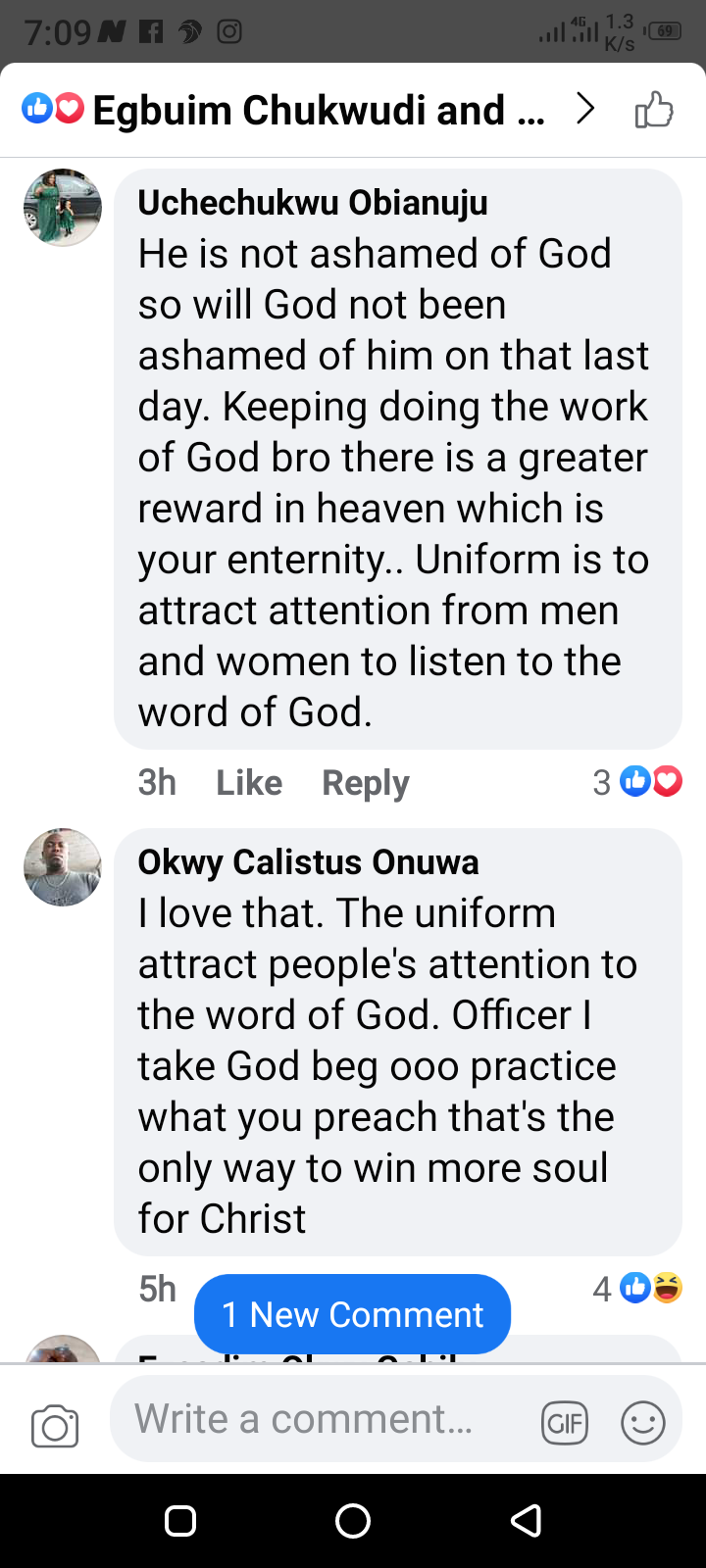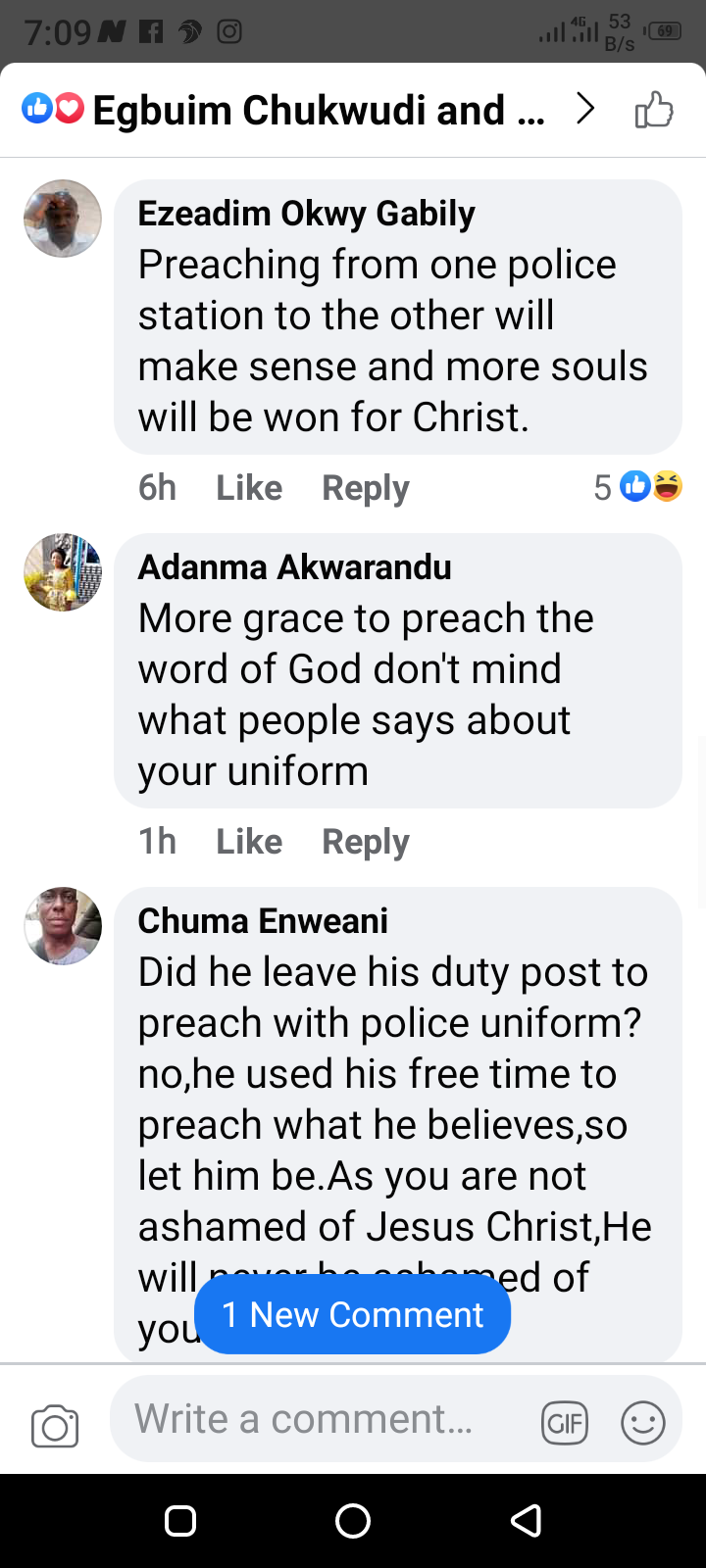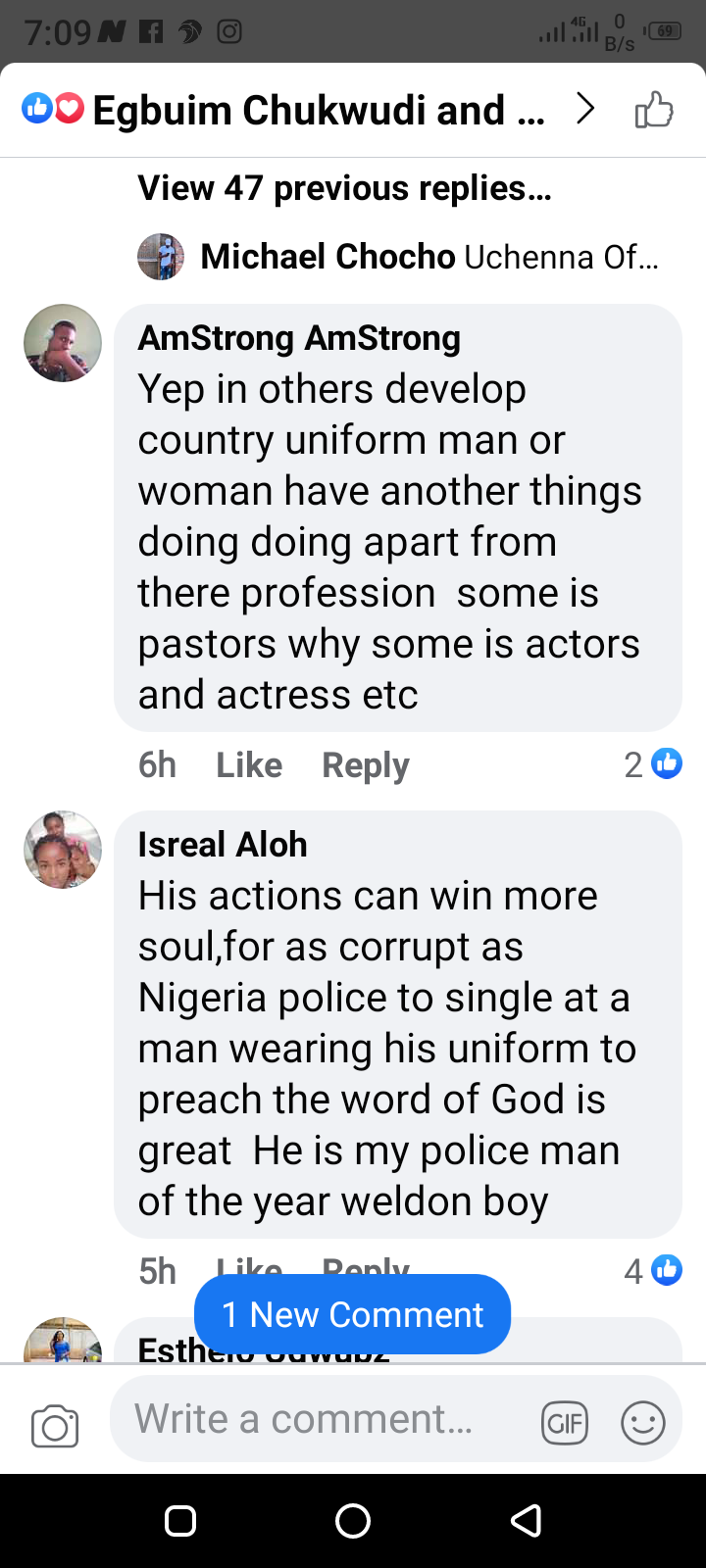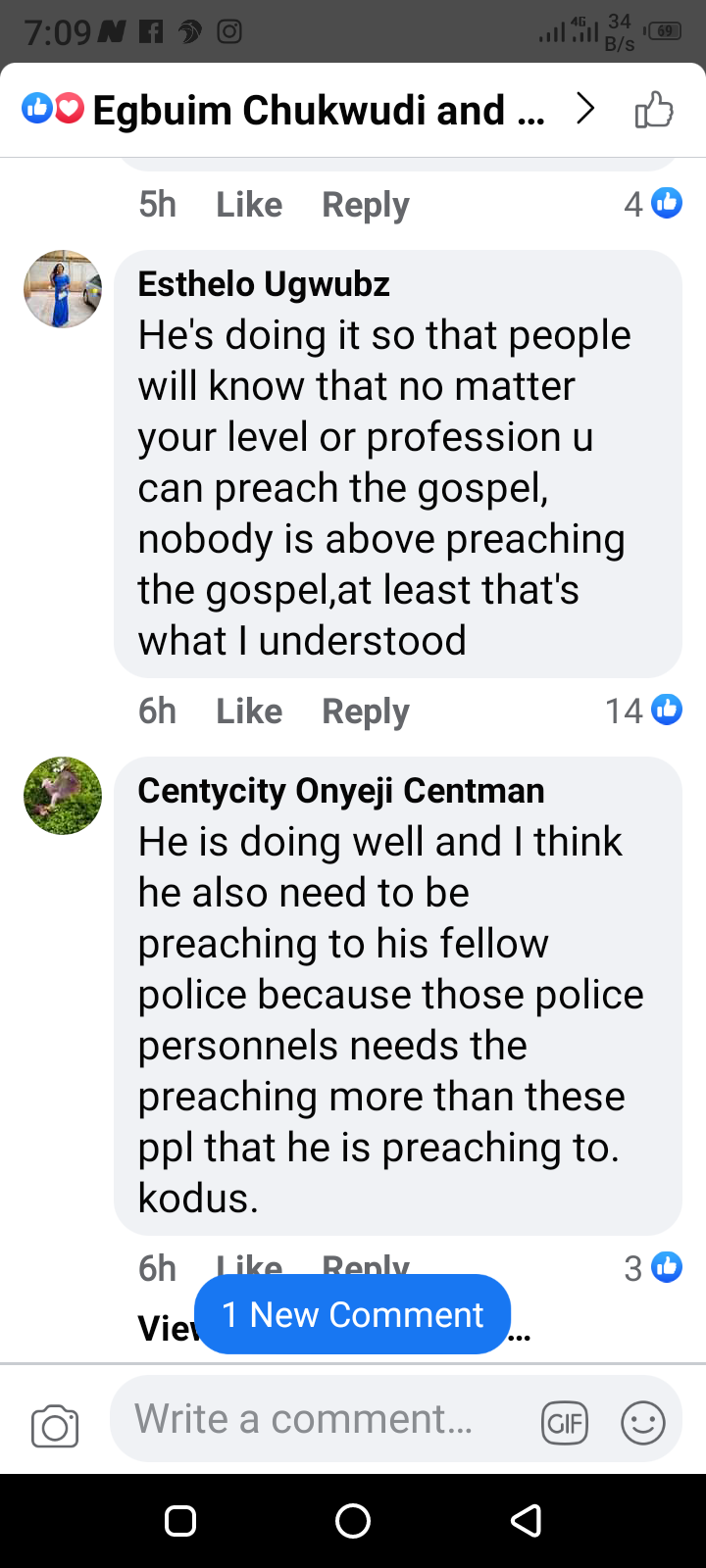 What's your take in this matter?
Content created and supplied by: Onyiwriter (via Opera News )