There has always been controversy and split opinions amongst people on the issue of whether or not re-incarnation and ghosts truly exists. Some people absolutely believe it is real and have some very convincing reasons to believe so. Others simply don't.
We know that when people die they leave this world and go to another realm, the land of the dead. No dead person can live in the land of the living therefore, many people just see the idea of re-incarnation and ghosts as nothing but just a myth.
An Igbo Priest seem to have substantial proof of this phenomenons: reincarnation and ghosts. He has announced on social media that anyone who has doubts and doesn't truly believe that these things are real should come to his shrine where he would bring back any late ancestor of theirs they wish to talk to or see again.
Here's what he posted;
"If you're on this app and you doubt the existence of re-incarnation and ghost....no problem i will assist you with you doubting Thomas."
"Come to my shrine....tell me which of your late ancestor that you wish to see and talk to and i will bring him or her out."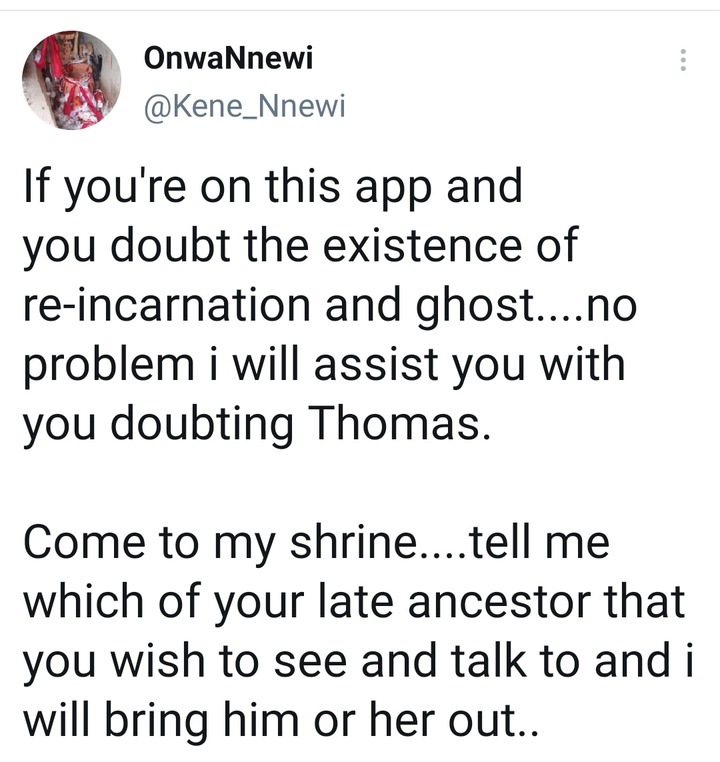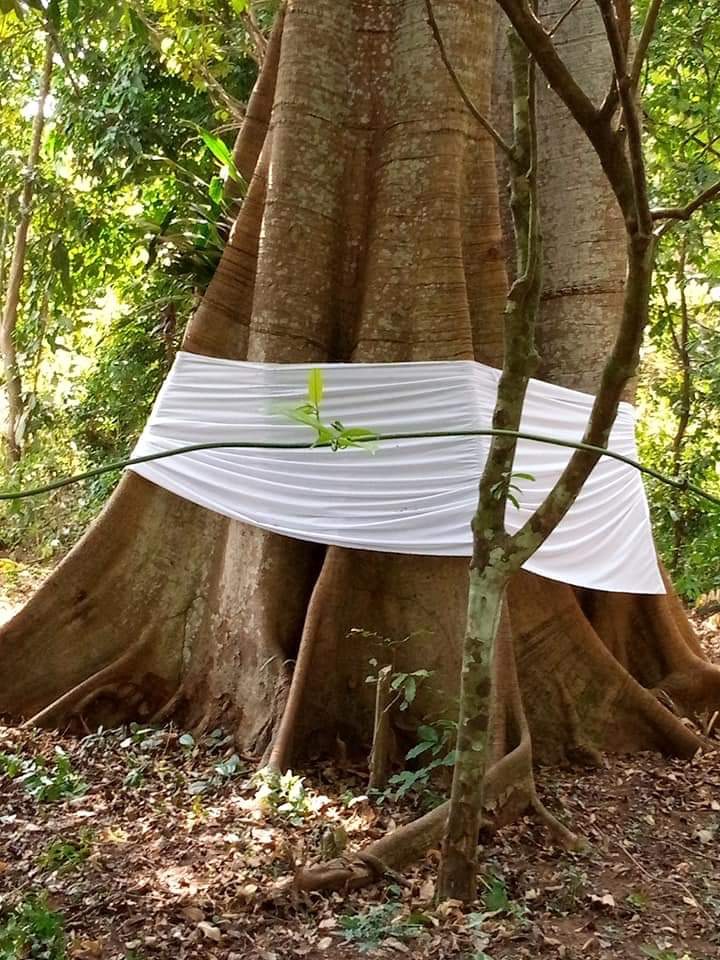 Apparently, this whole experience is not for the faint hearted. This priest went on to say that a person who does this will never remain the same again as people reacted to this.
See Reactions

What do you think? Do you believe this is real or not ? Personally, I don't know what to believe.
Kindly leave a comment and let us know what you have to say about this. Don't forget to like and share this, thanks.
Content created and supplied by: FacelessGhost (via Opera News )