A parent isn't just a person who biologically birthed someone but also a person who nurture someone; Truth be told in some cases, friends & strangers show more love than one's imidiate family. Being genuinely loved by one's family & friends despite one's flaws is priceless.
A Young Man took to social media, telling his followers how his niece left a note for him before going to school. When he got the note he was In tears. He didn't believe that the child thought so good of him.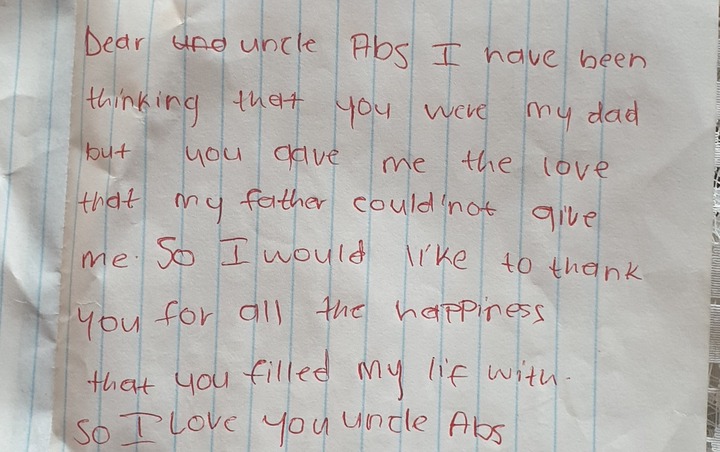 But people said that he is the one that wrote the letter. That the handwriting is that of a grown up.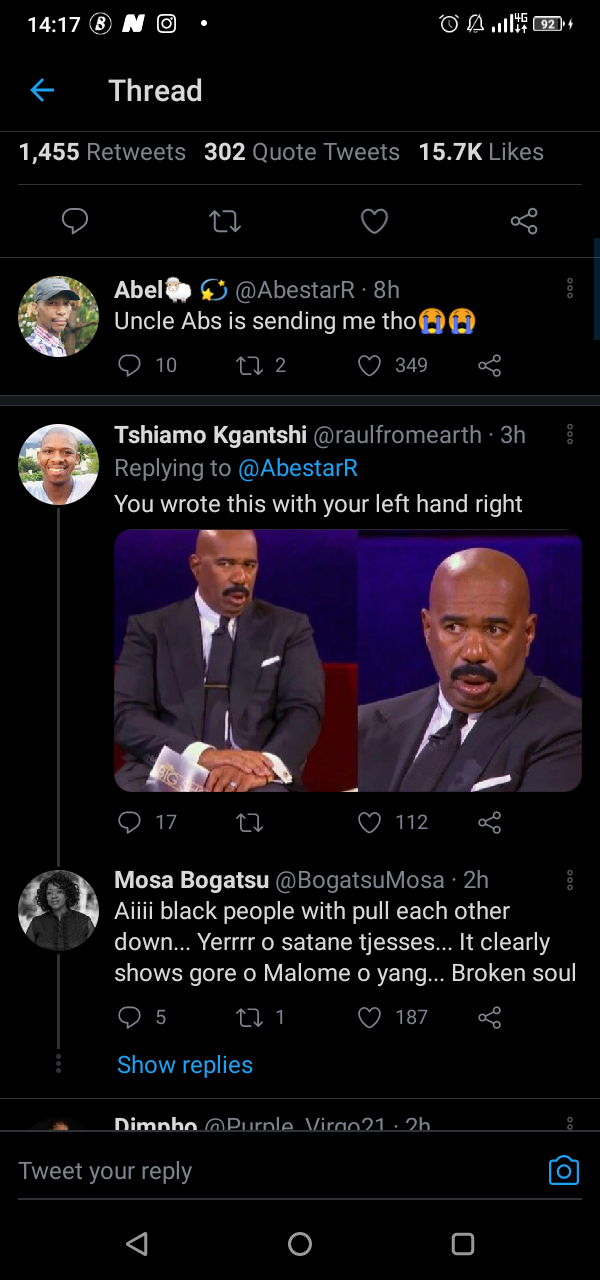 While others expressed how good their uncles where to them.
"I should also thank my uncles yazi.They are old now.I should thank them for not abusing me sexually,physically and mentally.I should thank them for protecting and loving me even when they had no money" someone said.
A lady also said sh that this was definitely the letter she would have written to her uncles 20+ years ago. He should please keep doing it...keep showing up....that till this day she grateful that her uncles showed up for every prize giving ceremony, graduation, interview and move.
Content created and supplied by: Crystalbella (via Opera News )