Few days ago, a Nigerian man simply identified as 'Broda Seun' — trended on every social media platform in country for tattooing a "supposed image of Jesus", on his stomach.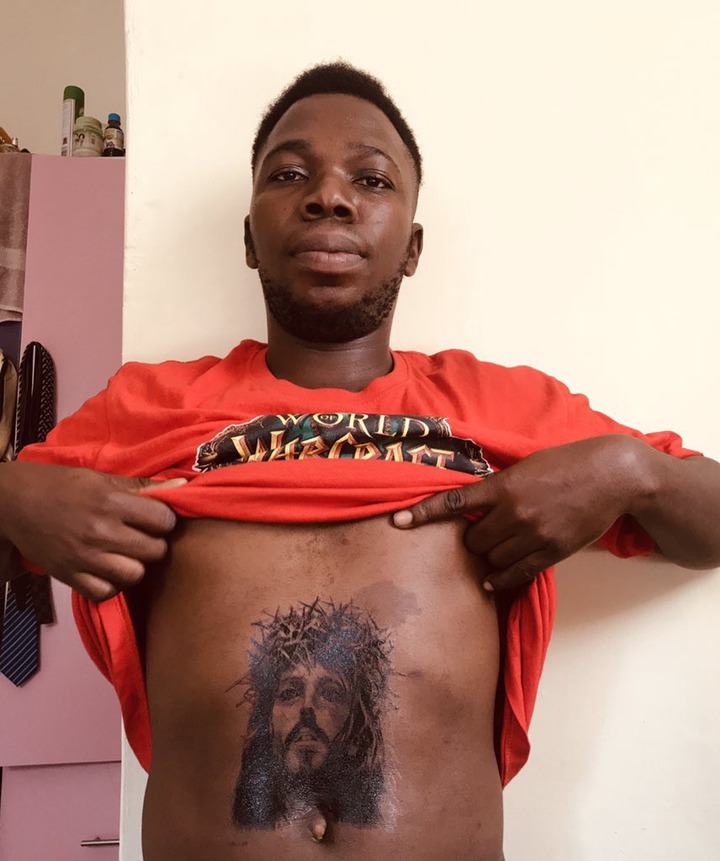 Seun shared the images of his tattoo on his Twitter page and wrote: "Finally got my Tattoo. See y'all in my Father's Kingdom if you wish."
Apparently, many Nigerians left comments on his post praising him for his courage, while others reminded him that his tattoo of 'Jesus Christ' does not guarantee him a place in heaven.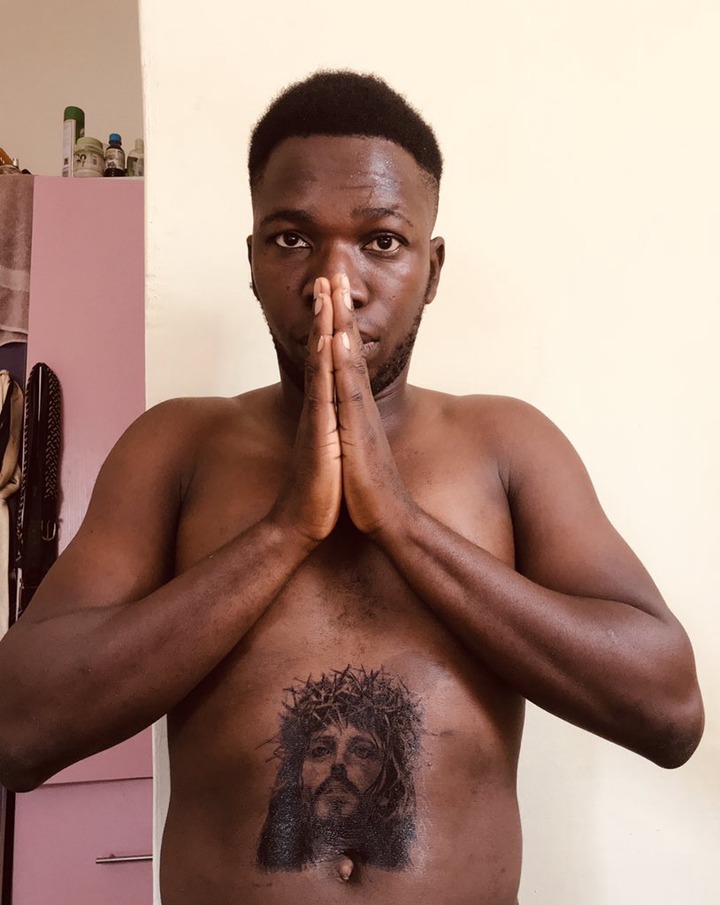 However, I don't think there is any image of Jesus captured. All one can find on the internet and in the libraries are photos of every actor who have played the role of Jesus Christ in movies.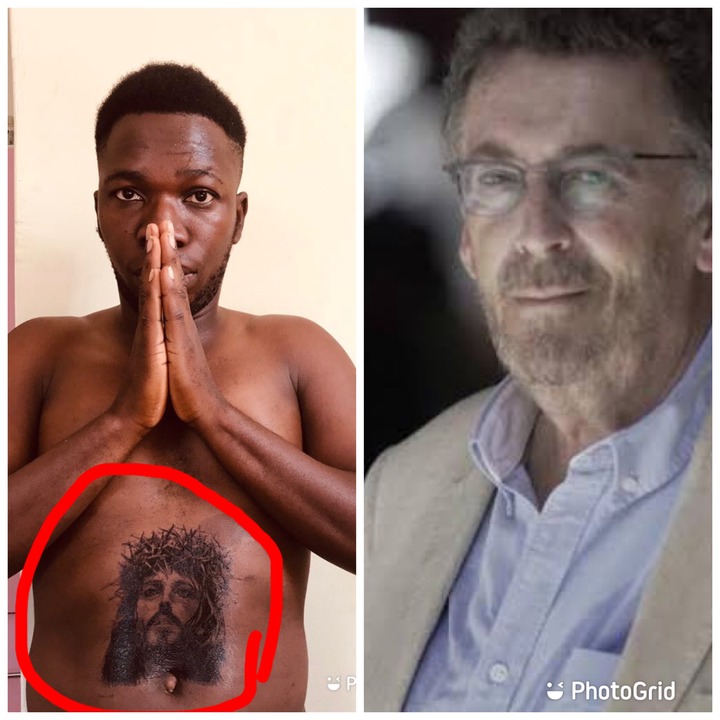 It appears Seun's tattoo, has the image of Robert Powell: a British actor who played the role of Jesus, in the 1977 blockbuster movie; "Jesus of Nazareth".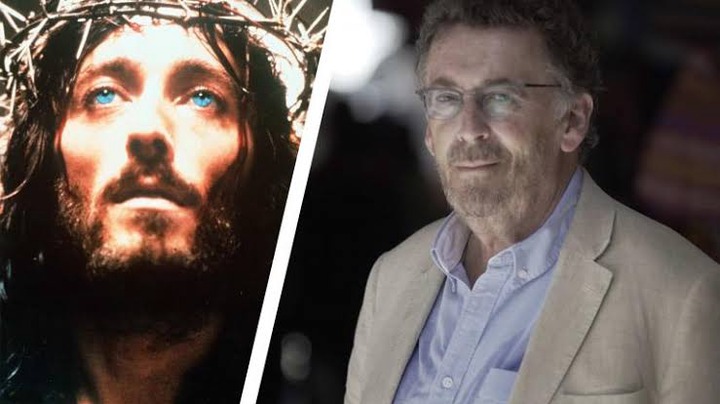 Another actor who had played the role of Jesus and has that resemblance is Brian Deacon.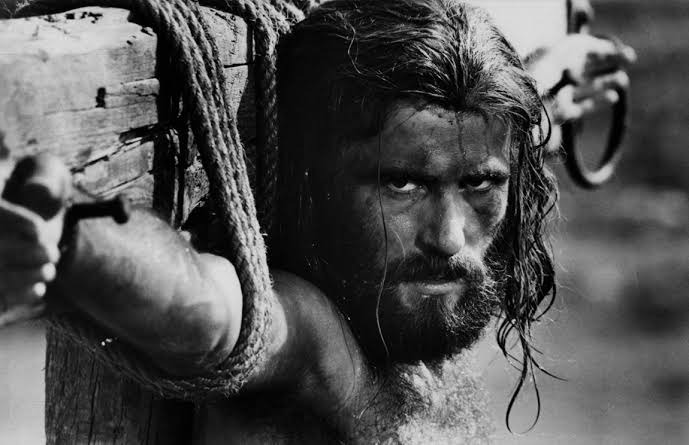 Since 1912, no fewer than 50 actors have played the role of Jesus in movies. So, it is safe to say that Broda Seun has the image of an actor on his stomach. 
Content created and supplied by: ComedyCentral (via Opera News )