According to the popular saying, when a purpose of something is not known abuse is inevitable and that is to say when your talent is not yet discovered in life, one hardly go places in this life.
Discovering your talent and making use of it and same time being influential from it, is one of the best gift one could have ask of God.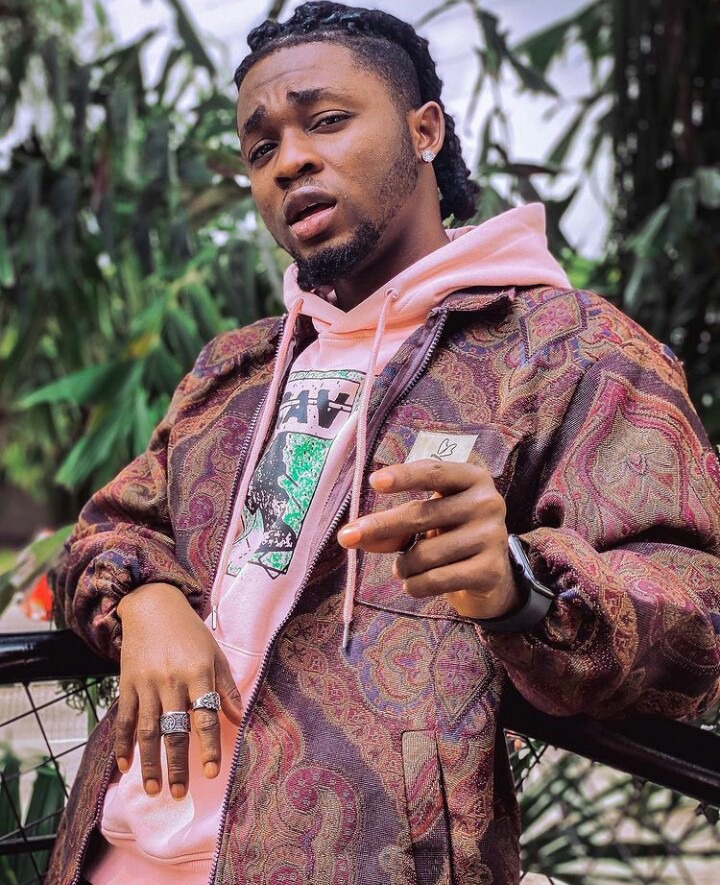 When you discovered your talent and work towards developing it as the case might be and fetching you a good success in life is worth having.
There is no doubt that Omah lay is regarded as one of the most rising artist in Nigeria music industry, an artist that performs flawlessly in every of his single hit.
Stanley Omah Didia popularly known with the stage name Omah Lay is a singer, songwriter, record producer born on May 19 1997 in portharcourt, Rivers state Nigeria.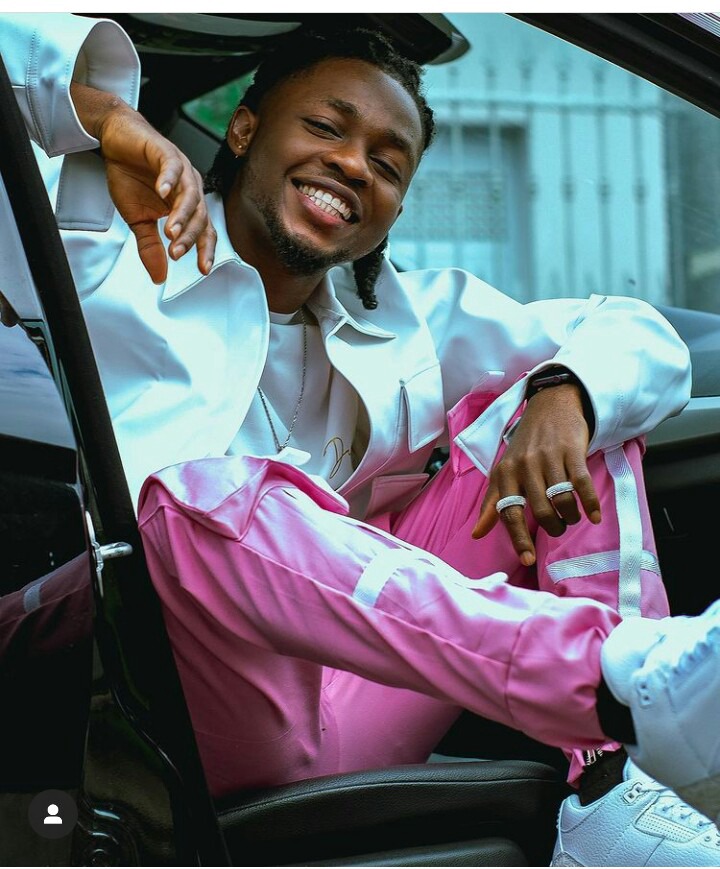 Omah lay started as a producer and songwriter and later made up his mind to take up singing and eventually developed himself into it and gain his first gained prominence in 2020 after his debut single 'You' went viral.
What then has this handsome and talented young Nigerian artist has achieved since his debut.
1. On the 22nd of May 2020, the portharcourt born artist Omah Lay dropped his debut EP which included the previously released 'You' and 'Bad Influence'.
And that helped him to gain an instant commercial success becoming the most streamed Afrobeat album on Digital stores like Audiomack, Deezer and Apple Music
The song make a wave and same time gather much fans all over social media.
2. Omay lay was invited and interviewed with then new Apple Music's Africa Now Radio by Cuppy where the young artist spoke of his huge success of his new Ep and his musical influence.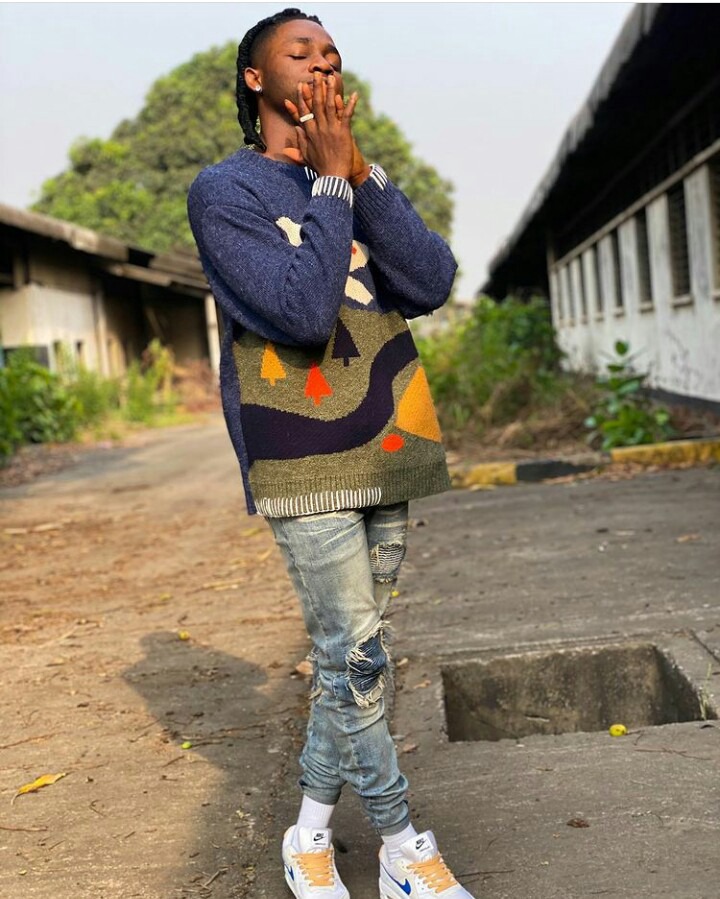 On 3rd of July 2020,Omay Lay was picked as the debut star for Apple's Africa Rising Campaign which spots a talent in Africa and projects them all through the continent and internationally.
3. Just of recent, Omah lay was invited along side big Nigerian artist Davido, patoranking, Yemi alade and other world class artist to YAM Carnival on Saturday 28th August, 2021 in London.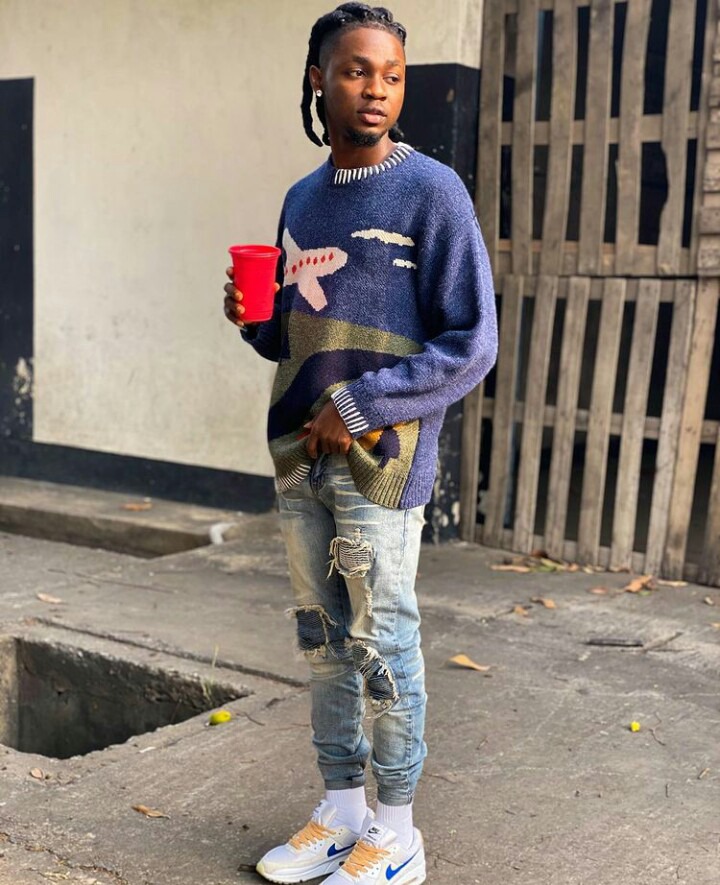 YAM Carnival is a one-day London festival bringing together the sounds and styles from all across the African continent, the Caribbean, America, Canada and the UK.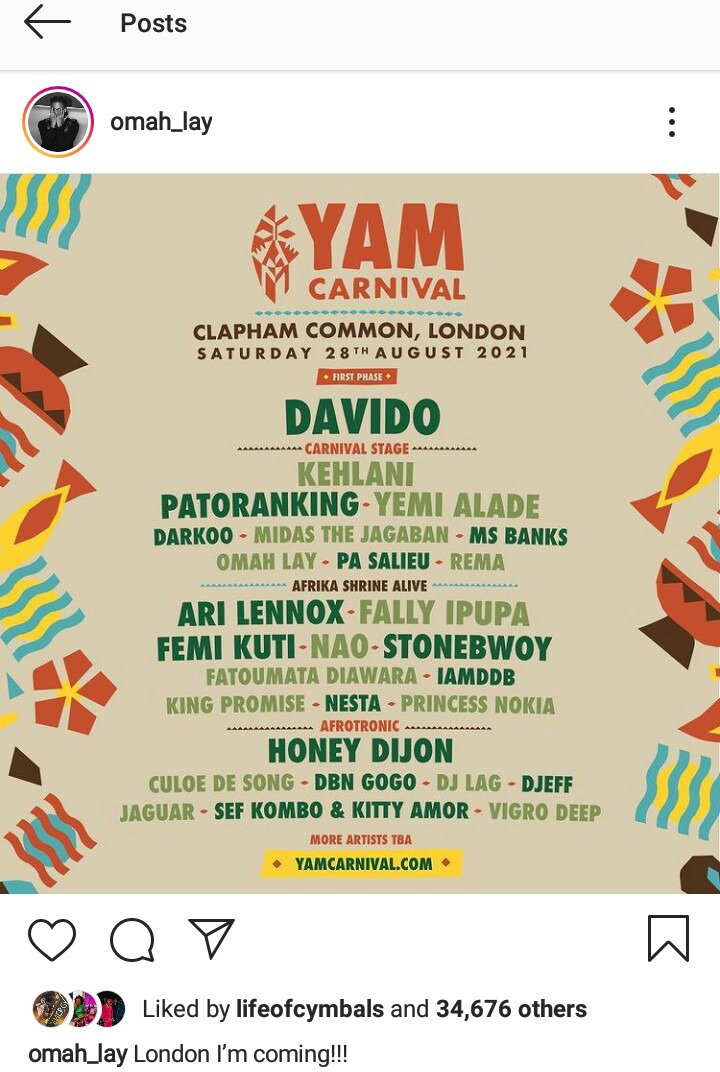 Omah lay being invited to this international cultural carnival is a huge achievement in his musical career.
4. Omay Lay is one of most influential Nigeria artist and that have gain him over 1.2 million followers on Instagram just within a short time of his rise to fame.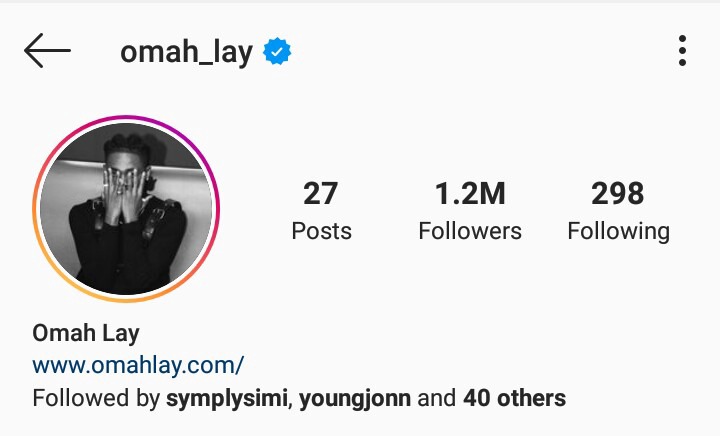 Omah Lay is best loved for his calm nature of music and same time promising artist.
Content created and supplied by: Mimi-update (via Opera News )