David Adedeji Adeleke is an American-born Nigerian singer-songwriter, and a recording producer. He is popularly known as Davido, Baddest, and 'Omo Baba Olowo' (OBO) He began his music career at the Oakwood University, and thereafter rose to stardom after releasing his second single 'Dami duro'. In 2017, Davido received the MOBO Awards as the Best African Acts and became the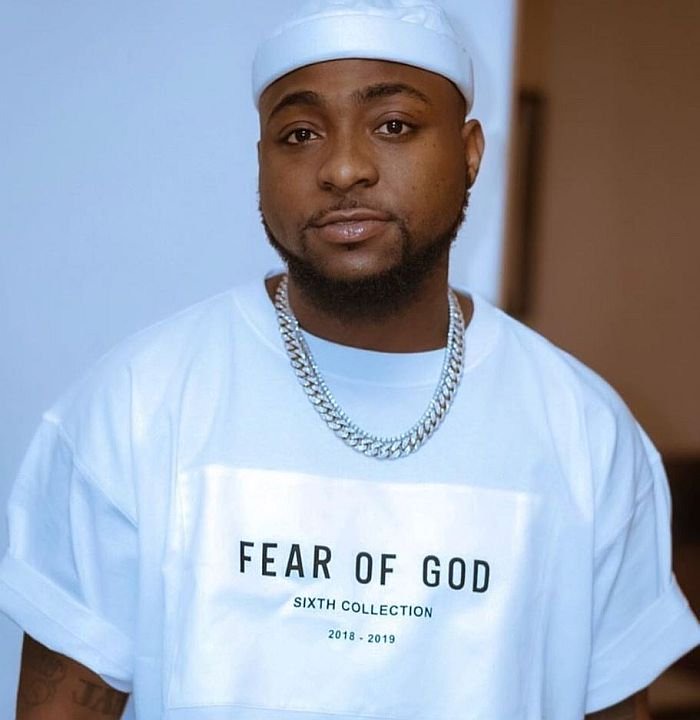 first African to perform live at the awards.Hile in Oakwood University, due to his musical interest, he got some musical equipment so he could make beats and record vocal references. At a point, he dropped out because of his grades and thereafter relocated to Nigeria.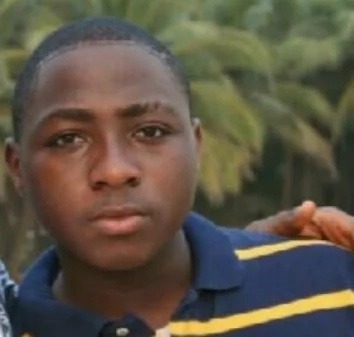 In 2011, he relocated to promote his career in music but encountered hurdles convincing his father. In his family, the children are expected to join the family business after school, but Davido chose a different path entirely. After mutual agreement with his father, he enrolled into Babcock University, Ogun state and finally graduated in 2015.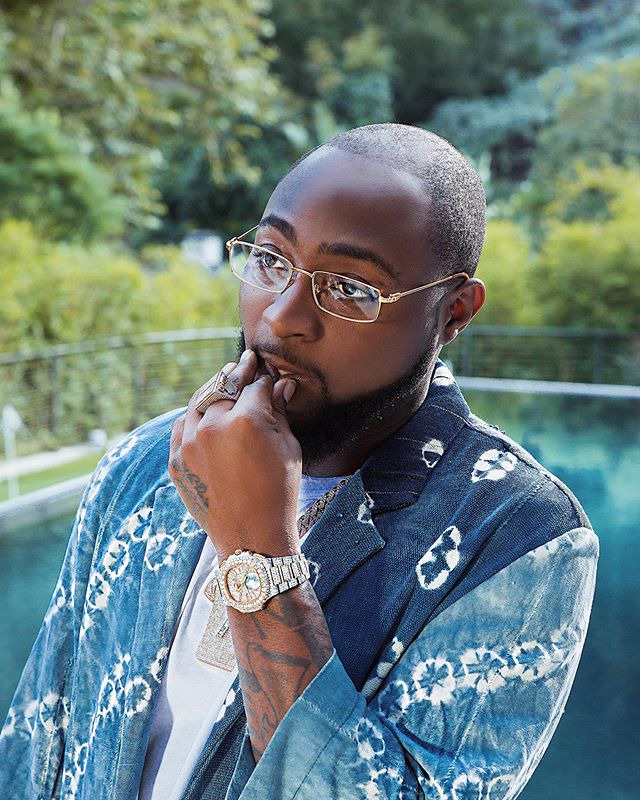 Davido released his first single 'Back When' featuring Naeto C. It was shot by Clarence Peters in London and on Oct.30, 2011, he released 'Dami Duro'. He co-produced the single with Shizzi which was shot by Clarence, this time, in Lagos. The song Dami duro came with an amazing video in Jan. 2012, and it became the talk of the town witSomeone might be wondering what is the source of Davido's wealth? Apart from coming from a wealthy family, Davido also has some houses in Nigeria and US.
The young music star has signed some endorsement deal, and he is a brand ambassador to AXE, Travelbeta and some prominent companies like Pepsi, MTN etc.
On April 6, 2012, Davido was reported to have signed an endorsement deal of N30 million with MTN, the largest mobile network in Africa. He was unveiled as the Face of MTN Pulse, a marketing campaign for youths in Nigeria.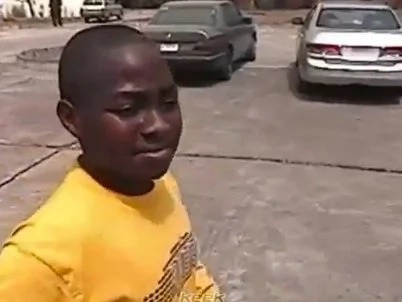 On Oct. 24, 2013, he was also endorsed by Guinness Nigeria where he performed in the company's 'World of More Concert', alongside other top Nigerian Music Artiste like Olamide, Wizkid, Tiwa Savage, D'banj and many more.
On May 9, 2018, he was announced to have signed an endorsement deal with Infinix mobile, a Hong-Konpg based smartphone manufacturer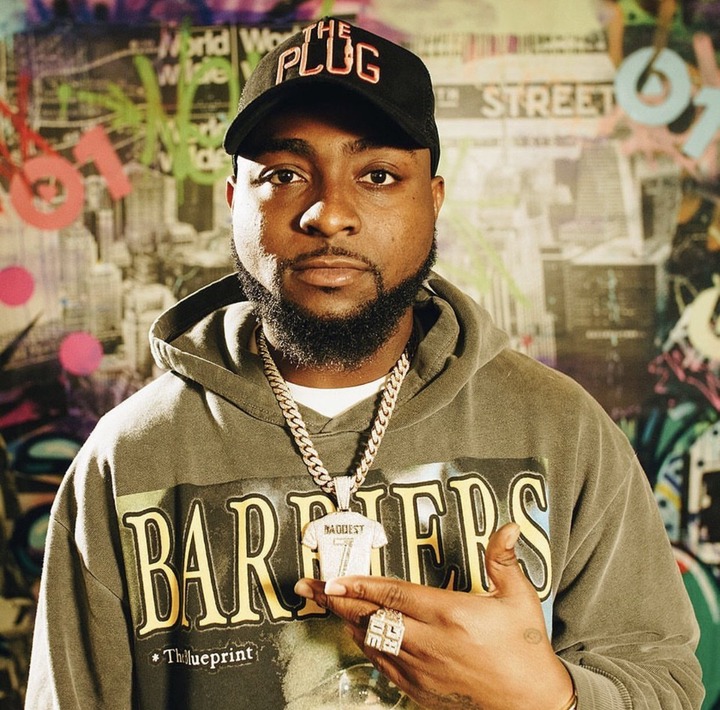 Wizkid
Ayo Balogun (aka Wizkid) is one of Nigeria's biggest Nigeria top artist, having worked with Drake, Skepta, and Chris Brown, among others. He first found regional success in 2011 with the massively popular single "Holla at Your Boy," which appeared on his debut album Superstar. 
It seems like Wizkid felt like a star even while in high School
At his 11 years old Wizkid began singing in church choir. He continued his music path in secondary school. Wizkid school was in Ijebu-Ode, Ogun State.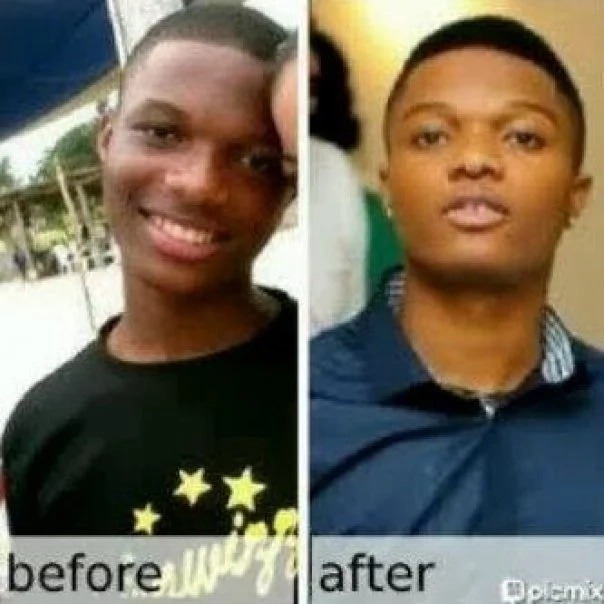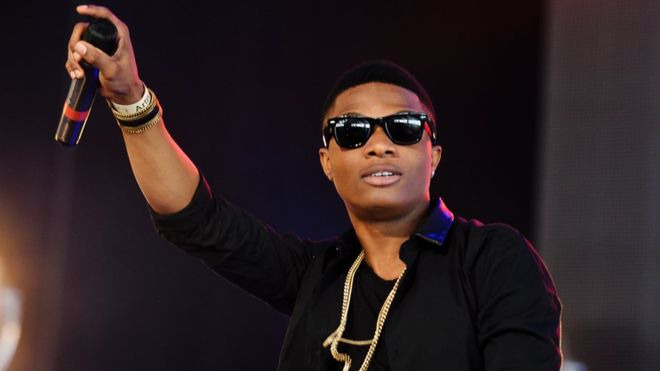 Wizkid started his higher education at Lagos State University, but in the second year, he transferred to Lead City University. Wizkid was in 200 level he dropped out because of his music career.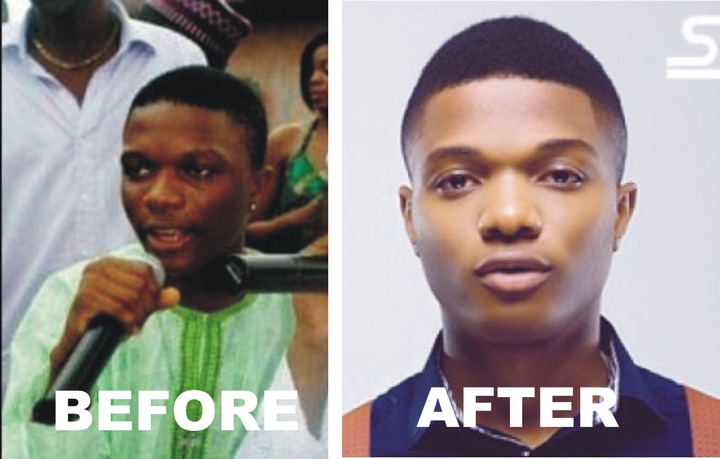 In 2009 the star began to record his debut studio album called Superstar. A single "Holla at Your Boy" was released in 2010. It was the heyday of his musical career.
Wizkid said this about education: "...I don't regret stopping school for a bit because it did give me all the time to push and work on my music. I'm definitely going to back to school. Education is very necessary and I hold it in high esteem..."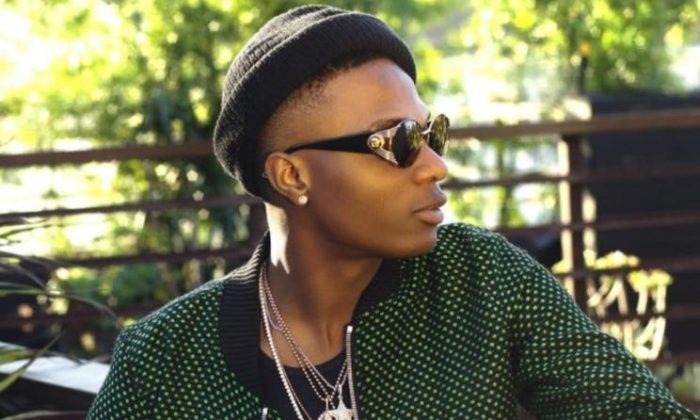 Cyprus University presented Wizkid an award for his contribution to Nigerian music. The lack of higher education does not prevent the singer from winning awards, singing new hits and recording albums.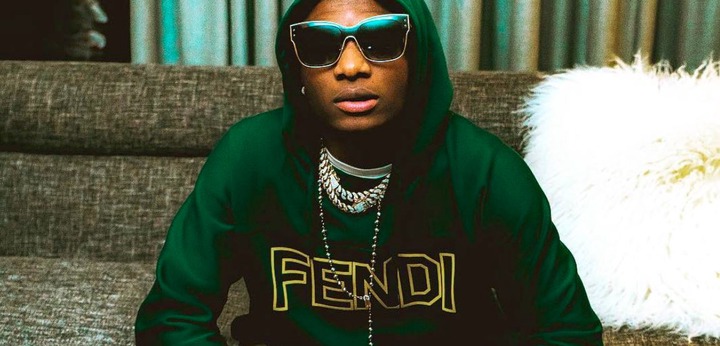 At one time he sacrificed his education in favor of music. It is difficult to say whether he would have achieved such results if he had continued his studiies The Lion King: The GiftBalogun began his career in music when he was just 11 years old. His first record, Lil Prinz, was recorded in 2001 in collaboration with Glorious Five, a group consisting of Balogun and his friends from church.it was also picked up and remixed by Drake and Skepta, thrusting Wizkid into the international spotlight. In return, Wizkid appeared on Drake's 2016 smash single "One Dance." In March 2017, it was announced that Wizkid had signed a major deal with RCA and Sony International, which would release his third LP, Sound from the Other Side, later that year. A handful of singles appeared in advance of the album, including "Sweet Love" and the Drake-assisted "Come Closer." October 2018 saw Wizkid issue a pair of singles, "Master Groove" and "Fever," to mark Nigeria's Independence Day. The following year, he joined Beyoncé and Saint Jhn ,The Gift track "Brown Skin Girl" and issued his own single, "Joro." The EP Soundman, Vol.1, was released via Balogun's Starboy Entertainment imprint in 2019.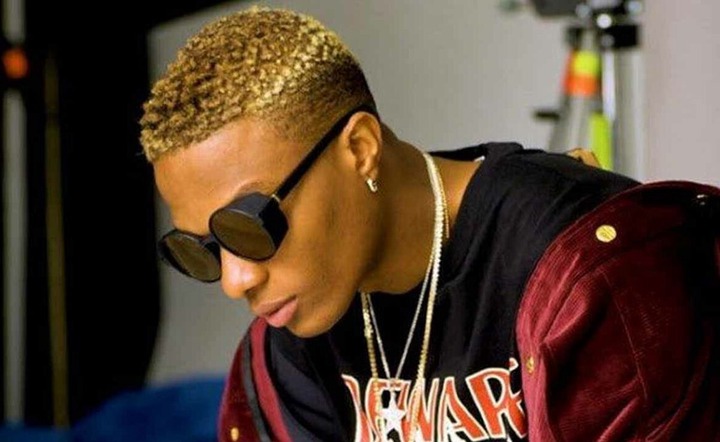 Olamide
Popular singer Olamide: amazing biography and his awards. Nowadays, the music-loving Nigerians are carried away by Olamide's catchy songs. But he did not achieve his fame in a blink of an eye – like any other popular star, he had to work hard and aim big. The biography of Olamide is really exciting, and you can read it right here.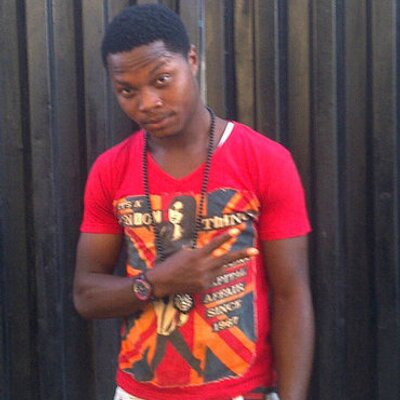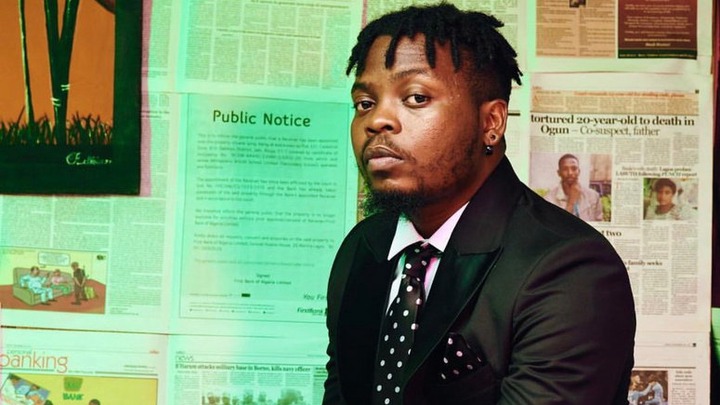 The singer was born under the name Olamide Adedeji on March 15th, 1989. The current Olamide age is 29 years old. However, most Nigerians know him under his famous stage name Olamide Badoo, or just as Olamide. Olamide decided that his career will be music when he was only ten years old. He felt that he has a large talent and dedication towards music, and since then it has become his entire life.
Olamide went to primary and secondary school in Lagos. However, he decided to pursue a degree in Mass Communication at the Tai Solarin University of Education. In 2010, he started his fruitful career when he released the debut single "Eni Duro". This single was released under the label that he was signed to, Coded Tunes Records. The song was highly praised by the critics, and it made Olamide instantly famous. The same year, he got to perform at the Hip-Hop World Awards ceremony.
In 2011, Olamide released his first studio album, "Rapsodi." Olamide first album made him a national star. The songs from this album were widely played on the best radio stations in Nigeria. Multiple famous musicians, including D'Banj, Wizkid, ID Cabasa, Reminisce, and 9ice, expressed their wish to collaborate with the young and promising Olamide.
In 2012, the singer left the Coded Tunes label and founded his own label, which he named YBNL Nation. Under his new label, he produced his second album – "YBNL". This album left a trace in history as the one which had a lot of hit singles, such as "Voice of The Street", "First of All", "Stupid Love", "Ilefo Iluminati", "Owotabua", and "Durosoke". The album also featured a lot of collaboration with the prominent musicians like Davido, Tiwa Savage, Kayswitch, Dammy Crane, and Samclef. The album got a good reception both from the public and the music critics.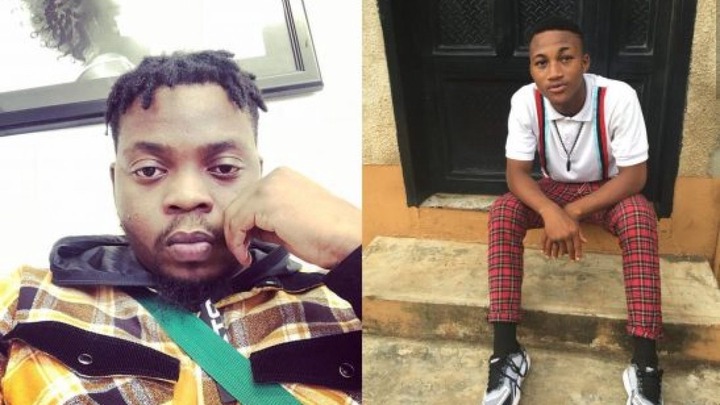 Later, in 2013, the rumours started appearing that the singer signed a deal with the DB Records label, but Olamide informed everyone that he is already signed to his own label and it is too late for the other ones to sign him. 2013 was also the year when he produced his third album "Baddest Guy Ever Liveth". Some of the popular singles from this album included "Anifowose" "Yemi My Lover" and "Story for the Gods". Only a year later, he released another album, which became his fourth – "Street OT". On this album, he collaborated with Don Jazzy (the song "Skelemba"), and Viktoh (the song "Up in the Club").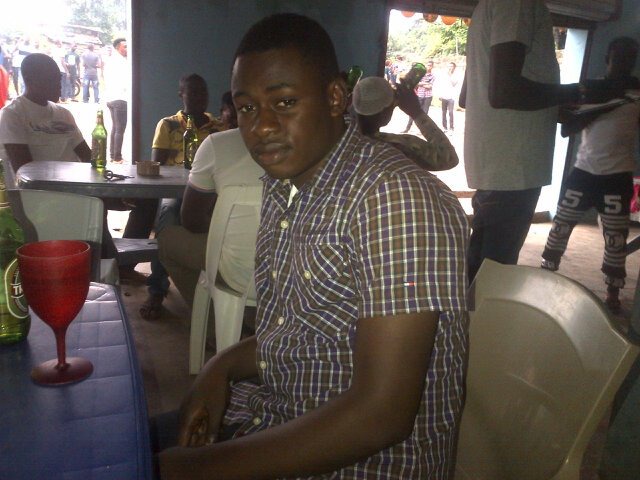 After the huge successes of his first four albums, the superstar decided to release an album every year. This is how "Eyan Mayweather" (2015), "The Glory" (2016), and the latest hit compilation "Lagos Nawa" (2017) came out. Olamide songs have already become the classics of Nigerian hip-hop industry.
Olamide is not the kind of person who easily gives up. That is why he keeps working hard and never stops being involved in music. He always stays away from the scandals and drama and this quality has helped him to become one of the most known and recognized singers in Nigeria. He is only 29 years old, but if you look at his discography, you will be impressed because since 2011 he continuously released one album per year – not every musician can do that. Of course, his achievements did not go unrecognized, he has won a lot of prestigious awards. Let's have a look at them.
Olamide awards
The superstar was nominated for various Nigerian and international awards countless times, and he won a lot of these nominations. His victories include Artiste of the Year, Album of the Year, Mixtape of the Year, Best Hip Hop Artiste, Best Rap Act of the Year, Most Popular Song of the Year, Music Video of the Year, Best Rap Album, and many, many others. Perhaps the music awards ceremony that loves Olamide the most is The Headies because they nominate him in multiple categories every year. You can see the full list of Olamide 
Olamide family
Of course, Olamide music is innovational, catchy, and amazing. However, his personal life is no less interesting. This man seems to spend all his time in the studio, but he still finds time to sacrifice to his family. Even though it might seem impossible given his tight schedules and lack of time, Olamide has a happy and loving family. He has a father and two siblings – the older sister and the younger brother, who he is often in touch with. Sadly, his mother passed away this year.The celebrity has been dating his long-time girlfriend, Adebukunmi Aisha Suleiman, long before he got famous and wealthy. She was with him in his best and worst moments. When the name of his girlfriend became known to the wide public, the fans noticed Olamide's obvious love and care for Aisha. Lots of Nigerians fell in love with this happy couple and kept wondering when they will get married. Olamide kept saying in the interviews that he does not need a ring on his finger to be happy, but recently, in March 2018, he finally proposed to Aisha. He popped the question on Aisha's birthday, which coincides with International Women's Day. Obviously, his sweetheart agreed to marry him, and now the happy couple is planning their wedding.
Olamide and Aisha have a son who was born in 2015. His name is Batifeori Maximilliano Adedeji. Olamide son is a very sweet and beautiful boy, and the happy father spends every free second with him. The famous rapper appreciates his family more than anything because they are his main support.
Olamide has rightfully become one of the most recognizable celebrities in Nigeria, and we hope he will continue making us happy with his memorable hits.
Tiwa Savage
Tiwatope Savage-Balogun, known as Tiwa Savage, arrived in the early 2010s with a hybrid form of dance-pop that that synthesizes Afropop, reggae, and contemporary R&B. Born and raised in Lagos, Nigeria, the singer and songwriter moved with her family to England when she was 11 years old.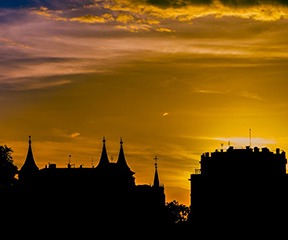 During the latter half of the '90s,Her debut studio album Once Upon a Time was released on 3 July 2013. It was supported by seven singles: "Kele Kele Love", "Love Me (3x)", "Without My Heart", "Ife Wa Gbona", "Folarin", "Olorun Mi" and "Eminado". The album was nominated for Best Album of the Year at the 2014 Nigeria Entertainment Awards and for Best R&B/Pop Album at The Headies 2014. Savage's second studio album R.E.D was released on 19 December 2015. It yielded two singles: "My Darlin" and "Standing Ovation". In June 2016, Savage signed a management and publishing deal with Roc Nation.[4] In September 2017, she released her debut EP Sugarcane. R.E.D and Sugarcane have both been nominated for Best Album at the Nigeria Entertainment Awards.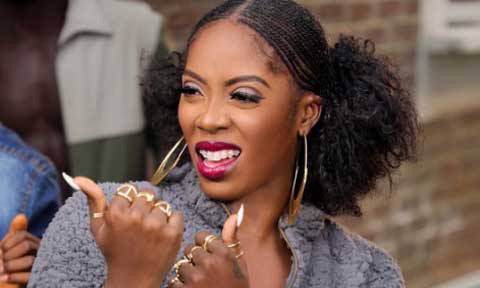 In November 2018, Savage won Best African Act at the 2018 MTV Europe Music Awards, becoming the first woman to win the category. In May 2019, she announced her record deal with Universal Music Group and exit from Mavin Records.[5] Savage sings in English and Yoruba; her music is a blend of Afrobeats, R&B, pop and hip-hop.[6] Savage's contributions to the Nigerian music industry have earned her several achievements. She has been involved in youth empowerment and breast cancer screening projects and has raised funds to build schools in Nigeria.tablished herself as a background vocalist, and opted to leave the accounting world when she was sought by Mary J. Blige. Though she had a business administration degree from Kent University, she furthered her music career by attending Berklee College of Music on scholarship. Prior to her graduation, she competed on The X Factor (U.K.) during series three and made it to the final 24. During the next couple years, Savage raised her stock with additional background work and the landing of songwriting credits on a handful of albums, including Fantasia's Grammy-nominated Back to Me.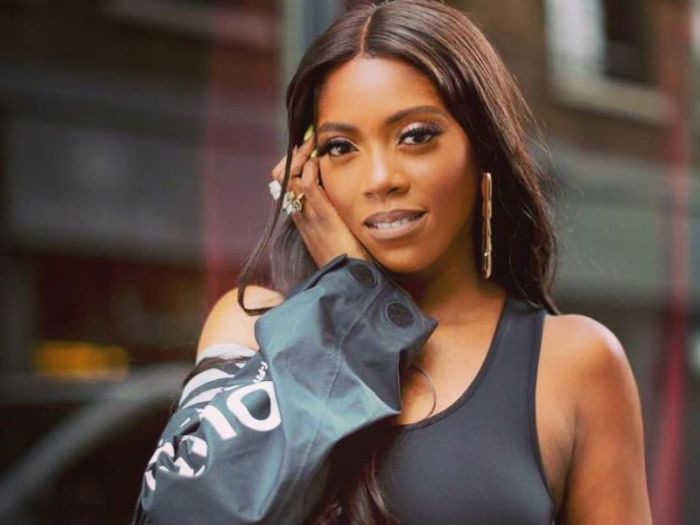 Savage made a name for herself as a solo artist in 2010 with "Kele Kele Love," a self-released single produced by Harmony Samuels. In 2013, signed to Don Jazzy's Mavin label, she released her debut album, Once Upon a Time, and received her first MOBO Award nomination in the category of Best African Act. Second album R.E.D. appeared in late 2015 with the majority of the production work handled by one of our popular artist Don jazzy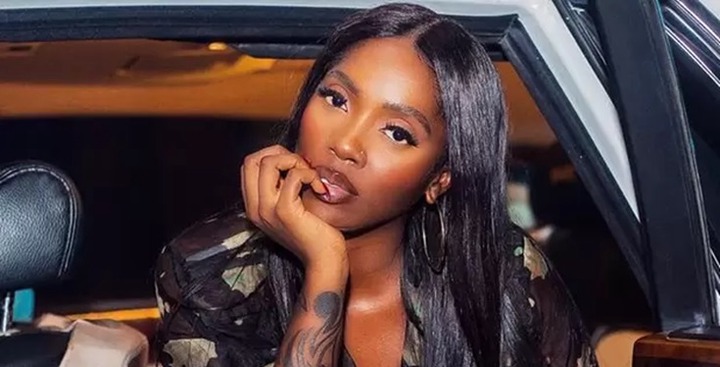 Burna Boy
Damini Ebunoluwa Ogulu Rex (born 2 July 1991), known professionally as Burna Boy, is a Nigerian singer and songwriter.He rose to prominence in 2012 after releasing "Like to Party", the lead single from his debut studio album L.I.F.E (2013),It only took Burna Boy a few years to achieve what most of his contemporaries couldn't achieve in so many years. He stormed the music industry in 2010 and eventually worked his way to the top after two years, carving a niche for himself as one of Nigeria's fast-rising star to watch out for.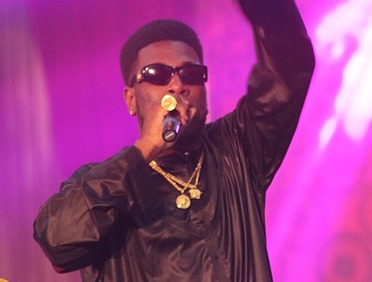 The singer may not be as popular as Fela Kuti or King Sunny Ade but he sure has virtually everything it takes to become great like these men of excellence. Burna Boy has the voice, talent, skills, charisma, and a conquering spirit that has led them through many hurdles in the industry.
I guess you really want to know more about this fast-rising superstar and his music career. You'll find all the facts you need to know about Burna Boy in this article. Read on!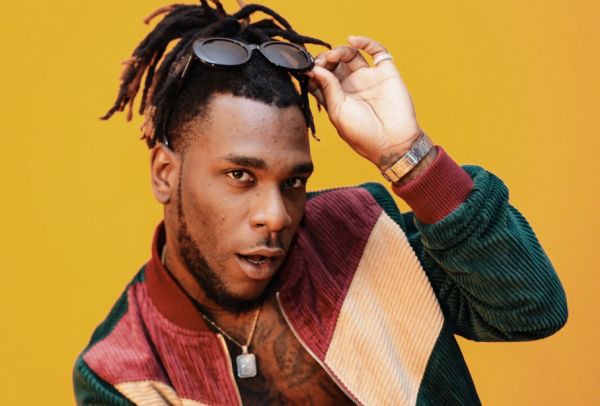 Burna Boy's Bio
Burna Boy, born Damini Ogulu, arrived into the world on July 2, 1991, in Ahoada, Port Harcourt. He was born to Nigerian parents Mr. and Mrs. Ogulu, who raised him in Ahoada and later moved to Lagos State, where the performer completed his basic education. According to records, Burna Boy attended Montessori International School, from where he moved to Corona, Agbara, Lagos, for his secondary school education. However, it is not known to the public if he had a university education or not.
Burna Boy is yet to reveal an elaborate information about his family background, the names of his siblings, and other essential details that are of interest to his fans and the world at large,but we know that Burna Boy has an alleged baby mama called Uju Stella Johnson, who called him out in May 2016 on Instagram for abandoning her and their baby after she became pregnant for him. Stella also accused him of raping a girl in the United Kingdom and abandoning his trial process. In response, the songster admitted to sleeping with her once but rubbished claims that he got her pregnant for him. Currently, Burna Boy is not married yet neither does he have children of his own.
Music Career 
In his little time on the microphone, the singer has managed to pull successful African singers like AKA, Leriq, and Sarkodie to the studio to work with him. This feat alone earned him praises within and beyond the entertainment community.
As mentioned earlier, the Afrofusion songwriter launched his career in 2010. He dropped his first record titled: "Shobeedo (Freestyle)" in 2011, which was followed shortly by 'Burn Notice" and "Burn Identity". The following year, precisely on may 31, 2012, the dancer released another single titled: "Like To Party" and subsequently its video on September 5, 2012, to the excitement of many music lovers.
"Like to Party" music video, which ran for 4 minutes and 9 seconds and shot by Squareball Media services, to date, is considered as Burna Boy's breakout song/video, as it played pivotal roles in thrusting him into an immense popularity across Nigeria and beyond.
Studio album is titled: L.I.F.E – Leaving an Impact for Eternity. it was released on August 12, 2013, by Aristokrat Records.
New Act for himself at the Nigerian Entertainment Awards while his single Don Gorgon was nominated for the Best R&B Single as well as the Best R&B/Pop Album. Similarly, his album, L.I.F.E – Leaving an Impact for Eternity, was nominated for the Album Of The Year and Hip Hop World Revelation of the Year at the 2014 Headies.
In 2017, Burna Boy signed with Bad Habit/Atlantic Records in the United States and Warner Music Group internationally. His third studio album Outside marked his major-label debut.[3] In 2019, he won Best International Act at the 2019 BET Awards, and was announced as an Apple Music Up Next artist. His fourth studio album African Giant was released in July 2019; it won Album of the Year at the 2019 All Africa Music Awards 
Content created and supplied by: Splendorjay (via Opera News )
Opera News is a free to use platform and the views and opinions expressed herein are solely those of the author and do not represent, reflect or express the views of Opera News. Any/all written content and images displayed are provided by the blogger/author, appear herein as submitted by the blogger/author and are unedited by Opera News. Opera News does not consent to nor does it condone the posting of any content that violates the rights (including the copyrights) of any third party, nor content that may malign, inter alia, any religion, ethnic group, organization, gender, company, or individual. Opera News furthermore does not condone the use of our platform for the purposes encouraging/endorsing hate speech, violation of human rights and/or utterances of a defamatory nature. If the content contained herein violates any of your rights, including those of copyright, and/or violates any the above mentioned factors, you are requested to immediately notify us using via the following email address operanews-external(at)opera.com and/or report the article using the available reporting functionality built into our Platform See More