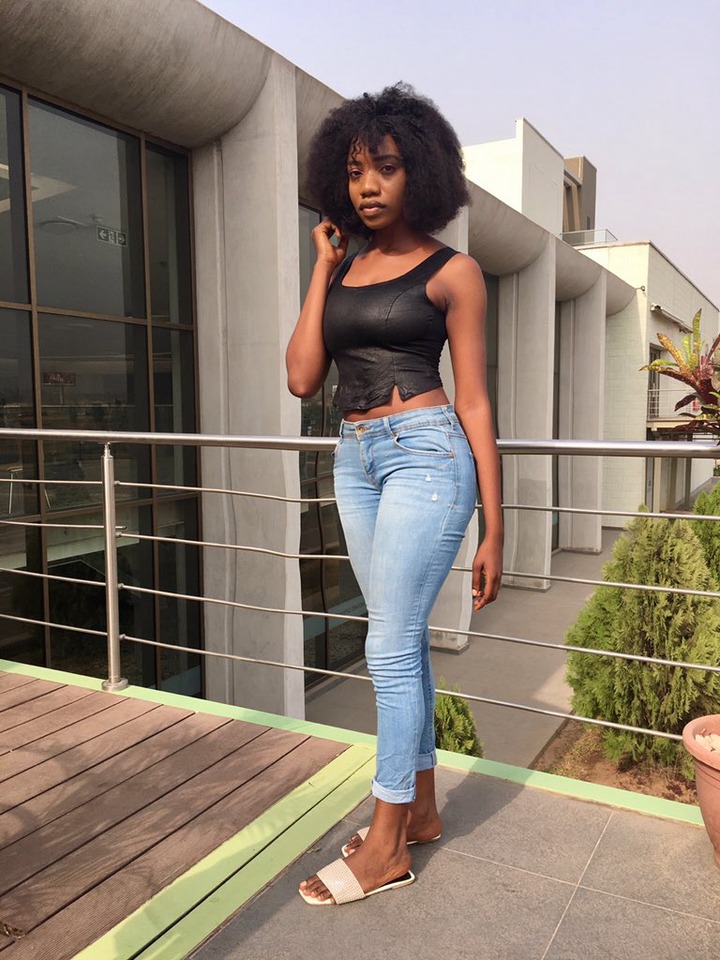 These days, we get to see and hear about a lot of different stories and tales from the live of individuals around the world. Many of these stories can be easily seen and accessible through the various social media platforms especially twitter, facebook and instagram.
Just recently, I was bored and started scrolling through my twitter feed in search of new updates and stories, when I came across the pictures and post of a pretty young lady, called Vivian. She posted 3 of her pictures with a very controversial status as she normally does.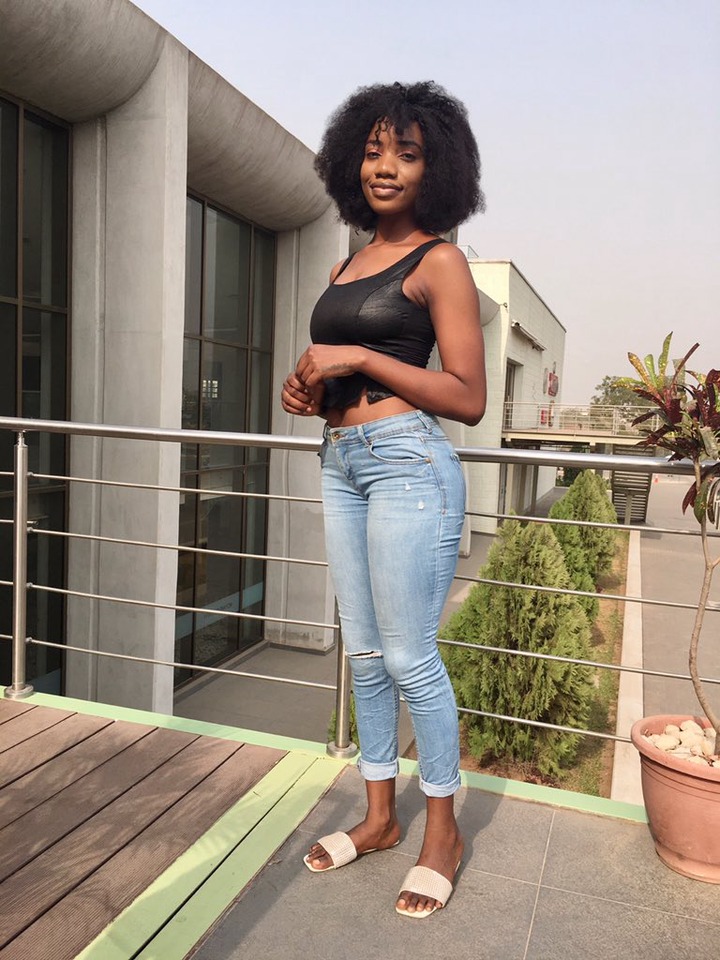 Also in previous posts, Vivian has added a lot of controversial and annoying status which always causes a lot of mixed reactions and comments from the public on the bird app "twitter". Check out what she posted below that sparked mixed reactions;
Her post got a lot of people angry and she was blasted and insulted from all angles. Some made fun of her legs, others made fun of how she photo shopped the pictures poorly and nicknamed her, "the iron bender". See some of their funny comments on her post below;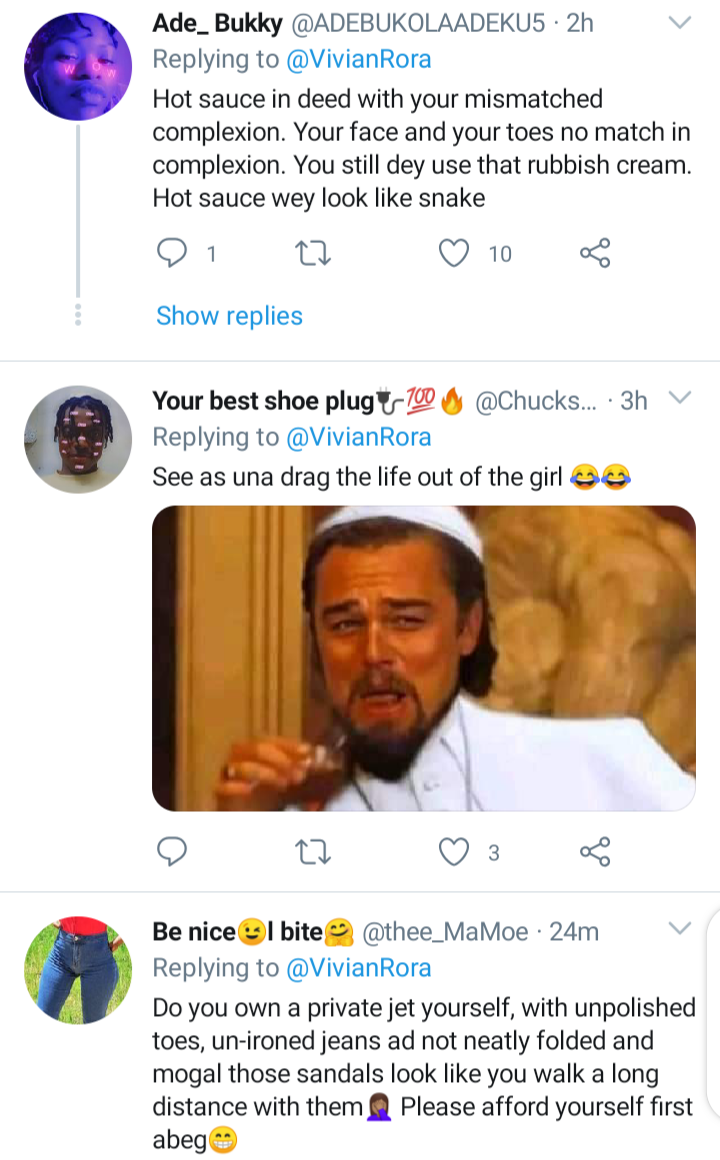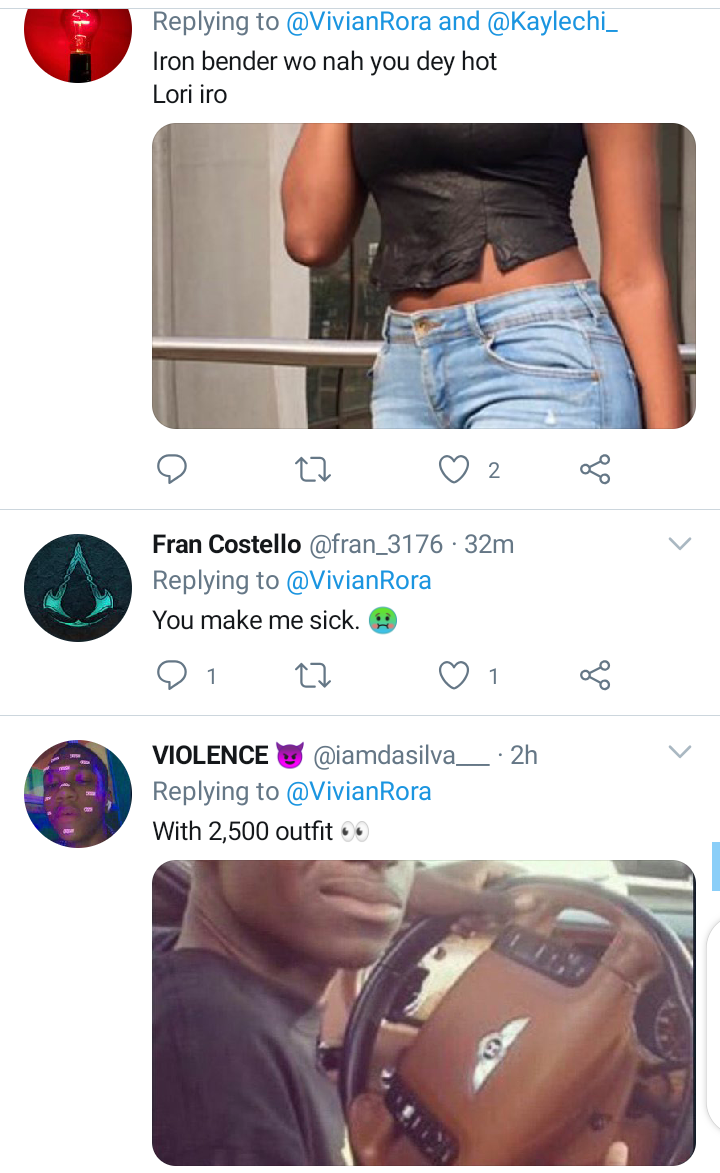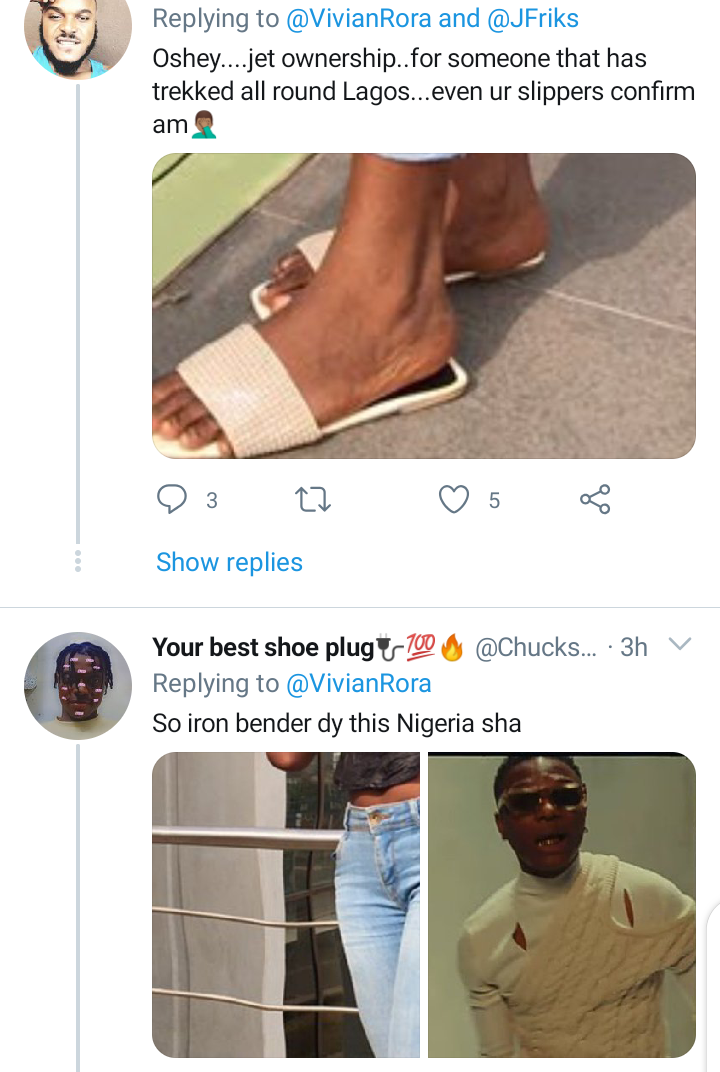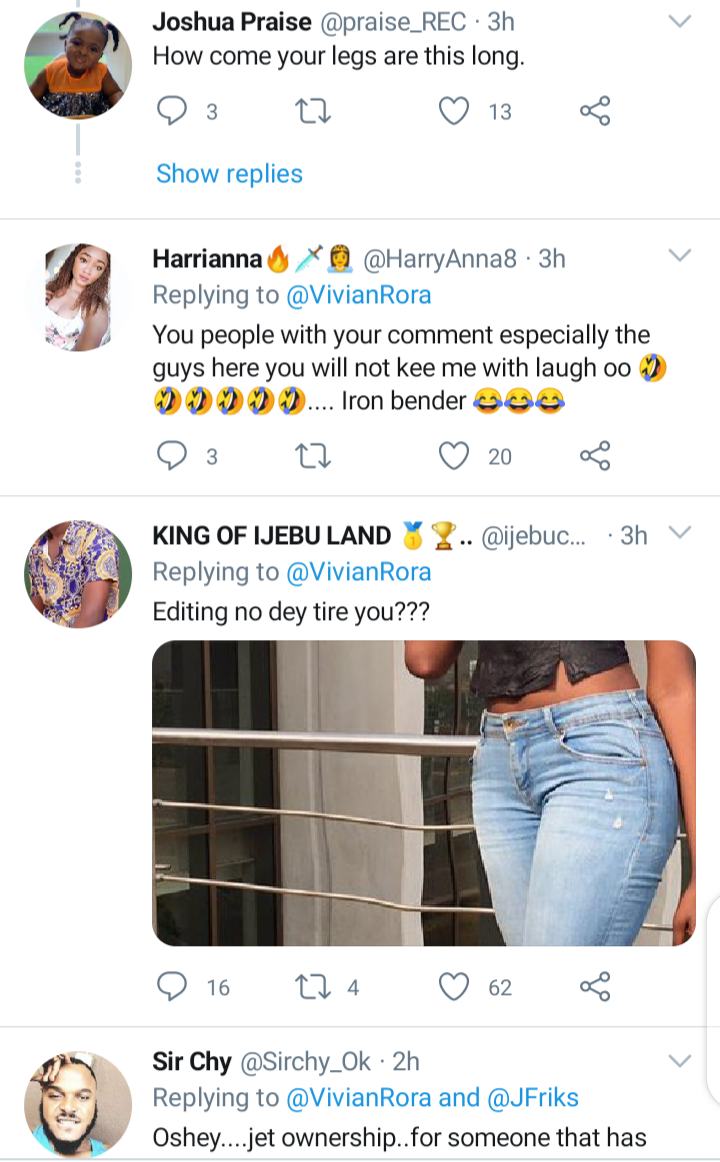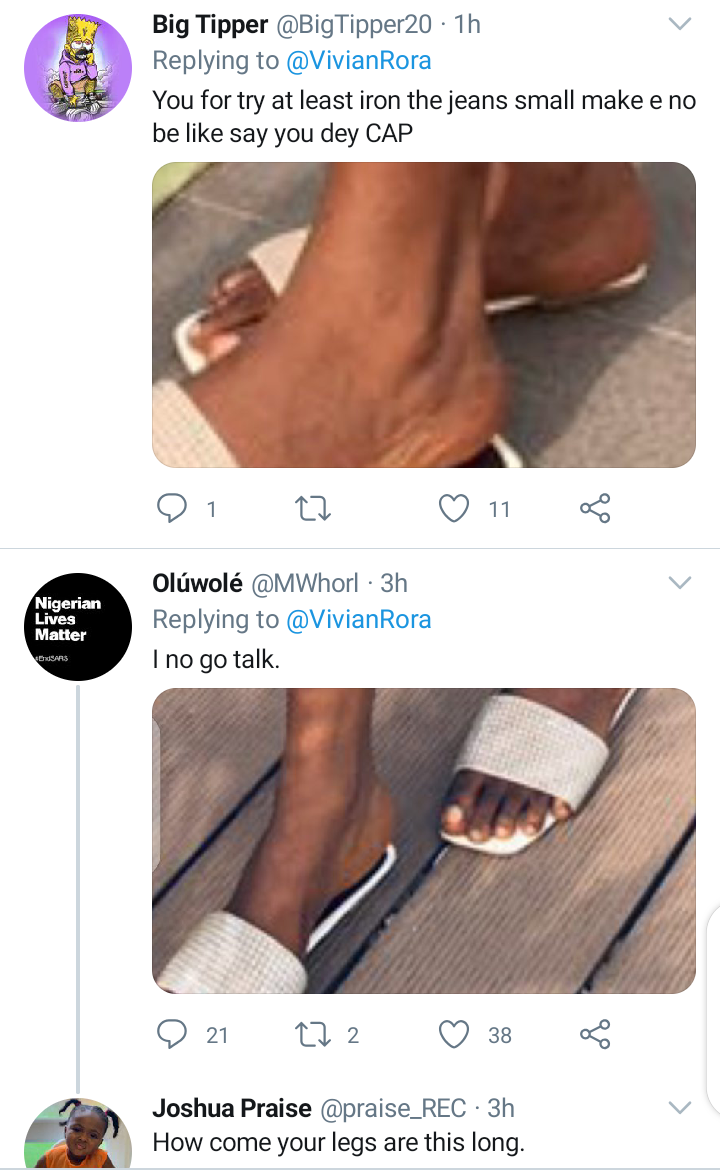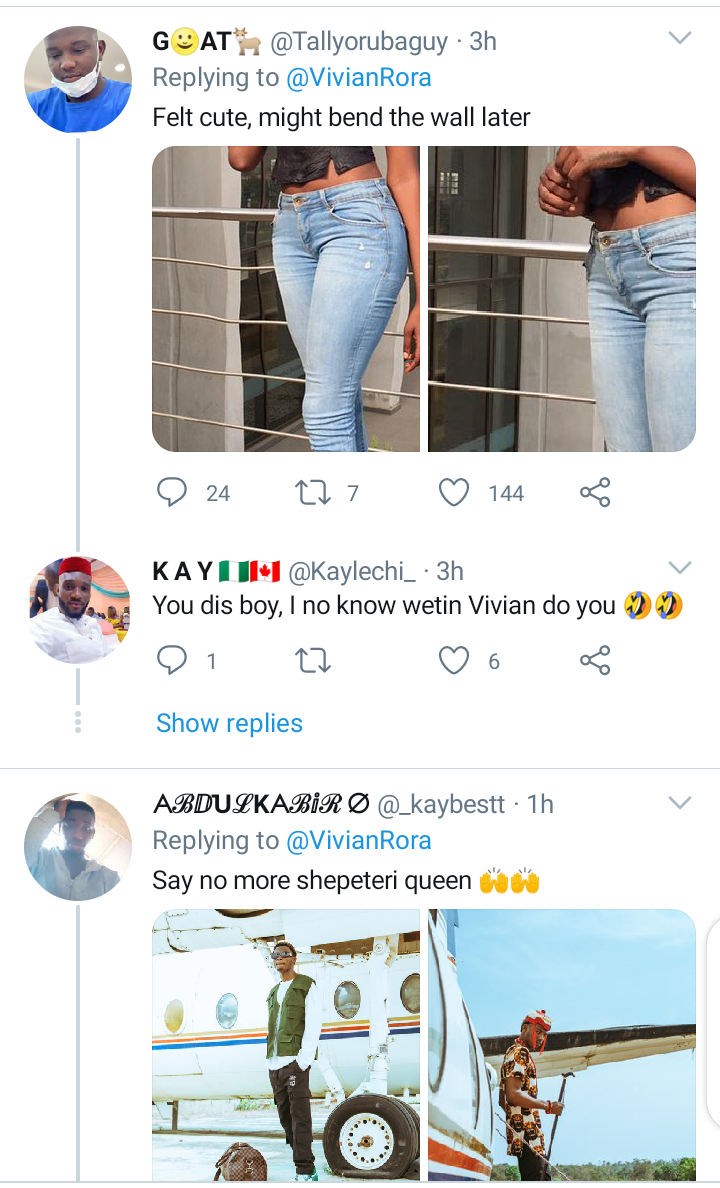 Lol, some of the reactions were so funny, I actually fell on the floor with laughter. What do you think about this lady?
Content created and supplied by: TrendingGistz (via Opera News )