It seems that after the DNA scandals that broke out in the country towards the end of 2020 involving some elites in the country, it's wave has since then been on the trend and many husbands seem to have resorted to the test as a means to prove their long suspicion towards their wives and also a means to claim victory over their wives in the long term feud that might have been ongoing in their marriage. However, the results somethings seems to turn against them that sought for it as they end up being the ones at the losing end with different health challenges when their suspicion turns positive. It is like one digging his own grave.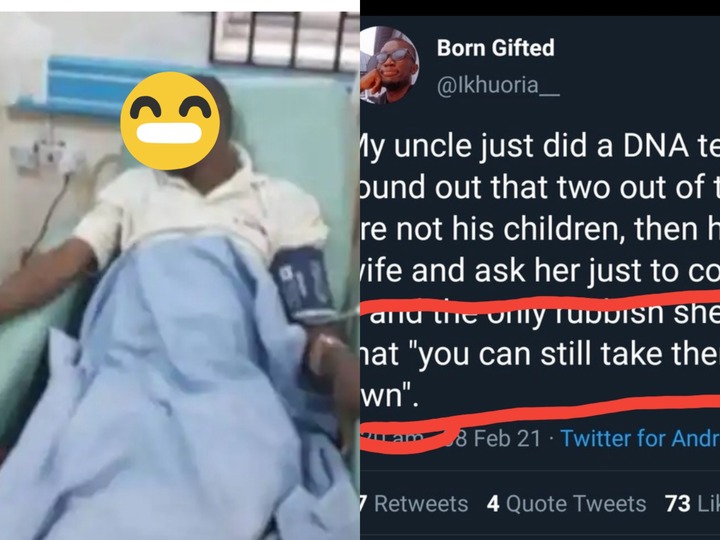 In a post made by a Twitter user identified as Born gifted and shared by Instablog9ja, Born gifted alleged that her uncle recently did a DNA test to determine the real biological father of his children. The test revealed to him that biologically, he is the father of one out of three kids he assumed to be his.
He called his wife asking to confirm the result by herself and what the wife told him fuelled more depression on him. The wife said to him "you can still take them as your own". The Twitter user alleged his uncle has been hospitalised and battling with his life as a result of that.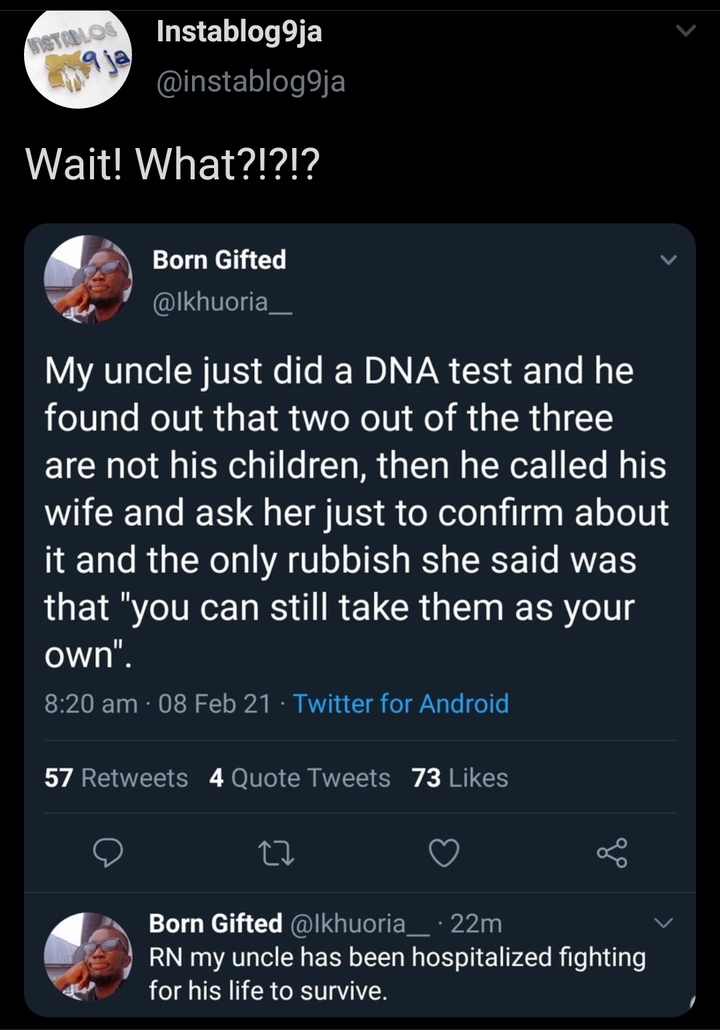 Many Twitter followers were stunned with the wife's reply to the husband. People kept wondering at the rate issues of DNA test has exposed so many people in their marriages. While some have blamed some women for finding it hard to stay faithful to their husbands. Below were a few reactions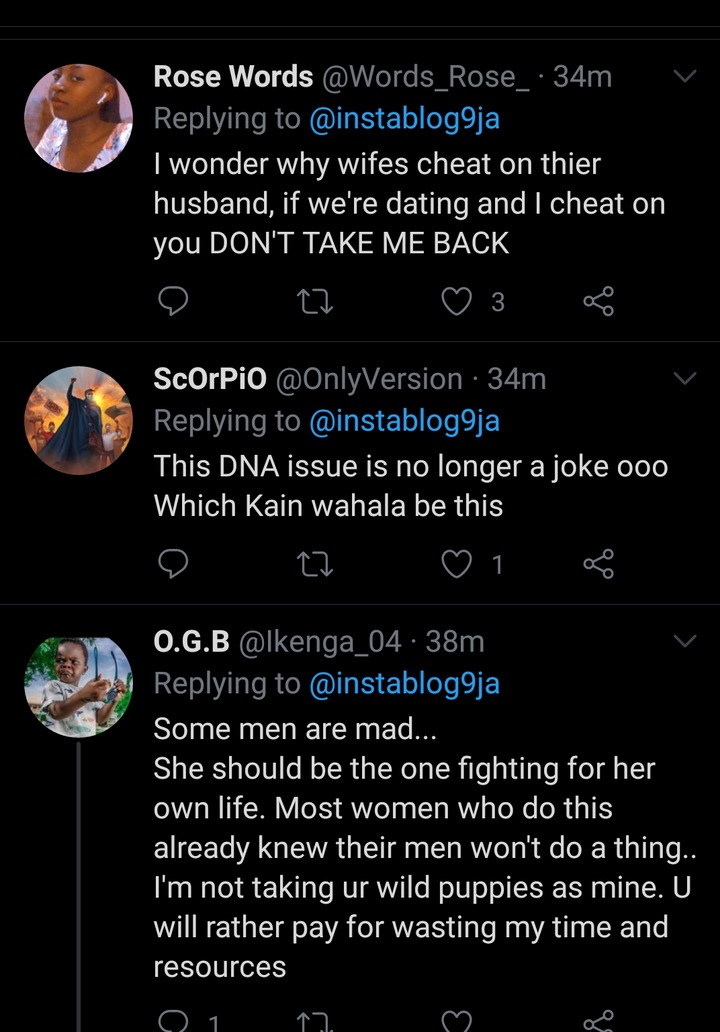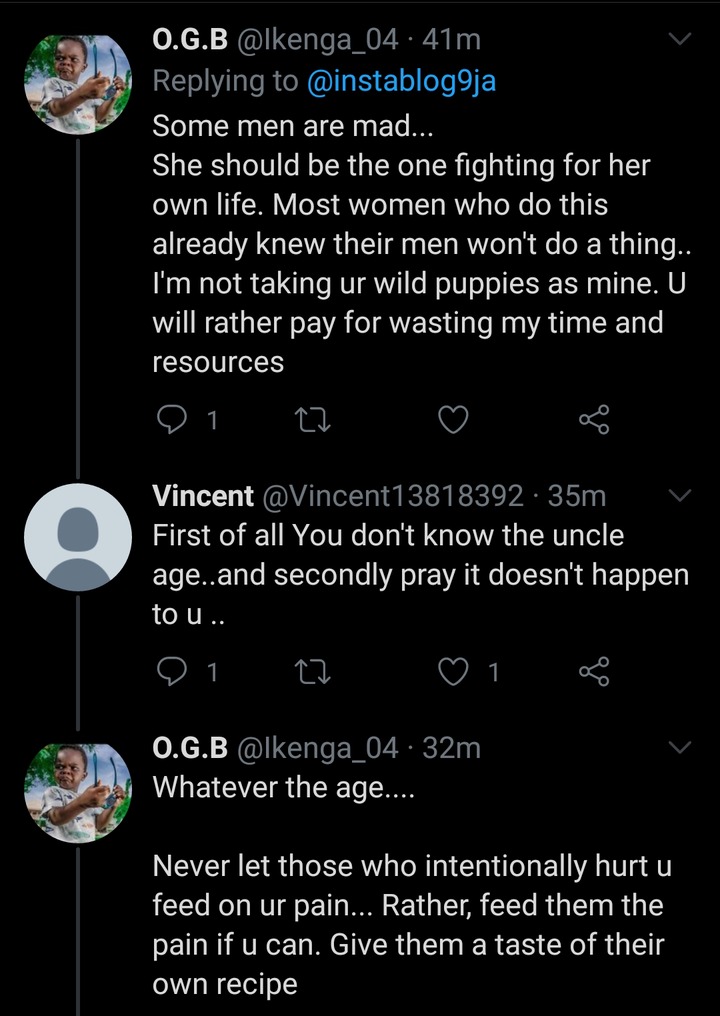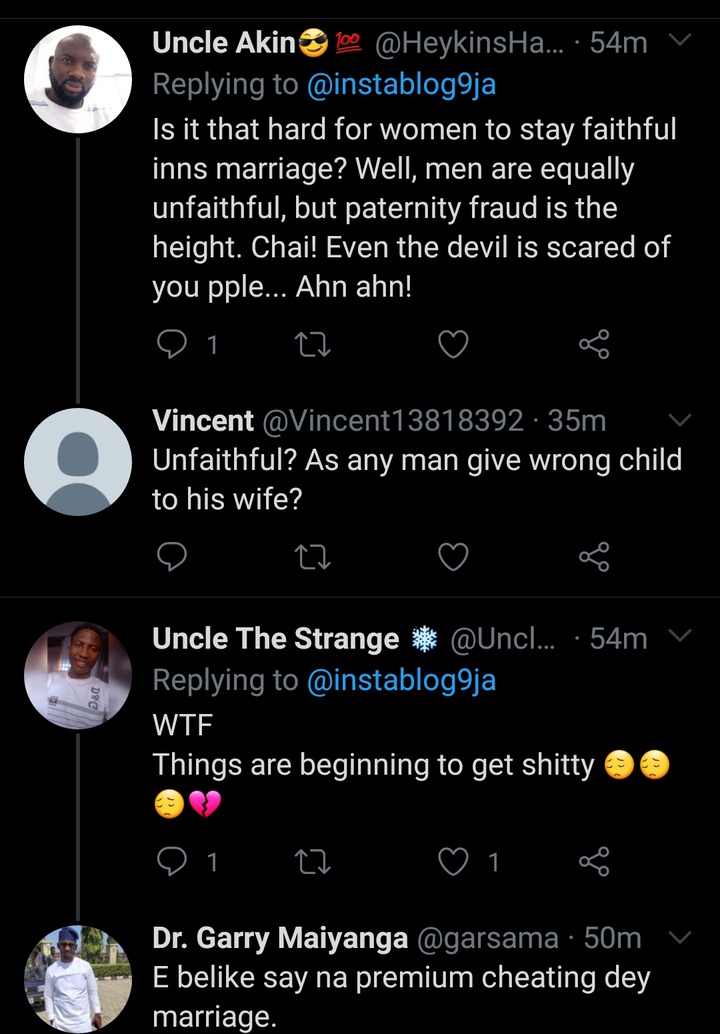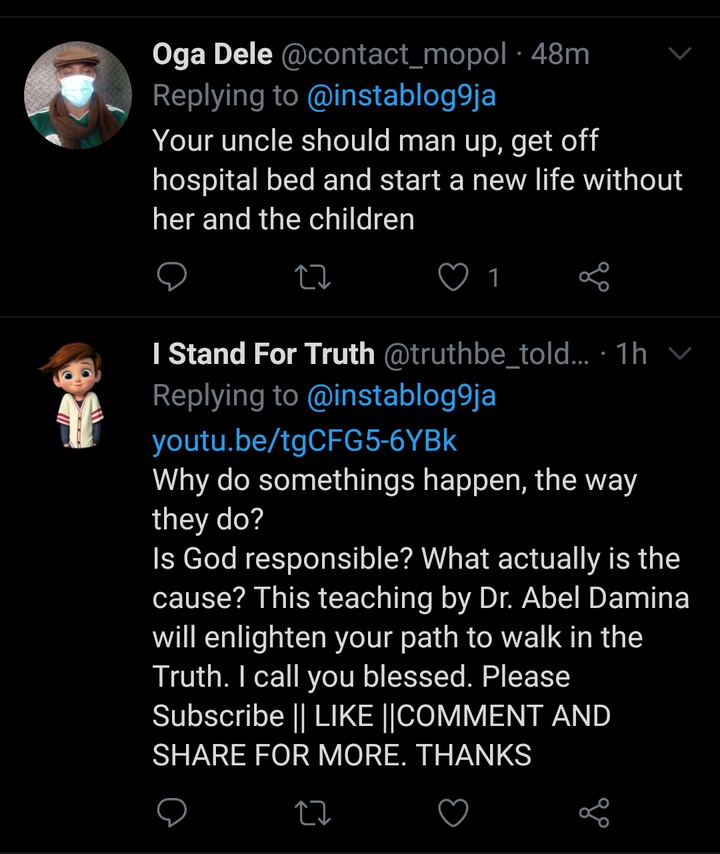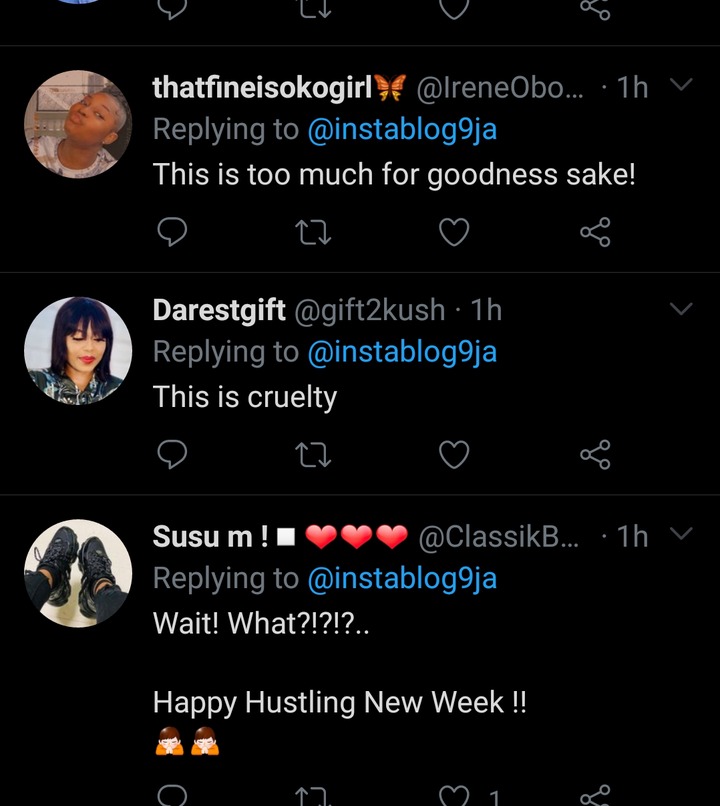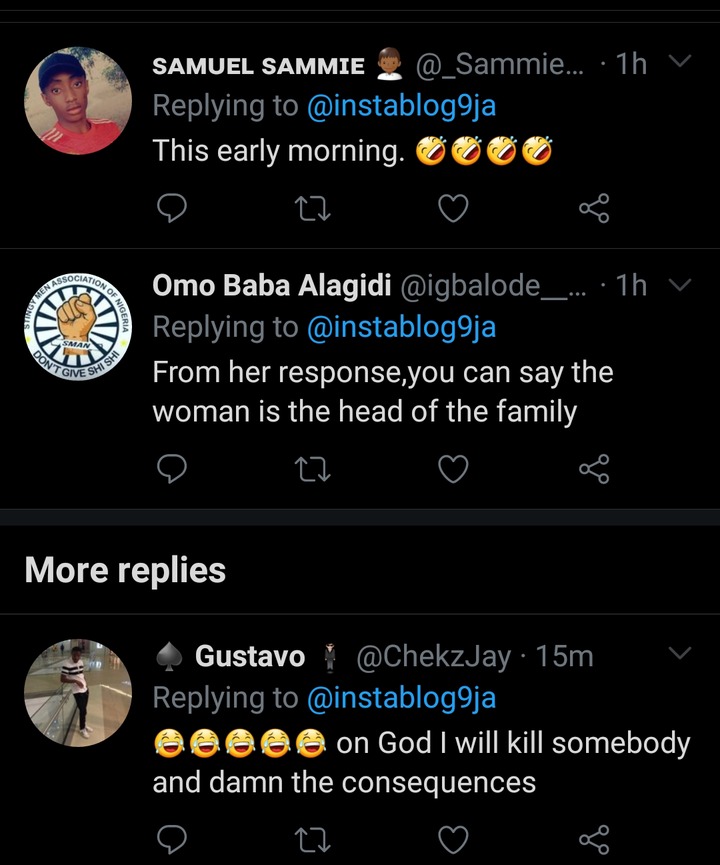 I wish the man recover from his current health challenge. However, I suggest men that are not too strong to handle the outcomes of the DNA test should then desist from it to avoid unnecessary loss of life. Do well to leave your thoughts at the comment section and click on the follow button for more updates.
Content created and supplied by: The_Penmanship (via Opera News )