A Facebook user Gwen Divvy Iveson posted a post from the Twitter handle Marriage and life coach [email protected] where the consultant posted three ways to protect your husband from your house help.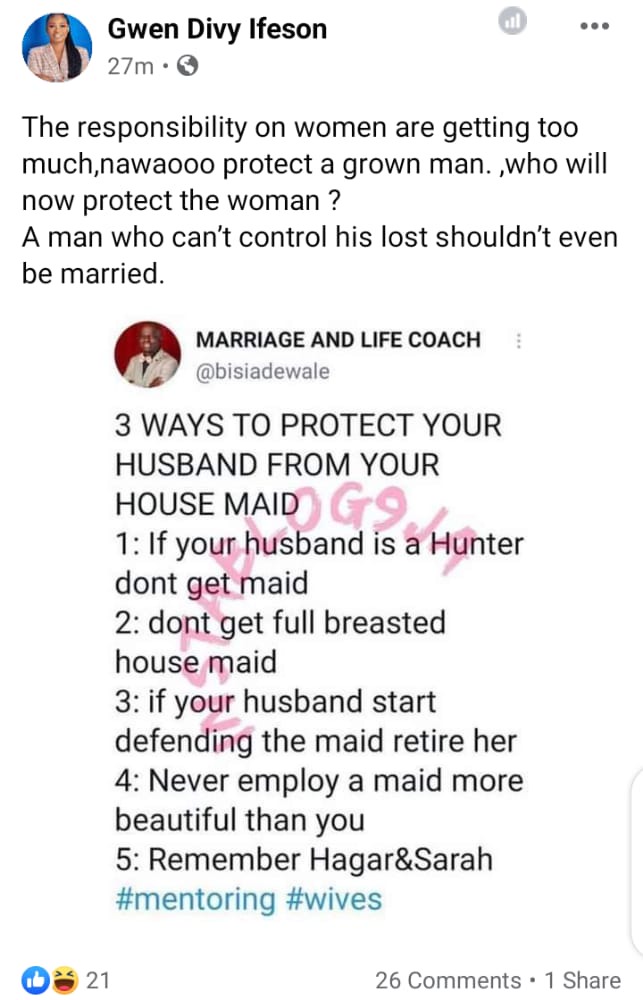 Gwen was not delighted with the post as she reacted by saying the responsibility on women is getting too much, she pointed out the part the grown men are protected while women are expected to go the extra mile. She said a man who can't control his lust shouldn't be married.
In life, the hardest thing for a man is to withstand approaches from a lady of his kind and type, if you see a way to protect or help your man then kindly do that, likewise the women.
Below are some of the things he said
(1) if your husband is a hunter don't get a maid
(2) don't get a full-breasted housemaid
(3) if your husband starts defending the maid retire her
(4) never employ a maid more beautiful than you.
This is an interesting list, do you think it applies. See reactions below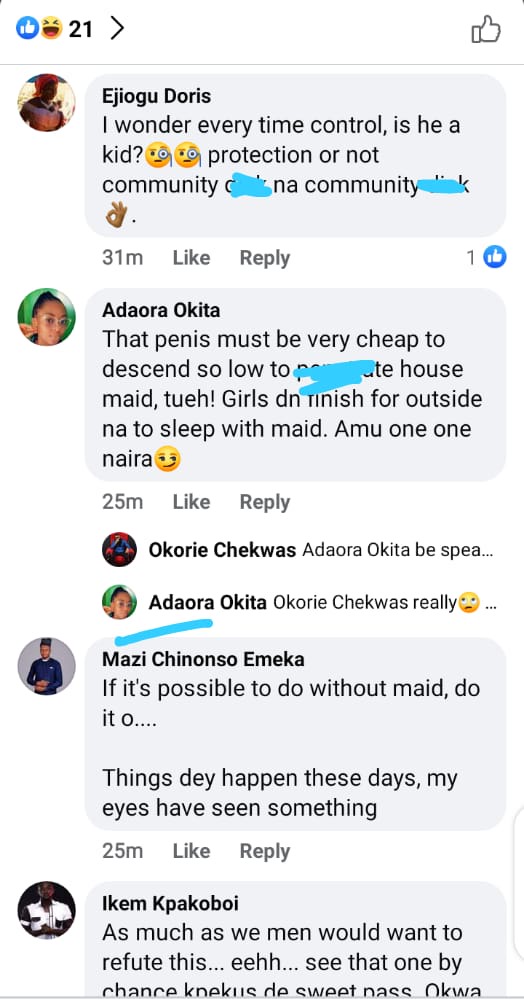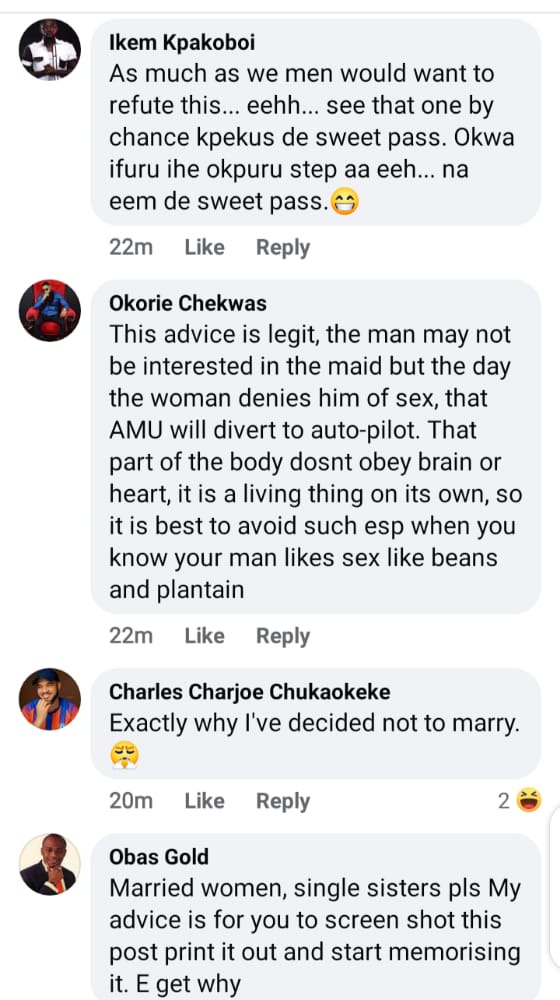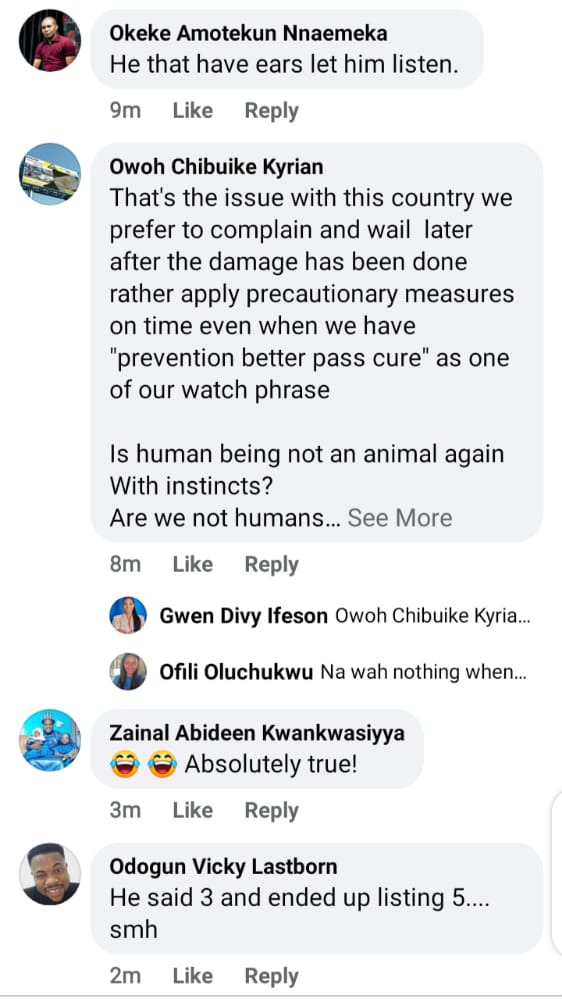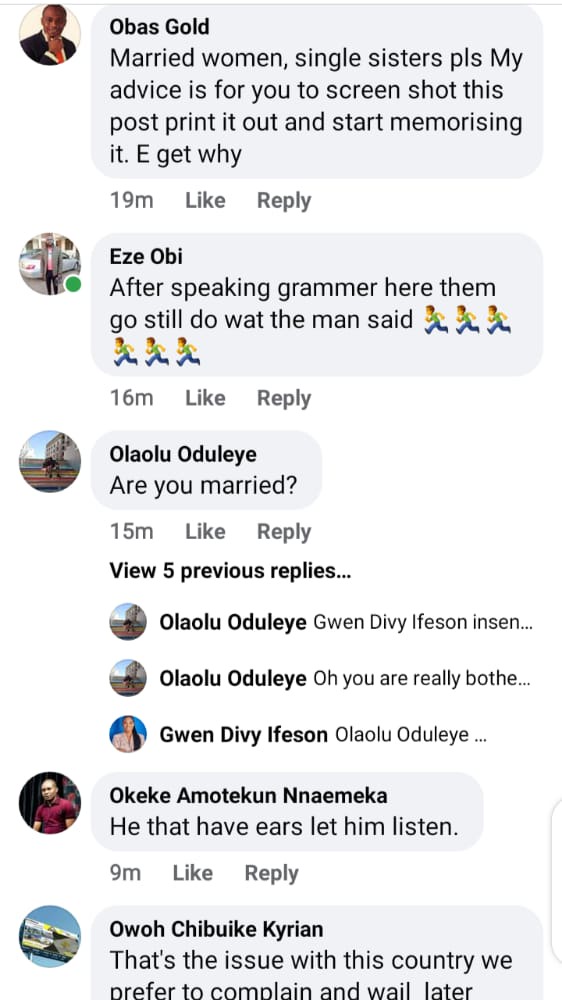 Content created and supplied by: Kombolo (via Opera News )