Movie stars behaves like magicians painting this love scene they act for us as real. Oh, sure, they do a nice job of convincing us that they love each other on the big screen. But once the director yells cut, it's over.
Here are 5 Actors Who never wanted to kiss their co-star
For good reasons though. 
Miles Teller And Shailene Woodley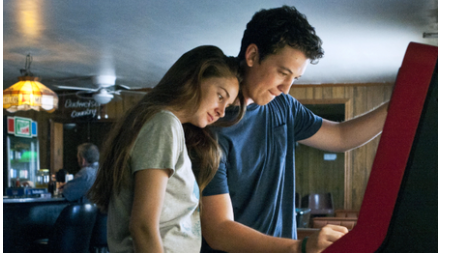 This duo has no chemistry in the movie "The Spectacular Now" and the lady reportedly never wanted to kiss him and so would take Chinese herbal supplements that made her breath disgusting. As revenge, Teller drank Gatorade and ate Honey Bun because he knew his co-star disliked all types of processed foods.
Tobey Maguire And Kirsten Dunst
You all watch Spider-Man back then.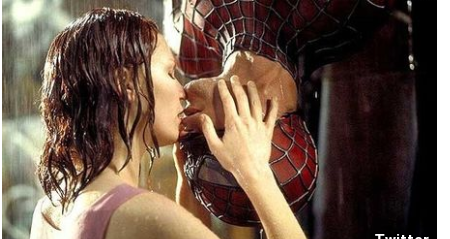 In an interview with Parade Magazine, Spider man told the magazine that kissing Kirsten Dunst in the 2002 film was "the hardest thing" he had to do for the role. He said his position being upside down coupled with the falling rain had water going up in his nose. 
And so when her co-star removed his mask, he described it that she cut off the air completely 
Rupert Grint And Emma Watson
He said he felt embarrassed kissing Emma Watson during "Harry Potter and the Deathly Hallows: Part 2."mainly because all the crew were watching him. And his fellow co-star, Watson in an Interview with MTV said , "I was like, 'Do I use tongue?' 'Do I not use tongue? Do I cover my teeth? What do I do? Do I go first?"
Matt Damon And Angelina Jolie
Actor Matt said kissing A. J in "The Good Shepherd,"was very and awkward for him. He said both of them are old friend and so kissing her was like kissing her own sister. 
Kate Winslet And Leonardo DiCaprio
In the movie "Revolutionary Road. Kate in an Interview with Elle said she didn't like kissing Leonardo DiCaprio in the film. Kate said, she couldn't stand the idea and it wasn't because of Leo. It was the fact that her husband at the time, Sam Mendes, was the film's director and watching every moment. But he didn't seem to mind another man kissing his wife.
Content created and supplied by: Shezzman (via Opera News )